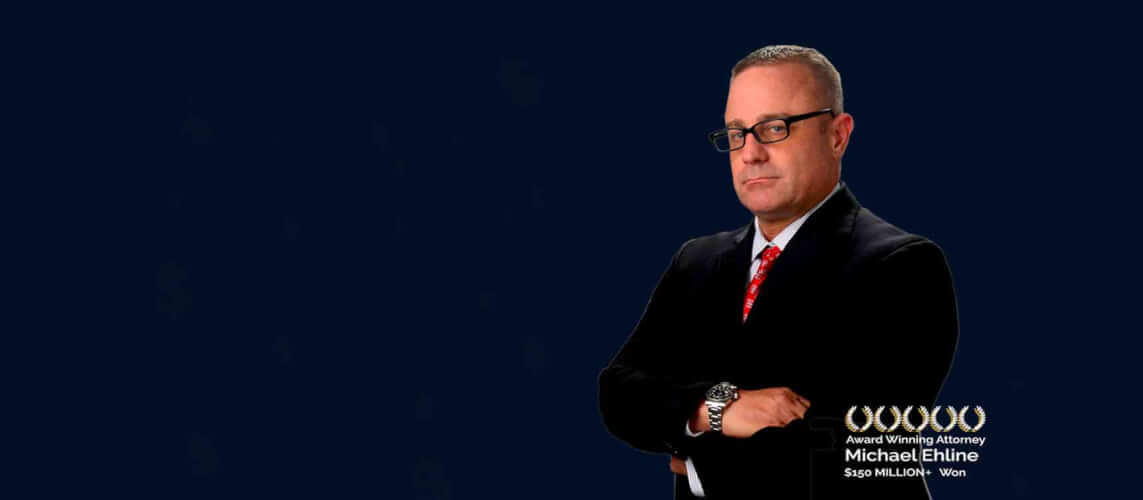 Are Cruise Ships Giving Your Family Grief?
Only 17% to 25% of the fallen passengers survive. Some laws, like the Cruise Vessel Safety Act, protect passengers; however, when passengers are on board the ship and fall overboard or become victims of a crime, the reality is much different than expected. Below, the top cruise ship lawyer in Los Angeles, Michael Ehline, explains everything you and your loved ones must know.
Samantha Broberg: A Case Study on Intoxication on a Cruise
Samantha Broberg boarded a Carnival cruise ship in Galveston on May 12, 2016. After having 19 drinks onboard the cruise ship, Samantha headed to the 3.5-foot railing after her drinks at the bar and sat there for a moment before she fell into the Gulf of Mexico. The next day, her friends on the cruise ship reported to the relevant cruise ship authorities that Samantha had disappeared.
Cruise passengers helped search for Samantha on the cruise ship, but she was never found. The captain reported the incident to the Coast Guard 15 hours after Samantha had disappeared; the Coast Guard instructed the cruise ship to move forward as Samantha would've been dead by now. Her husband went on to sue the Carnival Cruise Line for such a delayed response. The federal judge ruled that the cruise line was not responsible for Samantha's disappearance.
This is one of many disappearance cases, and although cruise ships are much safer than other modes of travel, the regulations and standards for the cruise industry remain opaque.
Statistics: How Many Fall Overboard on Cruise Ships?
From 2000 to 2016, within a span of 16 years, there were 270 fall-overboard cases reported by the cruise companies, with 2015 seeing the highest number of fall-overboard cases – 27. The Cruise Lines International Association argues that the increase in the number of sea travel passengers has resulted in a spike in falling overboard cases.
However, the concerning bit is that crew members on many cruise ships, or cruise ship workers, do not report overboard cases, resulting in a presumably low count. The cases might be more than what we all believe them to be.
Upon further research, investigators found that just under half the number of overboard accidents happen on Carnival Cruise Lines, with Royal Caribbean following in a close second. More than 20% of the people die during their rescue, while 60% of the surviving passengers die a few minutes after getting rescued.
How Do Passengers Fall Overboard on a Cruise Ship?
An investigative report explored the details of overboard incidents. This helped people find out how passengers end up going overboard.
The study found the following as the common reasons behind such cases:
Suicide
Drunkenness
Foul play.
Although these three reasons are the main factors resulting in overboard cases, there have been other reasons why people fall overboard. There was a man overboard incident where a person stood on a table while the cruise was at its full speed.
His table rocked, and that person fell over the very low railings, throwing the man overboard. This is just one of many man-overboard incidents involving someone thrown from a moving vessel at sea under steam.
Intoxication was a massive factor for a woman suing a cruise line for allowing her to drink to the point where she got intoxicated and fell aboard. She even filed damages against the company for taking a considerable time to rescue her.
There are many reasons for passengers falling overboard, and the Safety Act is there to ensure passenger protection from cruise companies.
Short Time for a Cruise Line to Rescue Fallen Passengers
The high seas are a dangerous place to fall overboard, especially when ship owners and other passengers are unaware of the passenger disappearances. They are realizing that being too late considerably decreases the chances of a fallen overboard passenger, with many ships refusing to turn around to conduct a search operation. The vast majority of the cases involve the late realization of a missing passenger who falls overboard.
The deadly sea gulps them down if the ship does not get to the fellow passenger who has fallen overboard. At times, with lower seawater temperatures, hypothermia kicks in, while deadly sharks are in danger in warm waters.
Only 17% to 25% of the fallen passengers make it out alive and live to tell their tales. Having the right safety equipment and technology can set off an alarm and save the passengers before it's too late, thus increasing the percentage of surviving passengers.
"Falling Overboard Is an Act of Recklessness" – Cruise Lines
Cruise lines argue that even having safety rails to the required height according to the Safety Act has not stopped passengers from falling overboard. They said that passengers who get drunk or act wild or carelessly are the only reason for overboard cases on a cruise ship.
However, the industry is slow to adopt any technology that detects falling passengers or those who disregard such incidents. The public also shrugs the issue aside when they hear about passengers falling overboard, blaming it on the passenger being reckless. This attitude and the negligence on behalf of the shipping industry have resulted in such overboard incidents where cruise lines argue that they are unaccountable.
Such arguments don't make sense if you consider how air travel and the air industry have extreme security and safety protocols in place to protect their passengers. Although the chances of a plane crashing in the sea are very low, airlines must demonstrate safety protocols before the flight and have life jackets under each seat in case of such incidents.
When a cruise ship blames the incident on the overboard passenger stating that it was the reckless actions of the passenger that led to such an incident, they mean that nothing can be done now. Carnival Cruise Line has argued that they can't predict passengers who act recklessly or in intentional incidents, so it's not fair that ship owners get blamed for such events.
Man Overboard Systems Can Save Lives
Having a crew member trained to follow the Cruise Vessel Security and Safety Act is a way to ensure the protection of passengers; however, having the latest technology can help save more lives.
If a person falls overboard, cruise ships only stop and return to the spot after the passenger gets reported missing. In many cases, the missing passenger gets reported to the crew's cabin when it's too late. A reported missing passenger fuels a search investigation on the ship first, and if the person is not found, the ship reports the incident to the Coast Guard. This results in a lot of delays causing loss of lives.
Ensuring the best technology to detect falling passengers and raising the alarm can eliminate the response time and save the passenger there and then. However, such technologies are not yet implemented on a ship. They have systems that remove the need for crew members on watch duty to watch surveillance footage monitoring thousands of passengers.
Carnival Cruise Lines was asked why its ships did not have man overboard systems, to which the cruise line responded that the systems were unreliable and not advanced enough for use. However, there is a glimmer of hope for the industry and the passengers as other companies have started to implement advanced man overboard systems, which have shown positive results.
Ehline Law – Los Angeles Cruise Ship Attorneys You Can Trust
Ehline Law and our group of Los Angeles cruise ship attorneys have substantial experience holding cruise lines responsible for negligent acts, crimes, and the inability to follow the safety act. We have won many cases against cruise lines, recovering millions for our clients.
If you've gotten hurt on a cruise ship or your loved one has fallen overboard, you might have a legal case against the cruise ship. We are here to understand your case, collect relevant evidence, and hold the shipping company responsible.
Let us help you in these dark times by punishing the cruise line and getting you compensation for your loss! Contact us at (213) 596-9642 and get a free consultation with our Los Angeles cruise ship attorneys. You can also use our website form to talk over text or email.
Main Los Angeles Location
633 W 5th Street #2890 Los Angeles, CA 90071 (213) 596-9642.