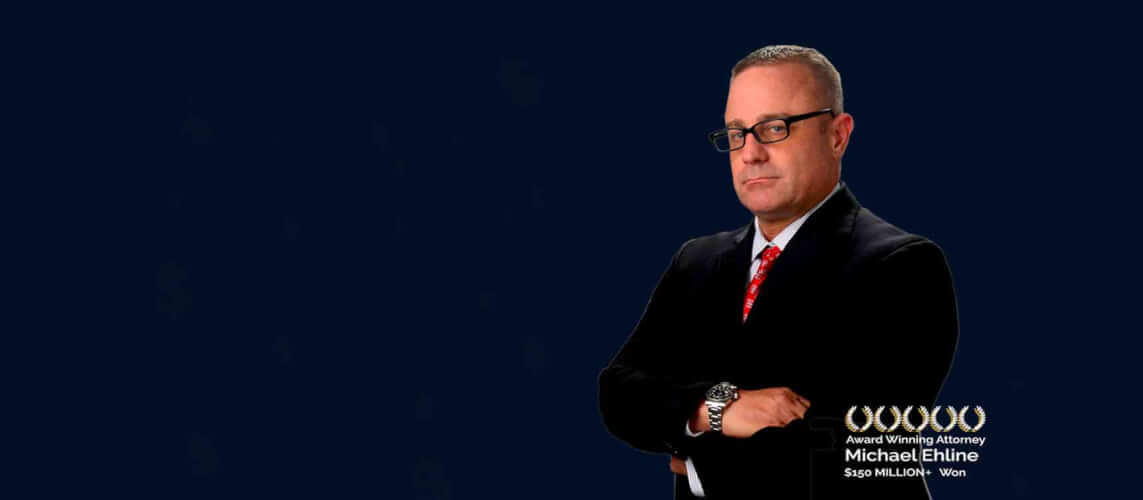 In 2010, former President Barack Obama signed legislation to improve passengers' safety and security on a cruise ship.
Known as the Cruise Vessel Security and Safety Act or the CVSSA, it was the first law to ever focus on the well-being of passengers aboard a cruise ship.
Understanding the Cruise Vessel Security and Safety Act
With crimes like assault, abuse, and more on the rise on cruise ships, the government needed to bring the industry under scrutiny, just like the hotel industry in the U.S.
The law ensures that the same hospitality standards, reporting procedures, and safety requirements apply to the cruise line industry.
Ehline Law and our Los Angeles cruise ship attorneys are always ready to guide individuals and passengers on their rights while aboard a cruise ship and how some provisions from the safety act can apply to you.
Law Enforcement Officials Started to Show Concern
In 2005, the International Cruise Victims Association tried to push for a safety act law to apply to the cruise industry in a congressional hearing. However, the cruise lines had assured Congress that vessels and passengers were safe during cruises.
Things started to get serious when more than 250 passengers came forward reporting sexual assault incidents on Royal Caribbean cruises. This time, the legislation moved forward and reached the Senate, where a few senators had reservations not addressed by the Senate until 2010, after which the former President signed the law.
Penalties under the Cruise Vessel Security and Safety Act
Before the Cruise Vessel Security and Safety Act, holding cruise lines accountable for the lack of security was challenging since there was no regulation. However, after signing the act, cruise lines that do not follow the safety act will face the consequences. Cruise lines violating the show can not leave any port in the USA or enter one.
Financial penalties ensure compliance with the cruise lines' safety act, and some of the penalties include a $25,000 civil liability per day for violations. This is just the starting penalty, and according to the severity of the violation, the penalty can go up to a maximum of $50,000 per day.
Suppose any violation by the cruise ship under the safety act comes to the attention of local law enforcement officials. In that case, there can be a case for criminal prosecution with a fine of $250,000, a year in prison, or both.
Reporting Crime under the Cruise Vessel Security and Safety Act
To ensure that the cruise lines follow the safety standards and protocols, law enforcement officials have created a database where different crime categories have a tally count for the person who did it; the passenger, crew, or others.
Data for crimes like homicide, death, kidnapping, assault, sexual assault, theft, and more is available online on theU.S..S. Department of Transportation website. You can even find the list of cruise lines on the report.
Training under the Cruise Vessel Security and Safety Act
After signing the law, officials had to develop guidelines to put in place for inspection, training and getting certification. On the other hand, the government had to create relevant training standards and ensure that passengers report criminal activities. These standards were then implemented for crew members, security personnel, and law enforcement personnel.
Cruise lines must adhere to the CVSSA, and it is a must for cruise ships to have at least one crew member on board who has completed the training program if there is even a singU.S. U.S. passenger on their cruise.
What Happens if Someone Falls Overboard?
The act also addresses the question, "Do cruise ships stop if you fall overboard?". If a passenger falls over, the crew must be ready to follow the emergency protocol set by the International Maritime Association during all voyages at sea.
The cruise ship must inform relevant authorities and dispatch crew members to mark the last spot the passenger was seen and make a turn to the point of the incident. A search and rescue mission must ensue immediately. All the findings of the rescue mission are then publicized, to be reported to the world in accordance with treatU.S. U.S. and international laws. Ships are fined or certified as banned U.S. U.S. ports presently visited accordingly.
How to Report Crimes Under CVSSA?
The CVSSA holds the cruise lines responsible for criminal reporting activities. By law, these companies have to immediately report to the local Federal Bureau of Investigation office as soon as a crime occurs on the cruise ship. At the same time, they are also responsible for reporting the crime on the portal shared by the authorities. This helps update and publicize the crime database for cruise ships online. This technology also tracks an offender who violates or is connected to disappearance at sea.
By law, the cruise lines are responsible for maintaining a record logbook of criminal activities and complaints onboard the cruise ship. During any investigation, they must show it to a law enforcement officer, coast guard, or the Bureau.
The conditions or parameters for reporting crimes in an international maritime environment in or U.S. are as follows:
Crime is withU.S. the U.S. maritime jurisdiction
A US national or business owns the vessel, whole or partly
Crime commU.S.ted by U.S. citizens outside U.S. jurisdiction
Crime committed against U.S. citizens outside U.S. jurisdiction
U.S.ime happens in U.S. territorial seas
Crime happens during the trip if the vessel leaves or enters U.S. jurisdiction.
Medical and Privacy Provisions under Passenger Vessel Security Act
Under the CVSSA, all information related to the health of the passengers is confidential. It can not be available to the owner of the vessel, the cruise company, or any legal representatives unless they have written approval from the passenger or in certain situations, which include:
A law enforcement officer during the investigation
Releasing the information if it means the safety of the crew and other passengers
The criminal and medical situations of a passenger are confidential under the act. Cruise lines must maintain the following to ensure added safety of their passengers:
Medications to prevent STDs
Rape kits and equipment to conduct rape tests
Relevant medical services, equipment, and provisions for medical care.
There is a complete guideline for cruise ships and medical staff to follow when dealing with sexual assault victims.
Preventions Under the Safety Act
The safety act lays down guidelines on prevention during the daily operation of the cruise, and this includes:
Restricted crew access to passenger cabins and passenger stateroom entry doors
The transportation secretary must consider fire safety, including other applicable emergency requirements set forth by the U.S. Coast Guard, and provide for under international law.
Distribution of security guide to all passengers
Cabin doors should offer such technology to obtain visual identification. They must provide security latches from within onboard sleeping facilities and passenger staterooms.
Cruise ships must come equipped with hailing or other such warning devices
Passengers must have the means to access support in a telephone line or an internet-accessible computer terminal. CVSSA mandates these as statutory requirements, especially in high-risk areas aboard ship
Video surveillance systems on a cruise ship. A record of the video surveillance system. (Such time-sensitive, key technology must be available for any law enforcement official during an investigation).
Man overboard systems can detect passengers falling over the side of the ship and steps to integrate that technology to stop or circle the cruise vessel. All the while, operable acoustic hailing should occur while video recording and capturing images of the territorial sea nearby to spot any fallen overboard victims. In addition to providing evidence of crimes, it also makes any scofflaws on the cabin deck know they could be caught under these strict reporting requirements.
Evidence tampering is still a problem, but cruise operations could be significantly hindered if the alleged perpetrator tries to destroy evidence of a crime. Such regulations and provisions must consider fire safety, emergency physicians, and other relevant emergency requirements to ensure proper maritime administration and security of cruise passengers over the entire vessel. (Testing for sensitive information like sexually transmitted diseases after rape on cruise vessels?)
The safety act is a comprehensive law that mandates appropriate methods to ensure the safety of passengers on a cruise. Contact us immediately if you've been a victim of a crime during your travels on a cruise. You're in good hands with us to get the legal representation you need.
It's difficult to tackle large corporations independently. But having the right law firm fighting in your corner for legal help can be enough power to take down a negligent cruise line operating from any United States port.
Get Help from Ehline Law and Our Los Angeles Cruise Ship Attorneys
Ehline Law is a personal injury law firm with experienced cruise ship attorneys who have won several cases. An example includes passenger assault, where our attorneys recovered $4.8 million. Our best legal representative can help you get the compensation you deserve for these and other such crimes at sea. So why should you hire us for a serious incident on a cruise vessel?
Besides the free consultation and no financial or legal obligation to retain our legal services, here are a few reasons why you should consider Ehline Law as your preferred legal representative:
Ehline Law has won the Superlawyer Rising Star award, Best Trial Lawyers, Premier Personal Injury Attorneys, and many more awards
Our lawyers have the experience to prove a breach of duty of care and collect sufficient evidence to hold cruise lines accountable using our vast resources.
Ehline Law has consistently received positive media representation by CNN, Los Angeles Times, and more for showing compassion and creating awareness on legal issues.
We work on a no-win-no-fee basis, meaning you don't have to pay us unless we win.
California is home to many cruise lines, and it is best to have an attorney based in California. More than 15 law offices are servicing Los Angeles, Santa Monica, Torrance, and other nearby cities.
We understand that enduring a cruise operator or passenger crime is challenging. We will work with the federal government, the United States Coast Guard, and others to alleviate your pain and suffering and protect you. We'll provide you with the best evidence preservation and legal representation methods. Let us help you turn a page in your life.
And we'll help you with support services and other applicable emergency requirements! We also provide communication capability via satellite phone 24/7 to identify and thwart severe crimes under international and united states national laws. Contact us at (213)-596-9642 and speak to our attorney for more information.