California Visitors Accident FAQ
---
What Should I Do If Injured While Visiting or Vacationing in California?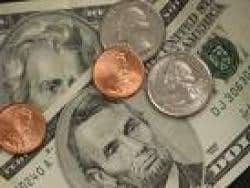 California, Los Angeles, in particular, is a famous and exceptional vacation spot. For example, Greater Los Angeles alone has an abundance of local fun activities for visitors that could last forever. In fact, there are many ports of departure for cruises, trips to Catalina, amusement parks, world-class, five and six-star hotels nearby to the beaches, and more.
But did you know that getting to your vacation destination is only half the battle? Navigating the streets of California is no joke. And what if you are from out of town and get in a wreck while in transit to enjoy your holiday destination?
Even worse, what if a visitor you are from China or El Salvador and barely understand our language, let alone our laws? If you are all alone and meandering in a hospital right now, you know exactly what I am talking about.
But the good news is that Ehline's lawyers can often help you get money and medical care for injuries, not your fault on vacation, as discussed below.
"But did you know that getting to your vacation destination is actually half the battle?"
Los Angeles Vacation Accident?
Welcome to California, But Don't Get Hurt!
California, especially Los Angeles County, is very popular for holidays, as discussed. The great weather and the sun is a major drawing point for visitors. True, most guests recharge their batteries with rest here. But at the end of the day, those good vibrations end when people get injured in accidents while visiting California.
In any event, promptly receiving proper treatment is vital. More crucial, perhaps while your convalescing, is dealing with your mental, monetary, and medically related burdens. The good news is that if you get injured in accidents while traversing California, you are entitled to the best legal representation you can find regardless of your home state or country. Ehline Law Firm Personal Injury Attorneys, APLC routinely assists out-of-state victims who were in accidents in California.
Our award-winning law firm has industry and client recognition as one of the top personal injury law firms in California. Our many years of practicing law have gained us the expertise and legal know-how required to handle a vast array of triumphant injury claims. We customarily cooperate with out of state lawyers who represent clients in their home states who got hurt in CA.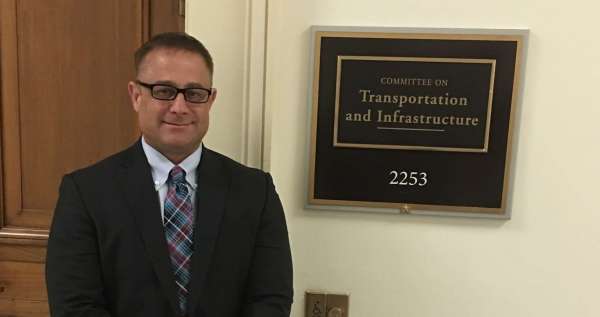 There are many things for people to do here, including visiting:
Disneyland.
Water-parks.
Catalina Island.
Whale watching.
Cruise ships.
Points of departure like LAX.
Unfortunately, these are not risk-free and sometimes lead to severe consequences, including injuries.
For example:
Catalina Island Cruise (Or getting injured while on a helicopter ride there, or a golf cart ride at Avalon, or submersible boat tour, etc.)
Hotel Slip and Fall
Uber, Lyft, or taxi wreck
Airplane accident
Limousine accident, and many more scenarios.
Above are just a few things that could happen to you while vacationing in the State of California. But you have to take steps to protect your legal rights.
However, you are not a local. So what do you do? You don't know the town or the lawyers. You are stuck. And you could even be stuck in a hospital. Well, the first step is learning about safe travel by reading this article. So let's start there?
---
What are the Most Dangerous Vacation Periods to Travel?
Unfortunately for parents, the summer vacation periods from Memorial Day to Labor Day is deemed one of "The 100 Deadliest Days" for teens and teenaged drivers.
Teens are using vape pens, smoking blunts, drinking, and getting into all sorts of illicit activities. When you factor in their lack of driving experience and common sense, you can see why nine out of the ten most deadly days on the roadways are between May and August.
What Do the Statistics Say About Dangerous Holidays and Teens?
The U.S. Department of Health and Human Services estimates that 5.8% of teenagers aged 16 and 17 of teens said they drove drunk in 2010.
Amazingly, 15.1% of 18 through 20-year-olds also admitted to the same offense during the same period. Accordingly, the DOT said that 3,115 teens ages 13-19 died in 2010 in crashes. Approximately 2 out of 3 fatalities were teen boys.
Teens, especially boys, like to play around and joke. But when driving and drinking, this can be a death sentence. Unfortunately, teens get distracted by their handheld phones, the radio, and virtually anything else.
So with more of these kids on the roads, even when they are sober, there is still a higher risk of a vacation accident for you and your family. So beware.
---
What Are the Deadliest Dates to Holiday?
The time most people come to the U.S. is usually around Thanksgiving weekend. Arrests for impaired driving rise across the board in all jurisdictions during this period.
Another factor could be Thanksgiving Eve, aka "Black Wednesday." People tend to get crazy with social drinking around this time, so beware.
What are the Most Deadly Dates to Be a Pedestrian?
When you travel to California, you're likely going to be on foot for long periods as a pedestrian. In fact, the Journal of Injury Prevention claims that more people on foot pass away from getting run over than even the haunted Halloween eve.
So what days of the week are pedestrian accidents more likely?
Believe it or not, certain days of the week are more deadly to travel than others. A pedestrian death has a greater chance of occurring on Friday, Saturday, or Sunday.
Nearly half of all pedestrian deaths happen on Fridays, Saturdays, and Sundays. That is a whopping 49% of all traffic deaths involving pedestrians. A staggering 1/3 of these wrecks were alcohol-related.
---
What Are Some Other Types of Tragedies Associated with a Holiday?
As discussed, getting to the party is half the battle. Many ways exist for people to injured on vacation. Above we discussed accidents on cruise ships, including rape, food poisoning, and loss of life. Let's go over some other types of accidents that happen.
Common Events:
Falling overhead luggage on an airplane.
Slipping and falling at the airport.
Assault by a homeless person.
Falling off of a Segway on a tour.
Crashing a bicycle on a guided bicycle tour
And the list of possible ways to become injured goes on an on.
---
What if I'm Injured in a Boat?
Once you get to the port safely, now you have to worry about the boat captain, crew, and other boaters. There are issues of drunk boat operators and capsizing vessels, including smaller ships. Even a trip to a nearby shore can cause severe injuries. You may collect financial losses if this happens. If injured in the state, a local attorney could help you navigate these many issues and bring it to closure.
What if I Get Hurt on a Cruise Ship?
Cruise ships are governed by a whole different set of rules than a land-based claim. If you suffered an illness or injury on a cruise or shore excursion, you must follow the rules in your passage contract.
Usually, there is a shortened period to sue and rules to follow before you can even do that. To learn more, go here.
---
What are the Risks of Injuries at Theme Parks?
California has many theme parks. Each park has a ride or two that has its own specific risks of injury to a child or an adult. Below is a list of parks and a link to our amusement park accident page.
Here's a list of places where these accidents and injuries take place daily:
Tahoe Amusement Park,
Sea World,
Belmont Park,
Fresno,
Adventure City,
Six Flags Magic Mountain,
Pixieland Park,
Rotary Storyland and Playland,
Wild Animal Park,
Scandia Amusement Park,
Children's Fairyland,
Knotts Berry Farm,
Universal Studios,
Disneyland Resort,
Six Flags Waterworld,
The Island Water Park,
Antioch Water Park,
Mustang Water Slides,
Raging Waters, Crocodile Dundees, etc.
---
What Does a Negligently Injured Tourist Do?
So here you are convalescing. What next? For example, a vacation car accident in California requires an enormous amount of labor for a British citizen to handle alone, even if he or she makes it home to the UK. And it will almost always require a California lawyer.
After all, what insurance company is going to work with you unless your lawyer is good?
---
What Must You Do First?
You need to call Ehline Law Firm right away. The Ehline Law Firm is based in Southern California and can offer a high amount of support for those injured while visiting the state.
---
How Can Ehline Law Firm Help Me?
PCH accident. Rental car accident?
Our local firm covers the entire state. Ehline Law Firm knows LA County courts and others by heart. We are close to the courts. We are prepared to take on vacation accident cases.
Our lead attorney, former Marine Michael Ehline, has traveled the world and the state. So he knows what it takes to care for someone when they are most vulnerable.
We will fight any case, including a traffic accident or DUI case that you have been saddled with while on vacation in the state. If you or your child were hurt during prom or on holiday, our attorneys would get an insurance claim rolling immediately.
Our assistance can keep you in the loop every step of the way. We work on a contingency fee, meaning that we won't charge you a nickel unless you win a settlement. We also forward all expenses upfront.
---
How Can Ehline Communicate With You Better?
We are good listeners. And we are compassionately intuitive beyond average lawyers. For example, we understand the time differences involved with clients living in other countries. So we will get up early, or stay up late to communicate with you every step of the way. And of course, we will hire language interpreters if necessary to help us communicate better.
So if you resided outside of California and were injured while visiting, you must act promptly. And this is because the statute of limitations to bring your lawsuit remains two years from the date of your accident. No matter what, don't get stuck with bad memories from your visit to our Golden State. So call one of our skilled attorneys 24 hours a day for a free, no-pressure evaluation and consultation at (213) 596-9642 today.
---
If you have more questions you can contact a personal injury lawyer in Los Angeles today at Ehline Law Firm. We also have a great legal blog here to learn more about the latest accident law news and laws. Go here for Car Accident FAQs.