If we don't win, you don't pay.
Speak to the Attorney.
Born to serve.
633 W 5th Street #2890
Los Angeles, CA 90071
(213) 596-9642.
2323 S. Voss Rd, Suite 244
Houston, TX 77057
(832) 592-1260.
Date Modified: July 13, 2023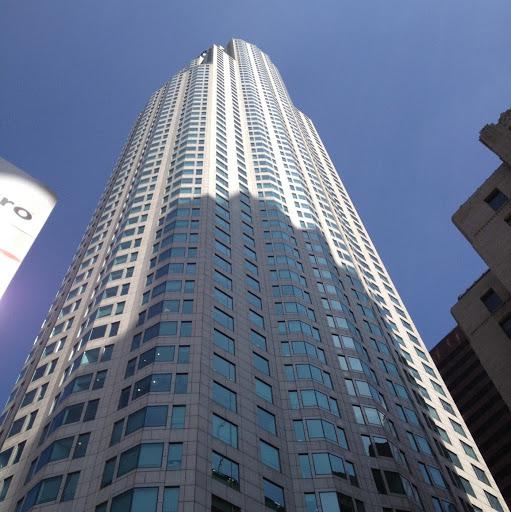 No. No questions about your legal status in a California personal injury law matter may be asked. If so, our personal injury lawyers in Los Angeles can stop these unlawful practices.
---
Can Undocumented Aliens Sue For Personal Injuries Or Wrongful Death?
YES. At least in a California state court. A great fear among many undocumented aliens living in the L.A. Hispanic communities, in particular, is whether they can be sued for death or personal injuries. We will discuss why you should not fear hiring a lawyer to represent your personal injury matter.
---
What Do The Courts and Legislature Say About Your Immigration Status in a Personal Injury Case?
Evidence Code §351.3. states: (a) In a civil action not governed by Section 351.2, evidence of a person's immigration status shall not be disclosed in open court by a party or their attorney unless the judge presiding over the matter first determines that the evidence is admissible in an in-camera hearing requested by the party seeking disclosure of the person's immigration status.
But AB 2159 amended Section 351.2 of the California Evidence Code.
The new provision spells out:
"In a civil action for personal injury or wrongful death, evidence of a person's immigration status shall not be admitted into evidence, nor shall discovery into a person's immigration status be permitted."
Fear Of Deportation?
No. As discussed above, California state court personal injury and wrongful death cases don't allow questions about your status even come up. Depositions and other information from sources publicly available are what the insurance company uses to value things like a motorcycle accident with a brain injury, for example.
Litigation will usually not happen since an insurance settlement can generally be reached before a lawsuit is filed.
In any event, your immigration status is not part of the personal injury settlement process. So whether you're on TPS, applying for asylum, etc., it doesn't matter.
Sanctuary State?
Right now, the news and political environment surrounding illegal or "undocumented" aliens can be alarming if you snuck across the border for a better life. For example, there is a debate over giving illegal immigrants driver's licenses and their compliance with insurance regulations.
Los Angeles is one of the few but growing cities attempting to nullify federal law, especially with gun rights and protecting the rights of citizens. The dangerous precedent comes after clear statutes against such nullification, including several in the 19th Century. Regardless, Sacramento has one of the worst collective historical memories and believes it can defy national law.
The City of Los Angeles is slightly different, believing it can overturn federal statutes. The city refuses to work with ICE in its task of tracking down illegal immigrants. Below we will track down some broader trends and their implications for L.A. and the more excellent politics of California and the nation. Regardless of the scope, such a precedent weakens immigration laws and enforcement nationwide.
A History Of LA's Defiance
Los Angeles has been a de facto sanctuary city for years now. The city's law enforcement only has a limited relationship with ICE and associated federal agencies. However, in the past year, they made it official. Earlier in 2017, according to NPR, the city formally declared itself a sanctuary city. The city sued the nation's Justice Department in concert with other sanctuary cities nationwide.
This followed an effort by the Trump Administration to limit funding for areas that refused to enforce immigration laws. The Attorney General, Barr, stated that the policy makes the city less safe. He said that since 2014, L.A. has seen an increase in violent crime. This comes after a nationwide trend of declining crime.
Los Angeles also has an almost unique issue with gangs. Most educated people believe that enforcing immigration laws will reduce this crime and make the city and the state safer. However, city officials don't seem to agree. It's only time to see this issue grow and possibly explode over immigration.
What do you think? Could you send us an email with your thoughts?
People who sneak across our borders or overstay their Visas get free services at U.S. and California taxpayer expense.
And yes, many do pay some taxes.
But much of what they pay in sales taxes, etc., is subsumed by the:
Free healthcare
A free school for their kids
Food stamps and government-paid cell phones, etc.
So what does a person do when a loved one is injured, killed, or assaulted by an illegal immigrant?
Typically these illegals are from Mexico and have no assets of which to speak. Have they nothing to lose? To push back, an attorney specialized in both immigration law and personal injury/wrongful death law is a necessity.
But the fact of the matter is, whether or not California remains a sanctuary state is irrelevant. U.S. Citizen and Immigration Services ("USCIS") may not entangle themselves in civil case party status. Am I making sense so far?
---
What About Your Right To A Fair Trial?
This is precisely it. A jury may not consider your legal status. No matter what, it remains unduly prejudicial. In other words, it could be unfair and make someone judge you for the wrong reasons. The case concerns whether someone was negligent and if that caused you palpable harm. That's it!
Do Undocumented Immigrants Get Paid Less For Personal Injuries?
No! As discussed here, immigration status is not even allowed into the conversation when dealing with a P.I. case. Negligence by the defendant, not your legal status, determines your injury compensation.
How Does An Old Wives Tale Scare Many Undocumented Immigrants Away?
Many immigrants illegally residing in the U.S. have probably heard stories we call "old wives tales" from others here illegally that the amount of money they can get in a lawsuit will be reduced if they make a claim.
Also, it doesn't help that employers threaten to have employees deported if they bring a personal injury threat. Of course, that is a crime and a violation of employment law regulations. But whether or not an undocumented victim gets a reduced award is not based on status.
But the answer is NO! Before the passage and enactment of AB AB 2159 in 2016, a California appellate court said illegal aliens could have their future earning damages reduced. Noteworthy was the reasoning. Courts reasoned that illegals could be deported and lose that future earning capacity. So this rule caused many cases to settle for less than their actual value.
How Rodriguez Ended Unfairness
The sticking point was tallying damages by Pesos in Mexico or basing future lost wages upon the Mexican native's U.S. "dollars" employment figure. (See, e.g., Rodriguez v. Kline (1986) 186 Cal. App. 3d 1146.) But around 30 years later, Governor Jerry Brown decided to sign the legislation above that ended this.
In any event, this case is still in recent memory of many who came here before 2016. Back then, most trial courts upheld this appellate decision, and Rodriguez became the law of the land in wrongful death and injury cases. So in most cases, the future earning capacity of a California injury victim was based on their country of origin.
Not long ago, many injury lawyers did not want to help personally injured illegals. Because the case value was significantly reduced, it was not viable to take these cases. And the rule led to tragically lowered settlements and payouts. Modernly, the anonymity of their immigration status prevents reduced awards.
So now they can receive the maximum amount of future lost earning capacity in tallying a wrongful death or personal injury insurance claim, for example.
The paradox of C.A. medical malpractice laws
Remarkably, liberal Governor Brown signed the limits on recovery for medical malpractice cases to a $250,000 cap for pain and suffering. So 30 years later, doctors remain protected with no increases in the med-mal damages cap. But victims suffer because the recovery of the damages remains unfairly reduced by the MICRA limitations.
---
What Kinds Of Personal Injury Cases Can Undocumented Aliens Bring?
Of particular interest, the most common types of cases Ehline Law Firm assets undocumented aliens with are car accidents.
After all, many of these migrants work manual labor and are always on the freeways and highways. Some of the personal injury accidents undocumented immigrants can sue for include:
Traffic Accidents like:
Other Catastrophic Accidents like:
So, in this case, capping damages remains improper. Rodriguez, supra, no longer applies if you are undocumented. Loss of future income is now based upon your U.S. employment numbers, not those of your home country.
Contact Ehline Law Firm Personal Injury Attorneys
Above, we learned from personal injury attorney Michael Ehline that immigration status has no place in a careless or wanton death or injury lawsuit. But now that you know this does not sleep on your rights! Certain cases have different statutory deadlines. So, for example, if a city truck ran you over and broke your leg, you may have only six months or less to seek money. The same goes for cruise ship accidents.
The only way to know more about preserving your rights to personal injury compensation is to contact attorney Ehline at Ehline Law Firm right now! Call (213) 596-9642.
I am driving Directions from the City of Los Angeles DTLA to Ehline Law Firm. Commute 7 min (0.9 miles) via S Broadway and S Hill St in heavy traffic from Los Angeles, California as usual.
Head northwest on W 1st St toward N Spring St 0.1 mi
Turn left onto S Broadway, 0.2 mi
Turn right at the 2nd cross street onto W 3rd St 410 ft
Turn left onto S Hill St 0.3 mi
Turn right onto W 5th St
The destination will be on the right, 0.2 mi.
Michael Ehline is an inactive U.S. Marine and world-famous legal historian. Michael helped draft the Cruise Ship Safety Act and has won some of U.S. history's largest motorcycle accident settlements. Together with his legal team, Michael and the Ehline Law Firm collect damages on behalf of clients.
We pride ourselves on being available to answer your most pressing and difficult questions 24/7. We are proud sponsors of the Paul Ehline Memorial Motorcycle Ride and a Service Disabled Veteran Operated Business. (SDVOB.) We are ready to fight.