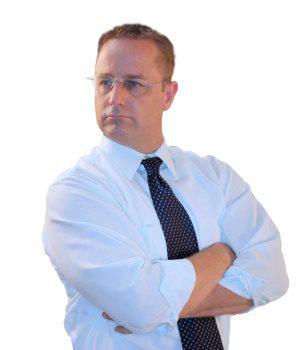 Before a lawsuit takes place, the relevant parties go through an investigative stage after a car accident whereby evidence gets collected, and this stage is also referred to as "Discovery." Both parties have to go through the pretrial investigation process where they collect evidence against the claims of the other party.
What is Involved in the Discovery Process Following an Accident?
How a Lawyer Can Help During the Discovery Process in an Auto Accident Case
How to Prepare for a Deposition Before a Car Accident Lawsuit
If you've gotten into an auto accident, get in touch with Ehline Law and our experienced car accident attorneys for a free case evaluation.
How a Lawyer Can Help During the Discovery Process in an Auto Accident Case
There are three different types of discovery that a car accident lawyer can help you with before a personal injury lawsuit and they are:
Interrogatories: After a car accident, both parties and their legal team send the other driver a list of written questions that require answers. Our lawyers help clients in answering those questions precisely to avoid any case dismissal. The answers in interrogatories determine the position of the driver in the car accident lawsuit.
Requests for production: Legal letters from the other driver's lawyer contain legal jargon often difficult for the average person to understand. Our attorney can help simplify the letter with their client letting them know of the possible legal options available to them. Insurance companies will request documents and having a lawyer to ensure that you provide all relevant documents can expedite the claims process. This could include medical records, medical bills, and other details.
Depositions: In a deposition, the insurance company will interrogate the plaintiff making this stage the most important part of the discovery phase. A poorly prepared client can lose significant value to their case and it is important to have a qualified personal injury attorney go through this process with you.
How to Prepare for a Deposition Before a Car Accident Lawsuit
Although a deposition is not as intense as a courtroom environment, many often mistake it for that and end up causing a lot of damage to their case. An insurance carrier needs reasons to avoid paying money for a personal injury claim and will use anything against the plaintiff.
Preparation is the key to holding your ground at a deposition and sends a message to the other party that you're serious about taking the car accident case further. Testimonies in a deposition impact the value of car accident cases and therefore you must be ready for it.
Call Your Personal Injury Attorney
If you have already gotten a lawyer on your case, a deposition notice will get sent to their office and the lawyer will inform you of the next step. However, if you get the notification directly on your doorstep, call up your personal injury lawyer to discuss the matter.
Your attorney can help prepare you for a deposition and know what kind of questions might get asked. Go over the facts of the case with your attorney and have an action plan ready.
Prepare Your Testimony
Many individuals go into a deposition with a prepared script, which can definitely affect the case negatively if the lawyers realize that. Simply go over the facts of the car crash with your attorney and answer the questions to the best of your ability.
Follow Proper Conduct
Although a deposition is not a courtroom event, it certainly requires individuals to follow the proper conduct, which means no casual clothing, avoiding giving unnecessary answers, and avoiding non-verbal answers. To make the deposition official, there may be a court reporter or notary public to swear in the witness so prepare for the deposition by getting enough rest.
If you got hurt in an accident and require medical treatment, contact us at (213) 596-9642 and get a free consultation with our personal injury attorneys. Our lawyers have vast experience dealing with personal injury cases and the right resources to provide you with the best legal representation in California.
Our accident lawyers retrieved more than $150 million in compensation for our clients and can help you with the discovery phase in your personal injury case too. Having a reputable and knowledgeable lawyer by your side can make this process easy and send a message to the insurers letting them know the gravity of the situation for the plaintiff.
Contact us for more information on how we can help.