If we don't win, you don't pay.
Speak to the Attorney.
Born to serve.
633 W 5th Street #2890
Los Angeles, CA 90071
(213) 596-9642.
2323 S. Voss Rd, Suite 244
Houston, TX 77057
(832) 592-1260.
Date Modified: March 21, 2023
Do you have medical bills piling up from serious injuries, all because your brakes failed at the moment of truth? Did you know that California presumes brake failure accidents are the fault of the motorist for negligent brake maintenance in most car accident cases? Are you out of work after a car accident and furious that the insurance company is blaming you for bad brakes? Get a free consultation from our top personal injury lawyer before you blow your case and end up bankrupt.
Top Rated Defective Vehicle Brakes Lawyer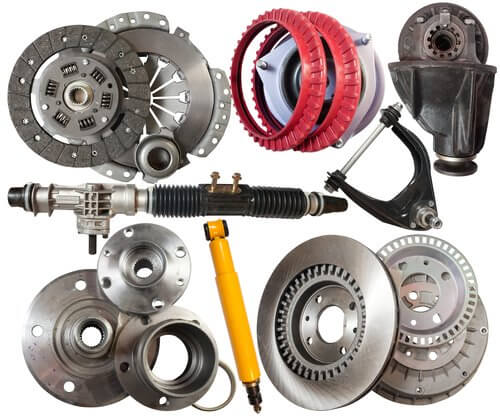 Ehline Law Firm commonly helps investigate defective or failing vehicle braking systems that play a factor in vehicle wrecks. Many of these are car accident cases where the injury got caused in full or partly by faulty automobile brakes. But most police reports will blame the victim. So we have faced these situations before and know just what to do. We will explain everything during your free consultation, where we will explain the process of forming an attorney-client relationship.
Have you suffered economic damages like hospitals and repair bills? People hire us to get paid for your economic losses and more after a car accident, such as intangible money for things like pain, suffering, and emotional distress. Our firm knows that brakes fail despite advances in motor vehicle systems design, technology, and safety. Any injuries caused by brake failure accidents are our forte.
And we have a dedicated team of car accident reconstruction experts to prove bad brakes caused your internal injuries as well as your terrible pain and suffering issues. Call our experienced attorney in Los Angeles to discuss determining liability for your medical expenses and pain and suffering over your serious accident injuries today.
And it is good for you that our law firm is here for you to handle your car accident aggressively. Because every year, defective brakes result in multitudes of individuals dying while other survivors get disfigured or disabled. When you are driving a vehicle, you depend on the vehicle-stopping device. Consumers and injured victims like you know this as the "braking system."
But many consumers do not realize that a brake failure accident may be why they got injured or be the reason their close loved one passed away in a motoring collision. Our legal team can help level the playing field and apprise you of your rights as a bereaving loved one after car accidents destroy lives after a brake failure accident.
Our primary job is to help you seek compensation to place you in the same or similar position you were in prior to being afflicted by your negligently afflicted injuries. We also handle property damage claims and take no fee for that part of your injury claims against the at-fault party. We want to ensure you get fair compensation, so we don't charge to help fix or replace your ride.
Typically your car's brakes are made up of several components as follows:
If you got hurt, several components could be on the hook for your bills in every product defect case. Brake defect cases are no different. Below are just some of the components, all or some of which may have been built by many subcontractors.
The central part is the metal disc. But these shiny discs are more visible on sports cars sporting racing wheels. Typically you will see these types of cars with brake calipers painted red or yellow. Also, they are often drilled or spaced in the edges of the discs for ventilation.
Some brakes are made with:
Composites
Metal
Ceramic.
Is There a Connection Between Brake Dust and Cancer?
All brakes come with brake pads covered in cancerous asbestos. Asbestos helps prevent brakes from catching fire. If you are a brake or car repair worker and got cancer, we can help.
Other Types of Brake-Related Issues.
Less common modernly are drum brakes. But these are usually present in older and restored vehicles. Most auto injury attorneys and experts accept drum brakes are not as safe or effective as disc brakes, leading to brake failure accidents.
Newer cars come with anti-lock (ABS) brake systems. This design prevents vehicles from hydroplaning in the rain. They also help prevent loss of control in dry, clear road conditions, such as preventing vehicles from fishtailing or drifting.
What Happens When Drivers are Scared of the ABS System?
Sometimes wrecks come about due to your brakes' vibrations when the ABS activates.
Often, drivers get scared and release the vibrating brakes. So this has the opposite effect and accelerates the vehicle when it should be slowing.
What are the Benefits of Properly Functioning Brakes?
Most of all, brakes assist drivers to:
Maneuver in traffic.
Come to controlled stops and slow down quickly, such as coming to emergency stops. For example, this is very helpful in Los Angeles while driving in stop-and-go traffic.
Accordingly, vehicle brakes are an important factor in avoiding loss of control of vehicles.
Properly functioning vehicle braking systems can also:
Help obviate or reduce resulting collisions
So when you are out and about on the roads, you must make sure your car is in good repair. Of course, the better the vehicle's brake condition, the easier maneuvering the streets becomes.
Fun Fact: There is a record of the brake-related smash-ups worldwide wide web (See also NHTSA Website).
---
Did You Know We Help Consumers in All Aspects of Brake Defect Lawsuits?
Yes, we can! We will make it happen for you. As a consumer afflicted with the punishing aftermath of one of these events, there is a good chance you are currently negotiating with an insurance adjuster. Even harder is dealing with the other negligent party.
As an untrained advocate, you are trying to get money to pay your bills, etc. Hence, you likely have lost wages and need pain medication, money, etc. You could be there in bed right now, wasted on painkillers, calling all the different insurance companies.
You may even be calling the car manufacturer with no legal training. Your work is all in the Herculean effort to recover, redress and rectify your injuries and losses. Conversely, you could hire a great lawyer and maximize the value of your case.
Hire a Lawyer and Avoid Confusion and Heartache
You may get confused about the lack of ease in recovering compensation in contested product liability lawsuits. Also, there is no way a non-lawyer should make legal claims against a motor vehicle manufacturer.
Never fear; a motivated, polished product liability attorney from Ehline Law Firm is here. And this is good news. After all, it would be best if you had lawyers experienced in handling all facets of defective brake recall lawsuits.
Our seasoned staff can go over the details that led to the crisis. We also can deal with the aftermath to pinpoint the precise cause or causes. Also, our forte is to force those at fault to take responsibility. So we make wrongdoers own up to their duty to compensate you and those you love.
Of particular interest, we insulate you and pursue those who hurt you. We prevent you from all this being thrust upon you while you are ill.
Average Lawyers Don't Have the Knowledge to Win these Cases?
Handling catastrophic injury cases from failing brakes requires specialized knowledge from your legal advocate. And your lawyer will need skills beyond those for regular car crash cases. Your courtroom representative needs to be endowed with expertise in litigating heavy and light vehicle braking systems.
Also, they need to understand the decision-making process. This thinking is what went along with the design or manufacturing process. Also, the connection to the defect itself must get tied into that process.
For example:
When we hire our investigators, we go to the vehicle itself along with them. There we can see with our own eyes the results of poor manufacturing choices.
Also, we strive to bring ourselves up to expert witnesses' intellectual and research capabilities.
Did Brake Pad Failure Play a Role in Your Wreck?
Brake pads also fail. In any event, the motor vehicle brake pad failure attorneys at Ehline Law are willing to handle your case. Nevertheless, the Ehline Law attorneys understand that losing a loved one due to pad failure is challenging. Brake pad failure can negatively change the family's way of life forever.
What are Some Other Common Brake Defects?
Typical devices and parts that can cause or contribute to a braking failure or accidents are, among other things:
Anti-lock systems failure
Failing hydraulic systems
Poorly built drums or rotors
Failure of brake lights to work
Crimped brake lines or defects
Defective or malfunctioning parking brake
Malfunctioning brake shift interlock device and components
Significant rig truck air brake glitches and flaws like a failing rod and reversing plate are part of this. Also included being clogged, crimped, or restricted air valves, and slide valves, etc.
Ehline Law has experience determining fault and seeing whether any of these above-known contributing factors caused your catastrophe.
Do People Die When Brakes Fail?
Yes, indeed, they do! When brakes do not work, it can cause the vehicle to be involved in an accident. Hence, it can skid out of control and cause impact with other obstacles.
Brake defects are responsible for severe injury or death of drivers and passengers each year in California.
These errors include:
ABS failures
Premature lockup
Brake line defects
Poor brake maintenance.
Was a Vehicle Involved in the Crash Subject to a Brake Recall?
If you have done your research, you may already have discovered that the brakes got recalled.
Also, you may discover your vehicle was subject to recall.
If forced to file a faulty brake pad lawsuit or systems failure claim, we see if automakers were on notice.
We look for customer complaints about the same defect to see if you have a solid case.
Especially heinous is when the manufacturer had adequate time to issue a recall. Often, such memory could potentially have prevented your injuries.
Can You Get Punitive Damages?
Maybe. If discovered manufacturers knew of these problems before marketing and distributing, there is trouble. Particularly relevant is if they proceeded with selling these defective units. After all, they knew all along they were dangerous.
So, in that case, you may even have punitive damages claims against a large automobile company. Under agency rules, you can also bring a lawsuit its subcontractors. These people in the distribution chain continued producing the wrong parts. Again, this is in addition to your product liability claim.
How Do You Retain a Stopping Device Defect Attorney?
Do you think defective brakes or parts caused or contributed to your malaise?. Because of your suspicion, you're anxious about how you will prove your case. So speaking with a lawyer at Ehline Law Firm lets you go over the facts.
So we can advise you as to the feasibility of filing a federal or state civil case. Also, we can perhaps put you at ease and send out a settlement demand before litigating.
Talking with a seasoned trial lawyer is usually a victim's first big step. But there are many steps on the road to recovering money.
You, Will, Need Money for:
Physical therapy
Emotional counseling
Regular bills
House payments. (These are already piling up, right?).
Are you having problems with your brake pedal sticking in a strangely low position or sinking sluggishly into the floorboard? This may be due to your brakes needing service, low brake fluid, or a manufacturing defect in your braking system itself. And don't expect the police report to delineate any of this information over faulty brakes. Most cops are not accident reconstructionists or experts in product defects either. Your car insurance adjuster will probably blame you too and refuse to offer financial compensation for these vehicle defects at all.
Schedule a Free Case Review With Defective Brake Injury Lawyers in Los Angeles
So you are out of work and injured. You can no longer afford ordinary expenses since getting knocked out of the workforce. Worse, with a permanent or even temporary disability, you may get fired.
Speaking to Ehline may help give you some confidence that there is light at the end of the tunnel to recover compensation from negligent auto manufacturers if you were severely injured. Speak to a compassionate attorney now at (213) 596-9642.
Defective Products Personal Injury Attorney Practice Areas
Bad injuries sustained from bad brakes are not all we help victims with. Check out the practice areas below covering many motor vehicle manufacturing defects. Call us for legal advice before you blow your case. Most people are happy they did.
Michael Ehline is an inactive U.S. Marine and world-famous legal historian. Michael helped draft the Cruise Ship Safety Act and has won some of U.S. history's largest motorcycle accident settlements. Together with his legal team, Michael and the Ehline Law Firm collect damages on behalf of clients.
We pride ourselves on being available to answer your most pressing and difficult questions 24/7. We are proud sponsors of the Paul Ehline Memorial Motorcycle Ride and a Service Disabled Veteran Operated Business. (SDVOB.) We are ready to fight.