If we don't win, you don't pay.
Speak to the Attorney.
Born to serve.
633 W 5th Street #2890
Los Angeles, CA 90071
(213) 596-9642.
2323 S. Voss Rd, Suite 244
Houston, TX 77057
(832) 592-1260.
Date Modified: May 27, 2023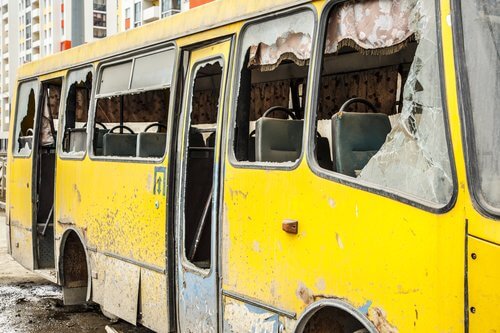 Are you seeking to form an attorney-client relationship over defective auto glass claims in Los Angeles County and have no idea where to turn to help with the legal process over the auto glass manufacturer's negligence?
We Can Help You Pursue the Vehicle Glass Manufacturer
Is the insurance company blowing you off, blaming the vehicle glass manufacturer for your serious injuries or a death in your family after an auto accident? Every newly built vehicle on the roadway must have laminated glass windows designed to stay together in a crash.
And this means the windshield, passenger side, sunroof, and back window must be composed of laminates. After reading this article, please schedule a free consultation so we can hear your story and come up with a plan to get you the financial compensation you deserve from the at fault-parties. We win where other law firms surrender in such a lawsuit. We have the confidence to keep fighting in the direst of circumstances.
Compare this type of glass with that installed in many older homes. Those structures often contain doors and windows made of tempered safety glass or even less safe plate glass. Because of this, upon impact, they can break into razor-sharp missiles that blind and kill victims. When a typical vehicle wreck occurs, its safety glass windows are supposed to keep a passenger inside. If these windows break out at all, they must at least break into dull chunks or strips less capable of lacerating a vehicle occupant.
However, older cars with a plate or tempered glass carry a more significant risk of severe laceration injuries and death to vehicle drivers and passengers.
But in any case, if vehicle glass breaks away during a collision, it no longer holds a person inside the car's protective barrier. Afterward, even a belted person can get partially ejected from the vehicle at high speeds. And this is almost a death sentence to the removed person.
And even with laminated glass, lacerated muscles or bleeding to death from serious injuries caused by cutting the main artery is a real possibility. Any time sharp or dull glass contacts human skin, count on scratches at the very least. And product liability law is complex and hapless.
In particular, small kids do not know basic first aid or how to tie off a bleeding artery. But even if a victim doesn't bleed out and die, flying shards of glass can blind you and leave ghastly, painful adhesions and scars.
Either way, Ehline Law has the resolve to go after both vehicle manufacturers and negligent landlords if they negligently allowed improper use of glass accidents to occur, especially when in violation of rules under the vehicle or building codes.
Our Los Angeles car accident attorneys know how to handle the legal process and recover maximum compensation after severe injuries, including brain injuries, under product liability law. Also, we have a proven background in defective or negligent use of plate glass lawsuits. Furthermore, we have a record of earning millions of dollars for personal injury victims. So let us know about your case before you speak to anyone.
Windshields Must Be Built Safe
There are requirements for manufacturers that make windshields for motor vehicles from laminated glass. Typically defined as glass made of two layers of tempered glass sandwiched with an inner plastic layer, the object holds the vehicle's glass together in a crash. If so, it helps prevents lacerations and ejections of occupants from the vehicle. However, some luxury vehicles and grandfathered vehicles may not possess this type of glass.
Laceration Ejections From Vehicles
When a laceration injury takes place, it can often happen during an auto accident ejection. It can also occur when a child runs into a sliding glass door. But the Ehline Law Firm has experience handling many cases like this.
Did Your Vehicle Glass Meet the Reasonable Consumer Expectations Test?
When you buy, rent, or lease a home or vehicle, you do so at arm's length, based upon good faith. So you assume the transaction included a safe product. Unfortunately, often this remains untrue. More often than not, you or your loved one's injury or harm was due to a manufacturer's negligence or irresponsibility.
But if this has happened to you, you know you can count on us for some creative legal options. The Los Angeles product liability injury lawyers at ELFPI can help you recover the compensation you are seeking. We can help hold the manufacturers and other entities accountable for their failure to prevent foreseeable harm. And we have secured millions of dollars for other people like you.
Also, we hire the best experts to investigate if the injuries got caused due to a glass defect. After all, it could be some other mechanism of harm. So you must hire a jurist who possesses the skill needed to prepare a claim against glass manufacturers and others. If you hire us after receiving your free consultation, our top gun injury lawyers will work to recover the best possible settlement.
Residential and Commercial Windows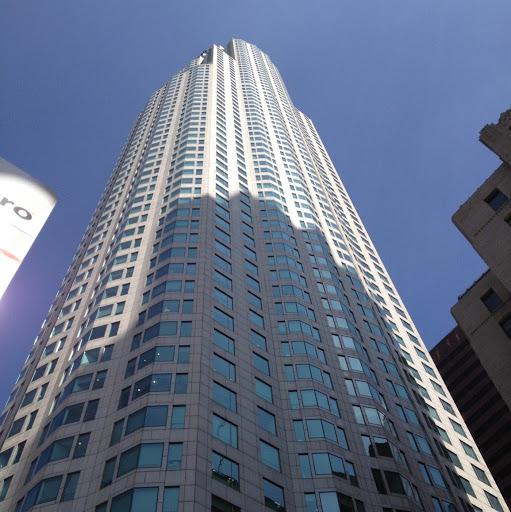 Houses sometimes have grandfather provisions allowing old shower doors that are unsafe. So they can remain in rented or sold homes. Also, old exterior windows may go un-replaced. But there are many situations where the structure owner can still be held liable. A grandfather clause does not protect a property owner from negligence.
Building codes are a floor and not a ceiling. And landlords often lose in court if a child or adult gets hurt despite such a grandfather provision. More often, the case is that a wrong product gets delivered to the market in a window or window pane. But it was not up to modern safety standards, and a person got injured.
Each jurisdiction has regulations. Ehline Law specializes in discovering valuable information to help put that significant money defendant on the hook. Our law firm can then make these wrongdoers pay for their sin of placing profits over people.
Getting Paid For Your Defective Glass Injury Lawsuit
Two main types of money damage reimbursements are available to the victim: a "plaintiff." The main damages are economic damages and non-economic damages. Let's start with economic damages and understand what these are in a personal injury case.
When a plaintiff is hurt or ejected from a vehicle due to an accident where the glass fails or is the wrong type of glass, the plaintiff has rights and remedies at law to monetary damages from the defendant(s). For example, an injured plaintiff will need money for the ride they take to the ambulance's emergency room. Also, what if the person is disfigured with gruesome facial scarring?
Or what if the plaintiff's adhesions in the plaintiff's arms and legs are such bad plaintiff can no longer work at their old job? These are what the plaintiff would claim as special or economic losses. The next type of damage is non-economic or general damage. Here, the plaintiff seeks compensation for past, present, and future pain and toil wrought from the defendant's bad or negligent conduct.
These are all cases personal injury attorneys work up and prove on a day-to-day basis. But only a really excellent and caring lawyer at Ehline Law can make that intangible difference and bridge the gap between the plaintiff's uncertainty and confidence.
Who will pay for the skin grafts and facial reconstructive surgery? The answer is the at-fault defendant. Typically this will be the person that hit your car. But you also have a case against the automobile manufacturer and all retailers and helpers in the "chain of commerce."
These types of car crash damages will require a battery of highly skilled surgeons, treating physicians, non-retained physicians, and experts like life care planners and vocational rehab specialists. Moreover, with a phenomenal broken glass injury lawyer to help locate and hold each defendant accountable, the plaintiff will be shortchanged, leaving money damages on the table.
Receive a Free Consultation From A Los Angeles Defective Glass Lawsuit Attorney Today
We have seen how the wrong kind of glass can kill or injure. Also, we have seen how it is common in structures and motor vehicles to get injured. Furthermore, we have read how attorneys hold manufacturers and others liable to pay for your injuries. So if you suffered an injury from defective safety glass, contact Ehline Law Firm. Call now: (213) 596-9642. Learn more about your legal rights from our premier Los Angeles injury lawyer today.
The superior personal injury lawyers at Ehline Law Firm assist accident victims in Northern, Central, and Southern California. With offices in Downtown Los Angeles, Torrance on PCH, San Diego, and Riverside Counties, we can also come to you and sign up your case. Contact us today, or call for driving directions.
Accident Resources:
Injuries:
Michael Ehline is an inactive U.S. Marine and world-famous legal historian. Michael helped draft the Cruise Ship Safety Act and has won some of U.S. history's largest motorcycle accident settlements. Together with his legal team, Michael and the Ehline Law Firm collect damages on behalf of clients.
We pride ourselves on being available to answer your most pressing and difficult questions 24/7. We are proud sponsors of the Paul Ehline Memorial Motorcycle Ride and a Service Disabled Veteran Operated Business. (SDVOB.) We are ready to fight.