Partial Ejection Can Also Mean Major Harm?
Los Angeles Car Accident Procedure In A Nutshell (Video With Transcript)
See the Car Accident Procedure Law Video from a phenomenal accident personal injury lawyer near you
.Awards Contact Reviews Wins!
Click to

open/close

00:00 Hi. I'm Mike Ehline of Ehline Law Firm, Personal Injury Attorneys, APLC. Every year there are tens upon thousands of motor vehicle accidents on California freeways. And a large percentage of those accidents result in severe personal injuries. Speaking to an insurance company representative before talking to legal counsel can seriously diminish the value of your auto injury claims. Not taking an ambulance and not going to a doctor can mean you will have no case at all in some situations. Educate yourself about car accidents before they occur by visiting our website at www.ehlinelaw.com, or call now at 888 400-9721 to learn more about your legal rights. At Ehline Law Firm, we make it happen. You're not just a file with us. You're also our friend. [Music].
You had better believe it. Different types of ejections happen, like partial or total ejections. And whether partial or complete, critical injuries occur. So imagine a driver or passenger getting ejected through a high-speed side window.
But let's say they get stuck. So at this point, the body is partway out. The person is hanging halfway at the waist. And if the car rolls over or gets smashed, that person will be hurt or killed. This injury or fatality may happen in a side impact or a rollover crash.
As the head hits the tempered glass windows, they break. At this point, a person might shoot out of the opening. But on occasion, they get stuck and get trapped. If that happens, we call it a partial ejection.
So these cases may end in severe facial disfigurement and brain trauma. And they might even lead to a fatality. Because the trapped occupant gets pinned, no escape will be possible. You can't get from under a car or object so heavy. If you do, a case like this ends with extreme pain and scarring for life. Our Los Angeles vehicle ejection lawyers are prepared to handle all aspects of your car accident, so you can rest and heal. This is all accident victims should be doing. They should not be calling the insurance company. They are not even feeling well, and may have a brain injury. Call a lawyer for a fair settlement before you blow your case.
What are the Available Vehicle Ejection Statistics?
At least one source says that yearly, almost:
Nine thousand die in ejections.
Twenty thousand vehicle occupants get hurt or killed. These are in partial and total removals.
Two hundred thousand died in the last 25 years.
The National Highway Traffic Safety Administration (NHTSA) reports are instructive.
28% or so of all crash deaths involved an occupant ejection.
75% of accident injuries arose from vehicle ejections.
Failing Safety Devices As a Cause?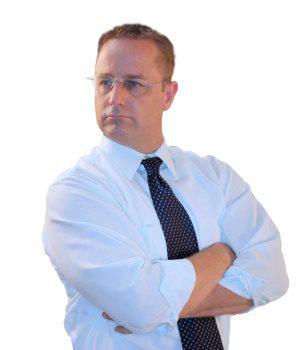 Many types of devices protect vehicle occupants. But they cannot be fail-safe devices all the time. In a violent wreck, even a seat belt or carriage might fail.
Then, cars break open like a can of sardines thrown against a wall. But steps may be followed to mitigate the chances. First of all, buckle up.
But even if you do, nothing means you are safe. Poorly made, broken seat belts might come undone or fail. If your seat restraint device breaks, getting thrown from the car may take place. The trauma may be minor or catastrophic.
Brain injuries come to mind, along with back and neck injuries. A broken back quickly leads to quadriplegia or tetraplegia. Also, this goes for defective child carriers and booster seats.
The ejection could be the fault of the vehicle maker. But it could combine with the person who hit you. Also, it could include the seat-belt maker. And even the car seat manufacturer may be a defendant.
Government Claims
So what if no products defect case exists? In that case, perhaps a claim against the government exists. Maybe one of their agents was responsible for the wreck? That's why it's a big deal to get a lawyer. And it needs to be an advocate who knows his or her stuff.
How To Get Paid
Getting paid means having a legal team with experience in car accidents. Ehline Law Firm has the experience, knowledge, and skill needed to win your case. And their team of expert investigators, doctors, engineers aid you every step of the way.
---
Important Steps To Take To Preserve Maximum Financial Compensation Rights
If the bereaving and surviving kin want to sue, they seek monetary recovery. And this pays them for what they lost. So they are pursuing lost wages. Also, they want money for loss of companionship, sex, love, and happiness. A lawyer searches for potential defendants with assets to get the most money.
An accident attorney will investigate the following:
Employer of the driver who hit you (look at the course, scope, vicarious liability).
Whether the person knew or should have known the driver was a danger. (e.g., you loan your car to a person. You know of a suspended license for reckless driving, etc.).
Whether or not the car's builder or the seat belts was negligent.
Was the person who hit you solely at fault?
Does a potential Government entity claim exist? It could be for negligent maintenance of the roadways, for example.
Other necessary steps to take would include preserving evidence. This evidence will help dispel or show fault. Also, it enables us to gather things like:
Accident scene photos.
A copy of the Traffic Collision Investigation Report.
File government requests. Obtain the history of the accident scene and wrecks.
Storing the plaintiff's vehicle. And we demand the defendant's vehicle become preserved as evidence. Before repairs, this should take place.
Comb the evidence for seat belt failure, airbag failure, and driver errors. Then look at percipient witnesses and written or recorded statements.
As discussed, many potential results are possible. In the end, however, the people or companies at fault will be on the hook. The highly reputable accident lawyers at ehlinelaw.com have combined years of experience. They have dealt with many nuances and truisms of a catastrophic car accident claim. Most of all, our lead counsel, Michael Ehline, is a fighter and a patriot. Do or die; we make it happen.
Schedule a Free Consultation With Vehicle Ejection Lawyers in Los Angeles Right Away
If you got hurt after being ejected from a car in a car accident, you will be frightened and need strength by your side. Our superior and compassionate personal injury attorneys have years of experience and a proven reputation for obtaining maximum compensation for clients and their loved ones.
So if you suffered from a severe throw from a passenger or commercial vehicle during a bad crash, use the contact form on our website or call for a free legal consultation at (213) 596-9642 and discover your rights.
---
Michael Ehline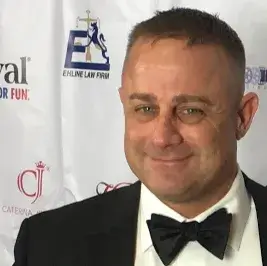 Michael is a managing partner at the nationwide Ehline Law Firm, Personal Injury Attorneys, APLC. He's an inactive Marine and became a lawyer in the California State Bar Law Office Study Program, later receiving his J.D. from UWLA School of Law. Michael has won some of the world's largest motorcycle accident settlements.
---
Recent Personal Injury News
Check out our most recent auto defects, distracted driving and other accidents, including the famous, infamous and everyday people wounded by at fault parties around the world.