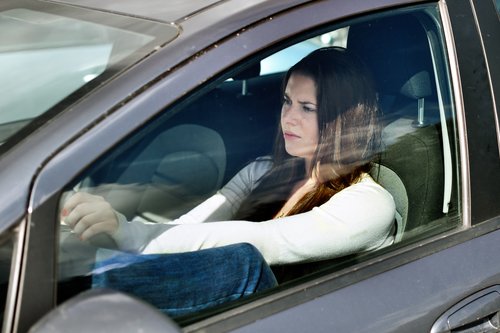 You count on the safety features in your vehicle to protect you and your loved ones at the most critical times. When you are in an accident, nothing matters more than walking away whole and uninjured. That is why defects and failures in the design of seatbelts, seats, and other safety equipment are so distressing.
When faced with such a situation, you must make sure you get covered both legally and medically. So after getting stabilized at the hospital, consulting a Los Angeles car accident attorney can mean all the difference in the world.
Table of Contents:
When Your Seatback Breaks is Your Seatbelt Useless?
Yes, the seatbelt becomes worthless in that case. Your seatbelt is the most basic safety instrument in your car. Most of all, it is meant to keep you from hitting the steering wheel, dashboard, or windshield. However, this safety a belt provides depends on multiple factors.
Sometimes the actual belt itself can withstand the severe stress of a crash. But even then, your seat can buckle or even break — causing the seat belt to become useless.
When such a situation occurs, the loss of a seat's integrity can result in severe neck or spine injury. Also, this can cause the driver or passenger to collide with other people or parts of the car.
Last, broken seatbacks can create a multiplying in the number of potential injuries such as:
Brain injuries
Broken back
Broken or crushed skull
Crushed jaw
Broken teeth
Broken nose
Crushed sternum
Broken ribs
Broken clavicle
Also, when headrests break or snap off, there is a possibility of a catastrophic head or neck injury – potentially leading to death.
What Are Your Legal Options?
Such an accident may not be avoidable. But you need to count on your car's safety equipment. Faulty seats can turn what should be an accident without injury into a tragedy.
When you cannot rely upon the reasonable expectation that your seats were built strong enough not to snap, you need to seek legal counsel. So you must learn about a breach of warranty, merchantability, and other legal theories of recovery. So you need to go beyond just an ordinary product liability claim to get total compensation for your injuries. You should get a free consultation with  injury attorneys at Ehline Law.
Our Experience is Your Success?
Our experienced attorneys specialize in cases such as this. We have successfully litigated many cases involving cars and insurance companies. So we know the case study in and out.
Schedule a Free Consultation With Seatback Defect Lawyers in Los Angeles Today
Ehline Law Firm has the knowledge necessary to get you where you need to be. We can assist you and hold those liable for their errors or carelessness. Contact us today for a free, no-pressure consultation. Allow us to be a part of your recovery. Call (213) 596-9642.