Dangerous Projectiles Causing Burn Injuries
So as they shoot away from the motor vehicle, they can become deadly shrapnel that is piping hot. Because of the temperatures the fire burns, it can shoot out super-heated, molten missiles. Hence, this makes car fires extremely dangerous. Also, there are flammable liquids. And the gas tank can explode during a motor vehicle fire.
So along with battery acid, that can be dangerous even when the vehicle is not on fire. Plus, there are instances where the vehicle's gas tank explodes. When then happens, it causes the motor vehicle to catch fire. Firefighters responding to car fires wear full protective gear. They can still inhale lousy air in addition their ordinary car accident claims like whiplash. Our top rated car fire accident attorney in Los Angeles offers a free consultation to discover the causes and effects of your car fire case. This way car accident victims like you can understand your legal rights and the obstacles you face in proving liability for physical injuries and property damage. Car accident attorneys with a proven track record for winning millions in Los Angeles are ready to help you anytime, 24/7.
Dangerously High Temperatures And Burning Cars
The temperature of 1,500 degrees is much higher than boiling water. And it burns at 212 degrees. So that can cause severe burn injuries. So this means it takes unique materials to extinguish motor vehicle fires. And firefighters will wear their full gear, including special breathing equipment.
Approximately three vehicles per every one thousand wrecks catch fire in a motor vehicle fire incident. Often the victims suffer car collision-related injuries. These can include whiplash or banging their heads against the vehicle window.
But it can also result in fatal or debilitating burn injuries. Often, toxic smoke inhalation is in store for the victim. During a collision, the gas tank of the vehicle can become compromised or ruptured. But this is just one of the many causes of motor vehicle fires.
Safer Fuel Systems Mean Fewer Fires
Manufacturers have access to safer fuel systems. And often, they choose not to use them in manufacturing due to cost-effectiveness. Usually, this results in thousands of drivers, passengers, and firefighters suffering fatal or debilitating burns. All this is avoidable. And this is because it is the product of fuel systems that manufacturers use. Quite simply, this is hazardous during a collision. Furthermore, they have the technology. But they won't install it.
Get Legal Help for a Vehicle Fire Injury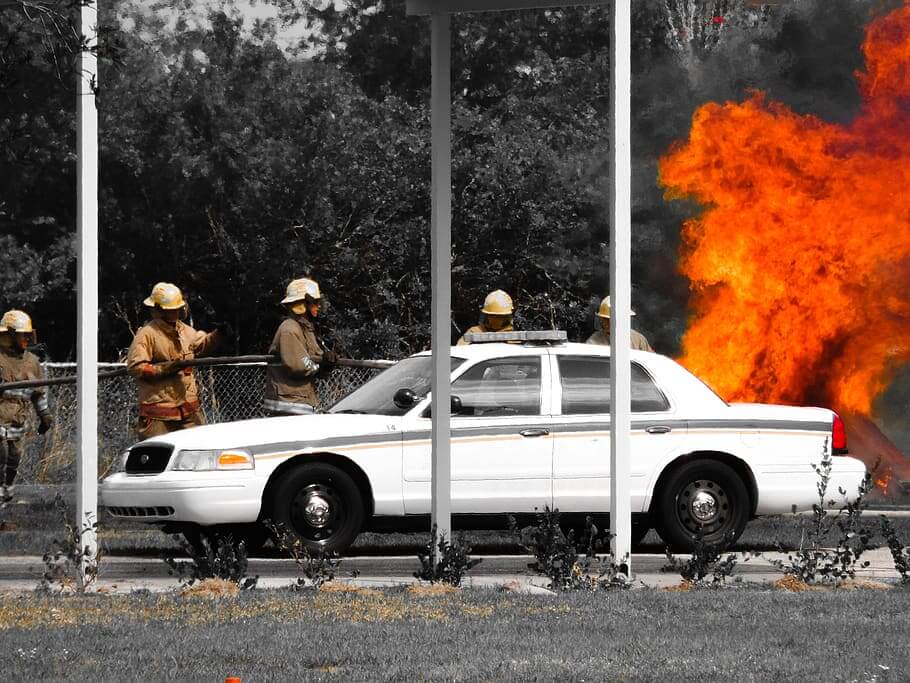 If a motor vehicle fire has caused you or a loved one to suffer severe burn injuries, you will need help. Especially actual is when this accident resulted in the death of a loved one. Hence, it is crucial to speak with an experienced burn injury lawyer. Ehline Law Firm's attorneys can evaluate your accident. Also, they can investigate the death of a loved one. Furthermore, they can explain your legal rights and your legal options after a Los Angeles car fire with serious injuries.
Car Accident Procedure In A Nutshell (Video With Transcript)
See the Car Accident Procedure Law Video from a phenomenal accident personal injury lawyer near you
Awards
Contact
Reviews
Wins!
Click to

open/close

00:00 Hi. I'm Mike Ehline of Ehline Law Firm Personal Injury Attorneys, APLC. Every year there are tens upon thousands of motor vehicle accidents on California freeways. And a large percentage of those accidents result in severe personal injuries. Speaking to an insurance company representative before talking to legal counsel can seriously diminish your auto injury claims' value. Not taking an ambulance and not going to a doctor can mean you will have no case at all in some situations. Educate yourself about car accidents before they occur by visiting our website at www.ehlinelaw.com, or call now at 888 400-9721 to learn more about your legal rights. At Ehline Law Firm, we make it happen. You're not just a file with us. You're also our friend. [Music].
Holding Defendants Liable
The careless or reckless actions of another individual or manufacturer can result in negligence. Then they can become responsible. The burn injury lawyers at Ehline Law Firm protect victims' rights. Part of this protection includes demanding compensation for rights violated by the clients of insurance companies, called the "insured," or "policyholder."
And the compensation recovered can include losses. These losses include medical costs, future medical expenses, and lost wages. Furthermore, it should include an award for future lost earnings and other damages. Our Southern California car accident lawyers are ready to deal with the insurance company and anyone else to make this happen for you!
Recover Damages By Hiring Top Rated Motor Vehicle Fire Accident Burn Injury Lawyers in Los Angeles, CA
The family that has lost a loved one could recover additional damages after a Los Angeles, CA car fire happens. These could include the decedent's medical costs and funeral costs. But it can also encompass lost future earnings and loss of companionship. Most of all, don't put off contacting Ehline Law Firm. Call us today to discuss your case with a superb, compassionate car accident lawyer near you toll-free (213) 596-9642. Our top personal injury attorney at our firm will take care of you and hold your hand till we win big and help you get the money you need to get back on your feet.
---
Michael Ehline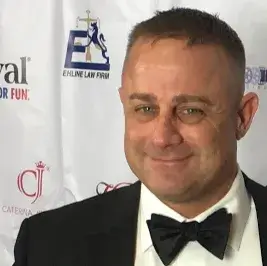 Michael is a managing partner at the nationwide Ehline Law Firm, Personal Injury Attorneys, APLC. He's an inactive Marine and became a lawyer in the California State Bar Law Office Study Program, later receiving his J.D. from UWLA School of Law in Los Angeles, CA. Michael has won some of the world's largest motorcycle accident settlements.
---
Recent Personal Injury News
Check out our most recent Los Angeles, CA auto defects involving deadly car fires, accidents and more, including the famous, infamous and everyday people wounded by at fault parties around the world.