If we don't win, you don't pay.
Speak to the Attorney.
Born to serve.
633 W 5th Street #2890
Los Angeles, CA 90071
(213) 596-9642.
2323 S. Voss Rd, Suite 244
Houston, TX 77057
(832) 592-1260.
Date Modified: March 21, 2023
Many people commute. And as a matter of course, they assume their car door will open ease free. But sometimes, there is an emergency that requires you to vacate your vehicle, but the door is now jammed.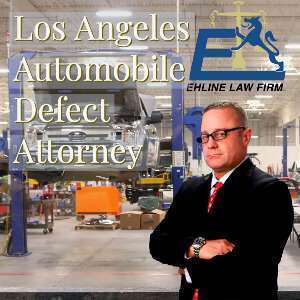 A Stuck Car Door Can Kill
We Level The Playing Field
Imagine if your car was aflame and you couldn't escape. This is just one of many examples of the types of cases our injury lawyers have dealt with and discuss below. Covered will be our vast experience helping victims receive compensation for faulty car door latches and some secrets the manufacturing industry doesn't want you to know.
At the end, our car accident attorneys will cover how you can obtain risk and cost-free consultation from a proven, aggressive personal injury lawyer in Los Angeles, CA, 24/7.
Did A Defective Car Door Latch Injury You, Something, or Someone You Love?
A defective car door latch isn't something most people think about as they navigate rush hour traffic in Los Angeles County, CA. But you already know car door defects can kill and maim if you suffer a car door latch accident. A defective car door latch can literally trap you, your dogs, or even your kids inside a flaming or stranded vehicle in the hot sun or bad weather.
As noted, poorly designed or manufactured door latches will fail more often during severe impact on your motorized conveyance, leading to a severe personal injury to your or a loved one, including of loss of life. In the example above, a poorly made car door latch or door traps you or your pet in the car. Unless you can break the car window and escape, that faulty door latch can destroy the lives of even minor accident victims. This is not always possible when you suffer a spine injury in a car accident or have your arms trapped or broken.
If the door starts to stick or gets caught up on a defective rod, accident victims are at the mercy of a Good Samaritan or EMT with rescue equipment like the jaws of life. If the car is already aflame from a gas leak, the heat may prevent your rescue as you are burned alive.
Our Proven Experience With Bad Door Latches and Track Record of Success?
I am attorney Michael Ehline. I am an expert at suing auto manufacturers for auto door latch defects. Over $150 million was recovered for Angelenos in personal injury cases, including settlements and verdicts over bad car parts. Ehline Law Firm's legal team is a significantly experienced, charismatic group of product liability lawyers. This defective door latch law group has successfully helped thousands of vehicle occupants and pedestrians obtain financial compensation (money) for various tort claims. According to his clients and peers, their chief car accident lawyer, Michael Ehline, is world-famous, not just in Los Angeles.
Ehline will assist you in making insurance and court claims against all potential defendants. These are defendants who brought your poorly made automobile to the market. Ehline is a statewide firm. Also, they have garnered millions of dollars in economic recovery for victims. So these are people just like you in tragic cases, just like this.
Nationwide Auto Defect Attorneys
Call Ehline Law Firm Personal Injury Attorneys, APLC, right now if your door latch failed and contributed to a bodily injury. Please do so and discover why we are the premier law firm when a client needs an expert advocate. Most of all, our focus on vehicle safety defects is like a laser beam. Also, our attorneys have physically gone to the accident scenes for at least ten years. So we have seen the aftermath of devastating defective car door fact patterns. So those accidents brought about by a sideswipe or head-on collision to the side of a car are what we understand best.
When do Parts and Designs fail?
Consumers expect their seatbelts to work during a rollover roof crush, and they expect their door latch mechanism to open when they want to escape a car accident a collision. When designs were poor or car parts fail, this is called an "auto defect." When there is an auto defect, and car accidents occur or are made worse, the victims can bring a personal injury lawsuit against the car manufacturers and anyone else comparatively negligent for causing the event.
Typically this is done by hiring a personal injury attorney who first will try and settle with an insurance company, if any, or the auto manufacturers themselves. If the case cannot fairly settle, a trial lawyer will pay the filing fees, submit the complaint for damages and other papers, and start litigating. Here are some examples of auto defect cases that could lead to serious injury or wrongful death in Los Angeles, CA.
Examples of Scenarios Involving Door Latch Emergencies:
Scenes causing death or injury from a broken or lousy latch include doors swinging ajar during an impact. Also, failed locks are famous for ejecting the vehicle's occupants. Of course, doors jamming closed require the jaws of life to open them. Sometimes the latch itself is poorly made, which contributes to doors jamming in even minor collisions. For example, being killed by a vehicle fire is a risk that gets significantly increased in either of the above scenarios.
A fatality is twenty-three (23 times) times greater if a vehicle passenger or driver is thrown out of a moving or crashed vehicle. [1. NHTSA ]. Auto industry conglomerates are commanded by law to manufacture safe doors and door latches. The definition of safe is being capable of operating after "up to" certain amounts of force. So safe means it can withstand impact strains and other events. But the law does not set forth that crash test dummies get used to mimic real-life scenarios. So it is hard to assess the dynamism involved in many cases. So we consumers have to take the builder's word for it.
But our law firm is ready to tell the automakers that federal standards are a floor, not a ceiling. Because of this, injury attorneys remind them they should have taken reasonable safety steps. Also, these should have gotten done during testing. Hence, people may have remained unharmed. Most of all, it may just be that a fault or defective door latch is responsible for your injuries.
What About "Remote Rod" Defects?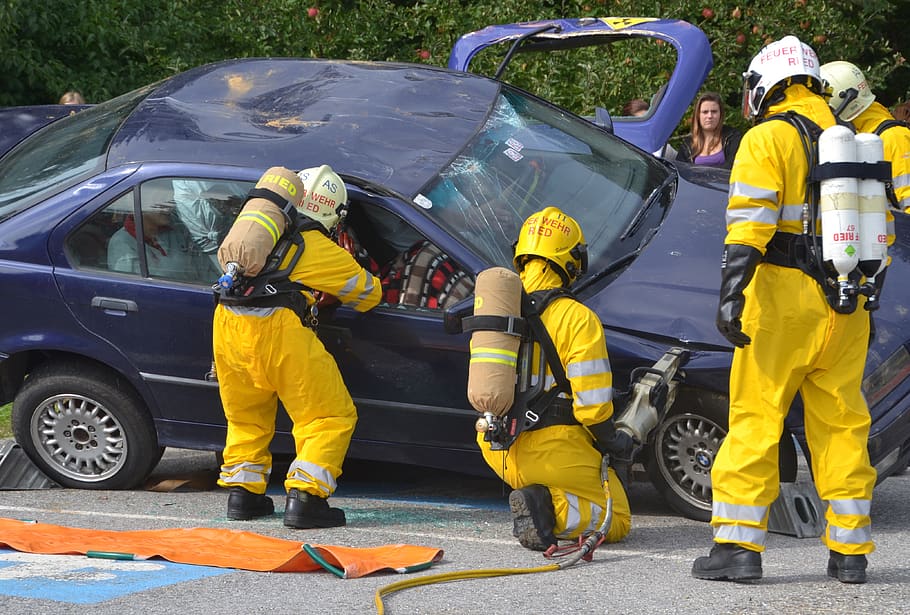 Other issues that can arise in a product like this involve the "remote rod." So what's that? A remote rod is a device that connects the car's door latch and handles of your car's door. So these remote rods historically have failed, broken, or twisted during a physical impact on a motorist's vehicle. Most of all, a dangerous vehicle strike can pop the door open when you least expect it!
But the scariest of wrecks revolve around tension-type rods. Mainly, these are more common in older vehicles. Additionally, responsible manufacturers recall and replace these with the more modern compression-type linkages., which are much safer for travelers. Furthermore, the opening and hatch structure is just as important.
But this is because the car's metal skin provides some basic armor to shield the remote rod. So a barrier encases the rod to prevent it from bending as quickly as it would without a wall. And elegant cars are usually equipped with doors that contain multiple retention points. So if those rods fail, the Jaws of Life will almost always be required to extricate the vehicle's occupants after a crash.
Hiring the Right Vehicle Door Latch Defects Lawyer In Los Angeles
Your motor vehicle door is essential to preventing death or permanent disability. Hence, it is a vital piece of safety equipment. So call us if a poorly designed or manufactured automobile door worsened or caused your suffering. In other words, we are primed and equipped with the knowledge, training, and skill in these high-stakes cases. Also, we have human experts and intellectual mechanics to handle your product defect case against large companies like General Motors, Ford, Chrysler, and other vehicle manufacturers after a vehicle accident. With our legal representation, our multi-million dollar lead trial lawyer can pursue financial damage for your medical expenses, lost wages, pain and suffering damages and even punitive damages in extraordinary cases.
For over a decade, the auto defect lawyers at our Southern California law office have helped consumers and victims with severe injuries throughout the world. Whether as pro hac vice or as lead counsel, we are ready, willing, and able to strike while the iron is hot for all matters involving defective car door latches and auto defects in Los Angeles, CA.
Schedule a Free Case Evaluation With a Defective Car Door Latch Lawyer in Los Angeles Today!
We solve your legal problems in civil injury cases caused by bad car door latches near you in all of West Los Angeles. And we want to hear from you. Do you want to be healed and happy after being given the run around by car manufacturers, insurance companies, and car dealerships?
Auto defect cases require forming an attorney-client relationship with a professional injury attorney. Why not let us build the value of your injury case? It might be a perfect idea to call us now for a free legal consultation at (213) 596-9642. You can also enter your email address into our convenient online contact us form today. Let's learn about your potential defective car door case and solve your problems with superior solutions now.
Michael Ehline is an inactive U.S. Marine and world-famous legal historian. Michael helped draft the Cruise Ship Safety Act and has won some of U.S. history's largest motorcycle accident settlements. Together with his legal team, Michael and the Ehline Law Firm collect damages on behalf of clients.
We pride ourselves on being available to answer your most pressing and difficult questions 24/7. We are proud sponsors of the Paul Ehline Memorial Motorcycle Ride and a Service Disabled Veteran Operated Business. (SDVOB.) We are ready to fight.