[Content Updated 04/14/2021] Did you suffer severe injuries or lose your loved one to a wrongful death caused by a solo vehicle motorcycle collision in Los Angeles? A two-wheeled single-vehicle collision (aka solo car crash) is a smash-up involving a sole bicycle, motorcycle, Segway, or another dual-wheeled vehicle. It remains different than a regular crash with an automobile because no other car makes contact with the rider or bike before the spill.
In this piece, we will discuss the many ways people can get paid for a crash like this, and then our lawyers will talk about who is at fault and why you will need to hire a lawyer regardless.
Contents:
Can Ehline's Superior Motorcycle Lawyers Get Me Money For My Two-Wheeled Vehicle Accident?
Maybe. If you have suffered a bicycle or motorcycle accident without another vehicle involved, the chances are most attorneys won't touch your case with a ten-foot pole. However, a few lawyers more experienced and aggressive California lawyers may be interested. What most novice injury attorneys fail to grasp is how to recover damages for two-wheeled single-vehicle collisions. Of course, these are not easy cases for a lawyer to prove. But when a motorcycle rider needs a friend, the highly experienced accident lawyers at Ehlne Law stand ready to assist them.
Two-Wheeled Single-vehicle collisions can happen from:
Grooved or gauged pavement.
Deviations in the roadways, such as a shoulder, construction zone pavement that is temporary.
Loose Gravel that gets kicked up.
An oil slick.
A poorly designed roadway; or,
Substantially changed conditions in the street, to name just a few.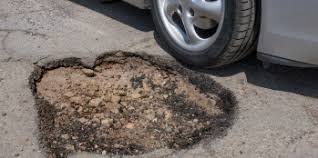 If, for example, your bicycle or motorcycle runs over a pothole as you are traversing down the highway at even a low to moderate speed, you could very quickly lose control. So you could be killed or seriously injured.
Step 1 – Identify the Injury Causing Defect.
The first step is to identify the defect causing the injury in the roadway. Sometimes getting down to the bottom of this requires an expert, like a lawyer.
Safety Gear And Motorcycle Riding Rules
Next, if an injured victim was not wearing proper safety equipment or abiding by the road rules, this presents a pure comparative negligence issue. Assuming you have identified the roadway defect, you may need to retain an expert witness to testify, including a biomechanist, an engineer, and even a life care planner. Expert witnesses will be required to help your lawyers prove liability, causation, and reasonableness of your medical and other accident-related expenses. Cases like this remain relatively expensive to litigate due to expert witness costs and fees.
You will need a client who can testify about the speed wobbles, loss of traction, and the accident's mechanics in general. You will need to locate public records via public records requests. Also, you must conduct all pre-litigation discovery before you put defendants on notice. So you must make sure and gather photos and witness statements. California Government Code Section 6250 explains how to make a public records request. You can use the Sunshine Act to order the SWITRS and TASA reports from the CHP as well as California State, County, or local agencies. If a federal agency holds some fault, you may need to file a "FOIA" (Freedom of Information Act) request for unavailable information.
Who Can I Sue For Causing My Single Vehicle Motorcycle Collision?
You will have a plethora of potential defendants to sue if you started gathering evidence right away. You could go after Cal Trans or sue the city, State, or municipal agencies responsible for the defective roadways. Sometimes a general contractor may hold some fault, or even the motorcycle manufacturer or repair shop performing faulty mechanical work.
What Are Some Steps You Must Take To Sue Someone For Your Single Two Wheeled Vehicle Accident?
Determine who owned or controlled the injury-causing roadway;
Identify the actual defect itself;
If more than one defect, isolate each one and see if it was all defects combined that caused the injury-producing event;
Isolate who is responsible for creating the event or combination of circumstances;
Make sure you have hired experts with knowledge of motorcycle and bicycle accidents in general.
Could My Roadway Defect Case Involve A Premises Liability Component?
Maybe. Assuming you were riding through a construction zone, and a maintenance issue or unmarked road obstruction like a barricade, ditch, or sinkhole existed. Your bike crashed, and the people in charge were not working for a government entity. What do you do now? You could potentially sue the wrongdoer for premises liability under ordinary negligence principles. But it would help if you spoke to an experienced motorcycle lawyer to understand your options, including the chances of a case successfully.
Design Immunity Pitfalls For Motorcyclists Suing For Their Solo Vehicle Motorcycle Crash
When you sue a government entity, they will throw up a design immunity defense to get your Two-wheeled single-vehicle collisions involving motorcycles or bicycles thrown out of court.
The elements are:
A causal relationship between the plan and the accident;
Discretionary approval of the plan before construction; and,
Substantial evidence supporting the reasonableness of the design (Cal. Gov. Code Sec. 830.6 et seq.). But, design immunity won't immune people from decisions not made by design engineers and design plan approvers. (See, e.g., Cameron v. the State of California (1972) 7 Cal. 3d 318, 326.).
In a nutshell, you (plaintiff) must establish that the government entity contemplated the specific injury-causing conditions as part of their original overall design engineering at plan approval. And this brings us back to the combination of factors issue discussed previously.
Defeating the At-Fault Party's Motorcycle Accident Defenses?
If a combination of factors existed causing your accident and not contemplated initially, you could defeat the design immunity defense. Beyond that, the public entity must also prove an "actual informed exercise of discretion" in acting or failing to act. (Levin v. State of California (1983) 146 Cal. App.3d 410, 418.).
These design immunity defeating arguments are among many others our superior California personal injury attorneys possess. Because some other party like a government agency or private business may also bear a portion of fault, you should speak to a severe injury lawyer before you take steps to recover damages for your two-wheeled motorcycle single-vehicle collision. We also help with bicycle accidents where only the bicycle or motorcycle crashes on its own.
Substantially Changed Conditions, Sovereign Immunity, And Single Vehicle Motorcycle Collisions
Design immunity can become extinguished as the government agency's defense if a "substantially changed condition" took place that altered the roadway from its intended design. (Cornette v. Dept. of Transportation (2001) 26 Cal.4th 63.) If your attorney can produce this evidence, he can shift the burden to the public entity and hold them accountable for injuring you. Keep in mind you need to show the government defendant had actual or constructive notice of the changed condition before the injury. Two-wheeled single-vehicle collisions are brutal to litigate.
If you are not faint of heart and have a great bank-rolled attorney, you are still not out of the woods. It would help if you documented your severe injuries and sought treatment for those injuries, including follow-up physical therapy. Only then can you realize the benefits of suing and whether it will outweigh the risks.
As you can see, the issues presented for clarification in solo vehicle claims cases present a minefield of potential pitfalls for untrained or untested amateurs. The best lawyers will still find many nuances and details involved in determining causation. (who caused what). Plus, the government has created strict guidelines when negligence victims want to sue the government or its agents in a civil court under the Tort Claims Act.
Don't Blow The Statute Of Limitations For Your Motorcycle Accident Lawsuit
You will also have a shortened time statute to sue, or courts could bar you and your surviving family from seeking monetary recompense. This type of personal injury lawsuit is no walk in the park, even for the most talented, respected legal experts like us. Here, your bike was not struck by another car in your rear tire, so this is not a fender bender case involving clear legal liability. And if you need a wrongful death attorney, your grief will disable you from the realities you now face. We will hold your hand to ensure you preserve your lawsuit rights against all potential parties responsible for causing your pain, suffering, and financial losses. If you fail to act quickly by calling us right away after suffering your injury, you may give up your rights to money damages compensation under California negligence law forever.
Get Your Free Case Review From A California Motorcycle Lawyer Today
Ehline Law Firm has offered its clients experience, compassion, knowledge, skill, and above all, loyalty since 2005. Many of these events take place in major cities like Los Angeles, California. Our loyal, trustworthy, dedicated attorneys are members of the California State Bar. Our charismatic, compassionate, and caring legal team has advanced legal training. We are all first-round picks. We have recovered millions for our past clients and want to hit a home run for you as well. Motorcycle accident victims and their loved ones can call us for a free no-obligation legal consultation today by dialing (213) 596-9642.
Motorcycle accident victims should feel free to browse the site and review our client testimonials. You mustn't forget we offer a free consultation and have a NO RECOVERY, NO FEE PROMISE policy. When you and your loved ones seek the best local lawyers, we are the single-vehicle motorcycle accident attorneys soaring above the rest. Ehline Law Firm Law will "make it happen" for you too! For even faster service, you can fill out our convenient, online contact form for personal injury law help nearby today.
Our California personal injury attorneys maintain multiple convenient meeting locations in Torrance, Long Beach, Downtown Los Angeles near Koreatown, Redondo Beach, Manhattan Beach, and even Carlsbad, CA. We are local to you.