GrubHub Mishap Lawyers Aiding Those Harmed By Internet Food Delivery Services.
Delivered food is all the rage now, especially since the start of the pandemic. And with more Americans than ever before ordering their food online, the risk of injury from car accidents and even piping hot, spilling liquids and foods increases as well. High profile cases of delivery vehicle accidents underscore the risk of services such as GrubHub and Uber Eats. They also run the risk of the general public unable to act quickly after a serious accident.
Whe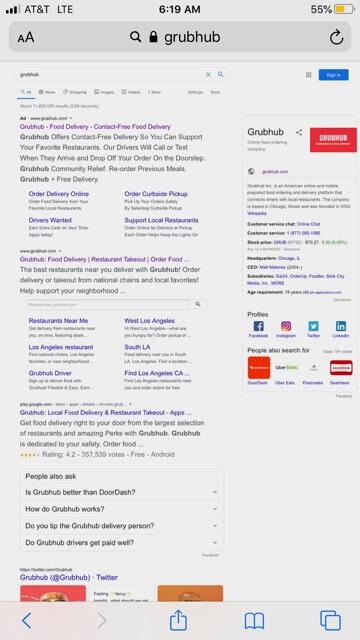 n you think about it, the last thing you think about is hiring a Los Angeles car accident attorney near you when you think of Grubhub. But in reality, the Coronavirus culture has catapulted home delivery traffic on our roads in a major way. Like Uber Eats, Grubhub has become part of this traffic jam. 
What Is Grubhub?
Founded in 2004, Grubhub is part of the new wave of delivery services spurred on by the livery services Lyft and Uber. Grubhub Inc. is a United States-based corporation located in Chicago, Illinois. If offers online and mobile phone apps and websites that allow remote customers to order hot food and liquids using the Grubhub delivery platform. Apparently Grubhub forms partnerships with various restaurants and eateries which allows remotely located customers to connect diners with their favorite local eating places. Next, these clients can have food delivered by a Grubhub driver to the location of their choosing.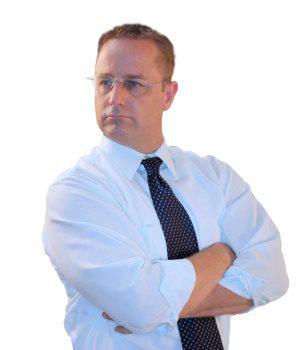 Below we discuss some of the key facets of Grubhub delivery accidents, and what to do in the aftermath of such incidents. Michael Ehline is the lead attorney of the Ehline Law Firm Personal Injury Attorneys APLC based out of Los Angeles. His Southern California team leads the local legal field in dealing with restaurants, hot food, distracted eating, and vehicle delivery accident cases. Our decades of experience are second to none– leading to hundreds of clients recovering millions of dollars. We don't stop until our clients are whole again. It's our promise to anyone that we work with.
We offer a full-court service, individualized for each of our clients. A combination of our size and expertise allows this to happen. As a boutique law firm, we tailor our response based on the needs of the client and the circumstances of the incident. The more help the client will need, now and in the future, the more we act in their interest.
That is why we follow the motto of our lead attorney, Michael Ehline. We leave no man or woman behind. Ehline learned this during his service in the United States Marine Corps. And he never forgot it. He writes a legal blog here about legal issues and recent news items. For more info, call the number below or email us at losangeles@ehlinelaw.com.
What Types Of Accidents Are Common To GrubHub Accidents?
Of course, car and truck accidents are the most common type of accident involved in these types of delivery services. While many online delivery companies may make sure that the driver has a license, that is often not enough. There is a reason why the state of California requires a Livery license for so many types of delivery driving. Navigating a large city, especially in an area you've never been to, is not easy.
We find the following common causes of accidents:
Operating in areas the driver has never driven in before.
Distracted driving. This often includes the use of the app or a maps app while driving, taking eyes, and attention off the road.
Lack of experience. There may be a driver who has experience behind the wheel. But not as a delivery driver, especially in a city.
As a result, common types of injuries are often similar to those in other car accidents. However, due to the dense nature of LA and surrounding areas, this also means a higher risk of a car or pedestrian accident.
What Types Of Injuries Are Common To GrubHub Accidents?
Most of all, Grubhub is known for causing accidents that lead to automobile collision-related injuries. However, their drivers and end customers are often burned by hot liquids or scalding food. Below are the more common injuries we help people with their Grubhub related accident claims.
Regardless of the type of accident, we often see the following results:
What About Requirements For GrubHub Drivers?
Yes, there are some requirements for GrubHub drivers. Thank goodness. However, as we've seen from previous GrubHub delivery accidents, they are simply not enough. The company is just fine with pumping out as many green drivers as possible, whether or not they had a previous delivery experience.
This creates a whole host of issues, both for GrubHub and the general public. So many novice drivers operating in new areas under strict time controls are a recipe for disaster. When we take a look at the company's requirements to become a driver, we notice that they are not strict at all.
Straight from their website:
"You only need a few things to get started: Car (or bike in select areas) Valid driver's license and auto insurance for drivers Valid state I.D. or driver's license for bike riders Smartphone (iPhone with iOS 11 or later or Android with 5.0 or later) All drivers must also be at least 19 years of age, but no previous delivery experience is required!"
As you can tell, none of these requirements meet the strict terms we should come to expect from a delivery service.
What To Do After A GrubHub Accident?
What should you do after being injured by a GrubHub delivery driver? Many of the steps are similar to those in the aftermath of any other type of car accident. First, you should make sure that everyone is okay. And if needed, travel to the hospital for further treatment. Normally, we recommend this no matter how you feel at the time. You don't know if there is a severe injury happening without knowing about it.
Furthermore, we understand one of the key flaws of the GrubHub model. Among the many issues is the fact that GrubHub's decentralized model attempts to push the risk onto the driver and the public.
The corporation is able to do this by not taking responsibility for the accidents of the driver. The company does not have a separate policy for its drivers. They require the drivers to carry it themselves, attempting to dodge legal responsibility. We've seen actions like this from other large companies before. It is a simple attempt to get out of the basic requirements of running a livery-type company.
That is why the legal expertise of Ehline Law is needed.
Schedule a Free Legal Consultation With a GrubHub  Accident Lawyer in Los Angeles
If you or a loved one was injured in this type of accident, we are here to help. In fact, our team stands ready to assist, no matter what the issue regarding a GrubHub delivery accident injury. Contact our team today to set up a free, no-pressure consultation at (213) 596-9642.
Ehline Law also services Long Beach, Torrance, Redondo Beach, Hermosa Beach, West Los Angeles, and other major Southern California cities.
Works Cited: