Hot Liquid Injury Lawyers
It's more common than you may think. Scalding of your skin can lead to some severe medical complications. Going out to a restaurant should be an easygoing night on the town. Or– perhaps it was before the Coronavirus. Many California restaurants are in a weird grey area due to the
COVID restrictions
. And for us lucky few that can dine in, the last thing we want to worry about is a severe burn injury. Right now, there is enough to worry about with a deadly virus flying around.
First of all, the more significant urban areas like Los Angeles, Riverside, and San Bernardino County, just by the greater residents' volume, means more commotion can lead to a burn injury at a restaurant. Some of these eateries are bigger with larger kitchens, and more employees cook and servers are traversing the area. Sadly, these areas also have a more significant number of lawyers for injuries. And many of them are "mills" not interested in helping you maximize the value of your burn injury case. In other words, they have a large staff and need to settle claims for whatever they can to "bring in the money."
Because of this, we wrote about some of the key concerns relating to restaurant burns from two perspectives.
Burn injuries to patrons
Burn injuries to employees
An unnecessary burn to your skin from scalding hot food, liquids, or surfaces could have an enormous impact on your life and that of your family. For example, Korean restaurants are famous for their flaming hot tables for diners wanting to traditional stir fry raw meats. More common chains and venues like Carl's Junior, McDonald's, and Winchell's Donuts are famous for hot liquid burn injuries such as those occurring to the groin area after a loose or unsecured lid split coffee in your lap.
In a split second, a dine-in eater could be afflicted with a scary penis or vaginal burn injury requiring immediate medical attention and resulting in nerve damage, as well as disfigurement. And dining facilities or sport's bars like BJs Restaurants often serve scalding hot deserts like flambes, or chocolate brownie cake, etc., with equally hot plates. Sure, some people laugh and claim the buyer should beware. And sometimes, they are right that the victim should have been more careful. But other times, it's not so cut and dry. For example, what if the food server was negligent in failing to warn the customer? Or what if a store employee burned him or herself and was at fault?
What About Recovery Of Money For Injured Employees?
In that case, regardless of fault, the California Labor Code says you can still recover even though you were negligent. In other words, you can make a burn injury worker's compensation claim. Our legal team will help employees and patrons recover money for their medical bills and pain, suffering, and emotional distress from their severe restaurant burns.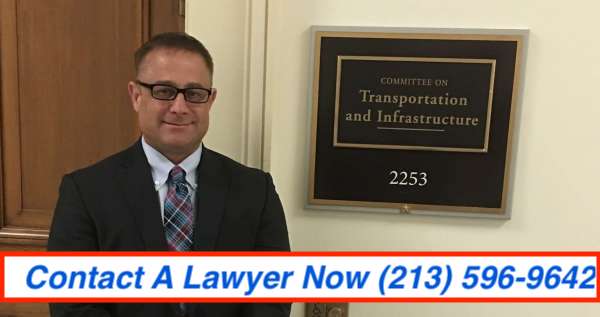 When people hire us, we help them sort through their problems. We can help with any first, third, or second-degree burn injury. As we mentioned above, if you are out at a restaurant, you should relax and enjoy yourself. Due to several factors, patrons face burning or scalding injuries during their time at a restaurant. Also, several restaurant employees may be injured due to circumstances out of their control.
This may include cooking in the kitchen or serving food to customers. Regardless of the cause, we look to minimize the number of burn injuries in restaurants and help those who suffered from them. Below we discuss some of the common grounds and effects of restaurant burns and how t best approach the subject. We use our decades of legal experience to look at this through the eyes of experts seeking restitution for a wronged party. We don't mess around– we want only the best for our clients and stop at nothing for them.
Why Hire Us For Your Food Service Related Hot Liquid Burn Injury?
Michael Ehline is the lead attorney of the famed Ehline Law Firm Personal Injury Attorneys, APLC. He and his team specialize in several premises and personal injury areas– including in restaurants. We have decades of experience in the field and offer a personalized, boutique experience for our clients. We have fought and won hundreds of similar cases over the years. This resulted in many satisfied clients– each able to start putting their life back together. This is what we aim for each of our clients. And we will not stop until we've recovered for you. I get this issue from both angles.
After all, I love to eat out with my family as much as any father. My background in several blue-collar jobs also means that I'm not just looking at this from a stuffed suit perspective. I want to have a safe, enjoyable meal, just the same as you do. And I know what it's like to be run around at a job regularly, especially if the owner or manager is not following proper safety protocols. I want to fight for you no matter what side of the customer table you sit at.
I've learned a lot during my time in the legal field. I selectively put together our legal team to create a network of interlocking strengths. One of our strongest is dealing with business and premises liability law. We get that there is a certain risk in preparing food. However, we also understand the obligations restaurants must follow for their employees, customers, and the state. That is why we put together this article to explain better some of the finer points regarding restaurant burn injuries.
What Are Some Causes And Effects of Restaurant Burns?
Of course, as we researched the subject, it's evident that not every burn case is the same. Dropped hot items are just one of many ways to get burned. And not every restaurant is run the same, either. Dealing with similar past cases gives us the right perspective to fight for our clients. Let's take a look at some exciting ways you can suffer a disfiguring burn at a dining facility or mess hall.

First of all, liquids with a temperature of 140 degrees Fahrenheit may take a little less than 5 seconds to scald exposed human skin. Moreover, many places like Starbucks Coffee houses will serve hot coffee or tea beverages at between 160 to 180 degrees Fahrenheit for various reasons. In mere seconds, a small child or grown adult can be permanently disfigured with hellish pain symptoms.
While a burn is a significant injury to a person of any age, children and older adults tend to be particularly vulnerable. But doctors will tell a smaller child will usually receive more significant burn complications due to their smaller overall body mass. Also, children almost always have thin skin when compared to a grown-up. Facial burns, including burns to the eyes, can also cause significant complications, including partial or full blindness. Scarring is along the face, chest, pelvic area, and legs are very common following this type of incident. Moreover, they can require major reconstructive surgery, such as skin grafts.
Some of the common causes of restaurant burns or scalding incidents include:
Burns at the table. Sometimes these are relatively straightforward. A waiter or waitress slips, trips, and falls, spilling some hot soup, hot apple cider, or hot chocolate all over your table. And this can even happen as you are bumped into by a waiter with hot apple cobbler or other items on a server tray coming back from the public restroom, for example. Perhaps soup or coffee. A piece of a crumpled floor mat or a spilled drink on the ground is all it takes. The server brings out a hot plate or a cast iron pan straight from the oven in other cases. One wrong move or a lack of a warning later– and there are third-degree burns. As noted above, there are situations where alcoholic drinks are set aflame. For example, Great Maple Restaurant in Newport Beach serves a tasty flaming hot drink, or at least they used to. In the Korean food sizzling grill platter example above, there is a gas flame at your table. Children, in particular, remain at risk for being burned by these hot ovens. And children are notorious for grabbing table clothes off of tables. What if there is some hot saki on that table? It could end up scalding your lap.
Spills outside of the restaurant. Presently, this remains more common now with the restrictions of the Coronavirus. More than ever, fast food chains are serving it up at the drive-thru. Perhaps a waiter or a server hands over something for delivery– probably at home or through a drive-through. Slippery fingers lead to something hot scalding someone.
Errors in the kitchen. This usually affects the eatery's employees. Perhaps there is an oven kept on or a dish that was left out hot. In other cases, there is not proper safety apparatus in or around a stove or oven. Moreover, this leads to exposure to heat or flame, leading to the burn.
Chemical burns. This one is less common but still happens. On some occasions, chemicals are left exposed– leading to severe chemical burns. Of particular interest, this may have to do with cleaning supplies improperly stored or spilled on a person, likely an employee.
Regardless of the cause, that is what Ehline Law is here for, as you will see below. To recap, food services related to hot liquid burns are scary. Moreover, these terrible afflictions almost always require prompt medical care and even skin grafts and expensive pain medicine that is addictive. First Aid and burn injury stabilization remain key during this painful and hectic period. Hopefully, until an ambulance arrives at the eating facility, all you can do is cover the wounded area with sterile cloth or gauze from the diners' First Aid Kit. Here are some tips on how to treat a burn injury for novices, if you are interested.
Best To Leave It To A Doctor?
Of course, this is not meant to be medical advice. But a sententious parboil is always better off left to doctors and nurses for diagnosis, prognosis, and therapeutics. However, sometimes a medical professional is unavailable immediately after the burn takes place. So all you can do is calm the victim and provide basic triage until the Emergency Medical Technicians (EMT) arrive at the accident scene.
So if facts present themselves that scorched skin was caused by the negligence of a store owner or employee, you may have a premises liability case or a case resting in ordinary negligence. For example, what if you are an Uber Eats driver? So what happens when the restaurant hands you a cup of hot coffee with a semi-attached lid, and you're burned as it spills all over your hand and arm. You may be able to bring a third party case against the dining establishment, as well as an employment law claim against Uber, or Lyft, for example.
What Are Important Reasons To Consult A Greasy Spoon Burn Lawyer?
Most of all, consulting with a Los Angeles, California attorney like Mike Ehline will go a long way to assisting you in understanding your restaurant burn injury rights, duties, and obligations. Whether it's a five-star restaurant or a greasy spoon, we will have your back through the entire claims process. Because Michael and his staff are seasoned lawyers, paralegals, law clerks, and legal secretaries, we have the strength, size, and gravitas to win your case and instill confidence. Ehline Law Firm Personal Injury Attorneys, APLC is more than familiar with what to do from a medical and legal perspective.
Getting Down To Brass Tacks
Once retained, we will immediately get down to brass tacks. Right away, we will begin investigating your claims. Our overall goal is establishing legal liability against your employer or another negligent person eating at a hashery, or buying hot coffee there, for example. Besides making you feel respected and listened to, our first goal is assuring you of success in getting you money for payment of your medical expenses and lost past present, and future wages. Often, if you have become disabled, special damages will include money for future medical care and treatment, which includes surgical procedures, therapy, and even psychological care.
As noted, this is the unique or economic damages portion of your burn injury insurance claim. Our next ambition is to retrieve a significant amount of compensation for discomfort, physical pain, emotional distress, ugly scars, and malformations. And these are all so important to you. But you can only sue a person one time for the same injury in most cases. Because of this, before signing a general release or taking a verdict, you need a lawyer of perfection.
It would be best if you had a legal counselor who will go the extra mile to deep dive into the facts of your case. When this happens, the investigators can get a better look at the case. Moreover, these legal beagles may even discover evidence that may lead to other exculpatory or helpful evidence. Of particular note, this recovered evidence could include smoking gun video surveillance tapes of the accident. And it can consist of witnesses that can give statements as to how the accident took place, establishing legal fault.
Moreover, the legal fault is an integral part of your burn injury case. If we cannot show the defendant was at fault, you cannot win. Of course, employment claims remain excepted from this proof of fault requirement.
Why Hire The Ehline Law Firm For Restaurant Burn Injury Case?
A great lawyer can make all the difference when it comes to you shouldering the financial burden. The best lawyers in Los Angeles are standing by to assist you in forcing those legally liable to pay their fair share of your burnt injury claims.
Simply put, we are hoping that our extensive record of success will speak for itself. We have helped hundreds of clients over the years and offer you our full effort. We work on a contingency— meaning that we won't ask you for a cent unless we recover for you. And in some cases, we can even pay for your medical expenses upfront.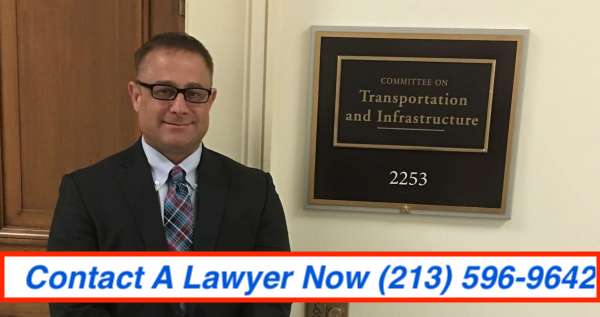 Schedule a Free Case Review With a Hot Surface Burn Injury Lawyer In Los Angeles
We work with the best legal and medical minds to determine the amount of money needed to heal your physical wounds. As well as the long term cost of the trauma from the incident, we even help recoup the lost pay you suffered due to the injury. For more info, contact us at the number below or email us at losangeles@ehlinelaw.com. Our team is here for you 24 / 7 and offer a free, no-pressure consultation in person or safely over the phone or zoom. Feel free to fill out our contact form for quick service here.
Ehline Law offers free consultations for any restaurant burn injury claim in Norcal, SoCal, and the Inland Empire, including the Counties of San Bernadino, Riverside, San Diego, or anywhere else Inland Empire. Please call our around the clock injury helpline at 213-596-9642.
Works Cited: