But alas, there are many other types of liquids that burn. Also, there are vaporous substances concerned with atom and molecule changes that can Los Angeles burn injury.  These changes can hurt the human skin, internal organs, and tissues like lungs and the eyes.
If you've become the victim of chemical burns due to no fault of your own, you should contact our Los Angeles burn injury attorneys as you might be eligible for compensation. Our superior law firm has dedicated itself to assisting local seriously hurt residents and workers around L.A. County, as well as Northern and Central California. These are people who have gotten burned by chemicals.
Hence, we have a proven case record of success in winning people just like you, large sums of money to survive. And we have established this to our thousands of satisfied clients with over $100 Million in hard-won verdicts and settlements.
Noteworthy here is that many of our clients didn't even think they had a case. But then one of our dynamic, attentive Los Angeles burn injury lawyers took the time to listen. But these newly disabled and scarred people (burn victims) would have never even reached out to us until they took some time to research our superior results after suffering a Los Angeles burn injury.
Our excellent 5-Star Client ratings across Google, Yelp!, and other attorney rating sites Superlawyers and even Newsweek Magazine make it crystal clear. Ehline Law is recognized as the best chemical burn accident lawyer in Los Angeles for a reason. And you can read more about our awards and accolades by clicking here.
Speak to established; champion burn injury attorney. Call now at (213) 596-9642. Or read more about what our most experienced, well-heeled injury attorney near you has to say before you make up your mind what to do next.
---
What Is the Genesis Of A Chemical Burn Injury?
Chemicals cause burns in many ways. For example, space heaters can spark off common household cleaners into a flash fire. Let's look at the genesis of these burns.
Chemical burns occur when the skin comes in contact with substances that are alkaloids or acids.
Burn injuries that occur are dependent on the strength and length of time skin gets exposed.
The injury will continue until the skin exposed to the chemicals gets washed, and even then, sometimes it will still eat away your skin.
So could mean that the alkaloids or acids will continue eating your skin and tissue unless you understand burn injury treatment. When this kind of burn injury occurs, it is crucial to remove clothing and jewelry where the affected area is.
Often you may still have alkaloids on your skin! So this can cause the wounds to continue, even after getting washed from the skin in some cases.
For example, you may want to use a fire blanket or something to smother your skin instead of using a washing compound. Did you suffer a Los Angeles burn injury from chemical exposure? You may be entitled to significant compensation.
---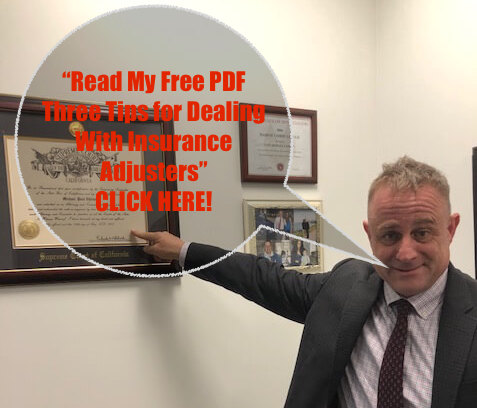 Where Do Chemical Burns Typically Occur And How?
Chemical burn injuries can occur in the home due to cleaners such as bleach, Drano™, paint thinner, and Liquid Plumr™. There are defective products used in the house that can also cause this type of burn; one of these was Johnson and Johnson cold packs™.
For example, these were used to reduce arthritis and other pain, such as sprains and strains. But those cold packs in some cases would leak, causing amphoteric burn injuries, including nerve damage, which was reported by consumers.
What About Chemical Burn Injuries At Work?
In the workplace, some industries use bituminous liquids.
These include:
Factories,
Construction trades,
Paving industry and other companies and contractors.
Some of these industries use acid-based chemicals that may contact your skin for a length of time.  But even in a short duration, these can synthesize and cause severe alchemical injuries to you. Also, in some cases, the actinic reaction can cause fatal injuries to the employee. We have a good understanding of burn injury law and can explain things more during our free consultation.
---
What Is The Safety Duty Of Employers?
Employers have the responsibility to provide safe working conditions. And when an employee suffers chemical burn injuries, they can become accountable. In most cases, the employee will collect Workman's Compensation (Read More.) However, there are often other parties including a negligent property owner who must held legally responsible in order for you to secure an award of adequate financial compensation.
What About Chemical Storage Tank Dangers?
We have seen these on the news with trains and wheel truck fires. Chemical storage tanks are an occupational, workplace and consumer problem that can cause serious burn injuries. And if this issue became known to management after reports these tanks ruptured and leaked, someone failed to do their job. And if these containers were full of a resin compound that, in a matter of months, would weaken the storage units, someone could die or end of in the hospital.
Some silos can become dangerous to humans within six months of chemical storage. So workers can risk the dangers of severe chemical injuries after the resin tanks rupture. These mishaps could be fatal to you or a loved one.
Also, injuries such as this can cause severe devastation to all areas of your body like your:
Eyes
Nose
Throat
Fingers
Forearms
Face.
Burns from chemicals can happen at home due to malfunctioning appliances, a defect in products, and more, however, it is the workplace that sees the most chemical burn injuries annually. In the United States, more than a million people suffer from burn injuries each year and chemical burns from work contribute to that figure.
Workers can easily avoid burns from chemicals and injury if they have proper safety equipment to work with but unfortunately, many corporations do not want to spend money on proper safety gear. This leaves employees more likely to experience burn injury, including minor first-degree burns to more serious third-degree burns. Some businesses do not even provide any proper training to their employees even after knowing the health hazards associated with working around chemicals and other toxic products that can cause burn injury.
Types of Workers Handling Chemicals
It is important to note that anyone handling chemicals can get serious burn injuries, however, those working in certain industries, such as a textile factory, are at a higher risk of thermal burns or severe burns as these workers deal with industry-strength chemicals daily.
Here is a list of some professionals that are at a higher risk of getting burns from chemicals:
Mechanics
Farmers
Painters
Chemical plant employees
Welders
Industrial workers
Miners
If you or a loved one has experienced burn injury at work, including minor first degree burns, thermal burns, second-degree burns, or even serious and deadly third-degree burns, you need expert burn injury attorneys from Ehline Law on your side.
Types of Chemicals Found at Workplaces
There are many workers who have a higher chance of receiving burns from chemicals when compared to the average worker. Training is imperative to prevent burn injury. Improper training or lack of safety gear will often result in catastrophic injuries, and those who suffer burn injuries can have their lives changed, forever.
Other Chemicals in a Workplace Causing Burn Injuries?

Let's look at the different types of chemicals you may find in a workplace:
Sulfuric acid: Found in many household items like drain cleaners, concentrated sulfuric acid can burn away the skin easily and is found in fertilizer, batteries, and explosives.
Hydrochloric acid: Another dangerous chemical is hydrochloric acid, which is in batteries, fireworks, and pool cleaners; but the construction industry uses it a lot for treating rocks and metals. It can cause serious injuries.
Sodium hydroxide: Found in explosive and petroleum products, sodium hydroxide is highly dangerous in its concentrated form, and burn injury occurs quickly.
Sodium hypochlorite: This type of chemical helps create bleach, ammonia, and other disinfectant products, and coming in contact with this can burn off your skin and damage deep tissues, especially when you are in contact with it day after day.
Different chemicals cause different types of burns. Acids, for instance, can usually be rinsed off quickly, meaning you can limit the severity of your burn injury if you move quickly. Bases, however, may linger on the skin and not wash off quickly, leading to more serious second-degree burns or third-degree burns.
Statistics – Chemical Burn Injury Victims in the United States
According to the US Bureau of Statistics, one in every 10,000 individuals at work get affected by chemical burns resulting in a median of three days recovery period before the worker heads back to the job. This figure does not include electrical burns, scald burns, or other types of burns; it is purely chemical burns.
A recent report from a Georgia hospital suggests that more than 16% of the burn patients that come in annually are due to burns from chemicals at workplaces. The report also suggests that these burns are common among young males since this group often works in professions that expose workers to chemical substances. Our very best Los Angeles burn injury attorney is here to assist burn victims in understanding their rights to receive financial compensation from at fault employers and others causing burn injuries.
How to Identify a Chemical Burn?
Some chemical bases are extremely potent and will burn through skin, muscles, and bones quickly while other chemicals deliver a slow burn. Many people don't even realize that their skin is burning before it is too late so here are some symptoms of chemical burns that you should look for:
Inflammation
Burning sensation
Pain
Blurred vision
Breathing difficulties
A janitor may not get burns from using strong cleaners every once in a while, for instance, but contact with it daily without proper gloves can slowly burn the skin and reach the deep tissues. If you're having breathing issues, burning sensations, or any other symptoms of a chemical burn, seek medical treatment immediately and then talk to a law firm that handles burn injury cases.
What Treatment Is Available for Chemical Burns?
Upon coming in contact with chemicals, victims must immediately seek medical attention. Before that, however, it is extremely important that they wash away the chemicals from the contact point.
Remove any clothing that came in contact with the chemicals to avoid any further burns, and keep the exposed area under cool running tap water to reduce the burning sensation and completely remove the chemicals that may still sit after the first wash. You may feel the urge to itch the burned skin but avoid doing that as it can rip the skin or spread any remaining chemicals.
Severe Cases
In severe cases, victims must head to the hospital immediately as the damage can increase over time if medical attention is not received. In such situations, medical staff are likely to administer pain medications and also intravenous solutions to normalize vital body signs like blood pressure and heart rate.
Severe burn injuries burn through the tissues resulting in deep scarring that may require skin graft surgery to improve the cosmetic disfigurement. In such cases, medical treatments may last for months or years, and victims must continue to follow up with visits to the doctor or hospital.
Can You File a Burn Injury Claim?
To file burn injury lawsuits against a negligent party or a company, the victim must prove that the party had a duty of care towards them. After that, the victim needs to have evidence that the party breached its duty of care. Once that is established, the victim must have evidence to show that the damages and injuries are a result of the breach. Finally, the victim needs to evaluate the value of claims for a burn injury case.
In many workplace incidents where there is a negligent employer, there are laws that protect you and ensure that you get the compensation you deserve from any burn injury claims you file. In more complicated cases, you need to prove the fault and pursue legal action with the help of burn injury lawyers.
Our chemical burn injury lawyers can help you establish and prove the breach of duty of care towards you and hold those responsible accountable for their actions so that no further incidents happen in the future.
Does Having the Top Chemical Burns Lawyer Impact the Results of Your Case?
It is important to remember that if you're going after your employer due to their negligence, your employer might have their legal team waiting for you, too. This is why you need to talk to an injury lawyer who is ready to help.
Having the best chemical burns lawyer representing you not only sends a message to the insurance companies but also the employer's legal team that you're not going to back down without a fight. This definitely opens room for negotiations and a settlement outside of the court.
If the parties do not agree, an experienced chemical burns lawyer will take the matter to trial court ensuring that justice is served and you get the compensation you deserve.
Burn Injury Compensation In A Nutshell (Video With Transcript)

See the Burn Injury Law Video from a lawyer with authority, peer and client trust.

Awards   Contact   Reviews   Wins!

Click to

open/close

 Hello I'm Michael Ehline of Ehline Law Firm Personal Injury Attorneys, APLC here today to discuss burn injuries. You know in the 1950s there were fewer than ten hospitals in the United States dedicated to burn injuries. Now there are many more. Our experienced burn injury attorneys could help you find an experienced medical professional to help you get the best care. Andwe can help you recover money damages for your serious burn injuries like water heater burns, acid and chlorine chemical burns, natural gas explosion burns, and other types of burns. Don't leave money damages on the table. Hire an experienced and aggressive attorney like me. I am an inactive U.S. Marine. And I will fight hard for you. Call me now at (213) 596-9642. Don't leave money damages on the table. At Ehline Law Firm we make it happen. You're not just a file with us. You're also our friend. [Music]
How Can Our Los Angeles Chemical Burns Injury Lawyers Help You?
Ehline Law is a leading personal injury law firm with a positive track record. Led by Michael Ehline, a former U.S. Marine trial lawyer, our firm boasts an excellent attorney-client relationship as part of its core values.
In addition to that, serving the citizens of this country and protecting their rights has been Michael's calling, leading him to establish Ehline Law after he was honorably discharged from the military.
Ehline Law has years of experience in winning cases and our lawyers have retrieved over $150 million in compensation
Our lawyers are not afraid to take matters to the trial court if it means protecting your rights and getting you the compensation you deserve
We can help you locate the best medical professionals to relieve physical pain and ensure your recovery is as smooth as possible while we deal with the insurance companies and the negligent parties
Our superior lawyers operate on a no win no fee basis. We don't get paid until we've won your case helping you from the burden of legal fees during such a crisis
Ehline Law has won several awards including Premier Personal Injury Attorneys, Best Trial Lawyers, and many more achievements in Southern California.
Contact Ehline Law and Get a Free Consultation from Top Chemical Burn Injury Lawyers in Los Angeles!
Contact us at (213) 596-9642 and get a free consultation where our lawyers will discuss your case and go over the legal options you may have.
You can even visit any of our law offices across California to talk to our Los Angeles chemical burn lawyers. If we take your case, we will will work on a contingency fee basis, which means no win, no fee.
Citations:
https://www.mayoclinic.org/first-aid/first-aid-chemical-burns/basics/art-20056667
https://www.webmd.com/first-aid/chemical-burns
https://www.usfosha.com/osha-articles/workplace-burn-prevention/