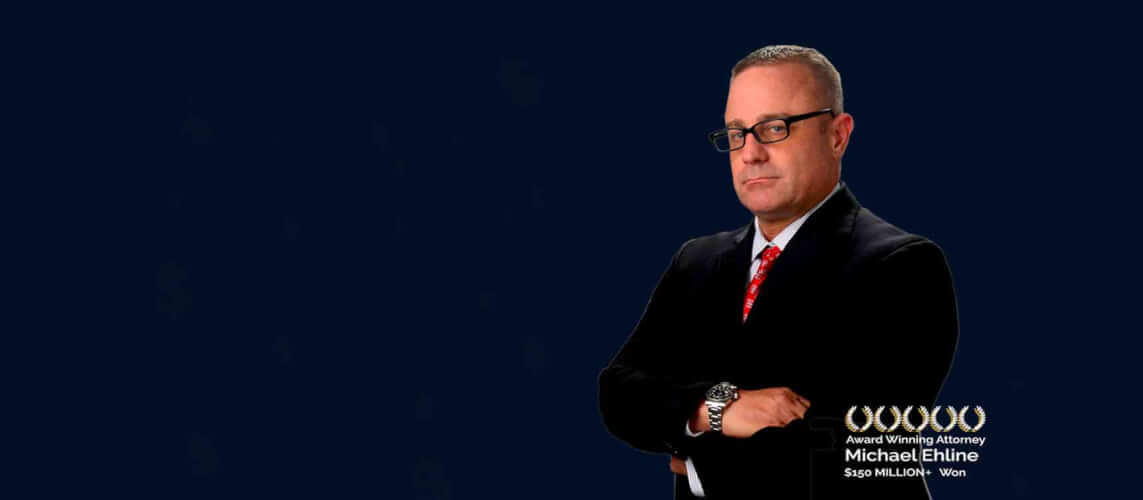 Over 115,000 acres were affected by the Bobcat inferno from September 6th, 2020, to December 16th, 2020. Among the largest fires in Los Angeles County history, the Federal Investigators examined evidence provided by SoCal Edison regarding their power transmission facility in the reported Cogswell Dam community area of Bobcat Fire ignition locations.
The facts show that SoCal Edison equipment experienced major problems five minutes earlier, sparking the Bobcat fire flames. Southern California Edison forwarded a letter to the California Public Utilities Commission (CPUC) suggesting the inferno was ignited after tree branches rubbed against an overhead conductor maintained by SoCal Edison. SoCal Edison announced it had assisted the U.S. Forest Service in investigating the Bobcat fire cause(s).
At the outset, this was no ordinary campfire. Authorities seek to determine faulty Socal Edison utility equipment's role in causing the massive Bobcat fire, injury, and associated economic losses. I am Los Angeles burn injury lawyer Michael Ehline. Below I will explain everything property and business owners must know about the utility company and their Southern California, Bobcat fire case.
Bobcat Fire Impact
The Bobcat Fire impacted locals for over three months, causing one of the largest fires in Los Angeles County history. After the Bobcat fire, wildfire victims and other plaintiffs needed help with their home insurance, as many insurers pulled the plug on specific zip codes.
They were unwilling to accommodate the reasonable expectations of the insured, who had already paid premiums sufficient to cover Bobcat fire claims from the smallest to the largest fires.
Wildfire Legal Center?
Our wildfire legal center monitors the forest service, SoCal Edison utility equipment, and power transmission facility. We understand that it is not just a campfire that ignites a fiery blaze on the property.
And we also understand the "good" insurance carrier will fight over the last penny to avoid paying, let alone reimburse you for out-of-pocket expenses. Our attorneys provide investigations and legal advice to property owners to help them recover more compensation for the latest Bobcat fire. If not, we will happily file a Bobcat Fire Lawsuit on your behalf.
We will expertly handle the fire claims investigation process. We have vast experience dealing with federal investigators and examining the evidence provided confidentially as part of the client-attorney relationship. Our job is to hold the parties responsible liable in court for causing livestock loss and damage to livelihoods caused by a calamity wildfire victims recently suffered.
Are You a Victim of a Wildfire in Los Angeles County?
Our legendary law firm represents plaintiffs. Our past results amount to over $150 million in common damage categories. Whatever upheaval caused your pain and struggle, Ehline Law and our Bobcat wildfire lawyers have been working with dedication on behalf of the victims of this violent Bobcat fire incident. Do you have questions about bringing a Bobcat Fire Lawsuit? We can help 24/7.
Ehline Law Takes the Attorney-Client Relationship Very Seriously
We help victims seek damages to receive much-needed and accurately calculated compensation. We can help with this significant issue to help clients sort out their destroyed home troubles for a better case outcome.
We can assist with inverse condemnation issues and negligent fire burn injury claims. If you've been affected by damages to trees, timber, underwood, depreciation to underinsured homes, or business losses damage from the Bobcat Fire, we can help. Do you live or work in Los Angeles County? Call (213) 596-9642. Our lawyers will review insurance policies and provide you with crucial legal advice today from Ehline Law. Most people realize their future results.
The Bobcat Fire Began in September 2020
During the 2020 California wildfire season, the Bobcat wildfire started on September 6th in the Central San Gabriel Mountains. The massive fire spread through the Angeles National Forest, resulting in local wildlife fire injury and death. But no one scrambled to fire a Bobcat Fire Lawsuit since the causes were in dispute.
Who, or What, Started the Bobcat Fire?
Was this a utility company-related wildfire? Many believe the Southern California Edison equipment created the wildfire after dry tree branches contacted their powerline conductor. The report mentioned a power interruption for a few minutes after the wildfire was initially discovered. This led many to believe that the company was responsible for the fire breakout due to negligence. To this day, finger-pointing by SoCal Edison and others has prevented payments to the fire victims.
Breathing and Quality of Life?
Residents in and around the area had to evacuate immediately, leaving their homes and belongings behind. The wildfire threatened 6,000 structures, injured six people, destroyed 27 homes, and damaged 28 residences and 83 other formats. The fire pollution from the wildfire affected residents in nearby areas leading to breathing problems and affecting their quality of life.
We have looked at recent California wildfires, including the Dixie fire. We've seen how law firms in Northern California arranged a Dixie Fire zoom meeting to talk to the wildfire victims and help them compensate.
Wildfires are a massive threat to the region, its people, and the wildlife around the most significant fires. Suppose you are a wildfire victim. In that case, you might have a compensation case to recover insurance money.
And there is still time to file claims so contact our California wildfire lawyer today without delay!
What Kind of Bobcat Fire Claims Can You File?
The amount of claims one can file depends on the severity of the situation. In the case of the Bobcat wildfire, there are damages that you can claim even if your insurance policy does not cover it.
Some of the most common types of damages that a Bobcat wildfire victim can claim are business losses, medical treatment, emotional trauma, loss of property, wrongful death, lost wages, personal injury, loss of vegetation (agricultural lands), loss of lives (poultry, livestock, and pets), and more.
Economic Damages Available to Bobcat Wildfire Victims
Economic damages could include repair of the victim's home, replacement of the contents in the house before the fire, costs to replace trees and vegetation on the property, business/office expenses if the businesses got affected by the wildfire, alternate living expenses, land emotional distress harm, and many other types of costs.
Even those looking to sell their property before the fire can claim repair costs and property valuation costs to help minimize devastating property damage due to the fire. Expert California Bobcat wildfire attorneys can help you determine your losses and file for claims with the insurer accordingly.
Legal, Court, and Attorney Fees
Statutory damages include all legal, court, and attorney fees; victims can claim these expenses from the defendants. This legislatively proscribed process provides an excellent way for victims to avoid paying out-of-pocket legal costs when seeking legal advice and pursuing legal action.
Should You Contact Your Insurance Company?
Many insurers have backed down from compensating the victims of a wildfire catastrophe or do not offer further claims in the region. This halt was caused because thousands of victims started to file claims with their insurers. However, insurance companies do not like processing claims as it bites into their profits resulting in claim denials.
Reasonable Expectations of the Victims?
Duty of care requires insurers to act in good faith and uphold their end of the bargain – provide compensation to the insured who have already paid premiums in advance. However, during other wildfire incidents, we saw how insurance companies breached that duty of care by denying claims without even looking at the details of the insured.
Although insurance companies have backed down from the claims after the wildfire, your insurance policy remains intact if purchased before the fire broke out. In such a case, you should contact your insurance company immediately without any delays.
This can further push back your compensations and even lead to denials if you don't approach insurers within the two-year claims period mentioned in the statute of limitations.
How Can You Help Our Law Firm Win Your Fire Claims?
You can contact your insurers and ask them for a copy of your insurance policy so that you can go through it and find out what kind of damages you can claim. You might even get compensation for alternate living arrangements within a specific dollar value, so getting a copy of your insurance policy should be your priority.
Make sure you bring down the insurance company to the site before you start to salvage anything. Take many pictures and videos, as this will help create a strong case against insurers refusing to compensate the insured for their loss.
Do You Get Compensation Even If You're Underinsured or Uninsured?
Insurance companies try to recover money from the negligent parties during these situations; from that amount, they can settle compensation for the victims. Although insurers like to keep a considerable chunk for themselves, your case and solid legal representation will determine what you get from the insurers.
Regardless of whether or not you're insured or underinsured, the insurance company must compensate the victims for their fair share. Insurers are already in negotiations with the negligent parties. In many situations, wildfire cases are an act of negligence by big corporations. We saw this occur in 2017 when Pacific Gas & Electric Company and its equipment were responsible for spreading the wildfire resulting in a $13.5 billion settlement to the victims.
How Can a Bobcat Fire Lawyer Help You with Your Wildfire Case?
The most challenging part of applying for claims is determining the claim's value before applying, as this will generally get a reaction from the insurance company. Asking for ridiculous amounts of claims without any solid evidence can lead to an instant dismissal of your claims. Although you can then appeal the decision, it will take a lot of time.
Our expert California Bobcat fire lawyers can help you determine the value of the claims as they have the right resources and experience. Our lawyers can bring in leading medical experts to assess the victims' medical damages while other experienced investigators assess further economic damages and poor air quality.
Having a lawyer on your side can also help expedite the claims process. Insurance companies like to delay claims and go back and forth with victims until many accept lowball settlement offers when they deserve more. A lawyer will file claims on your behalf, ensuring that every document and detail provided is correct and dealing with the insurer.
Having a grip on California law, our lawyers are well-equipped to use the law against the negligent parties and get the victims the compensation they deserve.
How Can Ehline Law Help You?
Ehline Law is a rising personal injury law firm that stays active in discussing issues that constitute legal advice and creating legal awareness in the media. Our lawyers have retrieved more than $150 million in compensation for more than 3,000 successful clients across California.
Here are some of the reasons that set us apart from other law firms:
We are led by Michael Ehline, a former US Marine trial lawyer who spent his life serving his country and its people. The principles of compassion and justice are at the core of Ehline Law, which is why our lawyers operate on a no-win-no-fee basis.
Ehline Law has won several awards, like Superlawyers Rising Star, Top 100 Trial Lawyers, Premier Personal Injury Attorneys, and more. Our lawyers have also made positive contributions to the California Bar Journal.
We understand how difficult life is when you have no home to return to, and this is why we strive to be the leading voice of all the victims of wildfires across California. You can contact our lawyers for a free consultation to discuss your case and the possible legal options you have. Don't worry. It's top secret, and you have no obligation to have us handle your claim after receiving your free consultation.
Contact Ehline Law Bobcat Fire Personal Injury Law Firm Today!
Contact us if you've been a victim of the Bobcat wildfire or if your loved ones were affected. Our phone number at (213) 596-9642, or visit any of our local law offices. We have over 15 locations servicing California, including Los Angeles County, Orange County, Garden Groves, and nearby cities.
We understand the emotional trauma and the struggles associated with wildfire evacuations and know that money will not help heal the pain. However, monetary compensation can help you and your family get back on your feet and pay for the burgeoning bills. We take the attorney-client relationship seriously and want to help your precious loved one too.
Call now!
Citations
https://www.courts.ca.gov/9618.htm?rdeLocaleAttr=en
https://www.npr.org/2020/09/20/915072554/as-firefighters-battle-dozens-of-blazes-californias-bobcat-fire-nears-100-000-ac
Main Los Angeles Location
633 W 5th Street #2890 Los Angeles, CA 90071 (213) 596-9642.