If we don't win, you don't pay.
Speak to the Attorney.
Born to serve.
633 W 5th Street #2890
Los Angeles, CA 90071
(213) 596-9642.
Date Modified: April 6, 2023
Attorney Michael Ehline leads the proud Long Beach wrongful death lawyers at Ehline Law Firm ("Ehline Law Firm.")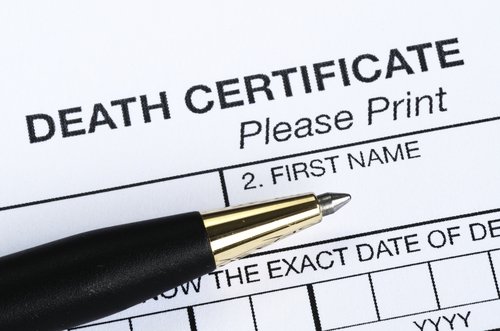 Michael and the expert staff at our proud law firm are winners.
Our fame is in helping plaintiffs involved in accidents caused by negligent defendants. Receive money and get back their dignity.
Michael's quotes are in the Daily Journal Magazine, CNN. Many other famous publications have covered his vast, award-winning exploits.
Michael was selected as a Personal Injury Litigator by the LA Times.
He is also the winner of the Litigator of the Year Award.
Everything we do here is to earn the trust of personal injury victims. And this is all bolstered by our news features, awards, and accolades.
Why Not Hire a Law Firm With a Proven Track Record?
Why wouldn't you want to hire the best wrongful death lawyer for your case? EFLPI is well regarded, with millions of dollars in verdicts and settlements won. We compassionately help personal injury victims just like you.
Because when you lose a loved one due to the careless acts of another, you're going to want a heavy hitter like Ehline Law Firm to help you.
And this remains true even if the death was partially the fault of the decedent you bereave.
The plaintiff's attorneys at Ehline Law Firm have a terrific track record for successful outcomes.
We happily assist individuals with catastrophic, fatal crashes and accidents. These are the tragedies leading to the loss of life in Long Beach, California.
We go after the person or persons who caused you or your family injury. We help people in their darkest hour and instill confidence and compassion. When someone you love passes away due to negligence, call (888) 400-9721.
How Do Ehline Law Firm Wrongful Death Lawyers Protect Your Rights to Financial Support?
If an accident results in a fatality, your family can bring a wrongful death claim as victims. Because of this, your family may recover damages for their losses. That means that you could get money for your financial and other injuries.
First, Ehline Law Firm lawyers will try and settle the case with the defendant's insurance company.
If no agreement can be made to resolve the case, you, the plaintiff, can sue for wrongful death.
Of particular interest, this is not a suit for the dead victim's damages. In a statutory death claim, the surviving family has suffered losses of their own.
They are distraught; they are mourning.
So the survivors have lost the decedent's love, affection, and financial support. (These are your damages.)
Compare Wrongful Death To Survivors Action or Negligent Infliction of Emotional Distress?
In a wrongful death claim, the survivor's loss would not have happened if the defendant had paid attention. The defendant's inattentiveness caused the decedent's and the plaintiff's injuries.
So those left behind can sue for things like loss of consortium but not for the distress of the death while it took place. In a survivor's action, the dead person's estate can sue for the deceased person's tangible and intangible losses.
But you don't get paid for witnessing the death unless an exception applies. And you would look under the Negligent Infliction of Emotional Distress theory.
Negligent Infliction of Emotional Distress Distinguished?
The bystander theory remains your only avenue of compensation. And you prove this by showing the victims perceived the death of a loved one as it happened. So now you can sue for your injury damages under Thing v. La Chusa (1989) 48 Cal.3d 644.
But in Thing, the victim was cleared to sue for negligent infliction of emotional distress ("NIED"). And the plaintiff did so under the bystander theory.
What is a Bystander, and Why is it Important?
A bystander is a person who perceived the injuries to their loved ones as they occurred. Hence, this typically means they saw or heard the wounds as they happened.
Wrongful Death Further Contrasted With NIED
In contrast with NIED, the wrongful death lawsuit is based on other things. Defendants can be an individual, companies, or entities. The survivors could still get paid something no matter where they reside.
The death may have been a traffic accident where a driver was reckless. But the fault could also lie with an employer. Hence the penalty could be due to a workplace fatality caused by neglect in following safety codes. People even can die due to a defective product accident.
Whatever type of accident occurred resulted in the death of a loved one. So naturally, this leaves the surviving family traumatized.
Now, it could be the survivor also was present during the death.
Thus, they would have a mixed-bag claim for wrongful death and NIED.
So in a death case, victims sue for intangibles like emotional support.
They also seek compensation tangibles like money for unpaid bills.
In an NIED case, the victim has direct losses like their work loss and pain and suffering. Get it?
But the family gets stuck with unpaid debts like funerary expenses. So the wives and kids left behind usually remain to hold the bag. But mortgages still need paying. And collections agents will be calling to get reimbursed for medical expenses.
Everyone else wants to get money for their financial losses. Thus, the family must bring a wrongful death lawsuit to recover damages. The at-fault party must be held to account.
What Family Members Can File a Wrongful Death Claim?
People who can sue:
The victim's spouse
The victim's children
Dependent stepchildren
Any dependent minors who have lived in the victim's household for at least six months
Dependent parents
However, if the deceased victim does not have a spouse, others may step in their shoes.
Children
Parents of others may have rights.
So in that incident, more distant family members may be able to bring a claim. Also, the deceased's estate may be able to file a complaint of its own.
The claim is called a "survival action." So here, the estate seeks compensation. But it's for what the dead person would have gotten had they remained among the living.
But the recovery in the survival action goes into the victim's estate. The estate may owe money to creditors, for example. And the residual gets distributed to the heirs.
The accomplished wrongful death lawyer can assist in the recovery of financial compensation. They will sue for the losses that you suffered. Hence, the Ehline Law Firm will seek monetary support for losing love, companionship, etc.
Schedule a Free Consultation With Long Beach Wrongful Death Lawyers Today!
Get a lawyer if your family has lost a loved one in a Long Beach Wrongful Death Accident. We offer all new wrongful death clients in Long Beach a free consultation to evaluate their cases.
Let our Long Beach wrongful death attorneys determine the best way to proceed with your legal action. Call Ehline Law Firm at (888) 400-9721.
Ehline Law Firm Personal Injury Attorneys, APLC
5001 Airport Plaza Dr #210
Long Beach, CA 90805
US Phone: (562) 731-0668
Michael Ehline is an inactive U.S. Marine and world-famous legal historian. Michael helped draft the Cruise Ship Safety Act and has won some of U.S. history's largest motorcycle accident settlements. Together with his legal team, Michael and the Ehline Law Firm collect damages on behalf of clients.
We pride ourselves on being available to answer your most pressing and difficult questions 24/7. We are proud sponsors of the Paul Ehline Memorial Motorcycle Ride and a Service Disabled Veteran Operated Business. (SDVOB.) We are ready to fight.