Hollywood Injury Attorneys / Practice / Hollywood Bowl Injury Lawyers
Regardless of the case, you must speak to a personal injury attorney if you've suffered injuries at the Hollywood Bowl. Legal experts at Ehline Law can determine the negligent party and help you understand your legal options to pursue compensation.
Types of Accidents at the Hollywood Bowl
A lot can go wrong when a large crowd is gathered in one place.
Here are some of the types of accidents that can happen at the Hollywood Bowl:
Trampling: This can occur when an emergency evacuation at Hollywood Bowl or when the main act hits the stage, resulting in a massive number of people rushing forward. Besides other types of injuries, trampling can also cause a traumatic brain injury.

Fights: Where there is live music, alcohol is abundant. Concert goers drink throughout the event, get intoxicated, and could start or get into a fight.

Mosh pits: Common in heavy metal concerts, mosh pits are violent forms of dancing that are extremely dangerous and result in fights.

Slip and fall accidents: With drinks moving from one place to another, floors can get extremely slippery, and due to bad lighting, one can easily slip and fall.

Projectiles: In the heat of the moment, fans can get unruly and start throwing around objects that can hit another person, causing serious harm.

Overdose: Unfortunately, music events attract a lot of booze and drugs, causing serious intoxication and even overdose if individuals are not careful.

Heatstroke: Although not an accident, dehydration and heat during summer events can cause heat injuries, exhaustion, and sunburns.
Determining Liability at the Hollywood Bowl in Los Angeles County
Depending on the specifics of the accident, victims can pursue a personal injury claim against the property owner or a third party.
Holding the Property Owner Responsible
Premises liability requires owners to ensure reasonable care for their guests and occupants, ensuring their safety while on the premises. This could include providing security at an event, ensuring safety rails, so people don't fall from heights, and clearing wet floors immediately.
For example, a motor vehicle collision happens on the Hollywood Bowl premises due to insufficient lighting. The accident wouldn't have happened if there had been enough lights in the parking lot.
Therefore, accident victims can hold the property owner responsible for the car accident for not ensuring adequate lighting.
The most common type of accident at a concert is a slip and fall accident due to the property owner's negligence. Owners must ensure a safe environment for all their guests, and accident victims can hold them responsible for any slip and fall accidents due to slippery floors.
Holding a Third Party Responsible
A massive crowd and the constant flow of alcohol can be an accident. Excessive drinking can cause tailgate fights to break out among other drunk concertgoers. The security team is responsible for handling the situation and ensuring no one gets hurt. Any injuries during the fight due to the failure of the security team could make them responsible for the injuries.
Over the years, many car crashes near the Hollywood Bowl have occurred, either due to sheer negligence, carelessness, or intoxication. Victims can hold other drivers responsible for car accidents outside the premises due to the driver's negligence.
You must hire a personal injury attorney to help investigate the accident and determine the party responsible for your injuries.
California Statute of Limitations and Personal Injury Claim
Whether vehicle accidents, slip, and fall incidents, or any other personal injury accident, the California statute of limitations allow an accident victim to pursue a claim or personal injury lawsuit against the negligent party within two years following the accident.
After the two-year period ends, accident victims lose their right to pursue legal action against the negligent party. You must start the legal process immediately as gathering evidence, filing claims, and negotiating with the insurance company can take considerable time.
Contact a Personal Injury Lawyer for Legal Advice
If you've suffered injuries from an accident that was not your fault, contact us at (213) 596-9642 for a free consultation on your personal injury case. Our personal injury lawyers will thoroughly investigate the facts surrounding your case and protect your rights by aggressively pursuing financial compensation.
Whether a car accident case or serious injuries from any other type of accident, our attorneys are well-versed in handling personal injury cases. They have over 30 years of collective experience to provide you with the best legal representation in California.
Contact us now or visit any of our law offices across California, including Los Angeles County, San Diego County, and more.
---
Michael Ehline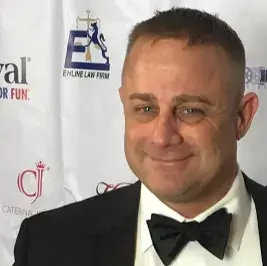 Michael is a managing partner at the nationwide Ehline Law Firm, Personal Injury Attorneys, APLC. He's an inactive Marine and became a lawyer in the California State Bar Law Office Study Program, later receiving his J.D. from UWLA School of Law. Michael has won some of the world's largest motorcycle accident settlements.
---
Recent Personal Injury News
Check out our most recent premises liability blog posts about everyday people injured due to the negligence of others at a business or private residence.