When a funeral home fails to do its job, families suffer. Making sure that a loved one is properly buried or cremated after passing away is one of the last things you'll ever do for them.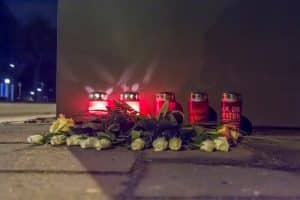 Failing to properly store a body, cremating the incorrect body, losing ashes, misplacing more than one body, or even putting two bodies in one coffin can all occur when funeral homes fail to abide by their legal obligation to families. This is why many families expect reputable funeral homes to care for the remains of their loved ones in a respectful manner.
These survivors expect meaningful memorial services and the best possible treatment in California towns like San Diego. Survivors expect honor to be foremost in critical end-of-life burial preparation and execution.
Sadly, sometimes some other funeral homes make mistakes or act negligently, adding to the grief a family is already suffering. We have heard stories about gravesites left unkempt, poorly secured and vandalized, or even multiple bodies in one single coffin. When our clients are offended, we go the extra mile to get them back on their feet and garner them a fair settlement.