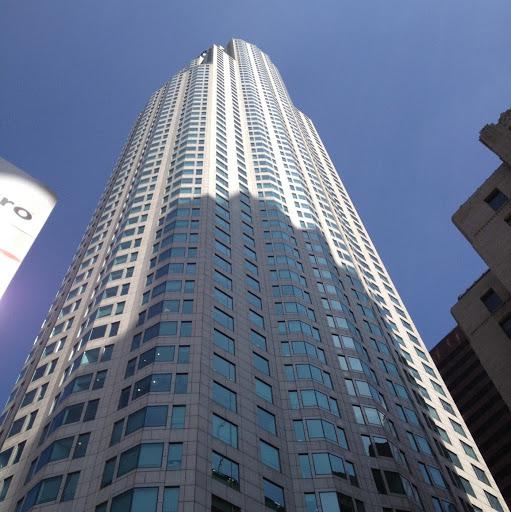 Although that old wooden climbing structure at your neighborhood playground has probably seen better days, your kids and others may still flock there after class. As you watch her climb to the upper platform, you hear a crack and a sharp cry. Your son or daughter's foot may have fallen through a rotting plank. Maybe he or she is lacerated or has a concussion after falling.
Your child is seeing themself bleeding, and they are crying. As you reach your weeping child and hold them in your arms, comforting them, you carry the poor kid to the car and drive to the urgent care emergency hospital. Even if insurance helped pay, you would still face deductibles, future care costs, and possible future disabilities and mental problems. More than ever, you will need the advice of a playground accident attorney in Los Angeles, California.
Playground Accident Statistics
Skinned knees and bumped elbows are commonplace with little kids and teens. So as parents, we learn to take them in stride. However, sometimes kids can suffer brain damage, broken arms, legs, fingers, or even lose a limb while playing at the park or after school on the playground equipment. For example, around 20,000 children under 14 years old receive medical triage after playground accidents annually in the U.S. These figures by the Centers for Disease Control are just the reported statistics they have obtained. Even more, the information could be obtained by submitting public records requests with your local city or county near you.
Moreover, we have to demonstrate that 10% of these children suffer from traumatic brain injury or mild traumatic injury. More than 50% of these youth suffer minor, severe compound or skull fractures and contusions while having fun. Although the vast majority of playground accidents happen in public playgrounds, many are on public school campuses adjacent to the school building. Climbing and swinging activities most frequently lead to these mishaps.
What Are Some Causes Of Playground Injuries?
Kids often get hurt during the ordinary course of play, and there is no question of liability. However, when your child gets injured because of others' negligence or intentional actions, you may need to file a government claim right away.
The following situations can cause such accidents:
Poorly maintained or rusted-out playground equipment.
Broken metal or fiberglass parts.
Broken glass chards.
Lack of supervision.
Lack of warning signs.
Aggressive Playmates, Who Is Responsible?
A playground accident can involve one of the several types of governmental or private liability. The best place to get answers is from an attentive, resourceful playground accident lawyer at Ehline Law Firm. Generally speaking, though, you may have a premises liability action under tort law. And if equipment failure or some dangerous condition was present at the scene, if the entity or its agents knew or should have known certain dangers, they must be held to answer by a civil attorney nearby. The attorney's business will discover why there was some hazard like broken glass, a snapped ladder rung, or other sharp, broken pieces of piping or metal on the playground.
Whatever caused your child to get hurt must be cataloged and researched by experts in governmental tort claims or private HOA liability. Of course, if your child's adult supervisor fails to provide responsible supervision, they can also be sued. For example, a coach, martial arts instructor, or teacher could all hold potential legal liability if they could have taken steps to prevent the accident. So now you may have a personal liability case against the school district or public works.
However, this type of negligence may have mitigating factors. For example, suppose another emergency claimed the caretaker's attention while your child's injury occurred. If so, that could affect their responsibility of care, so check with your attorney to learn about your options. If an aggressive playmate purposely pushes your child off the equipment, resulting in an injury, you can help them seek damages.
In such a situation, you may wish to weigh the total financial cost of your child's damages against the value of your relationship with the perpetrator's family before taking legal action. Sometimes an agreement between friends will satisfy the parties involved. If not, you are legally entitled to seek compensation.
What Else Must I Know About Public Entity Liability?
City governments or public school districts are often responsible for maintaining and keeping up playgrounds. While some states prohibit or severely limit lawsuits against such entities, California follows the Tort Claims Act. But be warned, legal action against a municipal government or public school district is subject to specific limitations and other requirements. Fortunately, a local playground accident attorney nearby can assist you with your legal papers and take the steps.
Also, public entities are likely to have legal teams that deal with personal injury cases against them. So most of all, you will need an aggressive, experienced pitbull to advocate at the court nearest you if you want money. So remember to call us when you need a listening, attentive lawyer who can win big cash at trial or negotiate the total compensation you are entitled to by law.
Your Legal Advocates in California.
If you need a playground accident lawyer in California, including Los Angeles, call (213) 596-9642 or submit our online contact form. Our compassionate staff at Ehline Law Firm Personal Injury Attorneys, APCL, stands ready to help you obtain compensation for your child and your family. Schedule your free and confidential telephonic consultation today.