If we don't win, you don't pay.
Speak to the Attorney.
Born to serve.
633 W 5th Street #2890
Los Angeles, CA 90071
(213) 596-9642.
Date Modified: July 12, 2023
Crash! A left-hand turn crash is one of the most common drivers face on the road. Remarkably, the majority of vehicle collisions involve improper left turns. Statistically, around 40% of all motor vehicle crashes occur at intersections across the US.
Left-hand turn wrecks are the number 2 cause of all car accidents behind rear-enders. We can readily see that left-hand turns are statistically more likely to cause automotive-related crashes.
There are traffic laws that help prevent dangerous, improper left-hand turns by motorists.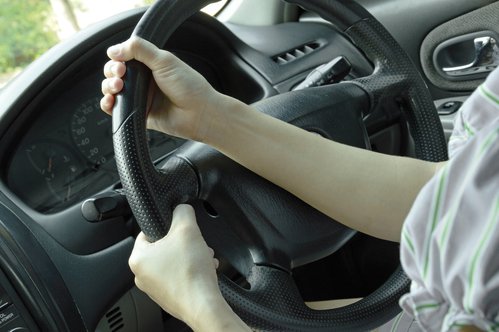 Hence, they are good-intentioned codes designed to help consumers avoid collisions. And adherence to these rules should get followed by all California motor vehicle operators. Attorneys for car accident cases will use these laws to get money for their injured clients.
The laws involving fault in left-turn collisions have become well-established and codified. Because this can be such a dangerous maneuver at an intersection, the legislature stepped in to provide rules and guidelines in the California Vehicle Code. Your elected representatives want to help prevent more accidents due to the depressing intersection collision statistics.
Hence, it is determined this is the most dangerous maneuver drivers can make. The reason is that when turning left, the vehicle enters a lane of traffic that is for other oncoming cars. So rather than remaining in their path, now they are blocking the travel of approaching vehicles.
Considering The Many Aspects Of Legality In Left-Hand Turn Cases
Whether you are on one side of the accident or another, seeking fault in such a disaster is essential. The law is quite clear in many cases, but a closer look is required in many others. Often, state driving guidelines are quite understandable.
What Are The Left-Hand Turn Rules Of The Road?
In California, a driver making a left-hand turn must ensure the way is completely traffic-free. They may only turn when such a complete turn may be done without impeding traffic. Attorneys determining the cause of the accident weigh such a factor. The traffic officer, insurance company, and attorneys will also weigh issues in the law when determining your crash's legal liability.
Left-hand drivers must yield to existing traffic
In fact, in most cases, the vehicle operator negotiating the left-hand turn will be at fault.
Some Left-Hand Turn Peculiarity Issues
Making this type of turn requires the other driver and you to use the duty of extreme caution when approaching intersections. Hence, they must both make sure they are not pulling into the path of an oncoming vehicle. Also, drivers should always use their turn signals. Because of this signaling, the turning driver shows other vehicle operators the intent to make a planned left-hand turn maneuver.
And governing this signaling rule are traffic laws in the California Vehicle Code (CVC). California law mandates that this signaling must happen at least 100 feet before the intersection. When steering left, the driver must not place any other vehicles or occupants in harm's way.
The Burden of Proof in Left-Hand Turn Collisions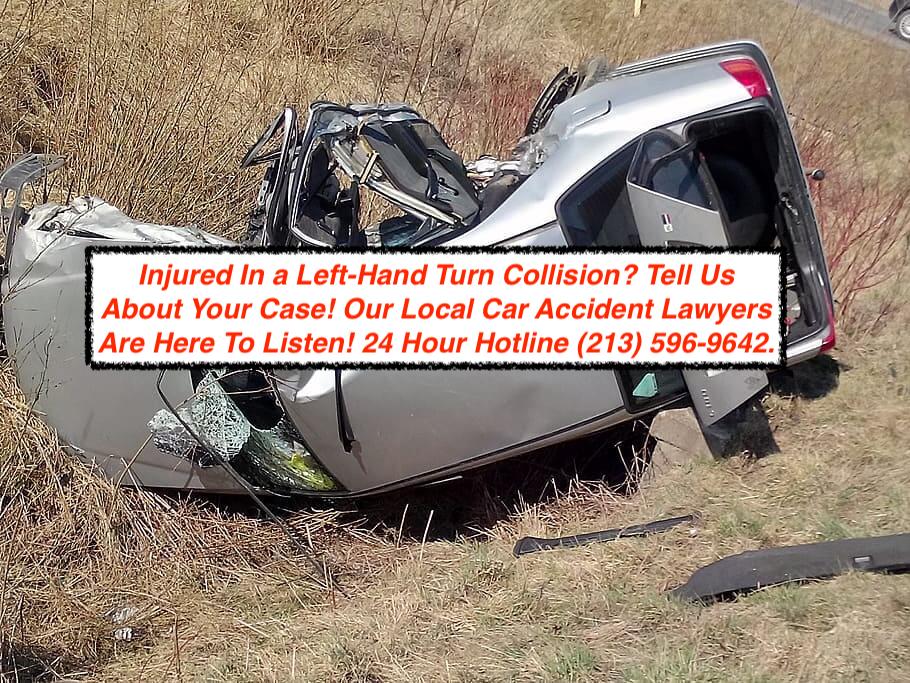 If an accident occurs, the driver making the left-hand turn will bear the liability. After all, they must ensure safe maneuvering onto a roadway with motorists in that lane. Another duty this driver has is yielding to drivers approaching from the opposite direction. Also, they must yield to vehicles within or near the intersection.
So they must take steps not to put the other cars at risk by making the turn. Some courts have ruled if they fail to look a second time before making the left turn, they abandon the duty of care. Hence, they violated traffic laws.
How Do I Prove Fault When A Head-on Accident Happens?
When an accident occurs involving a motorist making a left turn, the victims will have the burden of proof as they become the "plaintiff." Plaintiff has this duty under traffic rules and ordinary rules of negligence. The law says drivers must turn safely, paying attention and signaling intent to turn to other motorists. So they must protect others on the road they are turning onto and other drivers approaching the intersection.
Also, under negligence per se rules, left-turning motorists may be presumed negligent. So, for example, if they cross the center line while making the turn. So if that is when the impact happened, it is their burden to shift.
And even if they had a green arrow signal, they must prove the light was green. The other burden would be showing that the turning arrived at the intersection well before the affected vehicles. Often, first in time is first in the right when determining fault in head-on collision cases. So if you arrived early and were signaling, for example, you are probably innocent.
Working and Non-Working Traffic Signals
These rules apply when an intersection has a traffic signal that is not functioning correctly. You are making a left turn. You and other motorists arriving at this intersection must use extreme caution. And it would be best if you did so when exiting from the intersection. The left-turning driver will have the highest degree of duty to ensure they can make the turn safely. And they must yield to other vehicles.
The driver must think if a collision is at an intersection with a broken traffic signal. It is an exquisite idea to take photos or videos of the flickering or a failing signal immediately. That way, there is evidence of the traffic signal's failing condition after the accident. Also, make the responding police on the scene aware of working or non-working traffic signals if they contributed to the crash.
Also, ask to make sure it gets jotted down in the accident report.
Need For The Right Legal Aid
A skilled attorney is necessary in such a case. A layperson will not be able to determine the full cause of the accident correctly. In some cases, both drivers may be at fault. Only with experience can an expert determine where all of the responsibilities lie. A skilled lawyer will argue such a point in front of a judge or a jury. This is especially important in cases where one party or another is injured.
Of course, there are some exceptions to any rule. Furthermore, the circumstances of the crash itself must be considered. For example, the person making the improper left-hand turn may follow the law of Perfection. However, the other driver sped through the intersection or ran a red light. Perhaps one driver was traveling too fast for the conditions—one of the most critical aspects. After a crash is seeking legal representation, only an expert can help adequately.
This is where the Ehline Law Firm Personal Injury Attorneys, APLC, is there for you. Our Southern California practice has decades of experience in just such cases. Whether you were on one side of the accident or another, we have the expertise needed for your family. We assist in signing up for important programs or seeking compensation as required. We cover work expenses and help get your life back to normal.
Contact A Skilled Left-Hand Turn Accident Attorney In Los Angeles
Call us today if you have any questions or want a free legal consultation. We will travel anywhere in the state to discuss your options with you. As always, all of our conversations are confidential. And we make a solemn pledge not to give up until we satisfactorily finish the job. To learn more about these intersection accidents, contact a personal injury attorney. Understanding your legal rights is as simple as calling (213) 596-9642. You can also use our website contact form here.
Michael Ehline is an inactive U.S. Marine and world-famous legal historian. Michael helped draft the Cruise Ship Safety Act and has won some of U.S. history's largest motorcycle accident settlements. Together with his legal team, Michael and the Ehline Law Firm collect damages on behalf of clients.
We pride ourselves on being available to answer your most pressing and difficult questions 24/7. We are proud sponsors of the Paul Ehline Memorial Motorcycle Ride and a Service Disabled Veteran Operated Business. (SDVOB.) We are ready to fight.