If we don't win, you don't pay.
Speak to the Attorney.
Born to serve.
633 W 5th Street #2890
Los Angeles, CA 90071
(213) 596-9642.
2323 S. Voss Rd, Suite 244
Houston, TX 77057
(832) 592-1260.
Date Modified: September 8, 2023
In Los Angeles, these electrically powered conveyor belts and roller conveyors are often installed in pairs, one for each direction, equipped with a synchronized handrail system on each side. Parents with kids, carrying luggage bags, and other individuals will stand or walk on these slow-moving horizontal or inclined transports. (typically airline passengers). Fall accidents coupled with brain injuries remain common for users of these machines.
Our moving walkway accident lawyers represent riders wounded in Los Angeles walkway accidents at an airport, shopping center, mall, theme park, or another case. You have constitutional, legal rights if your family member was killed or injured using a horizontal escalator.
Why Choose Our Law Firm For Your Serious Pedestrian Accidents?
Past clients highly recommend us for a reason.
Free Legal Consultation
Over $150 Million recovered for accident victims
Over 30 combined years of service handling death and long-term injuries
We get to the bottom of the issues by handling investigations right away, which is always in your best interest
We take insurance negotiations against property owners and other parties involved as we seek compensation on your behalf
After forming an attorney-client relationship, our brave leader never stops till we win your personal injury suit involving moving sidewalks
No recovery, no contingency fee promise
Our office will advance many, if not all, personal injury attorney litigation costs.
Our offices will fight the moving sidewalk contraption installer, filing prompt claims with their insurance company or government agency involved in this personal injury claim. (Ex: When a malfunctioning people conveyor leads to a Los Angeles city being held liable for negligence in a construction zone, etc.)
Our goal is to reimburse walkers for severe injuries, bumps, bruises, and medical bills caused by a pedestrian accident while riding horizontal escalators.
Contact the superior staff at our law office today. Fill out our contact form or call (213) 596-9642 for more premises liability claim information. Get a free case evaluation today.
Flat Escalator Accident Personal Injury Statistics?
In North America, more than 30,000 elevators transport around 3,000 people daily, hour after hour. Jet bridges and moving walkways remain essential to an efficient air travel process. People may stand, run, or briskly walk, trying to pass others, invariably bumping or pushing someone over.
Some 10,000 victims are injured yearly at U.S. airports and shopping centers riding moving sidewalks or "auto walks." 75% are fall injuries, while 20% happen when victims get entrapped on a moving escalator or handrail.
Moving Walkways Remain Particularly Dangerous For Los Angeles Children?
Ever since the 1960s, moving sidewalk tragedies have killed pedestrian children disproportionately. About half of the reported passenger injuries involve families of small children. Although there are no specific pedestrian accident statistics involving flat, moving, and indoor sidewalks on conveyor belt systems, we know children suffer the worst injuries compared to your average adult pedestrian accident victims around Los Angeles.
In 2006, Ohio State University studied escalator incidents and kids. Moving conveyors at airports and shopping plazas endanger children. Their tiny bodies are easily crushed in escalator devices' moving or gapped areas.
From 1990 to 2002, there were more than 26,000 moving belt accidents involving young children. Minor children under five were disproportionately affected in thousands of cases.
Experts recommend premises owners install an "Autowalk system" to keep visitors safer on their way.
TIP: Robust safety features, including installing guardrails at gaps between the sides, will decrease these incidents, preventing injuries–and potential lawsuit expenses.
Parents with children traveling to or from LAX airport must be cautious to look out for a child's tiny hands, feet, and shoelaces betting trapped.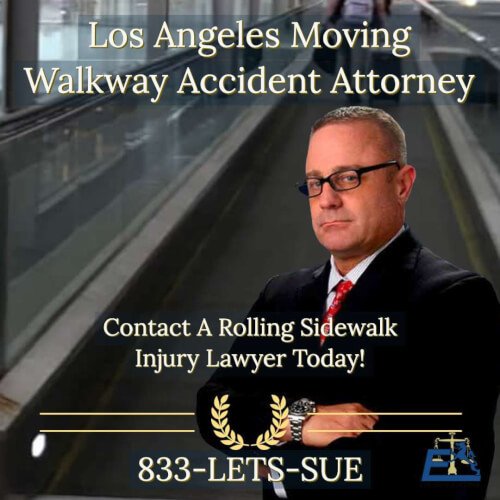 Everyone injured in an accident at the Los Angeles airport terminal sees the risk of car accidents crossing the parking structure rise with distracted drivers violating the right of way. In most cases, kids are hurt at the turnstiles and by people moving machines inside the airport.
Fair compensation is excellent, but injury avoidance is better regarding the hassle, pain, suffering, lost wages, and medical costs. When you schedule a free consultation with a Los Angeles, CA, moving sidewalk lawyer today, you can discover more.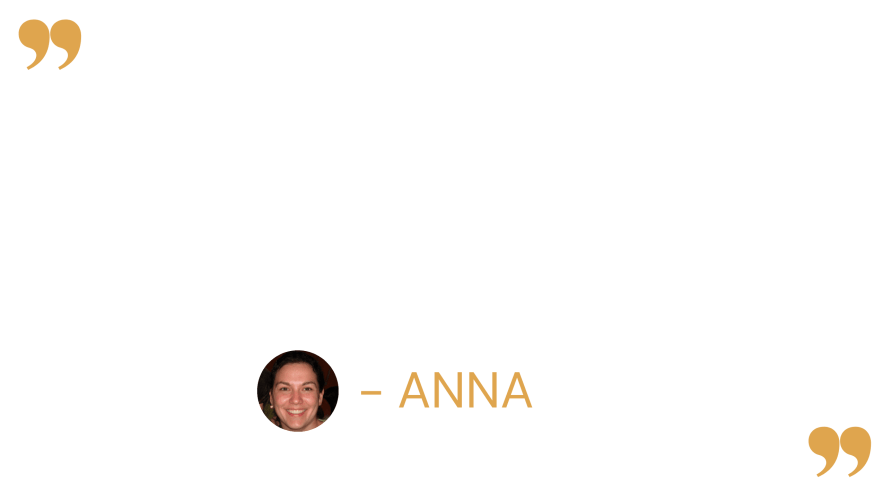 ⭐⭐⭐⭐⭐ (5 Out of 5 Stars)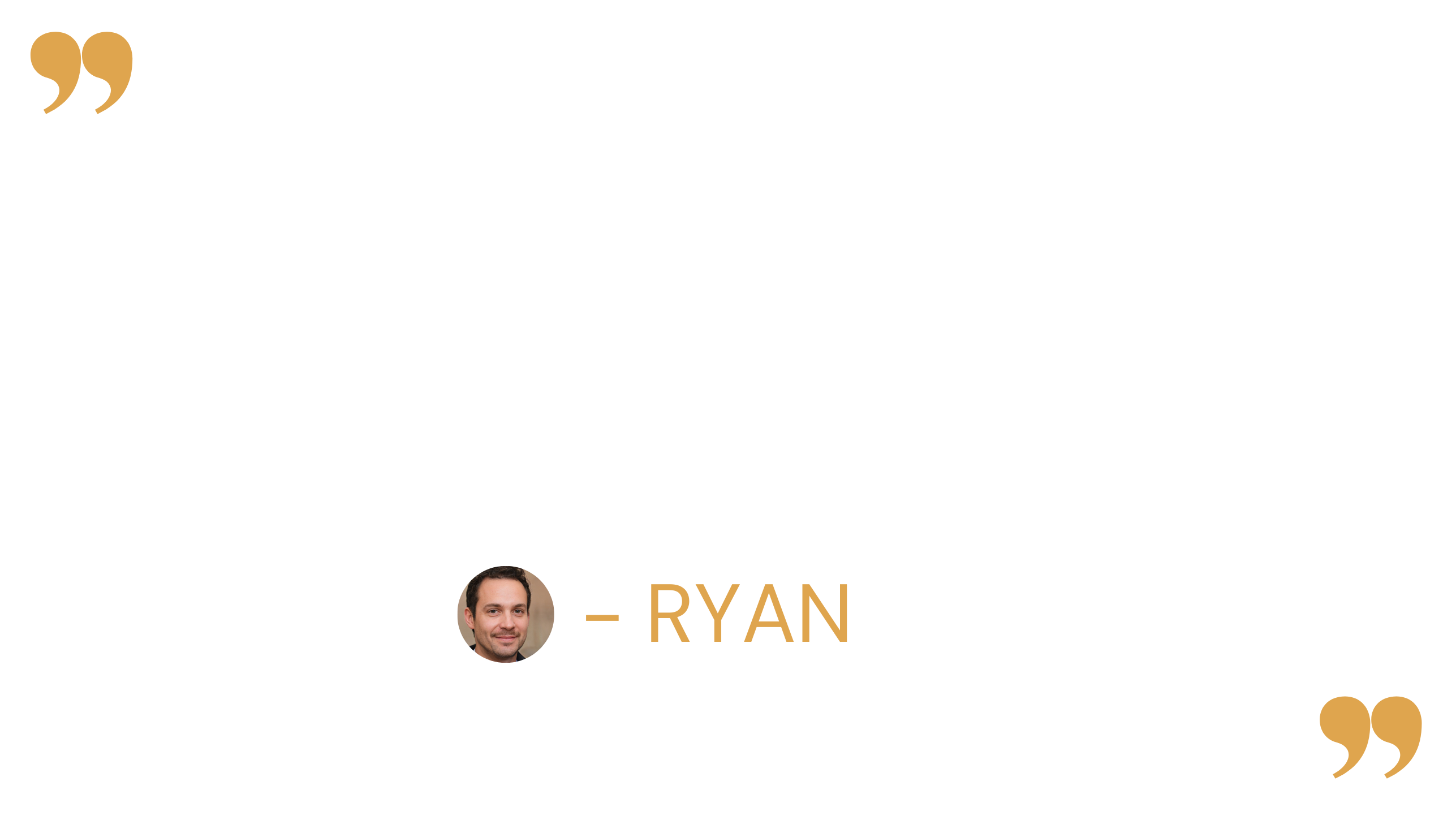 ⭐⭐⭐⭐⭐ (5 Out of 5 Stars Client Review)
The helpful attorneys from Ehline Law Firm provide superior car accident lawyer-legal services.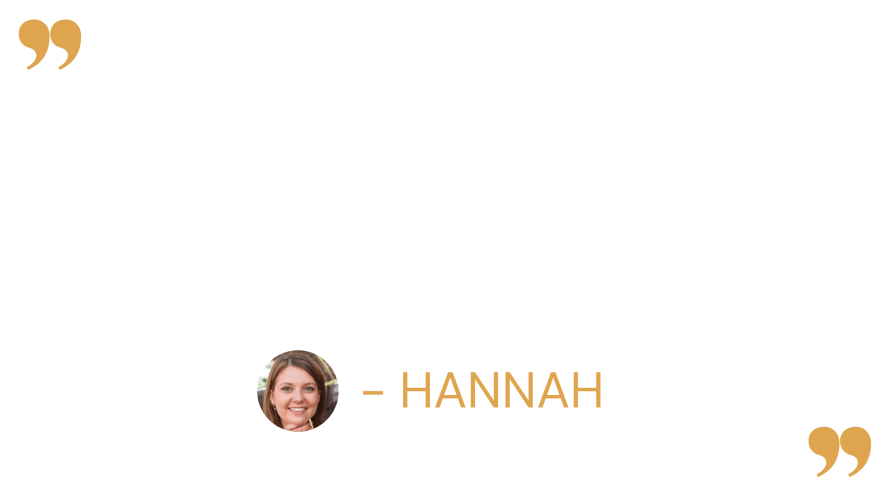 ⭐⭐⭐⭐⭐ (5 Out of 5 Stars)
Elderly Horizontal Escalator Injuries?
An older adult losing balance and breaking their bones is also a prevalent case type. Approximately 40,000 Americans are injured yearly in the United States from slips, trips, and falls. Older adults remain at the most significant risk for head and spinal cord injuries.
Falling is the most prevalent cause of injury to elders. Older adults with difficulty walking unassisted or using a wheelchair should not travel on a belt conveyor device. Recently, a woman was killed at LAX when her wheelchair tumbled down an escalator. The defense often tries to blame the fragile victim.
Not just any pedestrian accident lawyer will do. Our national trial lawyers will anticipate certain case defenses. The premises owner or company property management company may be responsible.
Difference Between An Elevator Accident And Incidents With Moving Walkways?
Mobility Walkways: This slow-moving conveyor transports passengers onto a horizontal or inclined surface. In high-traffic areas like airports, train stations, and shopping malls, movable conveyors move foot traffic faster using little to no vertical angle. Most accidental events on these moving surfaces involve falls and slips.
Escalator: Escalante is Spanish for a "climber," or a person who climbs, tracing its origin "scale, which is Latin for a terraced slope (Ex: "scale the mountain"). "Escalators" are moving stairs and tandem hand railings that transport people from one floor to another. Learn more from an escalator accident attorney here.
It's a motor-driven chain of individually linked steps cycling on a pair of horizontal tracks. Escalators and moving walkways operate where lifts would be impractical. Elevators go up and down, typically with passengers inside a container. Sometimes all three machines are used in tandem to increase maximum passenger flow. (LAX uses all three things, including staircases)
Award Winning United States Personal Injury Law Firm
$150,000,000+ RETRIEVED FOR WOUNDED CLIENTS
SINCE 2005 OVER 3000+ CLIENTS
CONTINGENCY FEE BASIS
CLIENTS TRUST US!
WE HAVE OVER 15 CALIFORNIA LOCATIONS!
24-HOUR PERSONAL INJURY LAWYER
CLIENT-FOCUSED 360° CONCIERGE SERVICE
PLUS 5-STAR-HOSPITALITY.
What Do Our Past Clients Say About Our Los Angeles Moving Walkway Accident Attorney?
It's simple to browse our personal injury attorney listings in your immediate location. You could search for a particular lawyer if a friend referred you or learn more by exploring the attorney profiles section in our navigation menu.
To assist you, we include each lawyer's contact information, legal background, email, phone, and biographical data on this page. Some profiles link to other relevant information or recommendations.
Most Common Place Horizontal Escalators Will Be Deployed?
Principal types of places these machines are deployed include:
Department stores
Shopping malls
Airports like LAX
Public transit systems (Metro Rail / Metrolink stations)
Convention centers
Hotels
Arenas
Stadiums
Public buildings.
Basic Evidence Gathering?
Many moving parts exist, including handrails. A defect in the belt system or human error can cause injuries to a client, including their hands, legs, and feet. A loose railing or damaged belt pieces could cause property damage to your expensive Redbottom shoes and garments.
Your attorney must locate, request, isolate, and develop evidence against anyone responsible. You must be able to hunt down insurance information and witness contact info. Our best attorney will perform a site inspection information request. We'll conduct any witness interviews at the accident location.
Sometimes, this fishing expedition is the right step toward filling a gap in your case liability puzzle. A cell phone video or pictures could help your attorney establish prior notice of dangerous conditions and faults.
Now, after an escalator incident, clients will have answers to questions about their rights, who, and how to sue for compensation.
Common Accidents Causing Serious Injuries And Death
Recent escalator accident case outcomes include fractured skulls, broken wrists, and death. Loss of life remains more common riding vertical escalators but still happens using horizontal walk path machinery. (Example: Tie causes strangulation after the handrails cause neck entrapment).
Clothing entrapment. (EX: Pulled and entangled beneath the metal step "end plate." (Safety devices and attendants won't stop all hazards). Mechanical shutdowns, mainly due to women's clothing, are common.
High-heeled shoes and flip-flops are mentioned in the news as causes of a child or adult losing a foot or toe. (Even shoelaces get stuck in gaps between moving parts).
Common Moving Walkway Escalator Accident Injuries
Compensation Available After Severe Injury Case Involving a Conveyor Belt System Moving Sidewalk?
Pain and suffering
We can recover damages for pain and suffering from the parties liable for causing your Los Angeles moving walkway conveyor belt accident. In other words, even if you don't see medical attention, these are intangible, noneconomic damages you can recover in verdicts and injury settlements from the opposing party.
Medical bills and expenses for Medical Attention
You can recover compensation for your medical care, medical expenses, and other prescribed medical attention, including physical therapy sessions, under the supervision of medical professionals. Our experienced attorneys can seek compensation for any complication you or your dead loved one suffered.
For example, a payment is available for chronic pain treatments, including counseling for an injured person suffering emotional trauma for their common injuries sustained during the incident.
Lost wages and contracts
Lost income is recoverable for missed work against the at-fault party for past, present, and future reduction in capacity or permanent disability from significant injuries.
Loss of consortium
You will hear terms like loss of consortium financial compensation during your personal injury lawsuit. This is for the loss and fallout from the loss of your close familial bonds. Our charismatic lawyer can explain more when you call us; we can assist you in determining liability and damages.
Proving Negligence in a Los Angeles Moving Walkway Accident Case
At the University of West Los Angeles School of Law, they teach negligence as duty, breach, causation, and damages. To win your case against a manufacturer, building manager, etc., you must prove they breached by failing to keep floor users on walks safe from reasonably known harm.
The plaintiff must prove the damage caused by this failure, or malpractice was foreseeable. The liable party or parties must reimburse the victim's reasonable compensation amount.
Common Carrier Liability?
Sometimes, the operator of these human conveyor belts will be deemed a common carrier, subjecting them to a higher standard of care. A violation of a statute often presumes liability. (negligence per se).
Proving Personal Injury Liability For Moving Walkways
Escalators are mechanical steps and circuit operated, driven in a circular pattern across or backward, and used in airports and shopping centers across Los Angeles and Southern California. The property owner must ensure unsafe conditions won't expose a user. Many parties may be on the hook to pay you for your malaise when severe injuries occur.
Hence, jointly and severally liable parties may face liability for the severe injuries they suffered from the incident, even if the defendant doesn't live or work in Los Angeles. This means there may be many insurance companies, instead of a sole carrier, to pay financial compensation for the most severe injuries or wrongful death.
Common Liable Parties
Product defect

A product defect claim can be filed against merchants in the chain of commerce who sells or distributes poorly designed or inadequately labeled products along the way.
Manufacturers of defective equipment: Builders of elevators and human conveyors must include safety features to impede vehicle operation during human passenger error.
Remanufacturers and retail outlets: One who re-sells or fixes equipment may be strictly liable or at risk under the warranty of fitness for a particular use.
CAVEAT: Many elevator doors and conveyor systems have safety measures to prevent typical use injuries. Sometimes they malfunction when maintained by a reputable contractor.
According to CNN, maintenance can't prevent loose clothing or limb from getting removed or crushed by a poorly designed or mislabeled part.
Negligent Maintenance: The main thing managers can do to ensure horizontal lift operation is follow-up maintenance. Like escalators, a malfunctioning walkway can suddenly arc or move in any direction. The maintenance crew should look for any issues. This significant step can prevent a future premises liability claim.
Usually, the building owner hires some maintenance company to fix the problem. If not, our personal injury law firm will vicariously pursue the people, including managers, for monetary damages!
Horseplay: Escalator accidents can result from negligence by the rider, like riding hand railing or horseplay. Call our experienced elevator accident lawyer ASAP if your loved one was hurt.
Pure Comparative Negligence Problems
California, the law allows plaintiffs to recover for damage caused by a wrongdoer even if they were horsing around. There is no opportunity to recover from the wrong things you caused to yourself or another.
Many riders injured by conveyors were intoxicated, distracted, or fragile. Our Los Angeles, personal injury lawyer can retain help to prove who caused what.
Trained lawyers identify those at fault to pay for their share of the result. Even then, renters or homeowners insurance may refuse to indemnify their insured.
Moving Walkway Expert Witnesses
We retain top scientific and biomechanical specialists, including American Society of Mechanical Engineers (ASME) members, for these tasks. Experts can isolate how drops and falls can cause rollers to grab clothes, crush or trap fingers and toes.
Moving walkway expert witnesses have experience with movable transport structures, including stairs, exits, and walking hazards. These experts will help your attorneys, jury, and trial judge understand 'moving streets' and steps to prove the mechanism of injury.
After consultation with other experts, your legal team can piece together a picture of how walkways can maim or kill while standing, walking, or even jogging.
These details shed light for your attorney and court on how you were hurt and the landlord's standard of care. (Were inspections and licenses updated?)
Escalator Accident FAQs
Are Stopped Escalators Dangerous?
Never assume escalators and walkways are in good order, operating at a safe speed. Stalled or stopped escalator steps can be dangerous when passengers must stand higher or drop into the conveyor. Most users look at their smart devices, luggage, minor child, or other distractions.
Tips For Riding An Uneven Moving Walkway?
Statistical information proves that lost equilibrium in older adults can exacerbate tripping severe dangers. (natural to aging).
Victims of elevator accidents can:
You must contact someone in charge. Demand a written report. (take cell phone images of the information before handing it back to the store manager) Document any pain or suffering.
Take cell phone pictures. Shoot a video of the accident location, debris fields / broken parts.
A photograph posted elevator license inspection expiration dates and those on nearby escalators. (is there a pattern of failing to conduct safety inspections?)
Gather witness/employee name(s) and contact info.
Get to the hospital by ambulance after being stabilized in a gurney.
Our premises liability attorneys help rolling walkway victims by seeking compensation.
Don't Blow The Statute?
A good lawyer knows the statute of limitations will expire on certain defendants. Don't blow your case. Get a free consultation.
How Can I Get A Free Case Evaluation With A Moving Walkway Accident Lawyer?
After you seek medical attention, you need an experienced attorney to make sense of everything you face. Ehline Law Firm prosecutes escalator & elevator accidents against insurance companies or other agencies. Our personal injury law firm represents victims of horizontal escalators at a shopping complexes, offices, high rises, nursing homes, office buildings, malls, or work.
No matter the accident scene, we can investigate and seek court orders on your behalf. We'll name and hold the liable party accountable.
Call Our 24-7 Moving Walkway Accident Lawyers For Your Free Consultation Today
Our moving walkway accident lawyer is only paid if we obtain legal relief on a contingency fee basis settlement or verdict. Our California accident lawyers represent customers in all premises liability accident claims. We fight for justice throughout Northern, Central, and Southern California.
In addition, our office handles various federal court tort claims throughout the United States. We can answer questions about your present condition. Call us today at (213) 596-9642. Or use our website online form to receive your free consultation. We'll explain things, offering free legal advice about your life situation.
Accident Resources:
We Proudly Serve Los Angeles Personal Injury Clients
---
Los Angeles Moving Walkway personal injury lawyers proudly serving the following L.A. County zip codes: 90001 / 90002 / 90003 / 90004 / 90005 / 90006 / 90007 / 90008 / 90009 / 90010 / 90011 / 90012 / 90013 / 90014 / 90015 / 90016 / 90017 / 90018 / 90019 / 90020 / 90021 / 90023 / 90024 / 90025 / 90026 / 90027 / 90028 / 90029 / 90030 / 90031 / 90032 / 90033 / 90034 / 90035 / 90036 / 90037 / 90038 / 90039 / 90041 / 90042 / 90043 / 90044 / 90045 / 90046 / 90047 / 90048 / 90049 / 90050 / 90051 / 90053 / 90054 / 90055 / 90056 / 90057 / 90058 / 90059 / 90060 / 90061 / 90062 / 90063 / 90064 / 90065 / 90066 / 90067 / 90068 / 90069 / 90070 / 90071 / 90072 / 90073 / 90074 / 90075 / 90076 / 90077 / 90078 / 90079 / 90080 / 90081 / 90082 / 90083 / 90084 / 90086 / 90087 / 90088 / 90089 / 90090 / 90093 / 90094 / 90095 / 90099 / 90189 / 90210 / 90211 / 90213 / 90230 / 90232 / 90247 / 90248 / 90272 / 90290 / 90291 / 90292 / 90293 / 90294 / 90295 / 90296 / 90402 / 90501 / 90502 / 90710 / 90717 / 90731 / 90732 / 90734 / 90744 / 90748 / 90810 / 90813 / 91040 / 91041 / 91042 / 91043 / 91214 / 91225 / 91303 / 91304 / 91305 / 91306 / 91307 / 91308 / 91309 / 91311 / 91313 / 91316 / 91324 / 91325 / 91326 / 91327 / 91328 / 91329 / 91330 / 91331 / 91333 / 91334 / 91335 / 91337 / 91340 / 91342 / 91343 / 91344 / 91345 / 91346 / 91352 / 91353 / 91356 / 91357 / 91364 / 91365 / 91367 / 91371 / 91388 / 91393 / 91394 / 91395 / 91396 / 91399 / 91401 / 91402 / 91403 / 91404 / 91405 / 91406 / 91407 / 91408 / 91409 / 91410 / 91411 / 91412 / 91413 / 91416 / 91423 / 91426 / 91436 / 91470 / 91482 / 91495 / 91496 / 91497 / 91499 / 91504 / 91521 / 91522 / 91601 / 91602 / 91603 / 91604 / 91605 / 91606 / 91607 / 91608 / 91609 / 91610 / 91611 / 91612 / 91614 / 91615 / 91616 / 91617 / 91618
Michael Ehline is an inactive U.S. Marine and world-famous legal historian. Michael helped draft the Cruise Ship Safety Act and has won some of U.S. history's largest motorcycle accident settlements. Together with his legal team, Michael and the Ehline Law Firm collect damages on behalf of clients.
We pride ourselves on being available to answer your most pressing and difficult questions 24/7. We are proud sponsors of the Paul Ehline Memorial Motorcycle Ride and a Service Disabled Veteran Operated Business. (SDVOB.) We are ready to fight.