If we don't win, you don't pay.
Speak to the Attorney.
Born to serve.
633 W 5th Street #2890
Los Angeles, CA 90071
(213) 596-9642.
2323 S. Voss Rd, Suite 244
Houston, TX 77057
(832) 592-1260.
Date Modified: August 18, 2023
Airports, like LAX, are giant hubs of activity, allowing citizens and cargo to travel from one location in the United States to the other.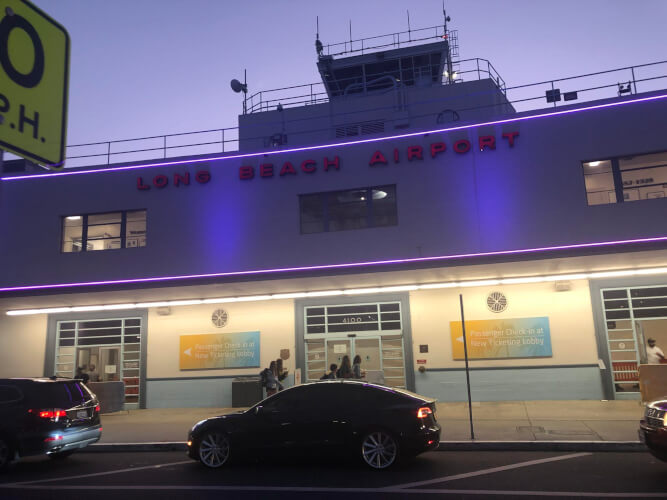 While many believe airplane accidents are the only type that occurs in aviation, that is not true because many aviation accidents occur on the ground, even before the airplane takes off.
While many believe airplane accidents are the only type that occurs in aviation, that is not true because many aviation accidents occur on the ground, even before the airplane takes off.
Fortunately, under personal injury law, accident victims can recover compensation for the damages suffered due to another's negligence.
Ehline Law and our personal injury lawyers have successfully represented over 3,000 injured victims and recovered over $150 million in compensation for their losses. Contact our personal injury lawyer to learn more about your rights as an injured victim.
About Long Beach Airport
The Long Beach Airport is located three miles northeast of downtown Long Beach, CA, and caters to the Greater Los Angeles region. It is the 10th busiest airport in California, with an average of 1.4 million passenger boardings. The airport caters to commercial, cargo, military, and general aviation activity and covers 1,166 acres of land.
Common Long Beach Airport Accidents
The following are some examples of common airport accidents in the United States that can occur at Long Beach Airport.
Car Accident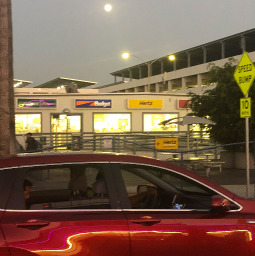 Wherever there are cars, there is a risk of car accidents, and airport parking lots are filled with vehicles. The movement of vehicles in the airport's parking lots is chaotic, with many travelers hurrying to avoid missing their flights.
If a driver is not careful, they may end up crashing into another vehicle, resulting in injuries and property damage.
Boarding Ramp Accidents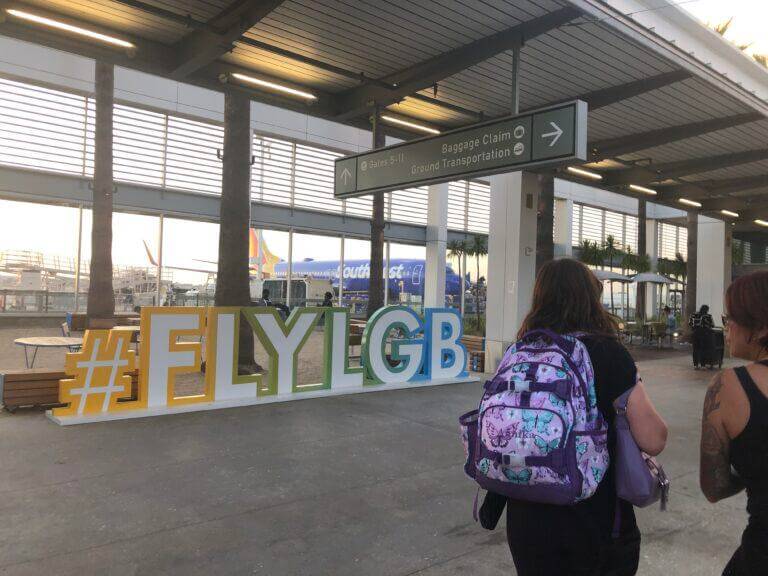 The boarding ramp on a jet bridge connects the airport terminal gate to the series of bridges that lead to the aircraft. Aviation staff responsible for jet bridges and boarding ramps must ensure they connect the two properly and safely to avoid any slip-and-fall accidents that could lead to serious injury.
Another major concern with jet bridges and boarding ramps is the capacity of people they can handle. The staff's responsible for ensuring travelers board the airplane in a civilized manner and avoiding overcrowding, which can lead to a jet bridge or boarding ramp collapse.
Slip and Fall Accidents
When the airport cleaning staff mops the floor, they must keep a warning sign to warn passengers. However, the cleaning staff is sometimes negligent in carrying out their duties, leading to slip-and-fall accidents at the airport.
Construction Accidents
Construction is constantly ongoing at an airport, whether it is redesigning part of the airport or adding a new feature or facility.
In 2020, the Long Beach City Council approved an $80 million improvement project at the Long Beach Airport, including a new ticketing building, a new baggage claims area, and other facilities. The project will continue through 2022 and might extend into 2023.
When construction occurs in a busy airport, the construction team must close off the area, add warning signs, and carry out the construction according to federally approved standards. Failure to follow state and federal rules can lead to serious accidents involving travelers or staff.
Collisions
Besides the flow of passengers at the airport, many airport vehicles continuously move throughout the premises, carrying equipment, baggage, and passengers.
The drivers of these vehicles must remain on high alert and take all necessary precautions to avoid accidents. However, negligence can lead to collisions between other airport vehicles or passengers, causing severe injuries.
Defective Equipment and Escalators
Airports have all sorts of mechanical equipment, including baggage conveyor belts, lifts, and escalators. The airport maintenance staff is responsible for ensuring this equipment is properly maintained and operating safely.
Since these are mechanical equipment, anything can go wrong, which is why the maintenance staff must also conduct regular inspections to determine any faults or issues.
Suddenly halting or speeding escalators can cause passengers to fall, slip, and hurt themselves. Passengers' clothes can get stuck in the gaps of an escalator, pulling passengers to the ground and causing serious injuries.
Assaults
The airport official's responsible for ensuring adequate security across the airport, including the parking lots, to protect its passengers. Often fights can break out between passengers or airport staff, leading to battery and assault, even on minor issues such as parking spots.
Food Poisoning
The food court at the airport and other restaurant franchises have a legal duty to ensure the food they provide meets and exceeds the food safety standards. Lack of hygiene or negligence can result in food poisoning affecting passengers and their travels.
Common Airport Accident Injuries
Depending on the type of accident, there are many different injuries passengers can sustain while at the airport, including:
Fractures and broken bones
Cuts, scratches, and burns
Head and neck injuries
Back injuries
Spinal cord injuries
Traumatic brain injuries
Wrongful death.
Under personal injury law, when a passenger suffers injuries at an airport due to another's negligence, they have a right to pursue a personal injury claim or lawsuit against the responsible person or entity.
Devastating injuries can lead to significant damages, including medical bills, lost wages, and property damage, for which they must bring a civil action and recover compensation.
Who Is Responsible for Your Airport Accident Injuries?
Since many entities are working at an airport and carrying out operations, one or multiple parties could be responsible for your airport accident injuries.
The following are some of the entities that could be responsible for your airport accident injuries.
Airport Management
The airport management is responsible for conducting inspections and routine maintenance of their facilities and ensuring that the staff under them have the necessary training to carry out smooth operations. Negligence on behalf of the airport management can lead to all types of accidents, affecting passengers and even the staff.
Passengers who suffered injuries due to negligent airport management can hold them responsible for their damages.
Third-party Aviation Services Company
An airport may outsource part of its operations to a third-party aviation services company responsible for inspecting and maintaining its equipment. They must also provide training to their staff to ensure smooth operations and services.
If the negligence of a third-party aviation services company results in your injuries, it is crucial to hold them responsible and pursue compensation for your loss.
Restaurant Owners
Restaurant franchises have the duty to ensure that their kitchens and staff follow food safety and preparation protocols to serve clean and hygienic food to the passengers and the airport staff.
Failure to follow safety standards can result in food poisoning and other serious illnesses for which injured victims can hold the restaurant owners responsible.
Another Traveler
Travelers also have the legal duty of care towards others and must exercise reasonable care to prevent harm to others.
Raging and frustrated travelers can lead to assaults for which injured victims can pursue legal action against them. Accident victims can also hold negligent drivers responsible for motor vehicle accidents on the airport premises.
One of the challenges injured victims face when filing personal injury claims is identifying the party responsible for their injuries. An experienced personal injury lawyer can help determine the negligent party and protect your rights by pursuing civil action against them.
What You Should Do Following Your Airport Accident
When pursuing a claim or a lawsuit against the negligent party, it is crucial to have sufficient evidence to win the case. The best evidence you can collect is right after an accident, which can help determine your case's outcome.
If you suffered injuries in a Long Beach Airport accident, you must follow the steps below:
Call for help
Take pictures and videos of the cause of the accident, the accident site, and your injuries
If there are witnesses, talk to them and take their contact information. Witness statements add a lot of strength to an injury case.
Report the incident to the airport management and request a copy of the incident report.
Head to a hospital for medical evaluation and follow the doctor's advice on any necessary treatment.
Contact a knowledgeable personal injury attorney to discuss your personal injury case.
Statute of Limitations
The statute of limitations depends on the party responsible for your injuries. In most cases, the statute of limitations is two years following the date of the injury, in which victims can pursue legal action. After the statute of limitations elapses, you lose the right to bring a civil action against the responsible party.
However, if a government body is responsible for your injuries, the statute of limitations is much shorter, and the process is slightly different. You must file an administrative claim with the government entity before pursuing a lawsuit in court.
To file an administrative claim, injured victims have six months following the date of their injury. Once they file an administrative claim, the government entity has 45 days to reply with an answer. They can accept or reject the claim; if they leave it, an injured victim can pursue a court lawsuit.
If the government entity fails to respond to the administrative claim, the injured victim has two years following their injury to pursue legal action in court.
How Can Personal Injury Lawyers Help with Airport Accident Cases?
Here are a few ways experienced personal injury lawyers can help accident victims.
Identify the Liable Party
With many different parties working at an airport, it can be difficult for accident victims to identify the responsible party for their injuries. In some cases, there may be multiple parties responsible for the accident. Personal injury lawyers can help determine the party liable for your injuries.
Gather Evidence
It is essential to help gather relevant evidence to bolster your personal injury case. An experienced personal injury attorney knows what type of evidence can make or break it.
Suppose an auto accident occurs at the airport parking lot resulting in injuries and property damage to other drivers or pedestrians. A car accident attorney would investigate the accident, look at the dents in the vehicle or assess the location of injuries sustained, and even retrieve footage from nearby CCTV cameras to help determine the negligent party's fault.
Handle the Insurers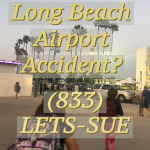 Whether in car accidents, assaults, collisions, or any other accidents, personal injury lawyers can help handle claims against the responsible party's insurance company.
Dealing with an insurance company can be challenging, especially if you know your rights. They'll force you into taking a low settlement offer or deny your claims without a legitimate reason.
A skilled personal injury attorney on your side can build a strong case and handle the insurance company on your behalf to recover maximum compensation.
Schedule a Free Consultation with Ehline Law Firm
Ehline Law Firm is a leading personal injury law firm with more than 15 locations across California. Whether it is a car accident, an aviation accident, or an airplane accident, our personal injury attorneys have extensive experience in successfully handling personal injury cases and fighting aggressively for our client's compensation.
If you suffered an injury at Long Beach Airport due to another's negligence, contact us at (833) LETS-SUE for a free consultation with our Long Beach Airport accident attorneys.
Proudly serving the following Long Beach zip codes: 90711 / 90712 / 90731 / 90740 / 90755 / 90801 / 90802 / 90803 / 90804 / 90805 / 90806 / 90807 / 90808 / 90809 / 90810 / 90813 / 90814 / 90815 / 90822 / 90831 / 90832 / 90833 / 90834 / 90835 / 90840 / 90842 / 90844 / 90845 / 90846 / 90847 / 90848 / 90853 / 90888 / 90895 / 90899
Michael Ehline is an inactive U.S. Marine and world-famous legal historian. Michael helped draft the Cruise Ship Safety Act and has won some of U.S. history's largest motorcycle accident settlements. Together with his legal team, Michael and the Ehline Law Firm collect damages on behalf of clients.
We pride ourselves on being available to answer your most pressing and difficult questions 24/7. We are proud sponsors of the Paul Ehline Memorial Motorcycle Ride and a Service Disabled Veteran Operated Business. (SDVOB.) We are ready to fight.