A major accident happened this afternoon involving a big rig truck. California Highway Patrol, the fire department, and the air rescue helicopter team are on the scene. A big rig truck has crashed at the Stuhr Road and I-5 cross streets.
The 18-wheeler is on fire, and traffic is being blocked from both sides of the freeway for up to 10 miles in each direction. See the exclusive video by the Ehline Law Firm Road Crews. You can also see live footage of the air rescue team airlifting passengers to the closest trauma center.
18 Wheeler Crashes and Catches Fire – Breaking News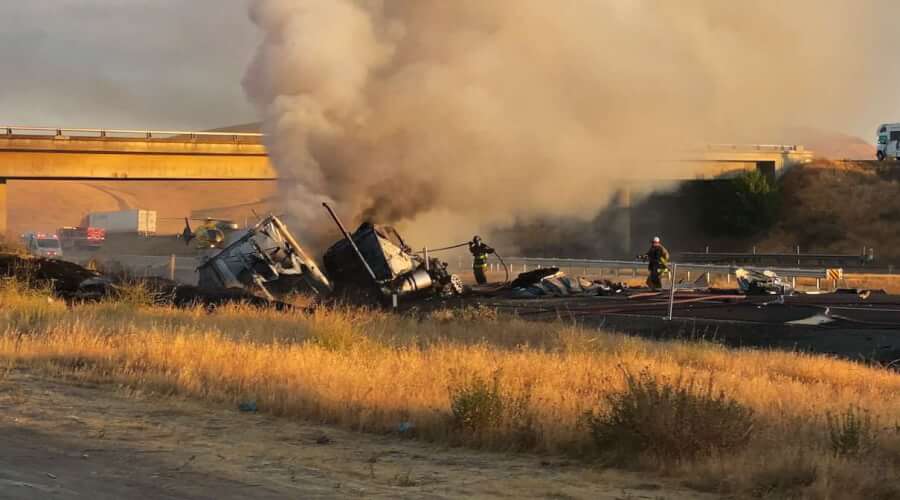 At Stuhr Road in Newman California
6:46 pm on 7-22-21
The major crash occurred on the 5 FWY North near Stuhr Road in Newman, California, on 7-22-21 at approximately 6:45 pm. The big rig looks to have had a significant crash and accident, which caused it to burst into flames. California Highway Patrol is on the scene and investigating.
The camera car was heading North on the I-5 FWY, as depicted in the ample rig accident video evidence.
Significant Rig Truck Accidents in and around Newman, California, are unfortunately not uncommon. The City of Newman was recently awarded a California Department of Transportation (Caltrans) Grant to update the 1996 Newman Highway 33 Specific Plan document. More on that can be read here.
If you or a loved one were involved in this accident and would like to speak to a California Personal Injury Attorney, contact:
Ehline Law Firm, Personal Injury Attorneys APLC
(833) LETS-SUE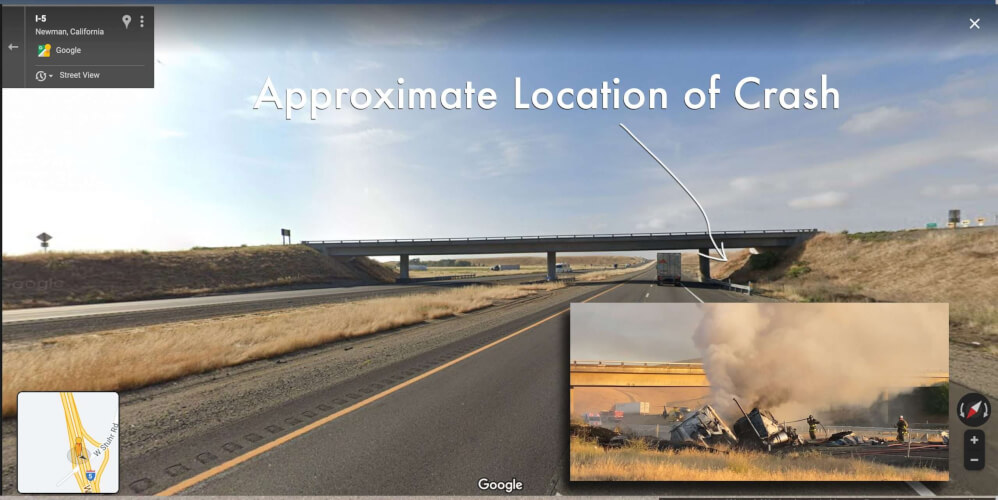 This breaking news story is being updated. Please check back soon.