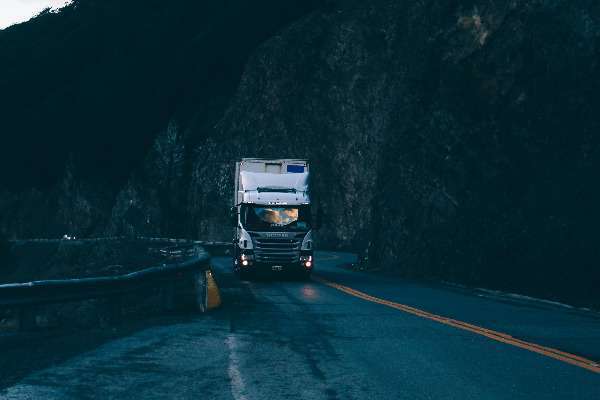 Los Angeles, California, is home to one of the country's busiest trucking ports and is no stranger to truck accidents. Despite efforts taken by local officials to limit the number of truck accidents, these instances of wrongful death claims continue rising due to the trucking industry's sloppy standards and overregulation costs. I am Los Angeles wrongful death attorney Michael Ehline.
Since 2005, I have been licensed by the California State Bar to help trucking accident victims suffering from the fallout of fatal truck accidents. Below, on behalf of my law firm, we'll discuss your chances of surviving in an average passenger vehicle car accident colliding with a tractor-trailer.
Additionally, we discuss the duties of commercial trucking companies to avoid accidents with their commercial trucks. Also covered will be remedied in case the driver of the trucking company's negligence causes deadly truck collisions.
In the end, our best Southern California injury attorney will include some bonus information most trucking companies don't want you to know about financial recovery against a commercial vehicle. A truck accident is one of the most common causes of wrongful death.
What Is Wrongful Death?
Any death resulting from negligence or an intentional act is usually considered wrongful. A wrongful death claim is a civil action that one may bring against the person or entity responsible for the death. The deceased's spouse, children, or close relatives may file California truck accident claims in court.
If you believe your loved one's death due to a truck driver might have been avoidable, you may seek compensation through wrongful death truck accident cases and other car accidents. To determine who to sue for a family member's death, learn the signs and symptoms of truck, semi-truck, and other motor vehicle accidents. Choosing why filing a truck accident claim is more straightforward if you have a truck accident lawyer.
Common Injuries Leading To Commercial Trucking Death?
Passenger vehicles are crushed like tin foil under the weight and power of large commercial trucks. But not all passengers and occupants are killed right away. Due to the destructive nature of most truck cases, many victims suffer severe injuries and die during recovery or physical therapy. This can be for many reasons.
For example, a significant truck victim can suffer internal injuries, including:
Brain injuries
Broken bones
Neck injuries
Suffer burns.
The sheer size alone may not be what kills you. For example, some trucks haul hazardous materials that could leak and infiltrate your lungs, in addition to the other injuries the decedent suffered. As they begin to pursue financial compensation for medical treatment and medical bills, injury victims might succumb to a catastrophic injury.
What Are the Most Common Causes of Truck Accident Cases?
Large trucks are the bane of motorcycle riders and other motorists in the densely packed locales and freeways of Greater Los Angeles.
The top five causes of truck accidents are:
Driver Fatigue
Drivers in cars and trucks who get overworked are more likely to fall asleep behind the wheel. They are under pressure to travel longer miles with several to no stops due to increased demand for faster delivery times.
Fatigue leads to falling asleep, swerving into another lane, or other driver error and is one of the most common past reasons for collisions involving fatalities between a passenger car and a big rig.
Substance Abuse
In many cases, using alcohol and other drugs is common among trucking companies and their drivers. While driving on the job while under the influence of these substances makes one's senses dull. Because of this, their coordination will become impaired. According to recent studies, drivers use these narcotics to cope with the solitude and stress of their jobs.
A friendly and charismatic personal injury law firm can assist truck accident victims who lost their lives due to the driver's substance abuse. Please visit us using our convenient online contact form to discuss more DUI accidents.
Overtaking and Speeding
Truck drivers are often forced to make poor decisions on the road due to unreasonable delivery deadlines. Truckers could resort to overtaking and speeding, endangering themselves and other drivers to protect deliveries and bonuses.
Our Los Angeles truck accident lawyers can assist you with claims resulting from this. But the sooner you call us, the better chances you'll receive a fair settlement, even if you're the accused trucker! Acting immediately will also help protect the statute of limitations from suing.
Poor Maintenance
The law stipulates that trucks must be in good working order to operate. However, a trucking company may put off maintenance and training because of the cost and disruption.
Dangerous equipment failure is a big problem. Truckers may put off having the trucks examined and serviced until the last minute to enhance deliveries, impress clients and get more money.
However, traveling at high speeds on motorways places the "hire" vehicle at risk of malfunctioning. You can file a truck accident lawsuit if a loved one loses their life when the truck breaks down, causing a fatality. But the evidence is crucial in your case.
Employee and company violations require resources to conduct a proper investigation. Your duty as a plaintiff is to quickly discover what happened before evidence is destroyed or tampered with. Otherwise, filing a claim for bodily injuries and other losses can result in a defense verdict and an angry judge or jury.
Distracted Driving
Drivers who get bored use their phones to interact with friends and families or to listen to music or podcasts to pass the time. People engrossed in their phones divert their focus from traffic, increasing the risk of a truck crash.
Other Causes
Other deadly factors causing truck collisions include lousy weather or a defect in manufacturing. If so, the driver and others may have a case against their employer for misrepresenting employee safety and compliance with regulations. This is why dealing with a lawyer right away after suffering harm remains essential when you lose someone you love.
Who Is Liable for Semi-Truck Accidents?
Big rig trucks cause significant problems and often involve multiple defendants. And because they often involve numerous motorists involving property damage and death, liability may need to spread among several parties, not just the truck company or negligent trucker's insurance company.
Once you've decided that your loved one died due to someone else's negligence in a car crash, you need to figure out who is responsible.
In a collision involving a commercial truck accident, you can assign fault to four parties:
Trucking company
Truck driver
Truck owner
The manufacturer or cargo loader.
Determining who is to blame necessitates a thorough inquiry. If you want to pursue a claim, you should consult a truck accident attorney. A quality truck collision lawyer knows where to investigate and what to look for to strengthen your case.
We take the proper steps to increase your chances of proving your case. We can help you recover fair compensation for serious injuries or death.
Obtain Legal Advice from our Los Angeles Law Firm Regarding Commercial Truck Accidents
To recap but the driver of the rig and the passenger of a small car may have a case. Would you like to pursue a wrongful death lawsuit because of a truck driver or trucking business? Are you suffering lost wages and loss of services caused by a deadly big rig collision? Besides catastrophic injuries, including traumatic brain injury, most truck accidents result in death.
You deserve the very best wrongful death attorneys. Ehline Law Firm can assist you and your family in finding justice and moving ahead. Our law office gives legal aid and counsel to the surviving family members of wrongful death victims to seek maximum compensation. To schedule a free consultation with one of our attorneys, call us at (213) 596-9642.
We aim to build a solid attorney-client relationship. You can rest assured that we will identify the responsible parties and hold them accountable for their carelessness. Feel free to call us 24/7.
Citations:
Main Los Angeles Location
633 W 5th Street #2890 Los Angeles, CA 90071 (213) 596-9642.