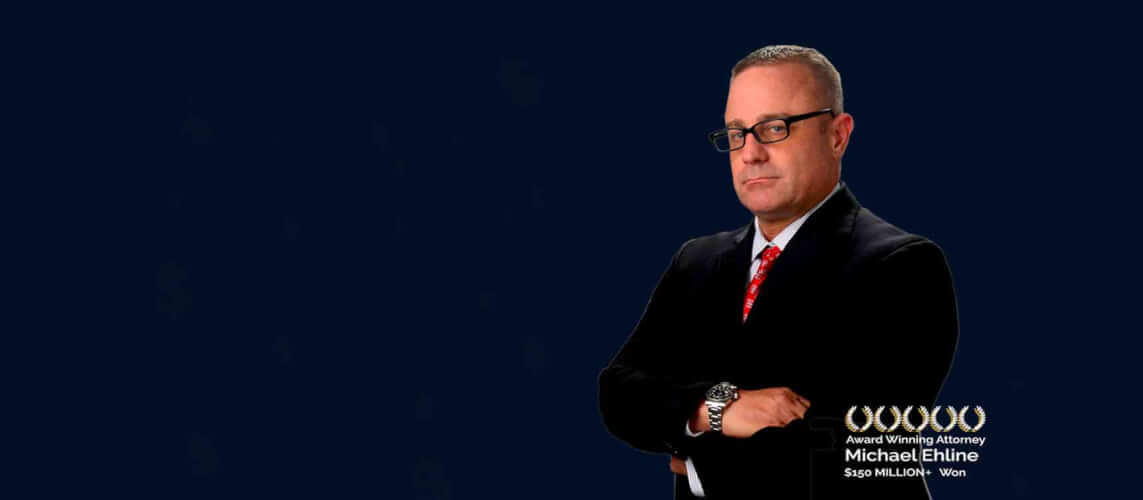 Commuters are entitled to expect that roads they pay taxes to use will be safe as anticipated. Most truckers are trained to guarantee they can avoid a catastrophe effect on fellow road users.
Beyond that, of course, all drivers expect that any vehicle will be driven safely and appropriately.
In the case of many California truckers, these expectations are violated when truckers crash, causing serious and fatal truck accidents. Large commercial trucks are a regular sight on interstates and highways, involved in many traffic accidents.
These vehicles play a vital role in our economy, transporting commodities from one location to another to meet the needs of our rapidly rising population.
Related Story: Common Injuries Caused by Trucking Accidents
While necessary for society's survival, larger vehicles may pose a significant risk to other cars and drivers in truck accidents. Mainly circumstances when truck drivers make mistakes are impaired or inattentive, and people are harmed. Additionally, when trucks are in poor condition, and firm owners disregard government safety rules, people die in mass casualty truck accidents.
Catastrophic personal injuries from poor driving, flaws in the design, manufacturing defects, or negligence in truck maintenance are a type that occurs daily for various kinds of truck accidents. If so, the trucking company business and others can be expected to be held accountable for the deadly consequences. This is where the services of an expert truck accident lawyer are invaluable.
A knowledgeable attorney knows the type of law and its surrounding complexities. They can defend consumer rights. This expert can obtain fair compensation for medical costs, lost wages, and pain and suffer from many types of truck accidents.
Our truck accident lawyers at Ehline Law Firm are here to fight aggressively for your rights. We'll get you the compensation you deserve. Furthermore, our lawyers are well-versed in the complexity of truck accident cases.
To discuss your options, schedule a free consultation now. Contact us at (213) 596-9642 to discuss truck accidents and injuries received.
Most Common Types of Truck Accidents?
The various truck accidents are responsible for some of the worst destruction on today's roads. Simply under their size, large trucks may cause significant property damage and catastrophic injuries to several unwitting victims in truck accidents.
A few of the most common types of truck accidents are listed below:
Jackknife accident: When a big rig collapses so that the cab creates a 90-degree angle with a trailer, it's known as a jackknife accident. Jackknife accidents generally happen when a driver stops hard and rapidly. The trailer's weight pushes it forward against the vehicle's traction, resulting in a truck accident. This type of accident often involves mass casualties.
Tire blowout: Tire blowouts may happen to drivers, often sending the tractor-trailer swerving in unpredictable ways. A tire blowout can endanger truck drivers and motorists, causing pile-up truck accidents.
Truck rollover accidents: These are the bane of the trucking industry. A rollover accident happens when a truck driver loses control, and the vehicle slips and rolls over onto the side, engulfing unsuspecting people.
Blindspot accidents: Blind spots on trucks are so common that they've earned the moniker "No Man's Land." When a truck driver cannot see other cars when changing lanes, it puts them in grave danger of getting hit, thrown off the road, or crushed.
Comprehensive turn accidents: A wide turn occurs when a motorist initially "swings" or steers left to make a right turn. When a motorist is unaware of rear traffic or the things on the right side, it might trap pedestrians or vehicles.
Underride truck accidents: In under-ride accidents, small vehicles approaching from behind might become trapped under the truck's trailer as it suddenly stops. Consequently, underride accidents are among the most common types of truck accidents and the worst truck crashes ever observed.
Rear-end accidents: A rear-end collision can result in serious injuries, major property damage, and even death due to the weight of huge trucks. Rear-end truck accidents are one of the most common crashes concerning large commercial trucks and other vehicles.
T-bone: A T-bone collision occurs when a truck driver passes a red light and collides with another car perpendicularly.
Head-on collisions: Tractor-trailer accidents are often the most hazardous, resulting in death or serious injury.
Lost load: Incorrectly loaded freight and truckloads may fall out, posing a serious threat to other vehicles and resulting in multi-car collisions.
The Most Common Injuries for Truck Accident Victims
The immediate consequence of a truck crash is critical. Frequently, truck accident victims are left to the mercy of a bystander to summon assistance. While paperwork is crucial in the aftermath of an accident, your medical requirements take precedence.
Get medical attention and contact a truck accident lawyer as soon as possible. Even if you or your passenger feel fine, vehicle accidents can cause delayed injuries that might become serious days or hours after the impact.
Truck accidents involving heavy tractor-trailers result in some of the most serious and life-threatening injuries of any automotive accident.
The following are examples of common injuries:
Severe neck and back pain
Traumatic brain injuries
Head injuries
Spinal cord injuries – this can lead to paraplegia and paralysis
Dislocated, fractured, or broken bones
Disfigurement
Loss of limb and amputations
Burns and severe lacerations
Severe internal injuries – such as organ damage and internal bleeding.
Types of Trucks on the Road
Commercial trucks ad truck drivers come in a variety of shapes and sizes in the US, each built and hired out to fulfill a specific duty.
The following are the most prevalent semi-truck types and the dangers they represent to vehicles, passengers, and pedestrians:
Large tractor-trailers
Dump and garbage trucks
Flatbed trucks
Tanker trucks
Tow trucks.
Tractor-trailers
"Semi-trucks," "big rigs," and "18-wheelers" are all terms for cargo-hauling trucks. A tractor-trailer has a lot of blind spots as well as a high center of gravity, so they're prone to rolling over. Furthermore, a tractor-trailer can be particularly dangerous to other drivers when alongside the fact that several big rig drivers are behind the wheel for long periods of time.
Dump and Garbage Trucks
Trash trucks, garbage trucks, and other work vehicles, including dump trucks, can be exceedingly dangerous to those who are driving, riding, or walking nearby. Large, noisy, Jake Braking semi trucks carrying loads of rubbish, dirt, dry materials, demolition rubble, sand, gravel, and other building materials are frequently traveling through residential neighborhoods. The loads are frequently top-heavy, creating wide blind areas, tip-overs, and flying or falling debris.
Flatbed Trucks
Flatbed trailer semi trucks have a long open trailer to allow for freight unloading and loading. Furthermore, a poorly secured flatbed semi truck accident often results from poorly secured cargo that has flown loose from the semi truck, colliding with other cars, or causing major collisions.
Tanker Trucks
A tanker truck transports gases or liquids, including various hazardous compounds. A large tanker semi truck remains subject to rollovers due to its size and form. When a semi-truck (Similar to a top-heavy SUV) collides, rounds a curve, or hits a curb too fast, it will flip over.
If the transported gas or liquid is combustible or hazardous chemical fumes are emitted, this can be exceedingly dangerous, resulting in horrific road fatalities.
Tow Trucks
These enormous trucks, typically operated by private operators with little driver training, weigh more than 10,000 pounds and are responsible for many of today's collisions.
Damages Truck Accident Attorneys Help You Recover?
Semi-truck accidents are among the most deadly on American highways. Injuries are frequently fatal and have life-altering repercussions.
If you or a loved one has been injured in a vehicle accident caused by someone else's negligence, our truck accident attorneys can help you recover damages such as:
Loss of earning potential
Lost wages if you cannot work
Loss of enjoyment of life damages
Full coverage of both current and future medical expenses
Loss of consortium damages
Emotional distress damages
Pain and suffering damages
Potential punitive damages against a gross negligent party.
Truck accident victims can sometimes die as a result of their fatal injuries. The pain of losing a loved one is indescribable.
Ehline Law Firm understands that no amount of money can make up for your loss. However, seeking the advice of one of our truck accident attorneys can assist you in holding the parties responsible accountable.
It's not just about the money when it comes to wrongful death compensation. Families who suffer death can receive closure by standing up for their loved one's rights.
Hiring a lawyer can help them find answers and ensure that culpable parties are held accountable for their actions.
Any monetary damages represent the gravity of the crime and aid in the prevention of unnecessary deaths in the future.
Common Causes of Commercial Truck Accidents
Each year, a large number of people are killed in semi-truck accidents. While nature plays a role in unavoidable accidents, most of them might be prevented if truck drivers and the firms that employ them weren't so irresponsible.
Poor Road Conditions
Unpaved or pothole-infested roads and small lanes or highways that don't have shoulders can make trucking particularly dangerous on the streets.
Severe Weather
Ice, snow, fog, rain, and high winds make it impossible for truck drivers to operate safely at all times. Motorists may lose control, resulting in multi-car pile-ups that can seriously hurt passengers.
Road Construction
Driving on the road's shoulder or in the middle to avoid construction might easily result in a large truck strike, even when you proceed with caution.
Improper or Inadequate Training
A poorly trained truck driver who lacks vehicle handling, defensive driving, and other safety features is always a danger to other drivers on the road.
Overloading Cargo
Tire blowouts can force the commercial truck to tip over or jackknife due to excess weight or emit flying debris, which can cause motorists to swerve and crash. Moreover, hazardous cargo or loose cargo can also cause devastating injuries to the drivers involved.
Additionally, top-heavy carriers are a recipe for truck rollovers, spelling a death sentence for the occupants of a nearby smaller vehicle.
If you have questions about problems insurance companies over injuries you've sustained in a truck accident, contact our law offices (/contact) today.
Negligent Driving
Driving unsafe or carelessly on roadways is defined by different types of evidence, including:
Driving under the influence accidents involving drugs, alcohol, or cannabis
Failing to check mirrors and large blind spots before changing lanes
Failure to use turn signals and incorrect turning
Talking on the phone or texting and driving
Failure to comply with the rules of the road
Hazardous, aggressive driving or road rage
Regular lane changes
Distracted driving
Driver fatigue
Tailgating
Speeding
Sleeping.
Poor Maintenance or Mechanical Malfunction
A truck driver might lose control and create horrible accidents due to brake failure and worn tires. The driver or trucking company must record all maintenance checkups on trucks.
This mIftive equipment is proven responsible for accidents; trucking companies and even the manufacturer can be held liable.
Why Choose Us For All Types of Truck Accidents?
Our attorneys at Ehline Law Firm are experienced in trucking industry accidents. We devote a great deal of time to helping truck accident victims. As a special bonus, we also sue parties at blame on behalf of overworked truck drivers. We can hold the truck company accountable for wage and hours and trucking accident job stress claims!
But wait, there's more. Our competence in this challenging area of law enables us to win substantial claims. These settlements help ensure that our clients have the resources they require to adequately heal and move on in life.
Many of the personal injury cases handled by Ehline Law Firm are truck crash claims. Our truck accident lawyers are skilled litigators. We have fought for victims' rights in state and federal courts with dedicated and proactive representation.
Ehline Law Firm is the practice you call when you demand results-oriented, practical counsel. We are dedicated to helping clients just like you reclaim their lives by providing personal, empathetic representation.
Our team is here to assist you in receiving fair compensation for your jackknife accidents, injuries, fatalities, and losses.
Contact Ehline Law Firm Today For a Free Consultation With a Truck Accident Lawyer
No matter the cause, crashing semi-trucks presents complex issues of liability. Anyone injured in such a catastrophe should consult with an experienced, leading Los Angeles truck accident attorney as soon as possible.
When you receive your free, no-obligation case review, we will explain how we can help you or your loved one after being seriously injured in a truck accident.
We wish to assist injury victims who survive in winning financial and physical recovery against the trucking company or a passenger vehicle driver that hit them.
Discover the Ehline difference. Put our decades of world-class experience to work for you and your family! To get a free case evaluation from our premiers, efficient office with an experienced prominent truck accident attorney, contact us for support at (213) 596-9642.
Citations:
Main Los Angeles Location
633 W 5th Street #2890 Los Angeles, CA 90071 (213) 596-9642.