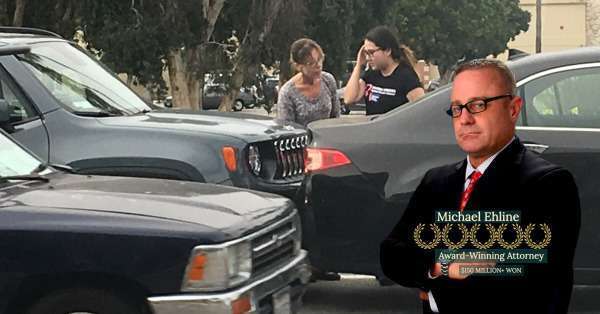 Impaired driving is responsible for many drunk driving accidents by limiting the vehicle operation abilities of the DUI driver. This has not gone unnoticed by the National Transportation Safety Board (NTSB) or our Los Angeles car accident attorneys.
In fact, the surge in drunk driver-related crashes has resulted in the NTSB recommending measures leveraging the use of alcohol monitoring technology as a requirement for all new vehicles. Such systems would effectively prohibit impaired drivers from operating any new vehicles.
This drastic change is likely to change how we drive in the future and, as hoped by NTSB chair Jennifer Homendy, reduce driver impairment and the number of alcohol-related crashes.
Suppose the NTSB manages to convince the National Highway Traffic Safety Administration (NHTSA) to have the law enacted. In that case, you will have to be very careful unless you wish to find yourself on the wrong side of the law.
Ehline Law is here to help all victims of impaired driving crashes. If you have been injured in speeding-related crashes, or your loved one is the victim of a fatal crash, call Michael Ehline and his team of personal injury lawyers at (833) LETS-SUE.
Why the NTSB Recommends Alcohol Detection Systems
NHTSA data shows that accidents involving drivers with high blood alcohol concentration levels are rising in the United States. In fact, in 2020 alone, more than 11,000 people lost their lives as a result of the actions of alcohol-impaired drivers.
Statistics highway safety estimates that more than 230,00 people have died in the last 22 years due to a drunk driver's behavior are shocking.
Speeding-related crashes are another major cause of concern, with 11,258 traffic fatalities caused by at least one driver traveling over the speed limit.
However, after a horrific crash killed nine people, the National Transportation Safety Board finally decided to explore alcohol monitoring technology further.
Two Adult Drivers and Seven Children Dead In a Horrific Crash
Last year, a sport utility vehicle driven by an impaired driver on a California state route caused a terrible accident. Eight pickup truck occupants died when their pickup truck was hit.
The accident was even more terrible because seven children (ages six to 15) were among the fatalities involved. According to a report by the NTSB, the SUV driver failed to control his car due to alcohol intoxication, causing him to crash into the pickup truck driving north on the state route.
The crash was so severe that it resulted in significant vehicle intrusion, and the truck quickly caught fire. Additionally, the pickup truck occupants died in the post-crash fire.
Post-mortem drug toxicology testing revealed that the blood alcohol concentration level of the SUV driver was two times California's legal limit when the crash happened.
This might have led to the SUV driver leaving the pavement and entering the two-lane highway into the path of the northbound pickup truck, causing a head-on collision.
What Does the National Transportation Safety Board Say?
In support of the use of driver monitoring systems, the National Transportation Safety Board says that alcohol monitoring systems could have prevented the crash.
Alcohol impairment detection systems would detect the following:
If a driver is drowsy
Driver disengagement
Use of alcohol
Impaired driving.
Elizabeth Carey of the AAA said it is a matter of time until the National Highway Traffic Safety Administration causes automakers to implement this impaired driving prevention technology.
The specific detection systems, advanced driver monitoring technology, and other measures that the NTSB is recommending for new vehicles include:
To have a combination of advanced driver monitoring systems and passive vehicle integrated alcohol detection systems installed in all new cars for preventing or limiting vehicle operation by impaired drivers, for example, by using alcohol ignition interlock devices
The NHTSA requires that all new vehicles be equipped with such impaired driving prevention technology as a law
We incentivize vehicle manufacturers and consumers to adopt integrated alcohol impairment detection systems to prevent speed-related crashes.
Are Advanced Driver Monitoring Systems the Answer?
While the impaired driver monitoring system detects driver impairment by alcohol to a very high level, could it be the answer?
According to NTSB chair Jennifer Homendy, such a regulation on using impairment detection systems/advanced vehicle-integrated alcohol impairment technology could've prevented many deaths. Still, it is only part of the solution.
To prevent traffic deaths, such as the heartbreaking crash that killed nine people, there has to be a broader look at the entire transportation system by the regulatory authority.
The NHTSA is already under an obligation to examine whether this new regulation of in-vehicle technologies can be implemented.
However, under last year's Bipartisan Infrastructure Law, they can delay issuing the use of this technology to test a driver's breath to limit impaired driving automatically. The earliest estimates suggest that it could be at least three years before we see the implementation of these changes.
In the meantime, alcohol remains a major cause of roadway deaths, meaning that blood alcohol tests are essential to save lives. The NTSB said the blood alcohol limit should be lowered to 0.05 or lower. It also calls for alcohol ignition interlock devices on vehicles belonging to anyone convicted of DUI.
Passive alcohol detection and drug toxicology testing are other areas the NTSB said to need improvement.
While regulation authorities are already jointly funding research technology in this area, it is unclear how long these measures will takeres to come into effect. However, what is apparent is that when the changes finally happen, motorists will need to adapt to the advanced drunk driving prevention systems quickly.
A Driver Alcohol Detection System Would Mean Changes for You
Already, tens of thousands of motorists are dealing with DUI, speeding, and reckless driving convictions. Implementing this latest breath technology while reducing cases of excessive speed-related crashes and impaired driving will ultimately cause many more beliefs.
Drivers need to be wary of the following to help them remain on the right side of the law regardless of what technology has been implemented:
Never drink and drive under any circumstances
Use alternate means of transport other than driving if you have been drinking
Impaired driving can happen even after drinking alcohol, even if you feel fine
Stay within the speed limit at all times
If you are unsure whether you may test positive for intoxication, do not get behind the wheel, especially if minors are involved.
If the NTSB manages to get the blood alcohol limit reduced to 0.05, as it is pushing for, this would mean that you will have to be extra careful if you are used to taking a few drinks before heading home. Highway safety estimating says it will be a good idea to reduce safety problems.
There will also be changes for drivers who plan on purchasing a new vehicle in the next few years. Not only will these new cars come with additional equipment that you will need to learn how to use, but there is also a chance that they may be more expensive to cater to this new technology.
It is also not yet known what will be done regarding existing vehicles that do not have this technology installed.
However, at this point, it seems the law is only asking for new vehicles to be equipped with alcohol monitoring systems.
Ehline Law Is Here for Victims of Drunk Driving Accidents
It will be some time before we see this new technology being implemented to save lives, reduce impaired driving, and prevent speeding.
In the meantime, alcohol-related crashes will continue to cause a lot of pain and suffering to innocent victims.
Our team of experienced lawyers is here to assist all victims of such accidents with the following:
The law in California is on the side of innocent victims of car crashes, especially in cases of suspected speeding or impaired driving.
However, it is not easy to win a case when going up against an insurance institute that is unwilling to pay damages on behalf of the at-fault driver. You will need a good personal injury attorney to fight for you in such cases.
Legal Representation in Court
Ehline Law has had a strong reputation for helping California's victims of alcohol-related crashes for many years. Our track record speaks for itself, with millions won in compensation for our clients.
Our combination of a great attorney-client relationship and aggressively fighting for you in court is exactly what you need if you are going to have any chance of walking away having won damages.
Fighting for Fair Compensation
Car crash victims are entitled to the following damages from the at-fault party:
Hospital treatment costs
Lost wages
Property damage
Wrongful death.
Have you or your loved one been the victim of an alcohol-related accident? Please do not suffer silence while the at-fault driver gets away with it. With a good personal injury lawyer by your side, you can walk away with a huge settlement to compensate for all your losses and expenses.
Michael Ehline and his team are waiting to assist. Call us now at (833) LETS-SUE for a free consultation.