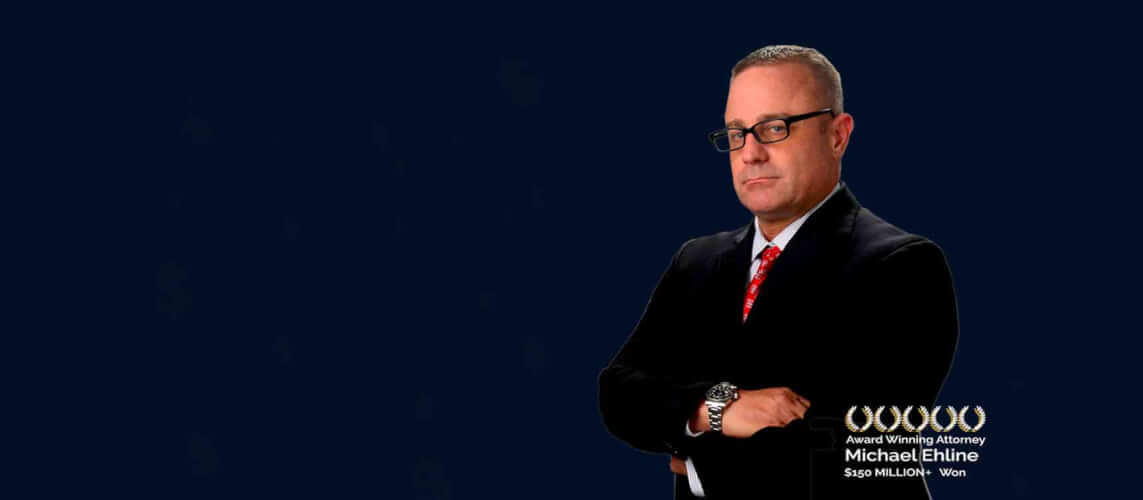 Route 710 is a state and interstate highway spanning 23 miles across the Los Angeles Metropolitan area and is also called the Los Angeles River Freeway. Initially, the plan was to connect Long Beach with Pasadena. However, due to community opposition, there is a gap between Alhambra and Pasadena.
Route 710 can lay claim as among the most dangerous roadways in Los Angeles. This location is hazardous for passenger car drivers and passengers inside, bicyclists, pedestrians, and motorcyclists. Are you seeking to hire a Los Angeles injury lawyer for a car accident? Keep reading,
Rely on Ehline Law for Your Personal Injury Claim Following an Accident on SR-710
Route 710 consists of I-710 and SR-710. The I-710 starts at Long Beach and runs north towards Valley Boulevard before following the Los Angeles River. SR-710 is the completed portion of the route to Pasadena and runs from California Boulevard to SR-134. SR-710 remains unsigned, but the on-ramps on the state highway are officially part of the I-210. However, recent legislation requires the state to incorporate SR-710 as part of its state highway.
The SR-710 – A Trucking Nightmare
California's cargo flows through the state using a combination of roads and railways. However, only 33% of the cargo gets transported by rail, with the remainder traveling by road. For a long time, the Los Angeles port and Long Beach port have handled large volumes of cargo. This has created a lot of problems recently as the road infrastructure remains the same, but the cargo volume has exponentially increased.
Due to the increased movement of cargo in the state, SR-710 has become a nightmare for drivers as more and more trucks are on the road each year. The roads have had substantial degradation over time as they were not designed to accommodate enormous truck traffic.
Over the years, SR-710 has become a crowded state route, creating serious challenges for drivers, not just from other drivers but also from truckers, unmaintained roads, and more. Accidents on state routes are deadly, resulting in serious injuries to victims or even death.
If you got into an accident on the SR-710 and it was not your fault, contact Ehline Law and our personal injury lawyers, as you may be eligible for compensation.
California Comparative Negligence Laws
California is a fault-based state, which essentially gives compensation to the victims of accidents depending on the degree of negligence.
To get any compensation, the plaintiff must prove the fault of the negligent party, and to do that; there are four key elements that the plaintiff must prove:
The defendant had a duty of care.
The defendant breached the duty of care.
The breach caused injuries to the plaintiff.
The breach caused damage to the plaintiff.
A plaintiff must prove these four key elements within the allowed duration. According to the California statute of limitations, accident victims have two years following an accident to file a claim and only six months if the defendant is the local government or municipality.
Medical bills to treat injuries from car accidents can cause financial instability for an individual and their family. If the accident was due to someone else's negligence, then you don't have to worry about bearing the financial costs associated with an accident.
A car accident attorney can help protect your rights and explore the legal options to recover compensation for your damages.
A Crash Occurred on the SR-710: Here's What to Do
When getting into a car accident or any accident, what you do afterward can impact your ability to recover compensation.
Here is what you should do immediately after getting into a car accident.
Contact California Highway Patrol
Moving your vehicle to a safer location as soon as possible is essential to avoid a collision with other vehicles. Call the local authorities to come to the accident scene and file a police report. The report is important when filing personal injury claims as it contains relevant information.
Exchange Information
Once you have notified the police, call your insurance company and tell them about the incident. Head to the other driver and exchange personal information, driver's license details, and insurance information. If there are any witnesses in the area, take down their numbers, as it will help in the claims process.
Head to the Medical Center
An accident can cause different types of injuries, such as back and head injuries, neck injuries, and more. It would help if you headed to a medical center immediately to get your wounds or injuries treated.
If you don't have any apparent injuries, visit a hospital for a medical exam, as internal injuries are often difficult to diagnose at the time of the accident. The last thing you want is for injuries to worsen, turning a treatable injury into a horrific wrongful death action.
Contact a Car Accident Attorney
If you're not at fault, then you should not be the one to shoulder the financial repercussions of an accident. Contact our personal injury attorneys today for a free consultation on your personal injury case.
Why Should You Consider Hiring a Personal Injury Lawyer?
Increased Chances of Recovery
You may want to believe that you can file personal injury claims on your own and get compensation. However, that is not always the case, as insurance companies are never prepared to pay out claims to victims, resulting in delays and even rejections. Having an attorney on your side can improve your chances of getting compensation.
Determine the Negligent Party and Prove the Negligence
Many factors can impact the degree of fault, and you need an attorney to prove your innocence and get maximum compensation. If there are significant injuries in a multi-vehicle car accident, a lawyer can help determine the degree of fault and hold at least one person accountable for your losses. Without a lawyer and a proper investigation, it can be impossible for a car accident victim to prove the fault of the accident.
Another great reason for hiring our injury attorney is that we work on a contingency fee basis, which means you're not losing anything by hiring us to represent you.
Contact Our Injury Lawyers Today for a Free Consultation
If you or a family member got hurt in an accident due to someone else's negligence, contact our law firm at (213) 596-9642 and get a free consultation with our legal experts today. Our attorneys have vast experience in handling personal injury claims and proving negligence, whether due to high speeds or distracted driving.
Ehline Law has represented over 3,000 injured victims, protecting their rights and getting them compensation to cover their losses. Let us get you out of this ordeal by taking on your personal injury case while you recover from your injuries.
Contact us for more information on how our law firm can help and schedule a free consultation.
Main Los Angeles Location
633 W 5th Street #2890 Los Angeles, CA 90071 (213) 596-9642.