If we don't win, you don't pay.
Speak to the Attorney.
Born to serve.
633 W 5th Street #2890
Los Angeles, CA 90071
(213) 596-9642.
2323 S. Voss Rd, Suite 244
Houston, TX 77057
(832) 592-1260.
Date Modified: November 14, 2023
Here to Help You Every Time After Shuttle Accidents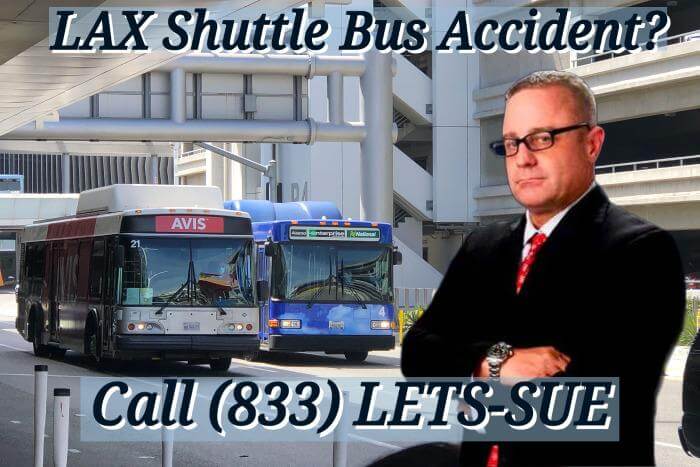 Ultimate Guide to Compensation for LAX Shuttle Wrecks. Were you or a loved one run over or hurt while riding an LAX shuttle bus? Shuttles are convenient transportation to and from airports.
LAX is swarming with limos of six to nine people, chartered vehicles, a taxicab, an off-airport private parking lot shuttle, motorcycles, and passenger cars. Even buses drive along the tarmac where aircraft land and take off. The chances of a crash with a scheduled bus operator are higher than in less crowded locales in California.
Los Angeles International Airport has millions of people going through it every year, making it a hot spot for shuttle accidents caused by negligence. Many hotel and car rental shuttles called "airporters" also provide cheap taxi substitutes. When someone gets onto a Los Angeles airport shuttle, they should expect a certain level of safety.
However, this isn't always the case. Sometimes, negligent actions will put everyone in danger during a shuttle accident. For example, it could be a distracted bus driver miscalculating a turn and crashing into an LAX taxi.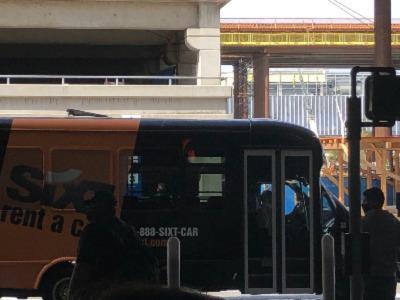 With millions recovered on behalf of bus accident victims, our personal injury attorneys will fight to get you maximum compensation for your individual case.
Maybe the bus collided with a lower-level pillar or pole at Circle Way and Center Way. (it's happened before, according to the Los Angeles Times.) If this were to happen to you, you might be eligible to receive compensation, including money for lost income through a personal injury claim, depending on what the investigation reveals.
We have over 30 years of combined experience suing defendants and obtaining justice on behalf of bus passengers and others for negligence.
We have won over$150 Million in verdicts and settlements.
Our lead counsel has won multiple Super Lawyers Rising Star Awards.
Michael Ehline is a member of the National Trial Lawyers.
Our team has done multiple news interviews, including over limousine accidents.
We have helped thousands of passengers hurt by buses and taxis, and we can help you too. This comprehensive article is not intended as legal advice unless we form an attorney-client relationship over your matter. Our goal is to get you paid the most compensation possible to cover your individual needs.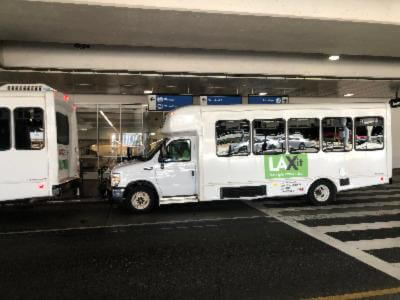 So let's talk about what to do when injured by an LAX shuttle.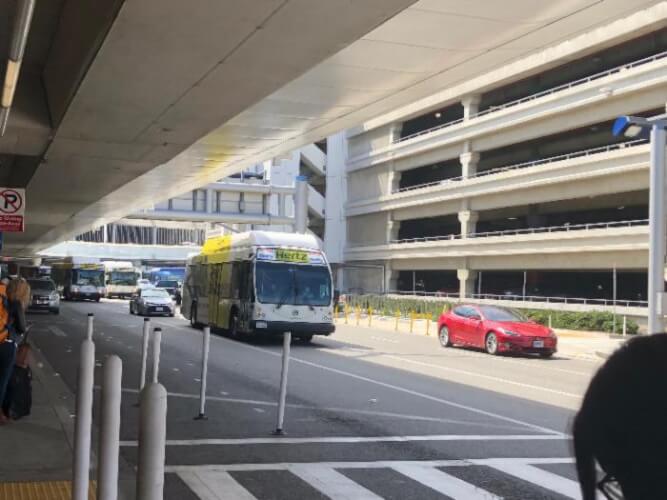 To learn more about what your individual Los Angeles airport shuttle accident is worth, continue reading about these complex cases below.
Who Can Be Sued in a Los Angeles International Airport Shuttle Accident?
When an accident happens at the Los Angeles airport, at least nine different groups an injury attorney can name in a civil lawsuit for an accident or driver misconduct, as follows:
LAX Airport
The shuttle bus driver and other vehicle operators.
Shuttle bus companies, including Super Shuttle, Roadrunner, Karmel Shuttle, FlyAway, Prime Time, Go Fly, A1, DASH, LAX-it apps, and other car rental shuttles traveling the common, public areas of LAX,
Rental car shuttles, including Able/Allied Rent A Car, Ace, Airport Van Rental, Alamo, Avail, Avis, Budget, Dollar, Enterprise, Fox, Hertz, Green, Lyft Rentals, Midway, Motion Car Rental, National, Next Car of Los Angeles, Priceless of Los Angeles, Sixt, Thrifty, State Van Rental, U-Save Car & Truck Rental, Zipcar.
Metro bus companies, including L.A. Metro, Culver City Bus Lines, Santa Monica Big Blue Bus (Which operates out of the LAX City Bus Center), Torrance Transit, and Beach Cities Transit arriving and departing from Metro C Line (Green Line) and LAX City Bus Center Pink LAX shuttle sign to board.
Distance Shuttle Bus companies include Antelope Valley Airport Express, Central Coast Shuttle, Mickey's Space Ship Shuttle, Santa Barbara Airbus, Shuttle One, Shuttle 2000, and Ventura County Airporter.
Bus maker/parts manufacturer
Third-party automobile drivers, including a registered Paratransit taxi, Bell Cab Company, Beverly Hills Cab Company, City Cab, Independent Taxi, United Checker Cab, United Independent Taxi Drivers (UITD), United Taxi of San Fernando Valley (UTSFV), Yellow Cab Lyft, Opoli, or Uber authorized ride app Transportation Network Company (TNC) at LAX.
Hotels and others are making upper and lower departure trips to and from RED curbside pylons.
All nine classifications of defendants will be eligible to be sued.
But this can only happen if personal injury attorneys have proved the following:
Duty: The plaintiff or their personal injury lawyers must prove that the at-fault party had a legal duty of care not to cause the victim to suffer under certain circumstances. [If you are an injured passenger, the bus company is a common carrier with a higher duty of care owed.]
Breach: Lawyers must show that the at-fault party breached their legal duty.
Causation: It must be shown that the cause of the accident is because of the lack of action from the at-fault party at that moment.
Damages: There will need to be evidence regarding any injuries sustained by the victim.
Also, the manufacturer can be held accountable if defective parts caused the Los Angeles shuttle accident. However, it will need to be established how the defective part caused the accident because the manufacturer will be sued directly for causing a traffic accident in most cases. Also, the defect could have been made in the production chain, triggering liability.
Below are some of the areas where the defect could have taken place in the chain of production:
Design Defects: When a product is designed and sent to the assembly line, it must be made correctly. However, it is not uncommon to hear of large-scale development recalls because of a design fault, which is why design defects happen more often than many people think. When it causes injury or death, a lawsuit may be filed against the business or group responsible.
Manufacturing Defects: If any mistakes are being made while the piece is being manufactured, this can cause significant problems to the production chain. Many people will need to see if this mistake is why the accident happened in the first place. If so, a lawsuit may be filed against the manufacturer.
Marketing Defects: When marketing happens, people may not be aware that the label can be wrong on the product. If items are not labeled correctly, or instructions are not properly written, this could open up a lawsuit.
What Financial Damages Could Be Claimed For an LAX Shuttle Wreck?
You might have been injured in a parking lot, crosswalk, or other walkway. No matter the cause, monetary damages are the only form of justice for a plaintiff in a shuttle incident. (pedestrians, passengers, and bus drivers can be a plaintiff.)
In Los Angeles, CA, two types of damages can be claimed through personal injury claims. However, the right transportation injury attorney will need to help with the process because it can be challenging to complete by yourself after a collision or other accident case. Free consultations from several firms are the fastest way to discover how to proceed.
Economic Damages
Economic damages are the monetary sum of a person's damages. This is easy to gather because it will include items with receipts and specific monetary value. The lawyer can gather this information by looking at how much the medical expenses are, any lost wages, and more.
Medical Bills: Medical expenses can be covered by a personal injury case in Los Angeles. If the victim has needed to pay for surgery, a hospital visit, a prescription, or more, then the at-fault party will need to put money towards everything. The insurance company representing the defendant will give an itemized list so the right amount of compensation is given to the victim.
Lost Wages: When someone is out of work because of an accident, their wage loss can be subsidized by the at-fault party. They will need to pay a certain amount of the victim's lost wages, so they can continue to live their everyday lives.
Non-Economic Damages
Non-economic damages are challenging to prove because they do not come with a price tag. However, an experienced lawyer will know how to gather the right number for the non-economic damages from shuttle bus accidents.
Pain and Suffering: In Los Angeles, people can become emotionally distressed after they have been in an airport shuttle accident. This means that the lawyer will have grounds to help get compensation for the victim because of the emotional stress that they are under.
Stress: When car rental shuttles become stressful for a person to return to after an airport shuttle accident, there is a major problem. The lawyer can fight for compensation to help the victim through this troubling time.
Wrongful Death
If someone were to die because of the airport shuttle accident, the family would have grounds to open up a wrongful death lawsuit. This will help them with many financial stresses that they may be experiencing after accidents with other motor vehicles or common carriers.
Funeral Costs: Funeral costs may be covered by the at-fault party depending on whether they caused the accident. The family must have the right lawyer to recover these financial losses.
Loss of a Partner: People may not be aware, but the emotional distress that a partner goes through when their loved one has been taken away from them can lead to compensation. When someone loses a loved one, the lawyer will help the transported victim receive money from the defendant to alleviate their stress.
Future Wages: If the deceased brought in money for the household, these wage losses could go into the lawsuit. The at-fault party will need to pay the family a certain amount to help with the loss of the future wages lost from a business or a contract that went towards the household.
Can People Get Serious Injuries from a Los Angeles, CA Shuttle Accident?
Like any other airport accident in Los Angeles, a shuttle bus crash can cause many severe injuries. The idea is quick passenger transport to and from a rental terminal or other drop-off location. Shuttle buses are massive, meaning that if the bus were to tip over, hit another bus, or hit a car, serious problems could be caused by the defendant's actions or other negligence.
Past LAX roadway accidents have been major productions and typically require injured victim triage from firefighters and an ambulance to the emergency room. Typically, the plaintiff receives a bill for hospitalization and even assistance at a hotel, depending on the severity of the car accident or other mishap suffered near the ramps, other locations near the Skyway, or other common causes involved in wrecks.
Some examples of the injuries that people riding might receive are:
Brain and neck injuries
Traumatic brain injuries
Broken bones
Wrongful death
Lacerations
Emotional trauma.
More injuries can happen when shuttle buses end up in an accident requiring expensive medical attention. However, when any accident happens, people should remember to seek professional medical advice immediately after their incident. Lawyers will determine liability once you have medically stabilized your claim.
Why Choose Our Los Angeles Personal Injury Attorneys For Legal Counsel?
There are many law offices in Los Angeles, but few can look after people the way the Ehline Law Firm team can. Below are some top reasons why people of every age and race continue to work with Ehline Law Firm compared to other law offices in Los Angeles County or Bakersfield, California, for that matter.
Why Form an Attorney-Client Relationship?
When going through a traumatic time, they should look for a team of attorneys to treat the injured like family. The attorneys on the Ehline team will build a solid working relationship with the victim and their families because they understand what they're going through. Every client will feel listened to, respected, and thought of when working with a team member to serve their needs. Each client will have powerful financial and legal resources and receive royal treatment from our charismatic traffic accident lawyers.
Free Consultation to Receive General Information From Attorneys
Get the message so far? Before submitting your case to the insurance company, let us take charge. A free consultation is ideal for those trying to figure out who to speak with about handling their type of accident. Luckily, the Ehline team offers options like a free consultation to potential clients. This is because every person should pick a team that understands bus accidents and how to get the desired results. Put our proven record of success, approach, and expertise to work for you. Our high standards will ensure the at-fault party is held liable if you're injured.
Gathering Evidence Is the Second Nature
It would help if you had a Southern California lawyer who works toward your best interest swiftly and boldly. Much evidence will need to be gathered when trial lawyers seek to sue over a bus accident. Luckily, the lawyers on the Ehline team know precisely what they need for every case, and suffering failure is not an option.
The lawyer will find the police, medical, and manufacturer reports, so no stone is left unturned to help the victims. We will even track down TSA workers at the accident scene to see if they saw you get injured.
California Law Is Understood
When a bus accident happens, the right lawyer will not only understand personal injury law, but they will also understand California law. This is because both will need to work together for the victims to receive the compensation they deserve after going through a traumatic experience at the hands of motorists or negligent road crews, etc.
Trial Lawyers
Not every lawsuit will end up going to trial, but some do. When serious injuries or deaths happen, it is more likely to go to trial. No matter the size, the right law office will have a team that understands a trial and will be prepared for it every time. The team will ensure that the victim knows what will happen and will prepare them for anything they may see or hear while there.
Fair Compensation
Every victim deserves fair and full compensation when they have been in a local bus accident. That is why the right personal injury lawyer from Ehline Law Firm will work hard to ensure the victim gets compensation. They want to ensure that every victim is happy with the result. These experienced advocates understand the insurance company settlement must cover the cost of your harm for life. Reach out to discover more about your rights by dialing (213) 596-9642.
When an accident happens, all at-fault parties should be held accountable. There are many reasons why an accident may occur in the Los Angeles area. Driver distraction is high, which means that if the shuttle driver were distracted, they would be held responsible for the damages they caused our clients. Also, the manufacturer will be held accountable for the dangers if there is a faulty part.
We Provide 24 Hour Concierge Service
We understand that you may live in Orange County, San Diego County, or San Francisco County or be in pursuit of a damages claim from another country or state. Out of respect for you, we can come to you or provide an Uber or Lyft to drive you to any of our statewide California law offices 24/7. We will walk you through the many types of outcomes possible as we swiftly conduct our investigation at vehicle impound, crash scene, or storage site, and won't make you wait. We will not let you settle unless the at-fault employees or companies pay in full.
Schedule a Free Consultation With a Los Angeles International Airport Shuttle Bus Accident Lawyer
However, the only way for a potential new client to receive the proper compensation is to speak with a law office that cares about them and will take their accident seriously. The compassionate team at Ehline Law Firm understands that clients and their loved ones are going through a stressful and challenging time. This is why our Southern California trial lawyers will do everything they can to help with the situation. This is so the victim can focus on healing from their serious condition.
The right legal representation can make an essential difference regarding LAX Airport accidents and compensation, but you must act quickly to create an attorney-client contract. Potential clients should seek a free consultation and free legal advice from the trial lawyers at Ehline Law Firm.
If families have any questions about free talks, compensation, or court, they should contact Ehline by phone at (213) 596-9642 to discuss. The communication will be confidential and risk-free. If there are no results to recover or win, there is no fee to our accident lawyers.
Parking Structure Incident Attorney
Michael Ehline is an inactive U.S. Marine and world-famous legal historian. Michael helped draft the Cruise Ship Safety Act and has won some of U.S. history's largest motorcycle accident settlements. Together with his legal team, Michael and the Ehline Law Firm collect damages on behalf of clients.
We pride ourselves on being available to answer your most pressing and difficult questions 24/7. We are proud sponsors of the Paul Ehline Memorial Motorcycle Ride and a Service Disabled Veteran Operated Business. (SDVOB.) We are ready to fight.