Are You Experiencing Abdominal Injuries Sustained in a Car Accident?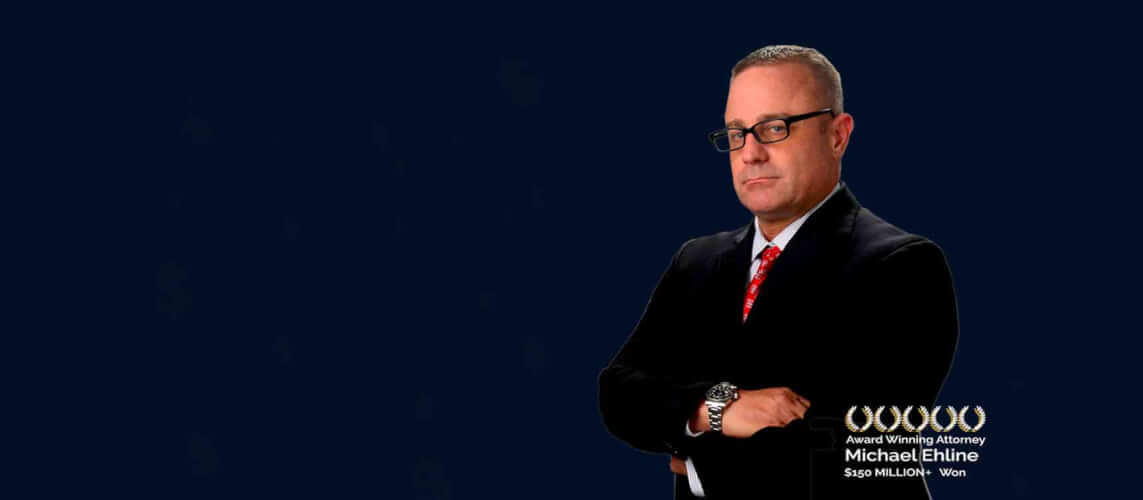 Suppose you develop abdominal pain after vehicular accidents. What if it's a catastrophic injury? In that case, you need proper treatment to ensure you can recover quickly – it's a severe condition, so read on to find out more, and make sure you hire the best lawyers to help you with the process!
Ehline Law Wants to Talk to You
What Is a Pelvic or Abdominal Injury?
Abdominal injuries are internal injuries you might have after car accidents – they are very complex, dangerous, and could cause severe complications if you don't get medical help.
Your internal organs need to be healthy. Otherwise, your body cannot function properly; accident victims often have delayed symptoms, which might transform into severe injuries such as internal organ injuries, traumatic appendicitis, pelvic injuries, broken bones, and much more.
Having an internal injury is a life-threatening situation because your abdominal organs might fail if you don't get medical attention right away; therefore, even the slightest pain is a symptom you need to keep in mind if you don't want long-term issues.
Types of Injuries and Symptoms
There are two types of serious injuries you may experience in your abdominal muscles, and they don't include any traumatic brain injury you could have gotten in the car accident, so take a look at everything you should know:
Injuries by Blunt Force
If you're in a car accident and an object hits your skin but does not penetrate it, it means you have a blunt force injury – that can happen, for example, when the airbag, steering wheel, or any other vehicle parts hit your body.
Penetrating Injuries
Internal bleeding is often a result of penetrating injuries, which are the ones that break the skin, and it's very serious – injuries like that are the most complicated wounds since they can cause organ damage, which is why getting medical treatment is vital.
At the same time, on some occasions, you may not develop pain after a car accident since some abdominal injuries or pelvic injuries take longer to appear, so evaluate if you're experiencing severe pain or other indicators.
Get to a doctor right away if:
Severe pain exists

Lower abdominal pain
Abdominal bruising.
Symptoms of internal bleeding:
Abdominal cramps
Pelvic fracture or other fractures
Abdominal tenderness
Blood pressure changes
Ruptured spleen
Dizziness, nausea, and vomiting
Swelling or inflammation
Discomfort
Difficulty standing
Constipation or urine changes.
What to Do if You Experience Abdominal Pain, Stomach Pain, or Think You Might Have Internal Bleeding
The first thing you have to do if you have abdominal pain after a car accident is to seek medical attention immediately; therefore, the doctor might determine if you suffered from blunt force trauma, and they might aid you if you're in extreme pain.
Once you ensure you're not at risk, you can ask for legal advice – don't wait any longer, and stop looking for "wrongful death lawyers near you" because the best experienced, and most aggressive Los Angeles wrongful death attorney is ready to help you: Michael Ehline.
At Ehline Law Firm, we believe the attorney-client relationship is essential, especially if you're filing an injury claim, since auto accidents can cause a lot of problems, so in many cases, victims are suffering, they're in pain, and all they want is to find a civil lawyer nearby who can help them.
If the driver was negligent and there is enough evidence for the lawyer to prove there was a breach of duty, then fear not – the personal injury lawyers at Ehline Law Firm can aggressively fight for your case and ensure you get compensation for your medical expenses. Call now at (213) 596-9642!
Why Ehline Law Firm?
There are different law firms available, but all the lawyers at Ehline Law Firm have years of experience with auto accident cases; additionally, you get a free consultation and can ask all your questions about your car crash.
We understand you have to seek legal counsel from the best people, which is why we know Michael Ehline is the right attorney. Since he was a US Marine, he has a rigid sense of honor, and as a self-taught lawyer, he has the knowledge and experience to help you.
Furthermore, the firm has won awards and often receives positive reviews from clients like you – people who want justice for their physical trauma.
You can get a free consultation with Michael Ehline and start your legal process today – a car accident can cause acute stomach pain, seat belt syndrome, and much more, so don't hesitate and call now!
Main Los Angeles Location
633 W 5th Street #2890 Los Angeles, CA 90071 (213) 596-9642.