The Ford Motor Company wants to change how it sells electric vehicles to customers. It doesn't want to negotiate over price anymore, which may be brutal when making sales.
"…the customer will pay for the vehicle online at a non-negotiable price."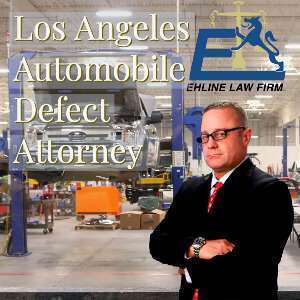 Ford Is Going Electric on it's Sales Staff?
Ford is Going online? No more bait and switch or fraud lawsuits could be a benefit. I am Los Angeles car crash lawyer Michael Ehline. I am a former car salesman, limo driver, and U.S. Marine. I know a thing or two about transportation law and shady sales tactics. Below I will discuss how electric vehicles and Tesla are changing the traditional scumbag care salesman model, for better or worse.
Ford's Plan to Restructure the Dealership Model
Ford has come forward with a new structure with many people talking. The company wants to create a website that will give every customer access to the electric vehicles that Ford is bringing forward. However, the customer will pay for the car online at a non-negotiable price. This model has come about because Ford wants to try and match the profit margins of Tesla.
The CEO of Ford came forward and spoke about his reaction when the second-quarter profit for Tesla came out last year. He was impressed and amazed at the company's premium, so he created the same money with his own company with the new services he wanted to roll out.
This conversation happened just one day before he announced his spending of $3.7 billion to hire around 6,200 workers to help with the assembly plants that are located in Michigan. He is aiming to sell two million electric vehicles by 2026.
However, this means that the dealer will no longer hold any inventory. After paying for them online, they must send the vehicles to the customers. He did not give a timeframe for when this will happen, but he is working towards making this a reality.
Ford's Transition and History
Everyone knows that this transition to online sales will bring a lot of challenges to Ford and any other car company that wants to do the same thing. It is later discussed how many state laws help protect dealers from preserving their status. However, some companies, like Tesla, have cut out the dealer completely.
This is because Tesla has retail stores and not dealerships. The company does not need to pay for dealer services if there are no dealerships. However, Ford is looking to make even more significant changes because the company is not just looking at changing how cars are sold. In March, Ford changed history and restructured the electric vehicle business from the fuel business. The money from the fuel side of the company will be put into the electric side.
Ford's CEO came forward and spoke about changing the business model to copy more of Target's model. The CEO has realized that Target can stay relevant in the Amazon world because the company has opened more physical stores for people. Also, Target has gone online, allowing consumers to have their products straight to them.
Tesla's Ellon Musk is probably laughing about all this, as it makes zero sense to go halfway. He is already talking about providing humans with universal income and going full robotic. But Ford is beholden to Washington DC and the bureaucracy. It would probably anger the Unions and other traditional democrat voters just willy-nilly to shut down dealerships before midterms. So like the Keystone Pipeline, the dismantling of Ford jobs likely won't begin until after the next elections.
So the official story is that the CEO of Ford got his idea from Amazon. He believes that consumers should not have the same access to the new cars as other dealers or even Tesla. Instead, they should be purchasing their car online at a non-negotiable price.
The Ford CEO and What He Has to Say
Jim Farley, the Ford CEO, suggested something at the beginning of June 2022. He said he wants the online sales service for electric cars to move online. Also, he later said that the dealerships would have no inventory of electric vehicles moving forward. If a customer wants to purchase an electric car, they would have to contact the manufacturer and arrange for a remote delivery or pickup after buying the car online.
This decision has been discussed for many months with the other board members. However, it is unclear if this will happen, so people must wait until September to get the updated sales plan.
What Do Other People Have to Say?
It is no surprise that many people have concerns over this new sales model. It will replace a sales team, which will affect people's lives. However, the CEO has said that this change needs to happen and that consumers will have better experiences with these services. Even though many dealers are worried about their access to consumers, some laws protect them in all 50 states.
This means that the dealer is guaranteed to be the middleman regarding the consumer purchasing a car and the manufacturer. However, other groups have come forward and have said that this is not a good model for this service. They think some customers should be a part of the new retailing services available to them.
Even though there are laws to help protect dealerships, many large car companies, like Tesla, have managed to bypass this system. An example would be that Tesla has created this service where customers cannot buy the car in person but must go to the website to purchase their vehicle. Also, their showrooms are only galleries, meaning that people can only come in and see the cars and the price, but they must pay for the vehicle online.
Many dealers are unhappy with this planned service because they believe they have an essential role in the car industry. That is why they have managed to get lawyers that support their cause, which will make it challenging for Ford to implement these services in certain states.
Additionally, members of the Ford team have said that this change will mean dealers will have a less critical role in the car industry. Instead of them being dealers and providing customers with that service, they will end up being a part of the delivery arm, which is not what people want. However, Ford will need to be aware of the upcoming decisions that will affect dealers because they will not be happy if they are out of a job.
What Are Some Initial Reactions?
When the announcement came out, many dealers flocked to their phones to call up Ford to understand what was happening with the dealerships. However, some dealers have expressed their enthusiasm regarding this new change.
It was a crucial step for Ford to ensure that all of the employees felt safe with the new decisions that would eventually go into effect. When Farley announced the company split, where dealers would be specializing in certain vehicles, many people didn't know what to say because it was too new of an idea.
However, there are a lot of mixed reactions. Many dealers are excited about specializing in certain vehicles, while others are not as excited about this opportunity.
Will It Be Better Than Tesla?
Farley plans to make any changes to the dealers that participate with Ford; however, many analysts are not on board with this new process. This is because they think this new system will eat into the profits and will not be as successful as Tesla.
However, Farley disagrees with this sentiment because he believes change is inevitable. That is why they have been undergoing surveys with every Ford dealership worldwide. The company wants to create an experience that is better than Tesla's, which can only happen if they get the correct feedback from employees.
Is Ford Trying to Smooth Things Over?
Since there is a lot of upset over the recent announcements made by the CEO of Ford, the company has needed to speak about the service and the contact that dealers will have with customers. The current operation to try and get dealers on the side is by having meetings with them. Farley has been holding four-hour meetings where he speaks with 300 dealers and addresses any concerns they may have with the recent news. These meetings have helped dealers with the service they will need to provide one day, but it shows the challenging position Ford has put itself into.
A rep from the company has come forward and said that the company still wants to follow the franchise laws when it comes to its future service. However, this still means that the price on the site cannot be negotiated, and people will need to pay that amount. This will also be a commitment to the customer, so they are always aware of how much money they will need to buy the car.
However, one of the biggest problems that Ford is facing is the rollout of this plan. The company hopes every dealership will be on board and ready to start this new operation by September, but that does not look like it will happen. If every dealership needs to change its ways of selling cars by September, then there are going to be a lot of dealerships that are left behind.
This is because dealers will need to create new systems to implement, so they are following the new rules. Also, people will need to change how they pitch their sales to consumers if they want to sell cars. This is just an entirely new way of working with a group of people that have not needed to change for many decades. There are bound to be some problems throughout this change.
How Is Ford Going to Help with Implementing the New Process?
Ford will be investing a lot of money into the training and demo models for dealerships to get used to the new way of selling. The company wants dealers to have a week with the latest products and services to get accustomed to what will happen.
Many executives have changed their thought processes on the new customer experience since many of the meetings with the dealers brought different problems that they did not think about previously. One of the recent changes is the one-week buy-back period that will take place for every electric vehicle. However, dealers were the ones who spoke out about this policy and how it would not work with customers or policies.
If Someone Wants to Buy an Electric Car, What Do They Need?
Gas prices have skyrocketed, which is why many people are looking to purchase an electric car. The fuel economy is slowly beginning to stabilize, but the prices are still too high. With this in mind, many car companies like Ford are going to jump onto this wave and try to sell as many electric vehicles as possible. However, there are a few things that people will need to remember when looking at any electric car service.
Plan Ahead
Since electric cars have become so popular, people should think about their future electric car purchases early. This is because many companies do not have an electric car available to test drive, but if Ford's model does work, there should always be a car available for people to look at in person. They will need to head over to the site to make a purchase.
People Should Be Ready to Wait for
When someone does not go for the first price they see when it comes to an electric car, there is a high possibility that they will then need to pay extra to purchase the vehicle, or they will need to wait for the car to be made. Many companies are putting heft markups on vehicles because of the high demand, which leaves many consumers waiting to buy their electric cars.
Rebates
Any rebate is confusing, but the refunds for the price of an electric car seem to take the cake. One of the biggest problems with the federal government's offer is that people will need to wait until tax season for their rebate to be paid, putting many people off when they want to pay for an electric car.
Also, if the consumer wants to finance, lease, or buy the car, they will change the rebate service entitled to when they buy an electric vehicle. However, many professionals have said that this is not a good move for people who want to purchase an electric car because there is a lot of fine print that people are not reading.
Any customer who wants to buy one of these cars and use a rebate should read over the fine print to ensure they are not getting themselves in trouble. Additionally, the refund cannot be used for everyone, so certain people who make over a specific amount of money will not be able to have access to the rebate. The rebate will vary depending on the income that is pulled in by the household.
Used Is Not an Option
Many people like to buy used cars because they can get them cheaper, but that won't happen with one of these vehicles. There are very few electrics on the used car market, only the older models with lower ranges. The last thing anyone wants is to buy a car that cannot take them to their destination. Also, people will not have access to the rebate with a used car.
Electricity Savings May Not Happen Due to Home Charging
Yes, gas prices are indeed ridiculous, but so are electricity prices. Home charging will cost every person because the Department of Energy has raised its merits regarding electricity usage. Even though people will sometimes spend $15 to charge their car completely, purchasing it would have set them back quite a bit.
Department of Energy Concerns And Customers
When both prices are combined, many believe home-charging cars may not be cheaper than driving a gas car. However, most want to buy an electric vehicle because they can save money on many things other than charging. This may be because the vehicle will not need an oil change or new spark plugs.
Except, it is expensive to fix these cars if anything goes wrong. This is because specialists will need to be called to work on the vehicle. Many people are looking at hybrid vehicles because there are more options, and it would be easier to get the car fixed. Also, more are on the used car market, making many happy.
Conclusion
A new age of vehicles is coming out for people to purchase. An electric car may solve many people and their gas problems, but people will need to remember how much money they will need to spend when it comes to charging. Also, they will need to consider the waitlist for receiving their new car.
Also, Ford has come out with a new way of selling cars, which has left many dealers unhappy. However, the company is convinced that this is the best way forward, so it does not look like this will change anytime soon. Since the company hopes every dealership will be ready to roll out this new plan in September, the dealers need to get on board with the program.
Luckily, the company listens to dealers' concerns regarding this new selling method. The company is considering this new selling method because the CEO believes this is the way forward. However, only time will tell if this is the right choice for Ford.
Call Ehline Law Today!
The team at Ehline Law is here to help anyone struggling with the new law changes and company changes within Ford. If you think you are being wrongfully dismissed and have a case, then the team is here to help. Every member is passionate, knowledgeable, and experienced in the law, which means every client will be listened to. Any questions should be asked at (833) LETS-SUE.