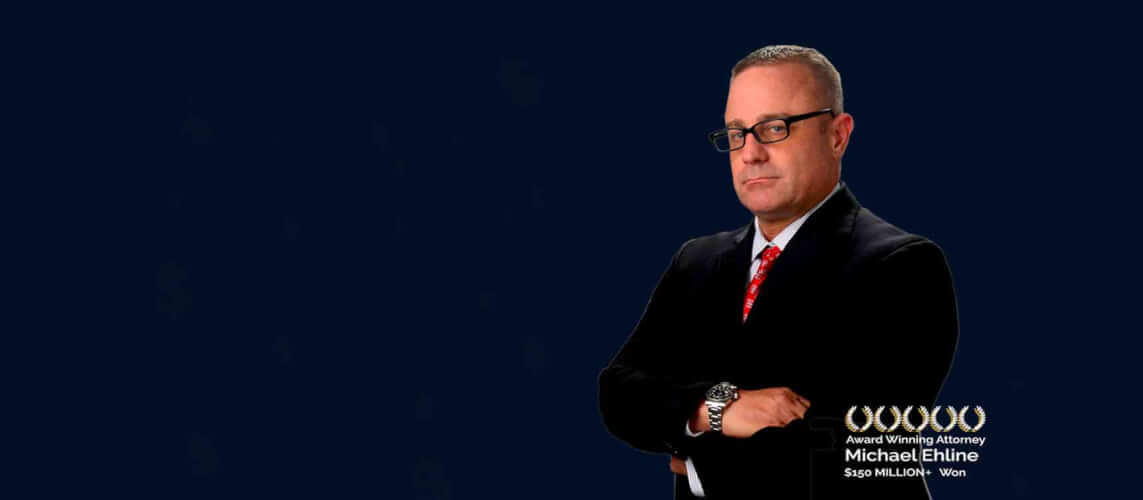 Being in a car accident is a very uncomfortable experience to go through, and unfortunately, you can experience damage to your knee bones, ligament tears, or even need immediate surgery, so read on and find out everything you need to know for your knee injury case after a car crash.
Knee Injuries are Common in Car Accidents
This article covers the following:
Symptoms of a Knee Injury
Frequent Types of Knee Injuries
How to File a Claim.
Symptoms of a Knee Injury
Knee injuries can be very debilitating: they can cause everything from severe pain to knee cap issues, and some of them even require surgery.
If you believe you have a serious knee injury, you should try to identify whether or not the symptoms apply to you – minor knee injuries cause issues as well, and in many cases, you may need physical therapy.
To identify knee injury symptoms, you have to be very aware of what you're looking for; thus, take a look at the following examples and determine if you're experiencing them:
Discoloration
When a specific area starts changing color, it might be time for you to get medical help – seeing, for example, that your knee joint is yellow, red or even green is very dangerous, so call a doctor right away when that occurs.
Pain
It's normal to experience pain after car accidents; however, common knee injuries can cause discomfort, so your knee might hurt when you touch it or try to move your leg.
Changes in Strength and Range of Motion
You may feel like your knee joint is no longer strong enough to support your weight, and that may occur if you have a knee fracture or any other serious issue, so not being able to move it like you could before the car crash is also a sign that you need immediate medical help.
Blood Circulation Anomalies
Car accident knee injuries work like any other type of injury – after they occur, they might try to heal themselves; thus, you might feel like your knee is warmer than usual – nonetheless, if it's cold, you might have blood circulation issues.
Frequent Types of Knee Injuries
There are many types of knee injuries, but the most common ones are soft tissue injuries or knee ligament injuries, which is why you should keep reading to you understand what you might be experiencing:
Posterior Cruciate Ligament
The posterior cruciate ligament (PCL) is the strongest one of the two, which is why PCL injuries are so complex; thus, it may cause joint instability, and initial medical treatment might include rest and ice – eventually, you might need surgery.
Anterior Cruciate Ligament
Even though the anterior cruciate ligament (ACL) is not as strong as the PCL, both knee ligaments are essential to walk and move properly, which is why you need immediate medical attention when an injury occurs. In many cases, you might require surgery as well.
Dislocation or Fractures
As with all your body parts, you may suffer a kneecap fracture, a tibial plateau fracture, a fractured patella, and much more.
Meniscus Issues
A torn meniscus or similar issues is one of the most serious knee injuries you may suffer – this injury involves not being able to support your weight when you try to stand up since it directly affects the knee joint.
How to File a Claim
Now that you know more about identifying whether or not you suffer knee injuries, you might be looking for "wrongful death lawyers near me." Fortunately, you don't have to worry anymore because Michael Ehline is here to help you, especially if you want to prove negligence and breach of duty.
At Ehline Law Firm, we are famous for helping many clients with their cases, especially if the victims were in car accidents – since Michael Ehline was a US Marine, he has a unique sense of honor and respect for people like you.
If you want the results you deserve in your case, call now because our firm has received awards, and clients often give excellent reviews because they know we can help them.
You don't have to look for a civil lawyer near you anymore – Michael Ehline is an experienced and aggressive Los Angeles wrongful death attorney, and he's ready to guide you through the process.
When you are in a car accident, you might suffer from serious injuries, such as damage to your medial collateral ligament, a PCL injury, a meniscus injury, and more, so stop looking for bodily injury and "wrongful death attorneys near me" and call Michael Ehline today at (213) 596-9642 to get the results you expect!