People Killed in LA Car Wrecks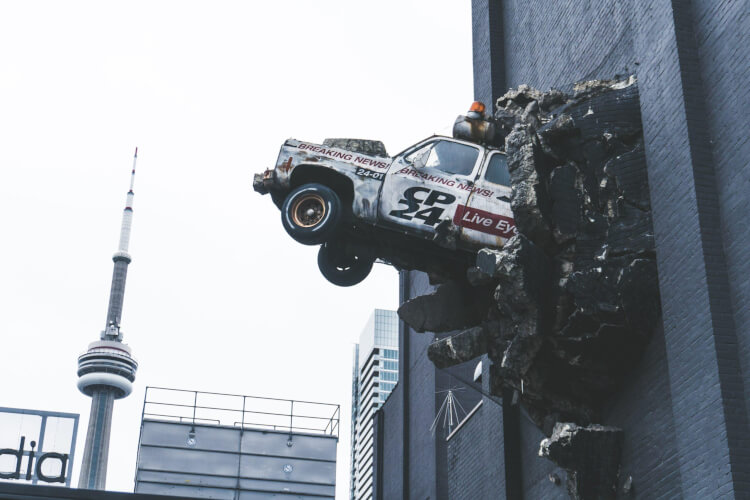 Ultimate Guide to Understanding Los Angeles Driving Deaths
You'd think the last Covid-19 pandemic would have reduced the number of people on the road, eliminating traffic accidents. However, it's surprising to know that the rate of people injured or killed on the LA streets remains the same while the number of car crashes has fallen.
As far back as 2016, the amount of Los Angeles traffic accidents rose by almost 20% to 55,350. This translated into a person being killed in a Los Angeles traffic accident every 40 hours.
There has been a decrease in car accidents across LA by 70% since 2019 due to the pandemic. But this percentage did not translate on the roads of LA, where the number of people who died only dipped by a small 3%.
Such discrepancy points to the daily severe traffic violence in Los Angeles, a massive challenge for the government to tackle to save lives.
Traffic Deaths in LA
Mayor Eric Garcetti, a massive supporter of the international safety program, stated that by redesigning roads to reduce speed and ensure safety, the city can look at eliminating fatal crashes by 2025. As ambitious as the program sounds, the reality of no deadly crashes is quite different.
Recent statistics suggest that the number of vehicles on the road has declined, but the number of deaths has not changed. Dangerous driving by Los Angeles drivers is one of the main reasons for such a disparity.
The Speeding Pandemic Root Cause for Traffic Fatalities
The Los Angeles Department of Transportation has stated that the city has made considerable investments in public infrastructure to reduce traffic violence. However, this has only led to increased overspeeding, causing fatal car accidents.
The Los Angeles Police Department connects the number of traffic deaths with more opportunities to speed. Vulnerable road users are the ones who become victims throughout Los Angeles County.
Since the pandemic, many have either stayed at home or resorted to more bicycling, which has led to reduced road traffic. Such situations have created conditions for fewer car crashes, but most of these were fatal car crashes.
Los Angeles Traffic Accidents Statistics
Although there was a dip of 3% in fatal traffic accidents across LA, the figures are on the rise for some communities in Los Angeles County. Los Angeles spreads across four geographic zones, the West, the South, the Valley, and Central LA. Car accident fatalities may have fallen in one zone but risen in another.
Here are some key statistics to help understand the gravity of the situation:
Pedestrian deaths were reduced by 12% overall. However, some of the neighborhoods in LA experienced an increase in the number of pedestrians killed by drivers crossing traffic lanes.
The number of motorcycle accident deaths increased by 45%.
There was no change in the number of motor vehicle occupant deaths.
Fewer people died due to traffic collisions in LA's West and Valley divisions compared to last year, but there was an increase in traffic fatalities in the South and the Central areas by 27% and 17%, respectively.
Initially, it made sense to blame traffic safety for the hike in the number of cases. However, upon further studies, it was found that racial equity played a considerable role.
Los Angeles Traffic Accident Statistics on the Rise
By May 2021, 94 people had died in fatal accidents across LA, almost 50% more than the number reported in the same period last year. That is nearly one life lost to a car crash every 27 hours. The pandemic will be the least of the city's worries if such a rate continues to rise.
The LAPD enacted new policies in 2021 whereby the police will only visit fatal crash sites for reporting purposes, while minor collisions must get reported by drivers on their online portal.
This process has led many to believe that vehicle accident statistics are heavily under-reported, a grim reality for the city.
What Is Being Done to Prevent Traffic Fatalities in the City?
The LA Department of Transportation and other departments are trying to reduce traffic violence in the city by taking the proper measures and introducing newer safety policies. However, critics argue that the tools and resources must be improved to deliver a substantial change in neighborhoods facing generational underinvestment and poor transportation planning decisions.
The relevant bodies have upgraded crosswalks and traffic signals, introduced speed feedback signs, underwent lane reconfigurations, and other safety measures to curb speeding and reckless driving. If you've gotten into a car accident that was not your fault, contact us at (213) 596-9642 and get a free consultation with our personal injury attorneys, as you may be eligible for compensation
Main Los Angeles Location
633 W 5th Street #2890 Los Angeles, CA 90071 (213) 596-9642.