Solar-Powered Aircraft 101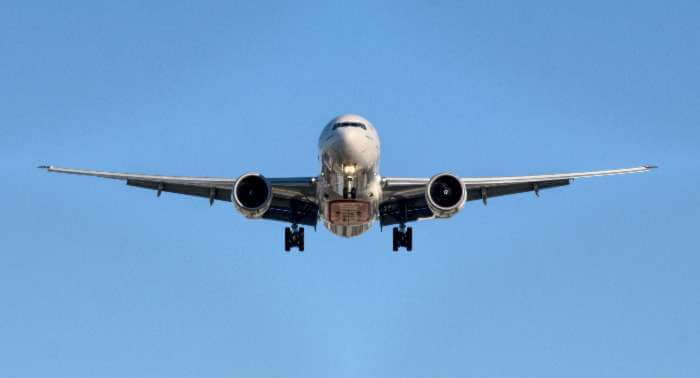 Ultimate Guide to Understanding Solar Airplanes. People dreamed about airplanes using solar power instead of fuel; now, it seems like it might be real. Nonetheless, the future of these aircraft is still uncertain, and having a legal expert to help you in case the worst happens is crucial.
This article offers everything you should know about this topic, including why hiring an attorney is the best option you should consider.
Solar-powered Aircraft Models Have Existed Since the 80s
Solar panels are becoming more popular today because people are conscious of how their actions affect the environment. Each day, regular citizens wonder what they can do to contribute to the planet, and one of the most common questions to ask is whether a solar aircraft can exist.
Tony Tao, a Ph.D. student in Aeronautics and Astronautics at MIT, has mentioned that solar-powered aircraft models have existed since the 80s. However, not many people know about this, and it's probably because the solar plane models have never been on commercial flights. NASA and its subcontractors have built several solar-powered airplane models, such as the Pathfinder, the Centurion, and the Helios.
These three models are pioneers of a new generation of vehicles in the aviation industry, and they also use remote piloting and electrical energy asides from solar cells. The previously mentioned solar-powered aircraft models are sometimes as big as 737 passenger jets; they have enough solar panels to travel by day and use fuel-efficient lithium polymer batteries when sunlight is unavailable. However, any similarities they have with commercial flights end there.
Solar Power Represents an Engineering Challenge
Designing a solar-powered airplane capable of carrying hundreds of people is the most challenging aspect of perfecting these types of air traffic operations.
Unfortunately, solar-powered airplanes deal with obstacles like no other air travel vehicle. Firstly, both the solar airplane and the sun are constantly moving, so the angle to capture the sunlight highly varies, which doesn't happen when putting solar cells on a rooftop, for instance.
At the same time, the aviation industry has had issues with harnessing enough energy for speed. Even though solar-powered airplanes capture the energy that later converts into electric potential and powers the aircraft, it's not enough – it barely reaches 50 miles per hour.
Tao mentions that even if technology advanced and experts could harness more energy, solar planes would travel at 100 miles per hour tops. Therefore, they are not a convenient alternative for people who need to travel quickly. Compared to commercial planes, they're still very slow since these vehicles go at around 600 miles per hour.
Solar-powered planes also face other obstacles, such as suffering the effects of poor weather conditions. Each solar cell has a specific design to make the plane lightweight, but this makes it more vulnerable to its surroundings.
Solar Panels Work Differently on Planes
Since the invention of the first solar panel, people have wondered if solar cells could help fight global issues, such as climate change. Reducing the carbon footprint by changing some aspects of air travel sounds like a convenient idea on paper, but scientists doubt that it will be an actual solution to the problem.
Even though experts have performed test flights (such as the ones the Solar Impulse and the Solar Impulse 2 did, for example), there is still a long way to go before air travel includes solar cell technology.
Years ago, Bertrand Piccard and Andre Borschberg took turns trying out the first flight of a high-altitude plane fully using solar energy. Its name was the Solar Impulse, and they took around one non-continuous year to perform the test flight around the world. Even though this aircraft needed to undergo different improvements, the flight test that the Solar Impulse completed was an immense win for non-fuel-powered aviation technology.
A Solar-powered Plane – Will it Ever Exist?
The Solar Impulse and the Solar Impulse 2 (which came afterward as new technology allowed the improvement of older planes) are examples of solar aircraft models that work on a different type of fuel.
However, it's evident that this kind of aviation tech still requires many changes before fully going out into the world. Some experts believe it's just not an option to replace commercial flight alternatives and that the best path is finding other power sources that don't harm the environment.
With better battery technology that replaces solar cell options (particularly on the tail section of the planes), these tech birds can fly without harming the earth.
The sun is not going to give off more power than it already does, and the cost of developing a solar panel-powered aircraft model that works might be too much for its results, anyway. Thus, electricity might be the ideal option. After experts designed and flew the Solar Impulse and the Solar Impulse 2, other scientists decided that the next steps to try are to implement innovative batteries in aviation technology. Thus, the idea is to move away from fuel still but to do so in a different way.
You Need Legal Protection Regardless of How You Fly
Going on an aircraft means you probably want to visit your loved ones, vacation, or travel due to business. Regardless of whether you're on an electricity-powered plane or in a fuel one, it would help if you were safe.
Flying has its risks. You're up in the sky, and each pilot must perform a series of drills when taking flight and landing.
Therefore, anything can happen, and if you want to feel confident and safe each time you're in an airbus, getting help from a legal expert might be the ideal solution.
Some people feel very nervous when they're up in the skies, and it makes sense because many things are unpredictable. However, if you hire an attorney, you know that you will get fair compensation for what you go through regardless of what happens to you in an aircraft.
Considering that plane tech still needs to overcome numerous obstacles, many years will probably go by before people are able to fly in a plane powered by batteries, electricity, or other kinds of energy.
Piccard and his partner were pioneers in this project, but there is still a long way to go, so hiring a legal professional is crucial if you want to guarantee your safety.
Accidents Can Happen
Regardless of the type of energy or power that a plane uses, you're still at risk. Wings can malfunction, the weather might compromise the efficiency of the airbus, and satellite technologies can fail.
Companies and your plane's pilot have the responsibility of keeping you safe, but if you want to make sure you look after your own safety, hire a lawyer.
Flying a plane requires a responsible and experienced pilot to know what to do in any situation, regardless of the type of energy they're using.
At the same time, they must evaluate their surroundings and guarantee that you're always secure, but unfortunately, even if they are responsible, sometimes things can go out of control.
Accidents can happen, and while it's the company's responsibility to keep you safe, you must have a legal expert by your side if you want to file a lawsuit for your plane crash.
They can help you through the process and guarantee that you get the best outcome possible.
Get an Empathetic Lawyer Who Understands
Even though hundreds of lawyers are out there, not all of them understand what it's like to be in airplanes that crash. Michael Ehline, however, knows what you're going through, and his mission is to provide you with the legal guidance you need to handle what occurred.
Flying on a plane that still uses fuel power is not unsafe in itself, but you need to know that anything can happen.
If the worst occurs, the legal expert can analyze your case, walk you through the process, and guarantee that you get fair compensation for the damage you suffered.
The future of aircraft companies is still unsure, considering that space project alternatives, solar cells, and fuel-efficient planes still need numerous improvements.
Therefore, getting expert help in case anything happens is the best idea, especially if you want to guarantee that you have a professional to rely on whenever you have any questions.
Contact Ehline Law Firm Today
While engineering and aeronautics experts are working on reducing the cost of airplanes and increasing their efficiency, lawyers help people by passionately defending their cases, and this is exactly what Michael Ehline can do for you.
Hiring Michael Ehline means you get help from an expert who understands what it's like to be in pain, especially since he is a former Marine. He also knows his country and is committed to helping anyone who needs it, so he is ready to guide you through your process if you want guidance. Contact Ehline Law Firm today to get the legal assistance you need.