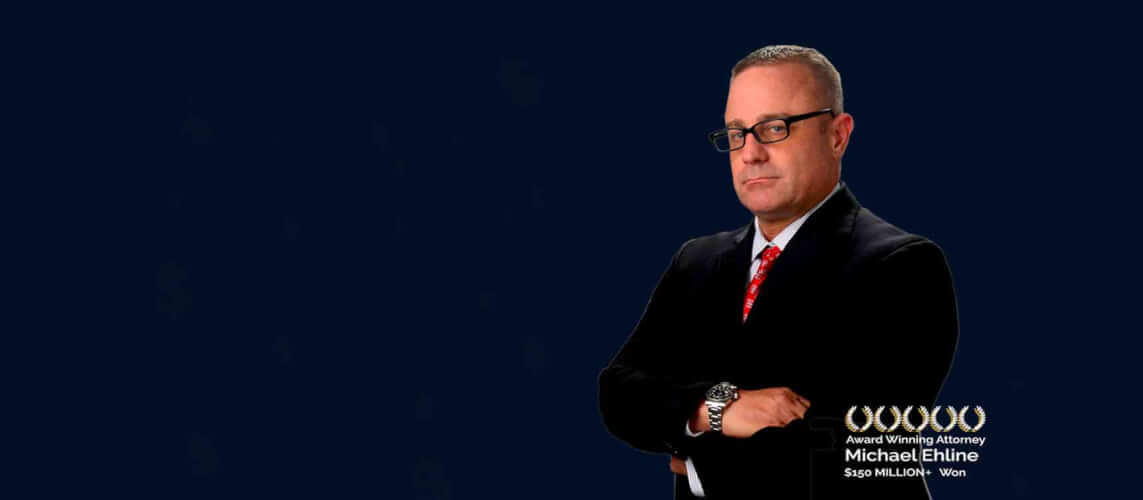 Jaywalking is the act of a pedestrian who enters a roadway illegally or improperly. It may also refer to pedestrians who cross at an unusual place, such as in front of a driveway. Many people believe that jaywalking is illegal in every state, but this is not true.
While it is technically illegal in a number of jurisdictions, there are plenty of locations where it is tolerated. And besides that, in Los Angeles, California, pedestrians always have the right of way, even if they broke the law crossing the street. If you want to receive compensation for a jaywalking injury, our Los Angeles pedestrian accident attorneys can help.
We are also wrongful death experts. You can speak with one of our superior advocates today at (213) 596-9642. Or you or your loved ones can contact us using our website contact form here. Or keep reading this below article by one of the best accident attorneys in the U.S.A.
I am Los Angeles jaywalking injury lawyer Michael Ehline. I have vast experience as a premier personal injury attorney at Ehline Law Firm. Since 2005, our leading attorneys have expertly handled thousands of car accident and road claims involving cars, trucks, buses, motorcycles, bicycles, and even off-road cases.
I have also assisted in drafting federal traffic safety legislation on behalf of American consumers in defense of consumer rights. Since 2005, my firm and I have won millions of dollars on behalf of traffic accident victims.
What We Discuss?
Below, I will discuss California jaywalking laws and related pedestrian deaths, including injuries to people who may have violated traffic laws, by presenting an immediate hazard to an oncoming motorist.
To begin with, jaywalking enforcement and traffic enforcement have generally been lax in L.A. since the outbreak of COVID-19.
Here are some questions I will answer for you in the below article:
What are the legalities of jaywalking in California?
What is the fine amount for violating CVC 21955?
How are laws applied in residential areas versus commercial zones?
Is it possible to pursue a case against someone who mows you down while you're strolling along the street illegally jaywalking?
There are traffic laws, and the jaywalking law could come in handy as a defense for a motorist in a negligent vehicular homicide case or mitigate damages under California's pure comparative negligence regulations.
In the end, I will include some bonus information about getting a confidential consultation from a premier personal injury attorney in Los Angeles and forming an attorney-client relationship with the Ehline Law Firm.
We will also cover obtaining money for damages and handling insurance settlement negotiations (Collecting money for medical bills, lost wages, and other financial losses).
Jaywalking Laws Are Designed to Protect Pedestrians
At a junction where there are traffic lights or law enforcement, the California Vehicle Code Section 19520 (CVC) is the statute that bans jaywalking. When pedestrians walk across intersections with traffic lights or law enforcement, they must stay in the crosswalks. This provision is an infraction punishable by a fine of up to $200 plus court fees.
21955 CVC states: "between adjacent intersections controlled by traffic control signal devices or by police officers, pedestrians shall not cross the roadway at any place except in a crosswalk."
Let's Look at Some Scenarios Law Enforcement May Issue a Jaywalking Ticket
Crossing at a crosswalk when no traffic is present,
Crossing a road at an intersection without flashing lights or blind pedestrian symbols,
Running across a street 15 feet from a marked crosswalk exemplifies jaywalking.
What Are the Law Enforcement Penalties Besides a Relatively Minor Infraction?
A penalty will be imposed by the Department of Motor Vehicles (D.M.V.) for each violation of this traffic law legislation, which is in contrast to a California misdemeanor or felony, which are considered offenses. A jaywalker might be fined. The fine for jaywalking is $196. This is the beginning amount and does not include the associated expenses of processing fines and penalties.
The pedestrian will not have points added to their D.M.V. driving record. This code section is valid in both residential and non-residential commercial zones. Also, in some jaywalking cases, vehicles hit pedestrians at traffic signals and on dark street corners as they cross the street from adjacent intersections.
If this occurs, a pedestrian may still sue the automobile's driver for any damages caused. However, any eventual damage award will be reduced due to comparative negligence rules.
What About Overzealous Law Enforcement?
The last few years before COVID-19 saw several jaywalking cases end in tragedy due to unequal enforcement of pedestrian traffic laws. Orange County deputies fatally shot Kurt Reinhold, a 42-year-old black man, after stopping the 42-year-old for jaywalking after a struggle ensued.
California Governor Gavin Newsom said he was working with lawmakers to develop legislation that "addresses the unequal enforcement of jaywalking laws in a manner that does not risk worsening California's pedestrian safety."
Blacks are 4.5 Times More Likely To Violate Jaywalking Laws?
Black Californians are up to 4.5 times more likely to be stopped for jaywalking than their white peers, according to data the state collects under the highly touted democrat law called the Racial and Identity Profiling Act (RIPA). Many civil rights groups argue that police use is jaywalking as a pretext to stop black people.
Low-income neighborhoods and communities of color are more likely to lack sidewalks, have longer distances between crosswalks, and have malfunctioning pedestrian crossing buttons. This is why they are more prone to be fined for not adhering to traffic laws. The base ticket price is $197, but add-on fines can add up to a poor black person.
African Americans Account for 23% of L.A. Jaywalking Tickets?
In Los Angeles County, black people make up 23% of jaywalking stops. Over the last decade, most people illegally crossing the street were Black — in a city with a 9% Black population. Rather than focus on bad behavior, California's answer is to decriminalize things that were illegal. (that makes things equal?)
Pro Defund the Police Democrats Blame Police
A bill passed by California's single party, formerly pro "Defund the Police" legislature, seeks to reduce those alleged inequities by blaming the police, apparently for not arresting enough white people.
Rather than enforcing the laws they passed and the incredibly high fines they created, their logic is to simply decriminalize jaywalking by allowing black pedestrians more leeway to cross the road illegally. Assembly Bill 1238, dubbed the Freedom To Walk Act.
The Freedom to Walk Act, a bill introduced by Assemblymember Phil Ting (D-San Francisco) and other "pedestrian safety groups," aims to address this disparity by making it easier to cross streets illegally outside a legal intersection.
You Can Cross if It's Safe Law?
Authored by Assemblymember Phil Ting, a Democrat representing San Francisco, Assembly Bill 1238 repeals California's jaywalking laws. The bill would make it legal to cross the street so long as it is safe to try and lower California racial tensions and to jaywalk citations to blacks and other minority individuals. (A Latino, etc.)
Although this sounds more like a Libertarian position, it was passed to make life easier for black people. So even the democrats appear to realize that too many laws hurt ordinary people, which is a good thing to learn.
Civil Rights Violations as a Penalty Against Police?
There should be no executions for jaywalking tickets, poverty, or mental illness. Even a careful person can be hurt crossing the street. The last thing our city's population needs is for police to kill someone as they cross the street.
Our Los Angeles civil rights attorneys, can help you and your loved ones make your government claim for wrongful death but prefer your family stays safe while simply crossing the street. Safer streets and public safety remain the goal, not criminalization.
1. Is jaywalking A Violation of California Law?
In California, jaywalking is prohibited, which entails crossing the street mid-block under California Vehicle Code 21955 CVC.
This CVC code section states:
A pedestrian shall not cross a roadway at any other location except within a crosswalk if a traffic signal device controls an adjacent intersection.
"Controlled" "Traffic Device" Defined:
When a motorist sees the flashing red light, it indicates that the signal is in operation and that pedestrians are permitted to cross.
What About Flashing Signals?
The lit-up words "walk" and "flashing green) or "don't walk" (Flashing red) will modify your moves accordingly.
The signal may also display a lit-up, green-walking man, which means someone can legally walk across.
Can I Be Arrested For Jaywalking Alone?
Not generally, unless there is a secondary offense like being drunk in public. It is important to note that while jaywalking is a violation, it does not constitute grounds for arrest.
Avoid More Pedestrian Deaths By Yielding Right of Way?
Under California jaywalking laws, a pedestrian must yield the right of way to any oncoming cars when crossing a street outside of a crosswalk. It would help if you made good-faith efforts to avoid auto accidents.
So under VC 21954, the pedestrian must give up their right of way to oncoming vehicles to avoid creating an immediate hazard and keep streets safer.
2. How Much Is the Traffic Fine/Penalty for a CVC 21955 Violation?
The penalty for violating pedestrian safety jaywalking laws remains as follows:
A person who is cited for an infraction
Acceptable and jaywalking citation issuance for the violation.
The base fine for a jaywalking traffic safety violation is up to $196. Sometimes allowing pedestrians off with a warning will happen, with a polite warning to safely cross the road and prioritize cars coming your way as a hazard.
The final cost of the ticket will be considerably higher owing to the following:
California state-mandated court fees, and
Penalty assessments.
Special Bonus Information: There are no "points" on your Los Angeles County citation. This suggests that pedestrian jaywalking will not be recorded on the traffic offender's driving record at the California Department of Motor Vehicles.
3. Are Residential Areas Relatively Minor Infractions Also?
Jaywalking is also a minor infraction in residential jurisdictions, designed to prevent more pedestrian road fatalities using tax-funded information campaigns and raising public awareness. Vehicle Code 21955 CVC applies in both residential and non-residential areas alike.
Crosswalks in residential areas may be less distinct, but the law is the same:
A pedestrian shall not cross a roadway other than in a crosswalk if a traffic signal device controls an adjacent intersection.
4. Can a Hit Pedestrian Who Jaywalked Bring A Lawsuit For Financial Compensation?
Maybe. A jaywalking pedestrian who gets hit by a car can still file a lawsuit against the car's driver or even the government for negligently maintaining signals or a substantially changed condition, making the marked crosswalks less safe.
We also discussed civil rights, where black communities and residents had more to fear from the police. However, any eventual damage award could be reduced due to CaCalifornia'sure comparative negligence laws.
A person who has suffered a tort claim must be paid compensation for all economic, non-economic, and intangible losses suffered as a result of such action, including:
"Economic" and "Special damages," such as medical expenses for medical care, property damage, and missed income, are included in this category.
"Non-Economic" "General Damages include pain and suffering,
At Ehline Law, our clients are our sole mission. We will relentlessly pursue the best possible outcome on behalf of injured jaywalkers through advocacy, experience, and service. We are a customer service-oriented business. We specialize in the practice of negligence law. As industry professionals, our elite team truly cares, and it's based on our proven track record. Under state law, California walks require you to legally cross the street, whether at a traffic light or even an implied crossing.
Los Angeles walks can easily result in the arrest of a black person as opposed to a white person. Because of this, a growing coalition has been building to decriminalize illegal conduct to make transportation laws less enforced. But death is the consequence of walking into roadways with an approaching vehicle coming at you. Although it is a crime, it is now frowned upon to stop people when they violate jaywalking laws, especially if the arrested person is black and fails to cross safely.
Drivers will need to pay extra attention in minority communities. If jaywalking laws are decriminalized, look for an uptick in car accidents against people walking across the street in traffic.
Schedule a Free Consultation To Learn More About Jaywalking Rights and Obligations
Do you want to bring a personal injury lawsuit for a pedestrian accident? We invite you to contact us at Ehline Law Firm for further information or to discuss your case quickly with a criminal defense lawyer. We serve visitors and residents from all over California, including Orange County, San Diego, Los Angeles, Sacramento, and San Francisco. If you desire to send us an email, you can utilize the contact page form or email us at losangeles@ehlinelaw.com.
Contact us today to receive your free consultation. Learn how we can help you receive just compensation for your injuries and losses from the comfort of your home or hospital. You can phone from anywhere with this toll-free number (833) LETS-SUE.