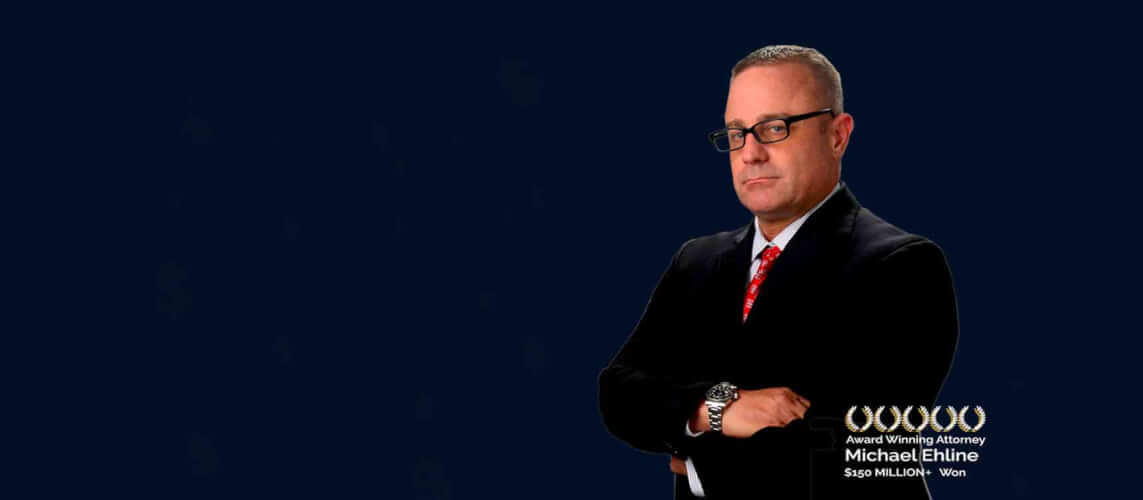 A car accident comes with a lot of complications as the insurance companies must decide who is at fault. But this complication can become even more hectic concerning taxi cab accidents.
If You Suffer a Taxi Accident, Who is Responsible? The Company or the Taxicab Driver? Ehline Law Can Help
Who is responsible for the damages, the taxi cab driver or the operator running the business? Below, our highly experienced taxi cab accident lawyer in Los Angeles explains the ropes of taxi cab accident law.
Taxi accidents are difficult in terms of compensation recovery for victims. If you got into a taxi accident, contact Ehline Law and our experienced personal injury attorneys to find out if you're eligible for compensation.
Is California a Fault-based State, and Does It Affect Taxi Cab Claims?
California is a fault-based state, meaning that the compensation is according to the degree of fault of each driver. This means that it is irrelevant if it is a car accident or a taxicab accident, you have a right to file personal injury claims against the negligent party.
Can You Hold a Taxi Driver Responsible?
According to California Law, all drivers must legally have minimum liability coverages to drive inside the state. The liability coverage also pays for any damages to the car accident victims, so they don't have to bear the financial brunt of a car accident.
In the case of a no-fault state, car accident victims can get compensation from their insurance company regardless of being at fault. This makes things easier as there is no need to prove fault. Since California is a fault state, you would need to prove the taxi driver's fault before you can hold the party responsible for any damages.
Our experienced taxi accident lawyers can help prove the fault of the negligent cab driver and increase your chances of getting compensation.
Who Is Liable for a Taxi Accident?
In a taxi cab accident, many parties could be liable for damages, and you must know who is at fault to file a claim.
Taxi Cab Driver
The leading cause of car accidents in the United States is distracted driving or drunk driving, which creates the case of negligence. Suppose you got injured as another vehicle's driver or passenger in a taxi cab. In that case, you can file claims against the cab driver's personal insurance if the driver's negligence caused the accident. In cases where a driver's personal insurance may not be enough to cover the damages, the taxi cab insurance can kick in, offering additional coverage to the victims.
Taxi Company
According to the law, taxi companies must have a workers' compensation program for all employees, which helps pay for any losses or injuries to the taxi driver in a motor vehicle accident while on duty.
Taxi companies must also have taxi insurance that provides comprehensive collision coverage in cases where taxi drivers are at fault. Tax companies must also have uninsured motorist insurance coverage or bodily injury liability insurance depending on the state—these kick in if the taxi company or the driver is at fault.
Other Vehicle's Driver
If you were in a taxi cab as a passenger and got into an accident with another vehicle due to no fault of the cab driver, you can file a claim against the other vehicle's driver. However, suppose the other vehicle driver does not have enough coverage. In that case, the insurance of the taxi cab company can provide you with the additional coverage you require to pay for your medical bills.
Third-party
A third party can also cause an accident scene, and for that, you need to file a third-party insurance claim against the third party. In the case of a defective road, a government agency might be liable, or a manufacturing defect can hold auto-makers liable for any damages.
Whenever there is an accident, you need to call the police to file a police report, an important document that insurers require to process claims. Take pictures of the accident scene and get contact information detail of the drivers involved and the taxicab company.
Contact Ehline Law to Find Out Who Is Liable Taxi Cab Accident and File a Personal Injury Lawsuit
Our attorneys will help determine liability, evaluate your claims, and fight for your rights to get fair compensation. Cab companies and insurers might try to delay processing claims or refuse, but our attorneys are not afraid to take matters to trial and win. If you got injured in a taxicab accident, contact us at (213) 596-9642 and get a free consultation with our taxi accident lawyers today. You can also contact us using our contact us form for more information on how we can help with your case and seek out the most money under California law to get you compensated fully and fairly.