Experts attest that California has the highest rate of car-related injuries and fatalities in the United States involving a human driver. With millions of people traveling on California roads every day, collisions are inevitable.
However, as statistics show, no shortage of drivers on the road exists. Distracted driving and over-reliance on new automobile technologies are exacerbating car accidents to previously unseen levels; combined with Tesla cars on autopilot, they could represent a recipe for disaster.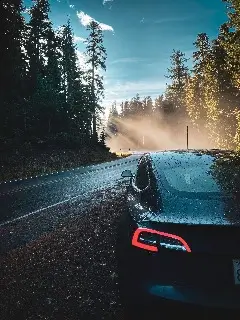 Tesla's Autopilot (Driver Assistance System) offers drivers the convenience of hands-free driving and safety benefits for normal driving. When switched on, it maintains a Tesla in its lane and monitors the vehicle ahead to maintain a constant distance. Autopilot does not enable vehicles to drive themselves; it merely provides assistance.
The National Transportation Safety Board Motor Vehicle Safety Investigation Of Tesla Cars
In two letters sent by one top federal auto safety regulator with the National Highway Traffic Safety Administration, information about the Autopilot update Full Self-Driving Beta detailing drivers demanded that Tesla provide information about non-disclosure agreements between Tesla and its vehicle owners.
The company's advanced driver-assistance systems, additional information about Tesla Vehicles from other Tesla drivers, and accident scene control measures like flares and emergency lights after dark are needed to fully investigate.
Parked Emergency Vehicles With Flashing Lights Causing Crashes?
Maybe. This warning to consumers came on the heels of multiple car crashes with parked emergency vehicles confused by their flashing lights.
Additionally, an illuminated arrow board, flashing lights, flares, and even traffic cones warning of potential traffic hazards may contribute to the known autopilot malfunction.
The National Highway Traffic Safety Administration, or NHTSA, is investigating why Tesla did not issue a recall after one death surrounding their advanced driver assistance assurance systems.
So far, evidence shows 17 people were injured, with one reported fatality since 2014 and 765,000 vehicles later. The family of Walter Huang, the Tesla crash victim who sparked a debate about the company's Autopilot feature, raised ire over the death.
Tesla Auto Collisions: Guide For California Personal Injury Attorneys, Media, and Customers
In March 2018, Walter Huang, an Apple engineer, died in a vehicle accident when his Tesla Model X struck a concrete barrier in Mountain View, California. After a series of incidents in which Teslas, in autopilot mode, allegedly crashed into police and other emergency crews, Tesla issued a software update that addressed the problem.
But the NHTSA asserts that issuing software updates fixing safety issues using software updates, with formal recall issued, violated the agency's rules. Tesla owners and other human drivers had a right to be notified via a recall involving their traffic-aware cruise control systems.
"Any manufacturer issuing an over-the-air update that mitigates a defect that poses an unreasonable risk to motor vehicle safety is required to timely file an accompanying recall notice to NHTSA." Just because Tesla and other manufacturers may make or install full self-driving software does not mean they can avoid the law with software updates, forward collision updates, or not!
Hence, in May 2019, the National Transportation Safety Board determined that Tesla was solely to blame for the fatal collision, blaming Apple, CalTrans, the California Highway Patrol, and the NHTSA for contributing negligence. Tesla's media relations department went on full damage control after the announcement of their autopilot software.
Waiting To Learn Trending Regulatory Results
Let's see what safety regulators had to say at this point in their promptly acknowledged investigation. Tesla customers must pay $10,000 for access to updates to the Full Self-Driving Capability software.
We asked Tesla. So far, the carmaker claims it IDs beta-test drivers by monitoring their driving and assigning a safety score as part of its self-driving update. But Tesla had not described how the software update was done after a car on autopilot struck a person or object when the driver was not paying attention. This is a potential safety risk.
NTSB Findings Critical To Justice?
The NTSB's findings are critical information for California personal injury attorneys and consumer watchdogs attempting to hold negligent parties accountable and recover compensation for injured clients and first responders potentially run over or killed in more than a dozen collisions caused by Tesla safety issues.
NHTSA will want the emergency vehicle and data about the crash scenes if crashes result.
How To Report A Tesla Lights Flashing Autopilot Crash
The agency's access is a toll phone number away at 888-327-4236 if you seek to report additional information and help investigate the Elon Musk over-the-air update issues or anything else the agency will find helpful.
Suppose you seek to timely file a lawsuit. In that case, you must speak to a personal injury or wrongful death attorney before the statute of limitations expires, so act quickly over these potential safety issues.
Distracted By Video Games or Was It Tesla's Autopilot System Failing?
The NTSB noted that the Tesla vehicle that struck and killed driver Walter Huang was caused by a primary failure of Tesla's autopilot features, as well as distracted driving. Huang played video games on his iPhone while his Tesla autopilot function was turned on, putting him in danger of losing focus and attention on the road.
Tesla's autopilot system, combined with his diversion to his Smartphone, proved to be Huang's undoing. The NTSB discovered that the Tesla SUV swerved into a concrete highway barrier at an increasing speed, failing to utilize safety measures or braking systems.
Finally, suppose Tesla's autopilot system had been able to keep an eye on Huang's inattentiveness and sound an alarm. In that case, Huang might have regained control of the car and taken preventative measures to avoid the collision.
Joint and Several Liability of Apple, Tesla, CHP, CalTrans, NHTSA?
Maybe. Let's unravel the ball of negligence wax.
The NTSB's Chairman, Robert Sumwalt identified several problems in the Walter Huang automobile accident:
Regarding Tesla's Autopilot Systems
The vehicle did not move into the correct travel lane after detecting a disabled vehicle ahead. After the intelligent cushion crash barrier was deployed, no alert was given by the computer. The braking system remained inactive. There wasn't enough monitoring to ensure that the driver's attention was being maintained.
Potential Liability of Apple for Negligence?
"Do Not Disturb While Driving" is an optional, not a default, option.
Liability of CalTrans?
Failure to repair a safety barrier that had been damaged 11 days previously.
Liability of the CHP?
Failure to report damage to a safety barrier from a previous accident may give the police some civil liability. Still, since police have no duty under the law to protect anyone but the municipality, they don't expect anyone to lose their job over the reckless failure to keep roads safe.
Liability of National Highway Traffic Safety Administration (NHTSA)?
The lack of oversight, failure to implement NTSB recommendations for crash prevention, and a lack of follow-through in investigating misuse of autopilot systems are all examples.
How Can Your CA Personal Injury Attorney Help Tesla Crash Victims?
It might be challenging to determine who is to blame for an accident or loss due to another person's carelessness. The answer isn't always simple, as shown by the Mountain View Tesla automobile accident. Many levels of negligence can lead to agony and suffering from a vehicle wreck.
Contact an attorney immediately if you or a loved one has been hurt in a vehicle accident. California car accident attorneys have the knowledge and resources to assess your automobile collision, determine who is to blame and assist you in obtaining the compensation you deserve.