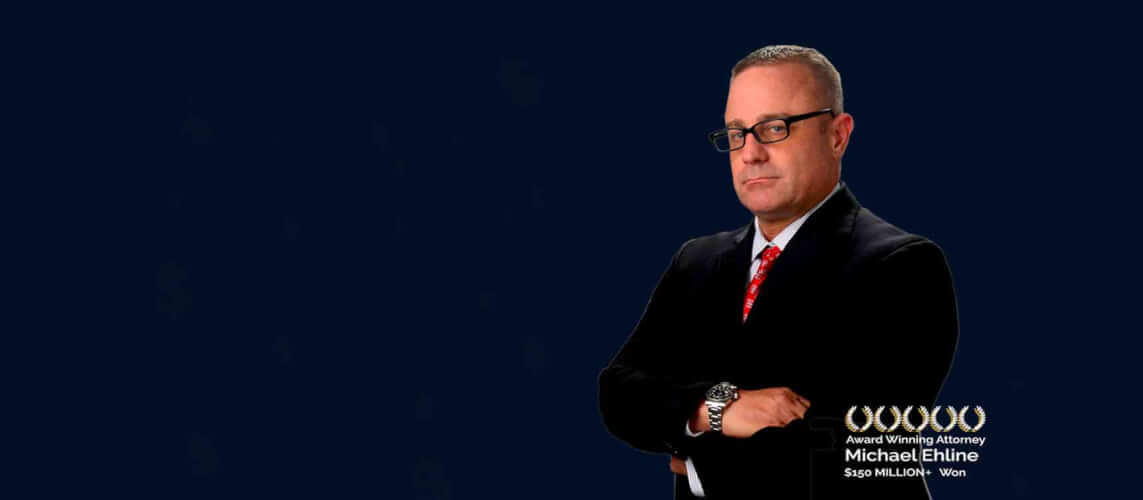 Replacing yellow cabs as a primary means of private transportation across the United States, Uber has changed the way people commute to destinations and how many get paid for car accidents.
Although ridesharing companies came with a bang, they felt the same level of intensity upon the first Uber accident that made headlines.
With more than 100,000 drivers on the road, the risk of getting into a car accident due to an Uber or Lyft driver is considerable.
Is the Insurance Company Giving You a Hard Time Following an Uber Car Accident?
If you got into an Uber accident, contact Ehline Law and our Los Angeles Uber accident attorney today, as you may be eligible for compensation. Speaking with a Los Angeles Uber accident attorney with experience is a great way to get paid for your financial losses beyond any insurance collision coverage, including third-party liability coverage. That way, all parties involved pay their fair share of the benefits they deserve when insurance refuses to cover the insurance claim, including medical bills from car accidents.
What Should You Do After an Uber Accident?
The first thing to do is get to safety. If you're a passenger in an Uber, stay calm and remind your Uber driver to move the vehicle to the side of the road, but if you're a driver in another car, head to safety first. Call the local police and the ambulance if anyone is seriously injured before getting in touch with Uber and your personal insurance company to let them know the details of the accident. Make sure you take a lot of pictures of the vehicle and the accident scene and collect as much information as possible from nearby witnesses. This is very important if you are going to file a personal injury claim against Uber's insurance company.
You will be getting a lot of calls from insurance companies or insurance adjusters trying to throw you a low settlement offer. There is no need to feel pressurized into accepting any first offers that come your way. Get in touch with our expert Uber accident attorney for legal help.
Uber Driver Insurance Coverage During Accidents
The insurance coverage depends on whether the Uber driver:
Is offline
Is logged in but has not accepted a ride
Has accepted the trip
Has picked up the passenger.
Uber treats its drivers as contractors, not full-time employees, affecting insurance coverage. The company does not pay for any damages by the Uber drivers if the drivers are offline on the Uber app. In such circumstances, any damages will get covered by the driver's personal car insurance.
Also referred to as period 1, when an Uber driver logs into the app but has not accepted a ride, the insurance policy during the accident at the time covers $50,000 of bodily injury liability per injured person. The bodily injury liability for the accident is up to $100,000, and there is also a $30,000 property damage liability.
Once the Uber driver accepts the trip or picks up the passenger, in period two and period 3, the company takes responsibility for any accidents with liability insurance of $1 million in auto insurance and $1 million in underinsured/uninsured motorist coverage. In the case of an accident where the third party is at fault, the company will reach out to the other driver's insurance company to recover damages for the passenger. However, if the other driver does not have insurance, the passenger's personal auto insurance policy may kick in.
After looking at such high insurance coverages, many may find it to be quite generous. However, Uber has a history of delaying or denying claims for Uber accidents. If you're in an Uber car accident, don't waste time; contact our qualified personal injury lawyer immediately for legal advice.
Can You File a Personal Injury Lawsuit Against Uber?
There have been many Uber car accident victims who have raised their voices against the ridesharing company. However, the company holds the position that Uber drivers are independent contractors and not their employees. Although the company has received backlash for maintaining such a position, the statement passes the responsibility onto the driver rather than the company until the 2019 bill.
The 2019 California Assembly Bill 5 clears all the doubts associated with ridesharing companies by focusing on the safety of the drivers and the passengers, throwing Uber into unchartered legal territories. Since the bill is relatively recent, consulting with our expert Uber accident lawyer can help evaluate your case and determine eligibility for compensation.
Let Us Deal with the Insurance Companies
Ehline Law is a leading personal injury law firm that can help evaluate your Uber accident case. Our professional attorney-client relationship has led to over 3,000 successful clients and over $150 million in compensation. In extreme cases, we have even won clients punitive damages when your driver or other driver is at fault for egregious, reckless acts.
Schedule a Free Consultation Today When An Uber Crash Occurred
According to California Law, you have two years to file claims to prove negligence against any party that is not a government entity. If you or some rideshare drivers got injured in an Uber or Lyft accident, contact us at (213) 596-9642. Receive a free consultation from our Los Angeles Uber accident attorney over your personal injury case today! Let us help you during these dark times by compensating for your loss.