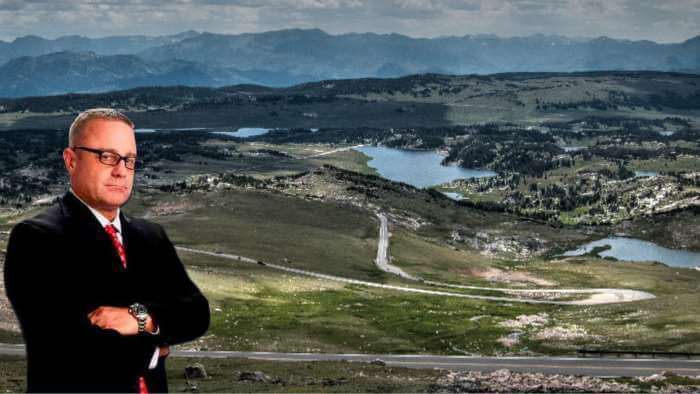 Why Winds Blow
Ultimate Guide to Understanding Car Accidents and Wind
California faces a lot of high winds throughout the year due to Santa Ana winds that flow from the high to a low-pressure area. When the wind turns into a tornado, it can rip apart roofs, lift cars, and leave destruction in its path resulting in millions of dollars in losses and damages.
What's even more saddening is how property owners file claims to get money for repairs but end up getting a small sum from the unfair insurance company.
High Winds and Sustained Winds Can Cause Major Issues, But Ehline Law Can Help
If you've got a lowball offer from insurers, you must immediately contact the car crash lawyers at Ehline Law to file a lawsuit against the insurance company.
Can Sustained Winds Lift Cars?
This question does not have a simple answer as several factors come into play in supporting or going against high wind speeds. A typical car might struggle to maintain balance during a wind storm and may get flipped over due to strong winds. However, a vehicle with enough weight inside it may not display the same results.
Besides weight, the center of gravity also plays a role in whether or not your vehicle might get flipped over due to headwinds. A high center of gravity makes it easier for a high wind gust to tip a vehicle over, but winds might struggle to tip over a vehicle with a low center of gravity.
Then there is the case of air pressure, which can assist strong winds lifting your vehicle. If you're driving fast, the downward air pressure under your car can result in your car lifting the ground or tipping over sideways.
Can High-Pressure Wind Tip RVs?
RVs can withstand a certain force created by constant air pressure while driving the RV. However, crossing what an RV can defy limits can tip the vehicle in certain situations.
RVs driving in a straight line on a highway with strong winds are not a huge concern as they can withstand it. However, winds coming from the side can become a big problem for an RV and other vehicles. High-speed sideways winds and a moving vehicle are two variables that work well in tipping a car and can flip RVs driving fast.
A stationary RV does not tip over that easily since it is heavy. Still, it does take a lot of battering from wind damage at high speeds where individuals can see patio furniture and other objects getting hurled.
What Wind Speed Can Flip Vehicles?
A couple of scientists conducted a study that monitored increasing high winds and how it affects stationary vehicles. The study showed that headwinds with wind speeds up to 115 miles per hour do not tip over vehicles. However, the results are much different across the 115 miles per hour mark. Touching 180 miles per hour, any stationary or in-motion vehicle has an increased chance of tipping over.
How to Stay Safe in Strong Winds?
Before leaving home, watch the bad weather report for any high wind warning, as a wind advisory can help you avoid any adverse situation beforehand. A perfect storm is enough to wreak havoc on your home and cars, so make sure you've parked your vehicle safely to avoid further damage to other vehicles or homes.
The U.S. National Weather Service provides wind traveling "Advisories" before and during high winds are expected. A Wind Advisory, for example, alerts viewers that gusts of up to 45 mph or sustained hour-long winds of 30 mph or above are expected in 36 hours. A High Wind Watch will tell you if sustained winds of 40 mph or gusts of 58 mph or above are expected in the coming 12 to 48 hours.
Even a low-speed wind of 30 mph with heavy rain is powerful enough to fling small objects around through the rainwater and dangerous, slippery road debris. It's safer not to drive behind the wheel when difficult wind warnings about road conditions and problems when the distance is far away. Drivers risk blowing off the road and losing vehicle control if they go for a spin during the panic of stormy, rainy weather.
An Advisory is one type of warning issued by the National Weather Service to provide an overview of what may be expected from a severe storm, such as tornadoes, and hurricanes. When you see flying cattle and cars take flight into the wind funnel, it may already be too late to avoid being struck by rolled-over or jackknifed commercial trucks.
That's right, if you think passenger cars are at risk after a bad weather report, wait till fifth-wheel diesel-powered tractor-trailer tips over or larger vehicles are blown over a cliff off the road surface area. A rolled-over truck with its roof crushed and windows blown out with a spilled load blocking all travel lanes is a recipe for a windy, multiple-car pile-up collision on the Fujita Scale.
Ehline Law – Wind Damage Lawyers You Can Trust
Got your wind damage claim denied and are not sure what to do? Contact us at (213) 596-9642, and our lawyers will fight to protect your rights when negligent drivers destroy your car or cause bodily injuries to you or your loved one. Our name in the industry and our resources are more than enough for insurers to take our clients seriously. Call us now or visit any of our law offices and get a free consultation today!