Los Angeles Car Accident Attorneys & Personal Injury Lawyers
---
Call Today: (213) 596-9642
---
Car Accident Legal Assistance In Greater Los Angeles, California For All Types Of Personal Injuries And Negligent Killings - Call (213) 596-9642.
I am attorney Michael Ehline of Ehline Law Firm Personal Injury Attorneys, APLC. I am among the most respected and successful accident lawyers in Los Angeles. I am also known for being highly aggressive, with a "can-do attitude." Maybe it's because I am an inactive, U.S. Marine veteran. Perhaps it's because our firm and lawyers have received multiple 5-star client reviews and peer reviews? Most of all, our case results speak for themselves.
We have won our thousands of customers over $100 million, and we don't intend to stop now. At the outset, don't be scared to call us if you're worried about money; our local civil firm offers free initial car accident consultations. We do this to earn your trust. We even provide you the answers you desperately seek, confidentially, at no cost, risk, or obligation to you, even if you don't hire us to take your case.
---
View The Video Or Open The Below Transcript To Help Answer Your Car Accident Insurance Problems In A City Nearest You!
Click to

open/close

The insurance company is not your friend. They just aren't. The insurance companies don't want you to know what's in this video. They want you not to do any of the things that I'm going to tell you. And a lot of lawyers won't take the time to tell you these things. And these things are going to help you protect your friends, family members, and other people you might know or care about. The bottom line is if you don't do these three things that I'm telling you to do, you could be one of those callers trying to figure out why no one's calling you back, not understanding anything that's going on, you get taken advantage of. So you end up permanently injured and paying for it out of your pocket, not just medically.

But suffering every day, you pay for it that way. It's confusing, and that's not something I want to have happened to you. And if you've made the mistake of not following these three things and remain unable to find a lawyer, take these things to heart. And make sure it never happens to anyone else you know, whether you've been involved in a car accident, suffered a traumatic brain injury, or a burn injury. Or whether you've slipped and fallen or we're hit in the head by a flying object, believe it or not, in LA, a lot of people get hit in the head by flying objects. It's a crazy thing. So many different things are going on here that you need to be concerned with.

You know I focus on accident cases, so I'm an expert in this profession. I had been injured very badly that could have very easily lost my life was just a horrible experience all around. I felt like the attorneys were very arrogant, and they didn't understand me, almost like they'd spent their whole life in school, and they didn't understand how to deal with regular people who have a steady job, and a lot of lawyers won't take the time to tell you these things. God knows why, but I'm going to share some of these secrets because no one shares them.

One, get a lawyer! You need to get an attorney, but you don't know what to do; get a lawyer get a good one that you feel comfortable with; if you like your lawyer, that's a good thing but now do you trust them well how do you know if you can trust them well. Unfortunately, you usually don't know until after you've already signed up your case because they're on their best behavior waiting to get that ink to the paper. They don't ever really tell you that you have the right to get out of your contract with them get another lawyer if you're not happy with them. Usually, they don't say anything about that. So one question you might want to ask them is, you know what types of experts they use in their accident cases to prove damages. And if they don't have an answer for you right then and there, they got to think about it. It's probably somebody who settles cases quickly and doesn't go the extra mile. There's a lot of different things you need to be concerned with when hiring a lawyer. But you have to do something to protect yourself legally and financially. It would help if you took an ambulance, generally speaking. So you have a record that this particular accident caused the injuries, whether it was a slip and ever. A lot of times, the store manager at a grocery store doesn't take a report. So the only record you have is your trip to the hospital in an ambulance from that location. Remember that insurance companies don't want to give you money. Or if they're going to provide you with money, they want to provide you with as little as possible.

Number two, the insurance company is not your friend. [Music] You're going to have to talk to your insurance company because your insurance contract requires you to make the best efforts to resolve the claim amicably. But you're going to be dealing with an insurance adjuster who's a professional.

And you're not a professional. These people are professionals. It's like playing a card game with Wyatt Earp when you're dealing with an insurance adjuster. Don't think you're going to win unless you've got someone on your side who's just as fast of a draw.

Don't let anyone direct your life. It would help if you had a leader in your life. And you be in charge. Don't let an insurance company try to do anything to befriend you or delay you. Because what they're trying to do is make sure that a considerable time gap, a vast gap, exists from the first time you seek medical treatment and go back—their primary goal to make sure that the case sucks for you and is excellent for them. Don't sell your car, don't sell your motorcycle. Don't leave it in the tow yard! You guys, you're going to get charged for that! You must mitigate your damages. That means you should take steps not to generate bills for yourself or someone else. In many ways, it's your responsibility to get yourself and your family back on track financially. It doesn't make you a bad person to call a lawyer to help you get that money. It's yours. You just have to get it. The last thing I want to tell you. Lawyers are looked at a lot aß just jerks because there is that sort of history of personal injury lawyers being scumbags. Speaking for myself, I don't chase ambulances. But I do care about people, especially people with kids. Because let's face it. Every time you step out of your house, you could get hurt. Thanks for watching, guys. See you soon [Music]. Remember. Don't ever state any insurance company, yours or the other side, until you talk to a lawyer. [Music]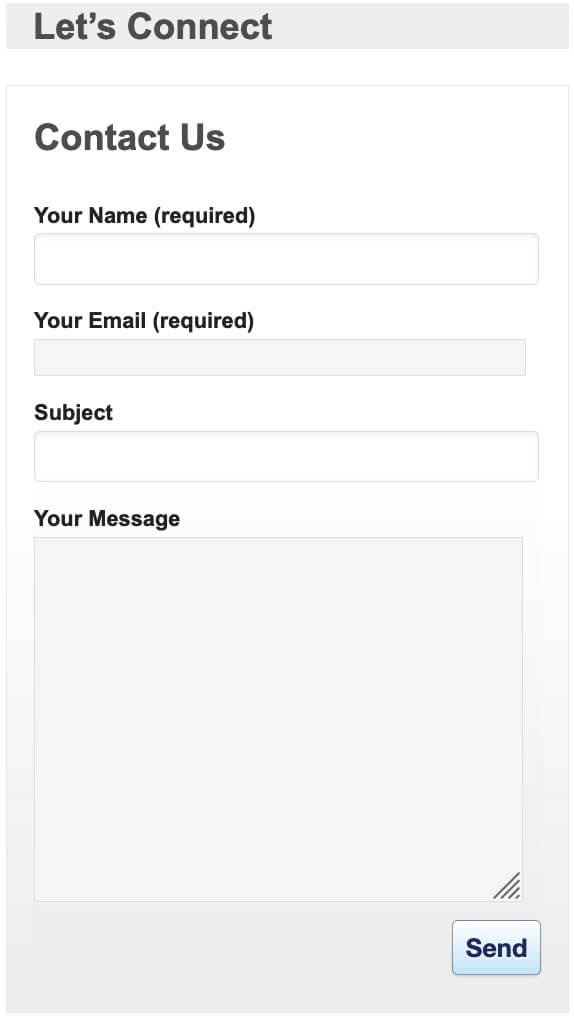 Whatever the reasons are for my superior reputation as a local civil attorney, below, I will discuss my important work representing victims as a local Los Angeles car accident attorney. Next, I will give some tips and legal procedures to help you and your loved ones get superior results after getting in a vehicle wreck in Greater L.A.
CLICK the IMAGE: PDF - "Three Insurance Adjuster Tips."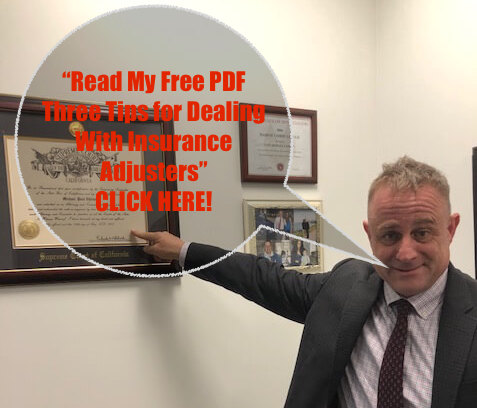 First, hundreds of thousands of people riding in motorized vehicles get into car crashes every year in the sprawling Greater Los Angeles, California area. But only the most fortunate car accident victims tend to remain unscathed and with only minor vehicle damage. But sadly, lots of folks weren't so lucky and were hurt. Whether you were in a Los Angeles car accident yesterday or lost a loved one in a crash last year, you will need legal help.
So the goal of Ehline Law's lawyers is to hold those who caused your wreck monetarily liable for your terrible injuries or catastrophic losses. But beware, if an insurance adjuster already contacted you, be sure to watch this video about insurance adjusters or read our article on how to navigate the auto insurance claims process successfully.
Our superior, aggressive attorneys have helped thousands of people in collisions like you obtain a sizeable monetary settlement or jury award. First, let's go over a few definitions to help you understand what to do next, ok?
What Exactly is a Car "Accident"?
A car accident is a crash involving an automobile versus a fixed or moving object. For example, these objects could be unrepaired potholes, downed power-poles, buildings, and even pedestrians at a bus stop. These objects are often other motor vehicles sharing the lanes or peddle-powered conveyances like scooters and bicycles. Of particular interest, many hidden factors within a driver's control can increase an auto collision risk.
For example, a driver can use logic and common sense when negotiating traffic in wet weather (rain, hail, or snow) or other road hazards (objects blocking roadways, low road maintenance, potholes, etc.). But when another motor vehicle operator fails to do so, a car accident will usually occur. And range in severity in a crash like that can range from minor to primary. However, the common thing is that all motor vehicle collisions can cause injuries.
Sadly, sometimes these mishaps kill. So if you find yourself in a traffic accident, you must take care of yourself. Likewise, you must fight against the negative impact the wreck will have on your lifestyle. A significant first step in protecting your life and finances is hiring an expert car accident attorney.
Worst Chances for Accidents Are Right Here in L.A!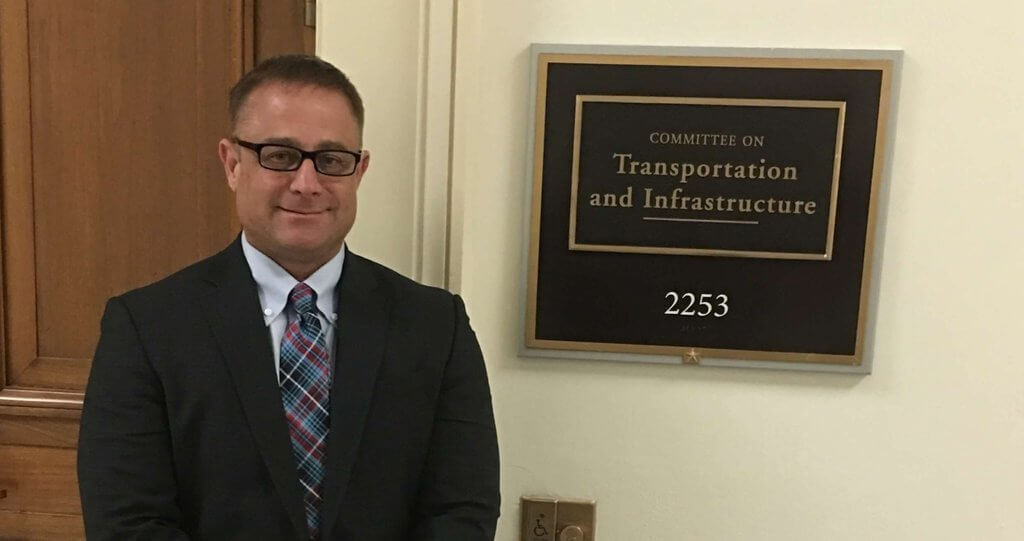 Los Angeles was built around the car. While this is the case, the city isn't always the friendliest to motorists. Instead, we see some of the worst traffic in the country in and around the town. The greater Los Angeles area is well known for its rage-inducing traffic jams and hours behind the wheel.
Unfortunately, Los Angeles is home to seven of the top ten most congested roads in the country.
These include the following:
Harbor Freeway/CA-110 Northbound: Just over three miles of road is the country's most congested road.
Harbor Freeway/I-110 Northbound is also among the most congested in the country. Almost seven miles from W. Redondo Blvd to W. 111th Pl.
San Diego Freeway/I-405 Northbound is the third most congested in the area. This congestion is between Santa Fe Avenue to Getty Center Drive.
The city's fourth most congested road in the San Gabriel River Freeway/I-605 Southbound, almost five miles long.
The Santa Monica Freeway/I-10 Eastbound.
The Santa Monica Freeway/I-10 Westbound is the sixth most congested road in the city.
The I-110 Southbound stretch near 50th Street is about two and a half miles of traffic pain.
See the map below for some of the worst traffic zones in and around the city. This map shows just one portion of the potential traffic, which ebbs and flows. The natural peaks, of course, are during the morning and afternoon rush hours. Furthermore, commuters are sometimes best served by public transport or ride-sharing.
Here are a few of our excellent car accident reviews written by happy past clients we fought.
Motor vehicle accidents with an injury to occupants remain the number three cause of unintentional injury and death in Los Angeles. (Source, California Department of Public Health.) But these seem to be the most well-known injuries because so many people see the vehicle pileups as they drive around.
All they were doing is conducting day to day activities in their conveyances and commercial vehicles. In 2013 alone, Los Angeles County reported 54,994 car wrecks. (Read more statistics here.)
For example, take a look at the surface streets and freeways like the I-10 or I-405 during rush hour traffic. Any daily driver has seen people pulled over after a low-speed rear hit bumper impact early in the morning, or around 5:00 p.m.
Typically people are delayed because motorists slow down to look at the crash scene as they exchange license and proof of insurance info. This chokepoint can lead to more accidents because drivers ignore the brake lights in front of them. But it's not just the main highways where this happens.
Much more terrible T-bone and left turn wrecks happen on surface streets near where consumers live and work. Everyone remains inconvenienced by the hazards presented by car crashes in LA. Ehline Law acts as a shield and sword to those injured, thereby avoiding drama and mistakes in filing a valid insurance claim.
So what motor vehicles are often involved in LA roadway motoring incidents?
Passenger Cars (including commercial taxis, limousines, Uber, and Lyft).

Motorcycles and Motor Trikes (Including off-road ATV's, quad bikes, and other two-wheeled vehicles).

Commercial and Light Trucks (including trash trucks, armored cars, UPS, FedEx, and other vehicles).

Commercial and Non-Commercial Buses.

Segways.
Car Accident Testimonials for Ehline Law Firm Personal Injury Attorneys, APLC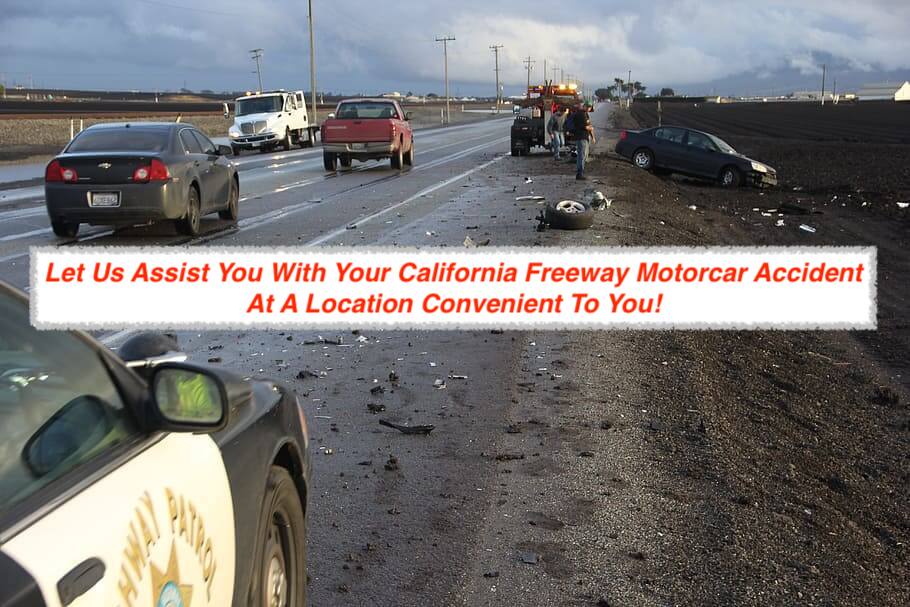 Below are some snippets of superior case results we have obtained for people like you.
---
"Great Result!"

"This guy is Gung Ho. He called me and gave me regular updates; he guided my medical recovery."

"I'm Glad."

"I got in my very first car accident in my life and was seriously injured. I will just say it was a very stressful time in my life."
More Car Accident Client Reviews
Check Out Some of Our Car Accident Case Settlement Results Below.
---
Seatbelt Failure in car accident fatality case.

Car accident seatbelt failure.

$1,050,000.00
Doe v. Automaker
Seatbelt failure death case.

Motorcycle Accident

Car versus motorcycle rider in LA. Spinal cord injuries.

$8,700,000.00
Doe v. Doe
Confidential Settlement.

Truck Crash Case

Trucking accident settlement.

$4,200,000.00
Widow v. Insurance
Truck accident.

Wrongful Death

Improper safety barriers wrongful death.

$2,000,000.00
Heir v. the State of California
Death from improper safety barriers
Top Car Accident Attorney Service In Los Angeles County.
An automobile accident attorney helps injury victims get money when another party is at fault. So these experts help get victims back on track to their healthy lifestyle. They do so by seeking the proper amount of compensation. Attorney Michael Ehline, Esq has a vast record of success for winning car accident cases such as:
Voted Best Car Accident Lawyer in Los Angeles.

Get an Attorney for a Car Accident Now!
What are the Benefits Of hiring Ehline Law As Your Nearby Vehicle Accident Attorney?
Our accident attorneys are well versed in Personal Injury Law. They have worked on and won countless cases due to specializing in how to get you the most compensation. Ehline's representatives know what you need, and they know how to get it fast.
What else makes us so different?
For one, we are careful concerning the cases we take. We only take cases that meet a certain value threshold. So this means that we can afford to give your claims file one-on-one care. You deserve attention and personalized legal service. Excellent service is our hallmark. Because of this, we produce a constant stream of above-average results. We're a small boutique Los Angeles firm with significant effects. But this is only part of what sets us apart.
We Focus on You!
Post-accident, we focus solely on getting you, the victim, your due payment. We strive to keep our clients in the loop. And we listen to your concerns with great interest. Also, we offer the comfort of constant feedback following your accident.
In particular, we answer your related questions quickly by utilizing several different communication (email, telephone, in-person, etc.). Not only do we care about your case's progress, but also your progress with any physical therapy or pain management.
As soon as you call, we will go over the different courses of action and clarify possible ways. Our service includes finding you the right physician and therapist and, of time, giving you the highest quality of legal guidance. Also, our no-obligation phone consult comes free of charge. But our lawyers must understand your case.
You feeling rushed for time to avoid costs is not the way to start. So we let you heal up while we find the party who is a fault. Above all, we make sure those who breach their "social contract" of driving safely pay for your damages.
Evidence Gathering In An L.A. Car Accident Case.
We can interview witnesses, gather photographs and measurements at the crash site — even the car's design, the vehicle's traveling speed, and the driver's skill all matter. Ehline Law Firm also evaluates road conditions and the surrounding environment to determine who to sue. We dig in deep and look at people's habits and past conduct.
Every little detail plays a role in your case. So our lawyers make sure to do the proper research to make that winning argument. We can also prepare affidavits for you and other percipient witnesses to sign to lock-in testimony and memories. These are all essential steps our dedicated staff will take to build compelling evidence to win your case.
Great accident lawyers will work your case file and work out a much larger payout than you could negotiate yourself. People with no lawyers receive no respect from bad insurance adjusters and will take advantage of your lack of knowledge.
Often victims try to represent themselves in the court of law because they believe they can get the most money by cutting out an attorney's fee. However, studies prove that car accident victims with legal help get the most money. (Source).
Seeking A Skilled Car Crash Lawyer?
When hiring an attorney is an essential first step. The sooner, the better. But who to hire for your collision is simple. Ehline Law Firm specializes in motor vehicle accidents throughout California. Plus, we help with many other personal injury incidents. Our attorneys' staff work solely for the injured plaintiffs and utilize the tort law system to get victims paid.
Are Ehline Law Firm Experts in Negligence Law?
Yes, And for a good reason:
The substantive law for all motor vehicle accident cases we help with is called "Negligence Law." In other words, if drivers breach their duty of reasonable care and cause a crash, they are responsible for paying for your damages. Mostly, damages costs include your car repairs, bodily injuries, and other harm that impacts your day to day life.
But the amount of monetary funds you win depends mainly on your hire's attorney.
What About Our Proven Track Record As Top Los Angeles Car Accident Lawyers?
Absolutely. Established in 2005, Ehline's trial lawyers have a proven track record of wins. Of particular interest, since opening our doors, thousands of motoring accident victims have hired us.
Also, whether it is a simple or complex case, our record speaks for itself.
Above all, we win for people from all walks of life with all types of injuries. And we have recovered millions of dollars in verdicts and settlements to back up that statement. To make it easy, we offer a 24 Hour Accident Attorney Hotline to steer you in the right direction. Ehline Law Firm will put your fears to rest. So in your time of need, we can give you our professional opinion on how to succeed toll-free.
We Help Rich and Poor Alike In The Local LA Community.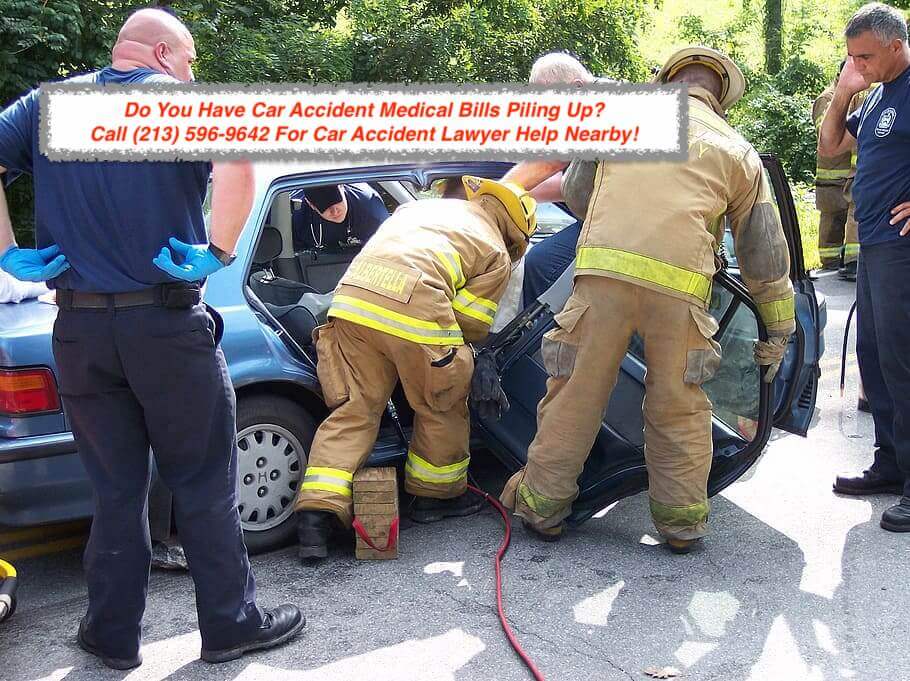 Rich or poor, we are all human beings who deserve respect. We give you the respect you deserve and the peace of mind that you will be ok. We face your case with an unbiased, matter-of-fact point of view. And this is all a part of our winning formula for success. Most of all, we know that rehabilitation and rest are critical.
For instance, we understand you may not be able to travel. So we will come to you.
You might have missed work and be running behind on bills. That is why we are here to help.
Ehline Law Firm wants all of our clients to rise above and reclaim their lives. So, we promise to use our elan and esprit de corps to motivate depressed victims. Plus, we work to show you the light at the end of the tunnel. No matter what, our lawyers' goal is to get you paid for your bills, pain, and suffering.
What Types of Car Accident Help Nearby Do We Provide?
Ehline Law understands medicine and the origin of injury investigations. For example, the National Highway Transportation Safety Administration says that at least two million people suffer in car wrecks per year. In particular, many crashes happen right here in Los Angeles County. And sadly, the injuries can range from dominant to minor.
We assist clients in getting compensation for:
Scrapes
Scratches
Bruising
Friction Burns
Cuts
Broken or Bloodied Noses
Whiplash
Migraines
Hairline Fractures
Aching Joints
Edema and Swollen Joints
Facet Joint Syndrome
Open cuts and wound needing stitches.
Compound fractures. Things like broken femurs, broken ankles, or a cracked pelvis
Hemorrhaging
Slipped Disk
Cracked ribs
Deflated or collapsed lungs
Cracked or fractured skulls
Mild Traumatic and Traumatic Brain Injuries
Missing Digits like amputation of a fingertip, nose, ear, or foot
Fast demise or death of a close family member or loved one.
After that collision, even seemingly minor injuries can conflate into life-threatening conditions. So, for this reason, after being jostled in a traffic crash, you must get medically stabilized. You must seek professional emergency care to rule out permanent physical injuries.
As noted above, failure to get to the E.R. right away can leave your case flailing in the wind. So don't waste time.
Tips To Prevent Running Over A Child While Backing Backing Out of a Driveway.
Rear vehicle Detection Devices: Do not depend on backup cameras or warning noises when the car or truck is backing up. These devices can help the driver, but they cannot visually walk around the vehicle. Also, look behind and use the mirrors. It is reasonably foreseeable that a child can be behind a car in certain situations. Pay close attention and keep your head on a swivel when leaving the little league and soccer practice. The same goes for backing out of parking lots in areas like schools. Pay particular attention to shopping malls where more children are typically present.
Supervision: Children should always be supervised when they are around or near vehicles that may be moved. Even at home, if one of the family may be going out, both parents need to coordinate the car's moving concerning where the kids are on the property. Negligent supervision is also a crime in California. For those of you who are more concerned about saving your skin than looking after your little ones' skins, beware.
Education: Teaching children to never play near or behind cars or pickup trucks is essential.
Move Away: Children should be taught to move away from any vehicle that starts or as soon as they see the driver getting into the car and transfer to a safe area.
Bicycles and Toys: Do not allow bikes or toys to be in the driveway or children to use them in the driveway. Teach them that it is a danger zone and off-limits.
Alertness on the Road.
Children and Vehicles: Always be alert to children, especially smaller children near or behind a vehicle.
Standing to the Side: When children outside, always have them rise to the vehicle's side to see them. That way, drivers can view them while backing out of the driveway or parking space.
Before Reverse: Before engaging the vehicle in the reverse gear, walk around the car or truck to ensure nothing is behind it. Make sure there is no child behind the vehicle.
Mirrors: Always use the mirrors when the vehicle is in reverse. And remember children can move in the path of the car quickly.
Look: Always look when the vehicle is in reverse. After all, children's movements are unpredictable.
Blind Spots: Remember that every car, SUV, or truck has blind spots. So when backing up, especially in some models, the blind spot can be enormous.
When care is taken and precautions are used, backover accidents can be prevented. So do your duty and save children from being harmed or fatally injured. Pay attention while backing up your car.
Dashboard camera videos from countries like Russia have become increasingly popular on YouTube hit charts. Millions view videos showing snowy crashes, bad passes, and other glaring driving oddities. However, there's a good reason that dashcams are so prevalent in the former Soviet Union and beyond: they offer drivers and passengers ironclad evidence in the case of a crash.
Crashes also affect thousands of Americans each day. With these staggering statistics, there are many cases where only substantial evidence can pinpoint the responsible party in such an accident. So this becomes especially vital if there is a severe injury or death involved in the case.
Will Digital Technology Prove Car Accidents of the Future?
Digital technology allows for smaller, more efficient, and cheaper cameras to gain significant traction in the United States and Canada over the last five years. Consider that civil cases do not need evidence beyond a shadow of a doubt. Due to this, settlements and judgment can be achieved when one party has been determined to have been in majority fault for the accident. The bar of convincing a jury is much lower with videotaped or digitally recorded evidence. Furthermore, it is not uncommon seeing visual evidence, such as an onboard dashcam that captures the whole incident giving one side an iron-clad advantage.
Hundreds of videos are now swarming YouTube of American drivers having an extra layer of unofficial insurance when they drive. There is no denying fault in inevitable crashes, as the audio and video clears up any misconceptions.
Dashcams Replacing Courts of Law?
Having a dashcam is a surefire way to prevent having to file a court case and keep you protected if you get sued in a tort action. As an example, a camera could show the other driver was being reckless, and maybe eating and driving, or chatting on a smartphone. That could explain any distractions and why the other driver hit you. For more information about the legal ramifications of such incidents, reach out to professional legal experts. So this would be a significant reduction in our already taxed Los Angeles Court System for one.
One of the questions people often have after a local car accident is when to make a claim. To make a claim or not, that is the question. So this is an excellent question that deserves a detailed answer. For starters, car crash insurance claims against your insurer, particularly for uninsured or underinsured motorist claims, can be challenging. They should only become made when you think you can prove the case and have the correct insurance coverage.
Sometimes you will know if you're covered; other times, you won't. An attorney can usually quickly decipher your UM/UIM, comp, collision, and other coverages. Of course, sometimes, you won't know if the guy who hit you had insurance. So you must get your hands on the traffic collision investigation report. And this gets issued by the CHP or local law enforcement that came to the scene.
Other times, someone needs to track down the other vehicle owner that hit and ran to see if he or she had a policy in effect when you got slammed and left for dead. These terms and conditions are found in your declarations of coverages and exclusions. They will determine what does and does not kick many coverages into existence.
There has to have been an actual accident. Because making a false claim with your own or a third party's insurance carrier is punishable as a criminal offense by law. If you're found guilty of the crime (see, e.g., Penal Code Section 548-551 et seq.)
Danger - Be Careful What You Say To Any Insurance Company.
Most people don't ever need to become concerned with this situation. They usually know they should only make honest statements to the insurer. After a collision, the crash should get reported to the police. Then as soon as possible, contact the insurer to report your crash.
This will begin the insurance liability claims acceptance or denial process. The insurer's adjuster will investigate the crash to determine the at-fault party. Then decide what the settlement should be worth.
What Is The High Car Accident Deductible Consideration?
The other thing that needs consideration when making a claim with your local insurance carrier for property damage, for example, is your deductible. Sometimes the damage to the vehicle costs less than your deductible. In this situation, the vehicle owner decides whether to report the crash to their insurer or fix the damages themselves.
This is why many people who crashed in wrecks try and get the at-fault person's insurer to pay and wait for the check. But another factor in deciding to use your own comprehensive or collision coverages, or having the additional party pay, is whether the person who was hit in a car crash wants to go through the process. Also, you may never know what to do after getting all these estimates.
The Infamous "Non-Claim Discount" Consideration.
Individuals often do not file a claim with the insurer for small damages due to a Non-Claim Discount ("NCD"). This discount is when the insurer rewards the policyholder. This discount will apply when they go for an extended amount of time without reporting any accidents.
That means in the event of a crash with damages less or about the same amount as the policy deductible, it could be better not to report the car crash. That way, you can keep lower policy premiums.
Other Considerations To Make Before Making A Claim Against Your Insco.
If the person does report the more costly crash and the insurer will not negotiate a fair settlement. Then a claim may go to court. In this situation, the jury may determine the insurer's settlement amount is responsible for paying the claimant. Doing something like this should be mulled over well.
Get a handle on the damages and whether the repair costs will be over the deductible amount. Then use this as a deciding factor when claiming against your insurer.
Ehline Law Firm is accessible from the Santa Monica Interstate 10, the I-5, and I-405 and is statewide to serve you best Contact us for more information and to set an appointment.
Tell us about your case, and a personal injury case management expert will reach out to you, or pick up that phone and call now. We are ready to listen and give you a comforting ear to hear your problem. After, we will brainstorm and see if we can score a win against the car accident insurance company. Let us help you get get the money you deserve for a nearby car accident today.
Were You Or A Loved One Hurt During A Car Crash in Los Angeles?
We hope you learned more about Los Angeles car crashes, our superior results, and service. Call for a Free Case Consultation and learn more about our No Win. No Fee promise at (213) 596-9642 now and learn about protecting your fundamental rights to financial recovery after the collision. You can also visit our easy to use contact us form here.
Did You Suffer A Car Accident Personal Injury In Another City Closer To You? Check our other nearby locations and meeting places in Northern and Southern California as follows: Glendale auto accident attorneys, Long Beach vehicle collisions, Torrance Motorist Accidents, West Hollywood motorcar collisions. We are also near the dangerous Rodeo Drive as Beverly Hills car accident lawyers helping consumers and people getting run over.