Los Angeles Car Accident Attorneys. Top Injury Lawyers Get You Great Results.
---
Call Today: (213) 596-9642
---
Los Angeles Car Accident Attorneys Offering Superior, Local Representation.
CONTENTS-"Auto Accident Resources" Click to

open/close.

Car Accident Victim Help In Los Angeles:

Hurt in a motoring collision? Want the best lawyers in Los Angeles County? Helping people in Los Angeles car accidents is what our employees do best. Read more about our better service, more excellent expertise, and landmark results.
The inconvenience and expense of a major car accident will fundamentally alter your life forever. Even low impact fender benders burn up your valuable time dealing with insurers, auto body repair shops, etc. But we have helped people like you with thousands of Southern California bodily injury and death claims. The Ehline Law Firm's credentialed Los Angeles car accident lawyers have won multiple favorable, windfall-like auto liability insurance settlement results. Moreover, the Ehline Law Firm's employees and staff have a storied history of successes.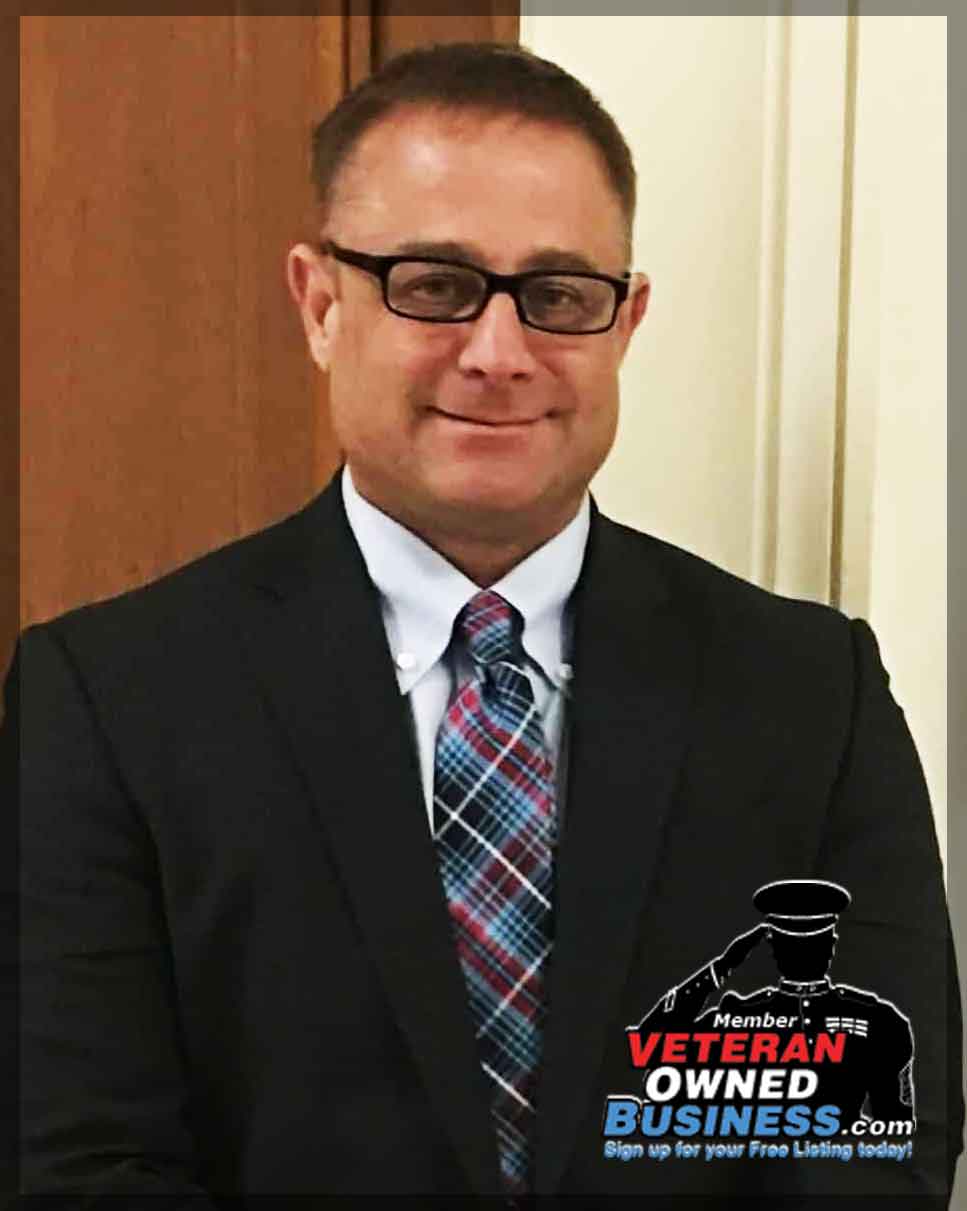 A Message From Our Top Los Angeles Car Accident Attorney.
"'Ehline Law Firm remains highly respected by all. M

y firm's

special focus remains on clients wounded in Los Angeles car accidents.

Since hanging up my shingle, incorporating in Marina del Rey, West-Los Angeles, I have offered the best service and results for collision victims. My team advocates liability insurance claims in local courts on behalf of people suffering severe physical injury and emotional accident trauma. Having lobbied Congress for safer transportation and infrastructure, Ehline Law Firm excels as an industry leader. As our credentialed lead counsel, I have a history of winning gigantic, multi-million dollar settlements for my California clients.

Most patrons ask: 'I was hurt in a major car accident. The police say it's may fault, can you get me paid?', 'How much is my car accident case worth?'. Questions about the automotive liability insurance process are fairly common. Sometimes, people want a different traffic accident lawyer.

Below, we answer these questions.'" - Michael Ehline, Esq.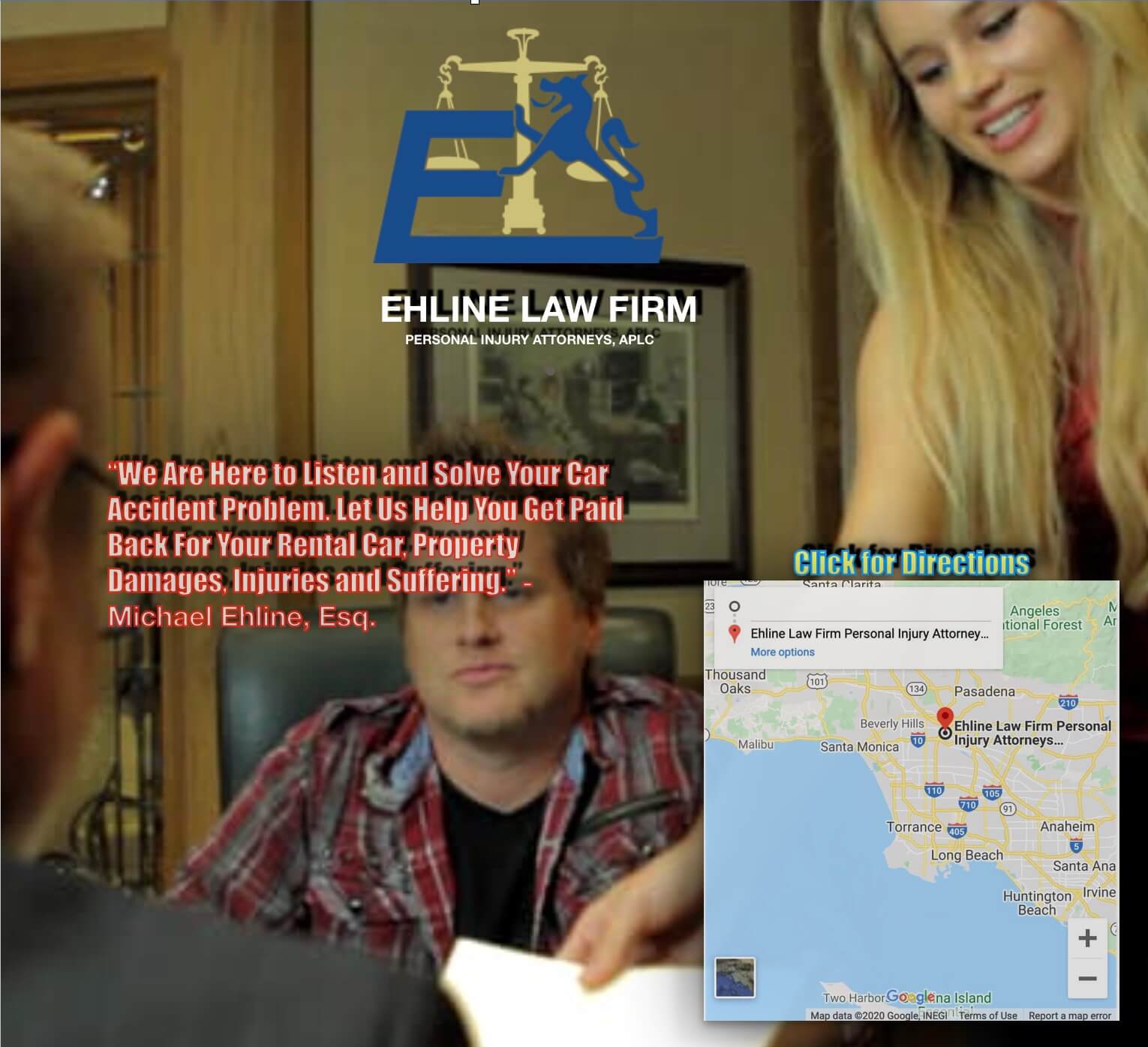 Testimonials
---
"For sure, Michael Ehline and his crew are the best Los Angeles car accident attorneys for me, including my family. I hired Mr. Ehline ..."

Click To

View Recent Case Success

"... after I got whiplash and banged my head pretty bad and broke my ankle in a car crash that wasn't my fault. Being that I was wearing a cast, it was nice of Michael to meet me at Kincaids in Redondo Beach near where I live. We hung out, he bough me lunch. And Ehline took several hours to hear what happened to me and why I hated the last three inferior law firms I had hired for my car accident case. He didn't talk trash. He simply said, 'I got this.' I felt confident immediately and signed his papers on the spot. Michael and his team of top-notch legal pros are caring, and good listeners. His legal secretary, Irene, came in very handy when it came to setting up doctor's appointments and monitoring my care with Mike. I feel his experts and other people who worked on this case were dedicated to me and that they had lots of respect for Mike. He fought super hard for me and he got me decent compensation after my case was rejected by two lawyers, and me firing my third lawyer. I feel that the these trustworthy and responsive lawyers got me justice, and a nice chuck of change. Mike believed in me, and he got me enough money to cover my medical bills and some! God bless you Mike. I found that Ehline law Firm had a comprehensive knowledge of personal injury law. I highly reccomend this ex-marine run firm when you want the best local car crash lawyers for your money.

Ehline's team of motor vehicle accident lawyers remained fully committed to winning

substantial

damages

I needed and deserved, getting back my sense of balance. Ehline won't not charge you attorneys' fees unless they win your case.

Ehline Law Firm offers superior legal services!!!."

– James D.
---
"My fiance and our kids were in a bad car crash on the 405 and 710 in the Long Beach headed back from the Aquariums. . .

Click To

View Recent Case Success

"Ehline Law Firm worked tirelessly for me and my family"


"Our son and daughter lucked out to survive...
through the heavy impact three-car pile-up and near-miss by a big rig truck. I had many questions until I found Michael Ehline's E-book called the "Accident Coach" online. I had more questions, but at least by reading Mr. Ehline's book, I was set free. I was able to avoid putting my foot in my mouth. But in the aftermath of the crash, I was still worried about whether she was at fault, and if we had insurance to cover her and our little ones. So i (sic.) went online and Googled Ehline law firm. The secretary immediately transferred me to Michael Ehline. Mike had a positive, encouraging, loud, booming voice and said, "I am so glad you read the "Accident Coach!" Mike told me he knew my case was already worth more since I didn't give any statement to the insurance company for the other car in the wreck. I explained that I was not hurt, but that I was in the car behind her when the first car to hit her swerved into her lane, hitting her and another car that somersaulted into the path of a large truck. When that truck nearly hit her car, my life flashed before my eyes. We did not want to risk anything like a bad insurance settlement. Our credit was threatened. And we were saddled with ambulance bills and emergency treatment in collections. Mercury and Infinity Insurance tried worming out of paying. Mike literally saved the day in a manner of speaking. Mike let me know he had kids as well as a woman and he felt bad. His empathy and conscientious traits drew me to him as the obvious choice for our Long Beach car accident. Mike suggested doing more physical therapy and treatments to benefit one's health. Mike went through the entire insurance settling process and told me everything I needed to know to calm me down. So he really is the quintessential legal counsel. He comforted us and gave us wisdom and care as a father would. And he also gave us legal counsel., staying in continuous contact with my fiance and I during the whole case. His paralegals and another team of staffers always took my calls, texted, or called me back, usually within minutes. After almost three years and a trial pending, the judge made us go to her office and said " I have read the reports from the plaintiff's doctors. These are all valid and I see no reason why you can settle." But the insurer's representatives tried to blame the other side. Finally, Mike stepped in and said, " I agree with the judge. And either way, you are gonna pay a lot more when the jury hears my medical experts testify." Mike tirelessly argued for me and the kids and my by new wife. The judge and Mike convinced them to pay as I was waiting in the hall. Mike got us an equitable result in a tricky situation. His conscientious team negotiated down my other medical expenses. So we got even more settlement money in our pockets. Mike got our excellent medical care coverage and he got us a nice chunk of change for our kids in a trust account! I can not compliment Ehlne law Firm enough regarding Ehline's wisdom, professionalism, command presence, empathy, and confidence. Most of all, his legal maneuvers were impressive to the insurance company. Ehline Law Firm showed advanced knowledge of personal injury cases. Their promptness and diligence handling insurance adjusters, defense lawyers was superb. Ehline helped find surgical care for my daughter. This law firm's service was beyond expectations. Mike was a Marine, so I understand why that Marines and lawyers make a good combination. Mike will forever be our "legal warrior." If you want a sincere, dedicated car accident lawyer in the L.A. area, I can't recommend Mike, Irene, Alan, James. Michael Ehline is a world class team leader. Ehline Law Firm earned my respect. Thank you Mike!"

- Ferdinand M.

---
"In 2006 my husband was on foot he was run over by multiple vehicles on Mullholland and Sunset, where there are no sidewalks. . ."

Click To

View Recent Case Success

"I was Not Disappointed By The Excellent Service and Results of these Los Angeles car accident attorneys!!!!"


"The traffic was moving at freeway speeds as a pedestrian. He got run over. After being killed, he left my daughter with no father. The first lawyer I hired took the side of the insurance company that the cars had no liability. I found Michael Ehline on Yahoo! and was immediately impressed with his positive attitude and can-do approach. Mike knew I was going through a lot with my daughter. This sad time transitioning with my new car accident lawyer was terrible. But Ehline Law Firm's employees always showed concern about my daughter's health and welfare. I feel the Ehline Law Firm provided us with superior legal representation handling my deceased husband's wrongful death claim. Every single car that ran over my husband paid all insurance policy limits. I received an outstanding settlement. Money was set aside to cover my grieving daughter's medical and psychological care. I wish I had called Michael immediately. If someone gets run over by a car or rear-ended at high speed or something, Michael and his fantastic group of L.A. attorneys will take control. I have confidence in Ehline Law Firm. They could walk us through any pickle. I feel that hiring the wrong lawyer initially exacerbated my problems. Insurance adjusters mistreated me. Mike inspired extreme confidence at my weakest point. Ehline took over with excellent command. Michael Ehline refused to let any insurance companies off the hook. He would not let them intimidate me into taking less or nothing. Mike is intelligent like few people I have met. His tactics, strategies, and faithful dedication to my needs saved the day. I was Not Disappointed By The Excellent Service and Results!!!! If you want friendly, tender service with strength on demand, no substitute exists for what top trial lawyer, Michael Ehline."

– Lisa K.
---
"When I got into my T-Bone accident with spine injuries, I knew I was gonna need a top notch personal injury attorney..."

Click To

View Recent Case Success

"I got a six-figure settlement because I was able to get the treatment I needed."


I searched online and found Marina del Rey's car accident injury lawyer with a proven success record. I landed on attorney Michael Ehline, a highly recognized lobbyist and lawyer. My story is long and scary, but with a victory in the end. I was living and working in Venice Beach, California, at the time. After the adrenaline wore off from crashing my Nissan Frontier with a Jeep Cherokee, I felt radiating pain up and down my shoulder blades and spinal cord. Soon I realized I was no longer able to do my regular day to day activities. I was in so much pain. I could barely pick up the phone to make that call, but I did it! Today, I'm glad I did. I was driving my Nissan Frontier pickup truck west on Rose Avenue. As I approached Pacific Avenue's intersection, I turned left from westbound Rose Avenue onto southbound Pacific Avenue. As I came into the corner, my light green light started flashing red. I slammed on my brakes, but an approaching car that now had a green hit me. It turned out that LA City was doing construction, and workers had severed a signal cable to the traffic lights. Because of this, other accidents had happened earlier in the week at the same location, according to neighbors. Witnesses said the traffic signal was malfunctioning, and the sign was facing northbound Pacific.
The avenue that is for traffic coming left was green. The Jeep Cherokee that hit me was going 30-35 miles per hour, slamming into my truck at high speed, t-boning the driver's side of my Nissan Pathfinder with such force that it spun me around before finally stopping in the wrong direction of travel. My body absorbed a massive transfer of energy created by this powerful impact. My seatbelt kept me locked in tight. But my body, neck, and head went through violent forces, and my limbs flailed and whipped inside my pickup truck. At work, I was bothered by headaches and back pain but thought they would go away. Saint John's Hospitals in Santa Monica took an MRI after my continuing complaints of headaches and neck pain. Doctors told me I had a contusion of the neck and provided pain medication. But an MRI also revealed disc herniations at levels C3-4, C5-6 and C6-7.So my formal diagnosis was "cervical spine myoligamentous sprain/strain with major disc protrusion/extrusion and left side neurological deficit at the levels of C/5 and C6/7." Before this West Los Angeles car accident, I was healthy, active, and pain-free. But post-accident, my condition deteriorated to where the pain in my neck would radiate down into my shoulders, arms, and legs. But my left arm began to convulse involuntarily. So I was placed in a program of physical therapy and underwent epidurals. Ehline helped me arrange treatment with Dr. Hyun Bae of The Spine Institute in Santa Monica. Dr. Bae noted that I had the right "C7 radiculopathy" more on my left than my "right." Looking over MRI, he saw a colossal disc bulge at the C6-7 level, more to the left side, and the doctor thought this was the cause of my pain. In 2009, I ended up having spinal surgery, which fused levels C5-6 and C6-7. But the surgery only provided limited relief. At least my left arm stopped convulsing. But I continued to experience significant headaches and pain, tingling and numbness in both arms. Dr. Guven Uzun saw me for pain management. Dr. Uzun injected cortisone and other medications into my cervical region and also gave me powerful oral pain medication like Norco, morphine sulfate, Hydrocodone, Tizanidine, Topomax, Carisoprodol, Meloxicam, Gabapentin, and the use of Fentanyl patches. Less than one year after the first surgery, my cervical vertebrae's fusion had come apart on one side of my neck. Because of this, my headaches became worse. As of 2008, I could no longer travel for work. By now, my C3-4 discs caused me most of my pain symptoms and recommended replacing the disc at that level with an artificial disc. Dr. J. Patrick Johnson of the Cedars-Sinai Spine Institute gave me a second opinion in 2008. Dr. Johnson ordered a myelogram of my cervical spine. After reviewing the test results, Dr. Johnson recommended a foraminotomy at C3-4 to relieve pressure on my spinal nerves and repair the prior fusion. So I continued pain management and made the best of it. Dr. Bae recommended I have another surgery to correct the spinal fusion's disunion at C5-7 and to see what amount of relief from my symptoms may bring me. In 2009, I underwent 3 hours of surgery on my neck to repair the fusion. Dr. Bae told me it would take "several months to judge the success of the surgery," but that he may need another procedure in the next six months to replace my disc at C3-4. There is no way I could have found such great doctors who were willing to work with my counsel to guide my legal case against the City of Los Angeles for the faulty traffic signal phasing. Calling a confident and helpful attorney, Michael Ehline, was an easy choice.

I went on Bing! and searched for a US Marine injury attorney in Venice Beach. And Michael Ehline's famous name popped up on my smartphone. Michael helped me get several expert physicians. I am grateful to Mike and for the advice he gave me. I got a six-figure settlement because I could get the treatment I needed without stressing out about paying for it when I was not working. More than this, I obtained a compensation award that was a lot higher than I had expected.
All in all, I am delighted and gleeful over how Mike's accident law firm handled my injury lawsuit. And I would recommend them to anyone who needs a personal injury attorney!! Mike and I are now friends, and we have stayed in touch over the years. He does care about people, and he knows life is short. Down to earth lawyer. I give him a perfect 10!"
Los Angeles Car Culture And Rising Roadway Accidents.
Ever since Ford's 1908 Model-T replaced the horse-drawn carriage, automobiles have been a staple for work and play in L.A. The capability to allow human beings to move rapidly and flexibly from one place to place to another has life-altering implications for mass transit users worldwide. Moreover, innocent bystanders remain just as likely to be injured or killed in our society as motor vehicle occupants. Estimates from 2010 show the world has over 1 billion motor vehicles equipped for navigating roads. These statistics represent an upward trend, from 500 million cars reported to exist in 1986.
Crowded Roads And Los Angeles.
These rapidly increasing numbers show an explosion of internal combustion, fossil fuel-powered cars, trucks, buses, motorcycles, and heavy vehicles in China, India, and other industrial start-up nations. Because of this, crowded roads and fender benders can be seen everywhere, with any number or vehicle type cruising the streets. Moreover, each driver has different levels of training and experience. But even then, the risks of crashing no matter how good you drive go up when cars jam the already jammed roads of Los Angeles.
New Risks To Hearing Impaired And Pedestrian Out For a Walk?
As an aside, deflagrated fuels cause air pollution, adding to climate change and global warming and breathing problems for everyone. Sadly, in response, the quieter alternative fuel vehicles powered by ethanol flexible-fuel or natural gas present new hazards to other people. Moreover, electric charged cars have made a comeback since engineers since 2008, when inventors created more commercially viable batteries used by Tesla eclectic cars. But because battery-powered vehicles are so quiet, pedestrians, bicyclists, and other people attuned to listening for cars don't hear their approach. Blind people have a hard time getting run over in crosswalks, as they have been conditioned to listen for approaching traffic.

Fuel costs, car payments, and vehicle repairs, along with a work from the home trend, have led to a new kind of problem as well. With the rise in ridesharing, we see delivery companies like Uber, Lyft, or Amazon breaking into the gig economy. New drivers with less experience are transporting passengers and parcels around, distracted by GPS devices and smartphones. What could go wrong?

The price society pays for car use include:
Road maintenance.

Public land use.

Road congestion.

Polluted air.

Poor public health.

Increased health care costs.

Vehicle and battery disposal.
Traffic Accidents Number One Cause Of Deaths?
Road traffic accidents remain the number one cause of injury-related deaths worldwide.
Personal Benefits Of Cars.
Transportation on demand.

Flexible mobility.

Convenient freedom and independence
Benefits Of Motor Vehicles To Society.
Flourishing Economies. (Ex: new jobs such as Uber and Lyft, wealth creation from the transportation of goods, auto manufacturing, sales, repaired, and maintenance. Tax benefits for businesses due to deprecation and vehicle lease write-offs—public and private transportation. Leisure and travel opportunities and revenue generation to cities due to taxing and ticketing enforcement).
Weighing the risks versus benefits of using the roads depends largely upon how safely others drive. When someone fails to be careful behind the wheel, all of society becomes harmed. For example, in addition to road debris from accidents, insurance rates go up, and hospitals become jammed. But when someone gets hurt during a roadway mishap, our Los Angeles car accident attorneys can help. Our deeply empathetic Los Angeles car accident attorneys have continuously served California's negligence victims since 2005.
Moreover, Los Angeles car accident victims trust our high energy levels and honesty, inspiring our representation. And greedy insurance companies fear us for our knowledge and tenacity. Moreover, our thriving, capable Los Angeles car accident lawyers are conveniently located near you to make hiring us easy. Get the settlement you deserve. Our team of dogged plaintiff's car accident attorneys has successfully litigated some of the most challenging Los Angeles civil negligence law cases.
The people and families our successful car crash lawyers have helped were:
For example, we help burn injury and even slip and fall victims. We also help people like FedEx workers injured while delivering parcels. Catastrophically harmed individuals who signed with our trustworthy Los Angeles car accident lawyer already know our team can get them paid well. We will bring clients the most return for their hard-earned money.
Our Car Accident Lawyers Give Clients Care, Compassion, And Confidence.
With care, respect, and compassion, Ehline's team comes to the rescue. Our auto accident attorneys in Los Angeles focus solely on our clients' needs, continually striving to meet and exceed customer's expectations. Getting to know us better means understanding that our lead counsel, Michael Ehline, lobbies Congress and the California legislature. Moreover, Michael Ehline of Ehline Law Firm is a world-famous leader in traffic safety advocacy.
Suffice it to say, "we are proud that our car accident attorneys are in the top-tier of all personal injury experts" working in the State of California. Our personable attorney, staff, background, educational videos, testimonials, and social proof of relevant professional authority are covered below. Moreover, we will answer questions most commonly asked by car accident injury victims needing a helping hand.
We are here to earn your trust as your top-gun car accident lawyer in Los Angeles. Even if you are not a car accident victim, Ehline's website and its associated products, services, charts, and graphs remain an educational and informational hub for Los Angeles motoring accident researchers and universities. So reach out to a Los Angeles car accident attorney and learn more. Just make the call, and we will take on your legal burden.
You'll soon discover, at Ehline Law Firm, "We Make It Happen."
Back To Top
---
"Over $100 Million Awarded To Satisfied Clients!"
Should I Hire A Los Angeles-based Car Accident Lawyer? Check Out Our Outstanding Case Results!
Absolutely. Local lawyers generally know the courts, judges, and staff. For example, they know when it's better to file a peremptory challenge when a judge could be unfavorable. Local Los Angeles car accident attorneys Ehline also keep dossiers on the good, bad, and ugly auto insurance adjusters. Our seasoned professionals have achieved huge, big-dollar victories because of our expertise and authority in dealing with roadway calamities. Based in L.A., we are poised to strike and thrive in a city near you.
We have won:
Significant notoriety for restoring millions of dollars to our clients.
Some of the country's largest settlements received by car accident victims.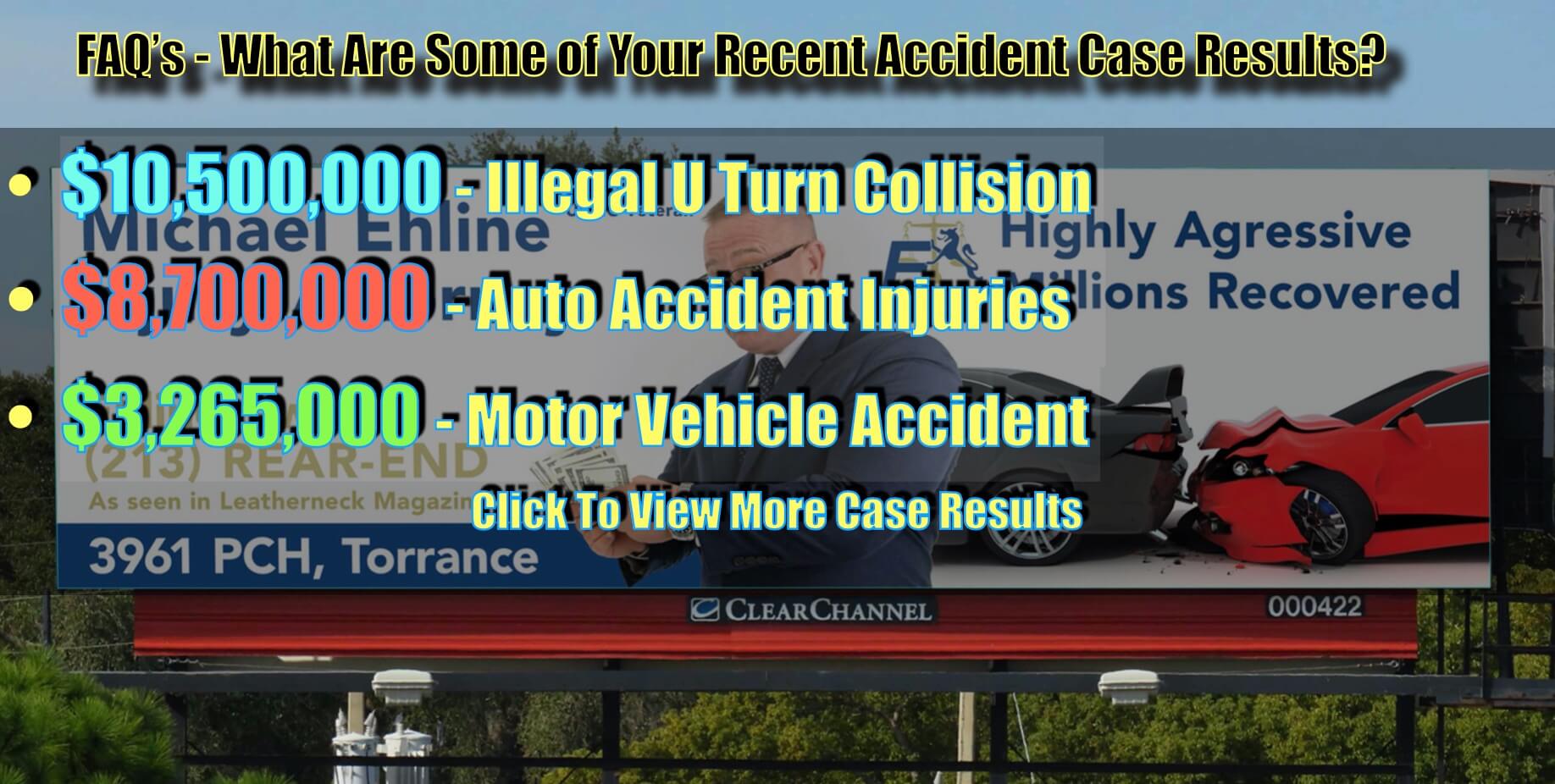 Our well-versed Los Angeles car accident attorneys have achieved whirlwind success as compassionate, effective advocates of the personally injured and infirm auto crash victims. And we don't just do civil car accident death and injury cases. Our experts can help you with related cases that involve civil rights, work comp, and employment law. And we have taken on some of the most hotly contested commercial trucking accident claims and won! So keep on scrolling if you still are not ready to call. Most of all, our superior Los Angeles motor vehicle collision lawyers are prepared in every aspect. We welcome, meet, and exceed the challenges faced in any road accident case. Anyone suffering on or off the job injures after a traffic collision should give us a ring.
Our firm has recovered over $100 million in verdicts and settlements for seriously injured people in many localities. We have helped citizens living in countries worldwide, including the United Kingdom, Australia, Canada, and others. Some recent results involved cases of car and motorcycle collisions resulting in death, or need for spine surgery, neurologists, and a battery of expensive mental and physical health care needs. These are relentless car accide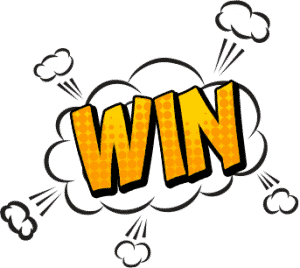 nt lawyer guys who give 100% to Ehline Law's disabled, surviving clientele. Our downtown LA Law group is among the largest, proven, and the best result was yielding car accident firms in the entire State of California.
Click To

View Recent Case Success




Some Recent Auto Accident Insurance Payouts.

Back To Top

---

Below, we will demonstrate our local Los Angeles car accident lawyers' prowess in and out of the nearby courts and deal with sketchy insurance company employees. Our legal team is more than keenly aware insurers don't have your best interests at heart. Our helpful, local lawyers stand ready. Let us even the score. We'll educate your adjuster. We'll see over our clients rapidly when they need car accident legal assistance. In furtherance of this promise, we will include examples of our above-average skills and the ability to garner fellow peers' support, with love from past clients. Below are some free, downloadable educational E-Books, apps, and snippets, including monetary case results regarding car accident cases.

For example:

What Else Will You Do For Me?

Our Los Angeles car crash advocates will do their very best to shower you with the maximum compensation to meet your past and present future needs and losses.
Our law group thinks that splendid power in lively, warrior-like personalities. You'll see the difference right away as soon as our zealous, top-quality employees and staff get to work. They'll use our advanced resources and litigation expertise to build you an airtight prosecution.
Our law firm not only knows how to deal with insurers, but Michael Ehline has written several books and even produced the highly acclaimed movie, "The Insurance Company Is Not Your Friend." As a proven author, publisher, and Los Angeles car accident attorney, Michael leads from the front.
Peers and adversaries recognize our lawyers as superior in the personal injury industry profession. Moreover, the Ehline Law Firm maintains well-versed negotiators who display great spirit and discipline. Our experts remain your best choice when seeking damages after being hurt behind the wheel. We'll take on any variety of vehicular accident cases, including a cruise ship, car, bus, truck, motorcycle or pedestrian, and joggers run over by vehicles.

Our firm's duty and mission statement are to help survivors of terrible crashes in any way possible. In furtherance of this, all injury cases remain contingency fee-based. And as always, no recovery means no attorney's fee to us. If we can't win, we don't deserve our attorney's fee. That's all part of what makes us better and what makes us unique.
As noted above, in our verdicts and settlements section, Ehline Law Firm has made the evening news with our landmark examples of diligence, compassion, intelligence, and results. Clients, peer organizations, and defendants know that Ehline Law Firm goes the extra mile for people needing our legal expert. Below we will show you some of our client and product reviews and successful cases we have won over the last 15 years. Please watch our videos and learn more about what a highly rated car accident lawyer near you can do to maximize your car accident settlement and more from local attorneys with expertise, authority, and trust in the automotive accident legal community.
Back To Top
---

View The Client 5 Star Review Video


---

Click to

open/close

Begin Transcript. "Hi my name is Alma. And last year I was involved in a severe auto accident. I contacted the insurance company gave me a run around. But I was fortunate enough to contact the Ehline law firm. And they were great they were very courteous, professional and they were very prompt in responding to my emails all questions. I had also got a prompt settlement, and am very satisfied with the way my case was handled, and the outcome of the same. I would recommend the Ehlinline Law Firm to anyone who has a personal injury matter. You can go ahead and contact them and know that you are going to have a very very good result and prompt resolution with their professional professional, and professionalism.";

Click to

open/close

00:00 Hi. I'm Mike Ehline of Ehline Law Firm Personal Injury Attorneys, APLC. Every year there are tens upon thousands of motor vehicle accidents on California freeways. And a large percentage of those accidents result in severe personal injuries. Speaking to an insurance company representative before talking to legal counsel can seriously diminish the value of your auto injury claims. Not taking an ambulance and not going to a doctor can mean you will have no case at all in some situations. Educate yourself about car accidents before they occur by visiting our website at www.ehlinelaw.com, or call now at 888 400-9721 to learn more about your legal rights. At Eline Law Firm we make it happen. You're not just a file with us you're also our friend. [Music]
Back To Top
---
What Are Some Other Reasons I Should Hire Ehlline Law For My Local Auto Accident?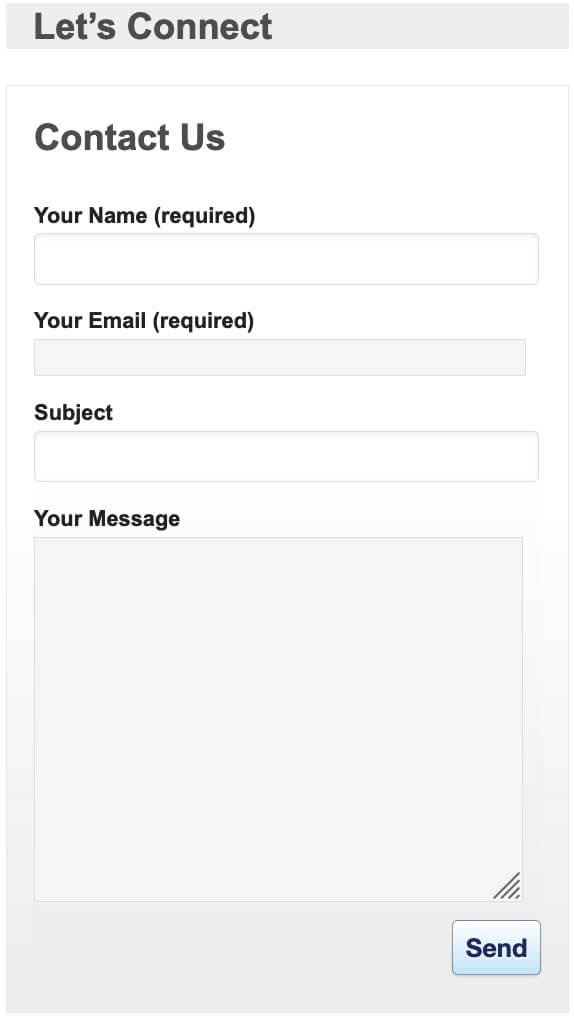 Multiple peer organizations have given the Los Angeles car accident attorneys at Ehline firm their blessing. Many prestigious national publications, law journals, and top peer review sites recognize Ehline law Firm for being "best in class." Our outstanding team leader, Michael Ehline, has won multiple awards from the famous, esteemed attorney rating organizations. We will go into more detail below about the positive recognition and public trust of Ehline Law Firm.
Above the rest, we stand head and shoulders as the premier bodily injury law group serving customers needing our assistance throughout Northern California, Southern California, Washington, DC. Human error accidents resulting in severe and grievous suffering and disability are our specialty.
We aim to hold negligent vehicle operators and their employers to account for vehicular accidents. Michael Ehline has lobbied senators and members of Congress on behalf of transportation victims. As a public service, Ehline brings his affordable, uncompromising talent and skill to bear for you.
When Ehline argues your case before the insurance adjuster, judge, or in front of the news media, he has the authority. Ehline's command presence is what down and out people need most. Our successful injury law firm seeks to keep our public roadways, freeways, and bridges roads safer for everyone. And this remains true even if it means suing Caltrans or some other quasi-government agency.
What Other Major Organizations Have Given Ehline Law Firm Car Accident lawyers Acclaim And Prizes?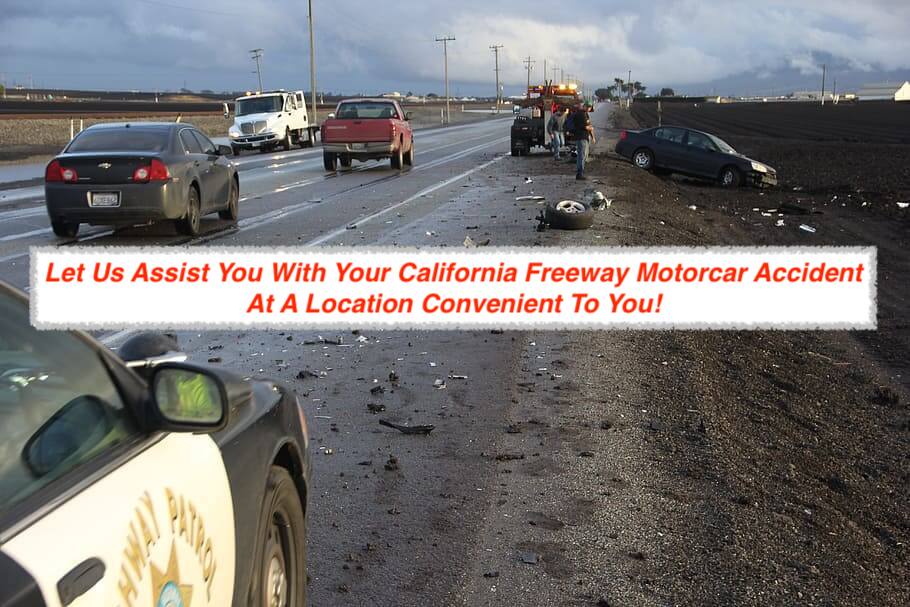 Major news and industry publications feature our acclaimed, authoritative attorneys. For example, Ehline Law Firm, APLC, is one of Newsweek Magazine's "Premier Personal Injury Litigators," and our local law offices also won the Los Angeles Times' "Personal Injury Litigator" decoration. Additionally, our law firm holds the title: "Million Dollar Advocate" This organization rarely grants this vaunted acclaim. Even more significant, Ehline is the lifetime recipient of the Multi-Million Dollar Advocates Award from the same esteemed attorney rating entity.
Less than 1% of the top personal injury lawyers in the U.S. have received such a valued prize for this above organization. Moreover, attorney Michael Ehline, Esq, is the holder of a superb AVVO rating. As noted above, our lead counsel, Michael Ehline, is a multiple Superlawyers Rising Star Award recipient. Moreover, Ehline was voted best attorney by Personal Injury Warriors International and Hollywood Weekly Magazine. These esteemed titles are only held by the best car accident law firms and lawyers. Also listed here are Ehline's happy, past clients who wrote several loving testimonials.
Many successes our terrific lawyers have won involve hotly contested auto accident cases and insurance claims. Above are a few recent examples of some of our lawyer's significant settlements and verdicts. Past injured parties represented by Ehline Law Firm Personal Injury Attorneys, APLC, were pleased with their case results.
Back To Top
---
Where Can I Hire LA's Top-Rated Automotive Civil Negligence Lawyers?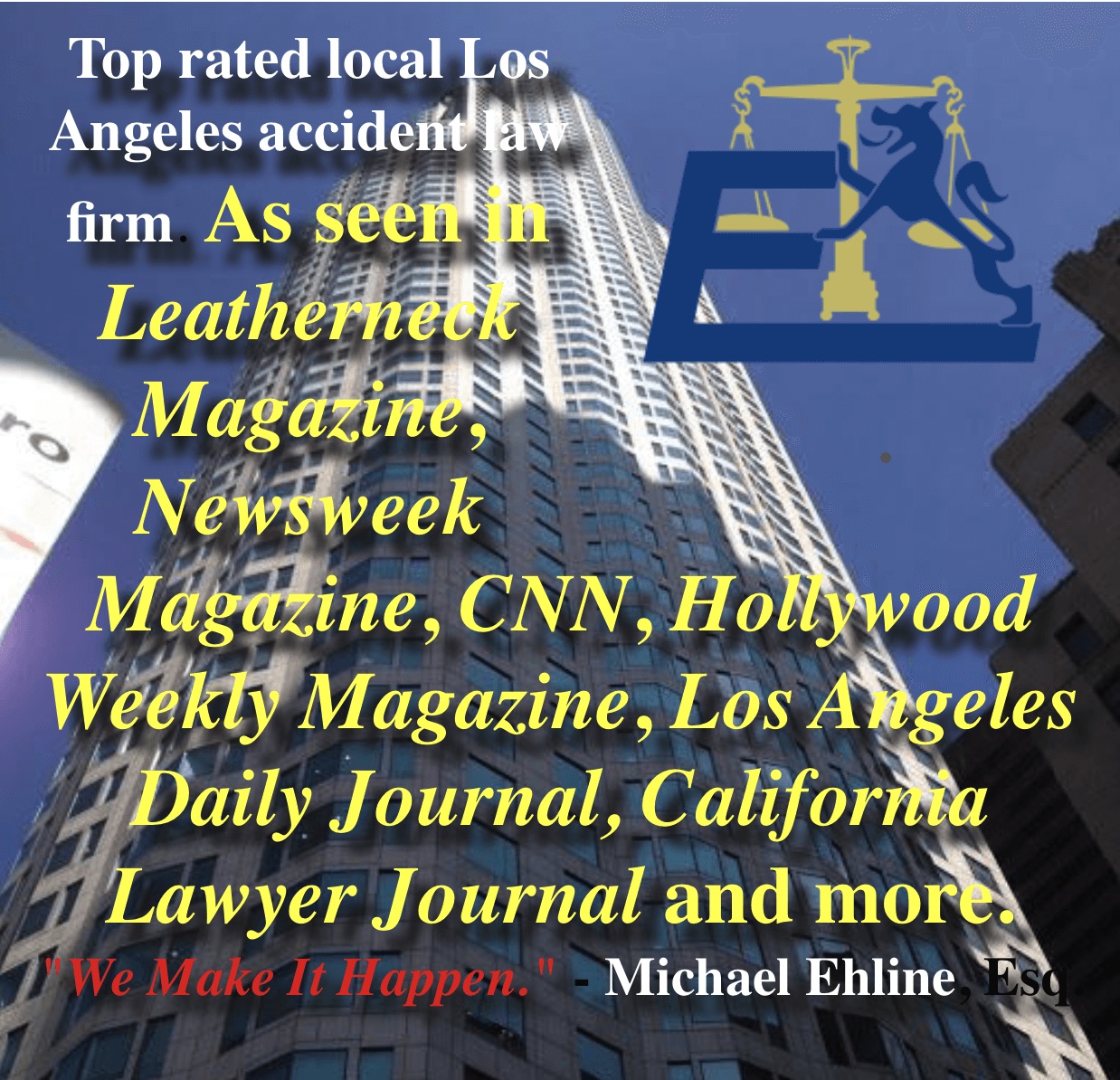 We are a statewide auto accident law firm. You can hire Ehline in a city near you. Ehline's case investigator can even come to you any time of the day or at night! The grim car crash statistics show us that thousands of people become harmed in motor vehicle collisions throughout Los Angeles, California. People driving to and from work or while on the clock can suffer bodily injuries from a high speed hit to the rear or a simple fender bender.
Whether it's a low impact collision or severe, any number of roadway mishaps can end in a violent death behind the wheel. And even when a person does not die, they can still suffer substantial harm. However, traveling the freeways and backstreets of Los Angeles is pretty much a fact of life. If you don't travel in a motorcar to get somewhere, you are in the minority here. Because L.A. and California, in general, are so dense, statistically, it's just a matter of time before you or a loved one gets suffers a Los Angeles motor vehicle collision.
And don't think you are immune from crashing, no matter how safe you drive your automobile. All it takes is a drunk or someone not paying attention, and boom, a five-car pile-up. Because neglect, in most cases, remains the culprit in most wrecks like this, somebody may owe survivors significant personal injury compensation. And only by consulting with well-seasoned, tier-one Los Angeles car accident attorneys at Ehline Law Firm will have an idea of your chances for success. Most of all, maximizing settlement dollars for Ehline's clients remains our ultimate goal.
Back To Top
---
4. Check Out What Customer "John," Says About Our Products And Associated Services.
"I was in a car accident and wanted to make sure I could document everything before being taken away in an ambulance. I quickly did a duck duck go search for "handy Traffic Accident Tips for Before and After." I landed on the free E-Book, "Accident Coach," [Click here] authored by top Los Angeles lawyer, Michael Ehline. I wanted to thank Mr. Ehline for the tips and traffic accident diagram. I am convinced that everything he provided me for free helped me protect my rights, especially when it came to dealing with the other side's insurer. Ultimately, I called Mike a few times and ended up hiring him to take my Torrance auto accident crash. I give Mike's E-Book a perfect 10 . . " - John.
Click

Success FAQ's

"... because I ended up hiring Mike to take my case due to his e-book. So no, I did not do the old school phone book starting with "AA Accident Attorney" to zealous car crash lawyer in LA. No, my wife said to try using a voice search for handy tips after a traffic crash because we didn't think we could afford an attorney. Anyway, my accident is not something I can forget. Sadly, my residual knee, elbow, and clavicle pain, as well as friction burn adhesions, always remind me of the near-death situation I faced. I was driving straight through an intersection, when BAM, I was out cold! The other driver was not paying attention to what I can remember, and he clipped me with a hard impact on my vehicle. My vehicle was a total loss and was no longer cherry.

I so was severely shaken up and off-kilter from the collision. It was all I could do to download the Accident Coach and learn what to do next. But I was disoriented and lacked awareness for a few days, and within hours of the crash, I began experiencing neck pain and stiffness in my low back. The doctor wrapped my ankle in a plaster cast because it got fractured, banging along the interior. For months I suffered headaches and shoulder pain near my clavicle. As my distress grew worse as the days went by, I decided to give the author of the Accident Coach a call. After speaking with Mike, I realized he was willing to free upfront until he got paid. So I felt good about it since I did not have to spend money I was not earning, couldn't work, and laid up in my bed for months.

Lucky for me, I spoke with another fellow Marine and mentioned Mike's name. Instantly he said, "I know that guy. He became a lawyer with no law degree or college and helped EAS Marines at Camp Pendleton." What a small world. You see, I am an Iraq part two USMC combat machine gunner, and Mike was also a Marine. Mike suggested meeting right away. After we met face to face on a Sunday, I hired him without reservations. I found Mike to have an aggressive yet squared away demeanor. I found Mike and his legal team members to be caring and highly professional.

Mike zoomed in on my immediate needs and went balls to the walls to get me paid for my vehicle and my bodily harm. I felt comfortable with my choice in hiring him and was not disappointed with the result. His elan and esprit de corps are unmatched in the legal field of Los Angeles. Again, I would retain Ehline law if I were in another severe accident requiring a superb lawyer with the country's authority and pride. Once I met with Mike, he started taking care of everything, calling his staff over the phone. After ruling out medulla damage effects and undergoing many grueling months of physical therapy, I was burned out and healed up as best as possible. And with Mike continually calling me to see how my condition was, we agreed it was finally to resolve the case for a delightful amount.

Michael and his sharp, competent staff held my hand every step of the way and made me feel like family. Michael's positive mental attitude and can-do approach were instrumental in helping me navigate around the medical diagnosis, prognosis, and treatment regimen. All of the things Mike and his team did assist me in placing my mind at ease while I recovered. Ultimately, Michael and the company won me the best settlement I could have gotten based upon the other side's witness saying it was my fault. Michael and I celebrate the Marine Corps Ball together. He has also invited me to hang around with the Leathernecks Motorcycle Club, Mad Dog Chapter, during the upcoming Marine Corps Birthday Balls. And if I am in another automobile crash, I'll hire the dude again. He's legit, motivated, and good to go. Thank you, Lance Corporal Michael Ehline!

- John F
Learn More About What Makes Our Local L.A. Car Accident Lawyer Superior To Other Local Civil Lawyers.
When you engage Ehline's legal services, you will have confidence that you can trust us to examine and investigate the causes of your collision thoroughly.
We will do so by:
Discovering the state of the other driver's physical health, sobriety, and stability.

Checking involved vehicles for mechanical issues and flaws.

Examining and photographing the accident site.

Reviewing the police report.

Interviewing witnesses.

Hiring the right expert witnesses.
You can count on us to discover the root causes of your collision. By doing so, we will and to hold the responsible party accountable. And as discussed more below, clients trust us to hire the right expert witnesses in their relevant fields. Experts can assist us in documenting the extent of your harm. Experts and even help juries understand how an automotive dysfunction may have contributed.
And they can try and determine why there was debris, unrepaired road damage, or why the road surface was so slippery. To help you choose the best automobile accident lawyer, we have provided a free E-Book and some additional information about our products and services. Most of all, our tenacity to achieve a windfall carries with it our highly-skilled, in-depth knowledge of substantive and procedural law.
Moreover, our vast experience in litigation, trials, and winning, winning, winning, is big-league. So how does that sound? An attentive, caring, trustworthy, dedicated car accident lawyer near you will be guiding you through thick and thin. Sound good? Discover more about what makes us different. Our lawyers have commuted to sign up clients in Oxnard, Ventura, Fresno, Carlsbad, Bakersfield, San Diego, Temecula, Marin County, and everywhere in between.
We are hardcore legal warriors—the Spartans of law. Our president remains an inactive U.S. Marine. So you know we take names when we have to. We will satisfy your aims as if they were our own. Accordingly, we are ready to fly, sail, swim, bicycle, or drive to you right now. Let us make it happen for you. We can even meet you at the accident collision investigation site. We want to hear your extraordinary story up close and personal.
"Insurance Company Is Not Your Friend"


---

---

Click to

open/close

The insurance company is not your friend. They just aren't. The insurance companies don't want you to know what's in this video. They want you not to do any of the things that I'm going to tell you. And a lot of lawyers won't take the time to tell you these things. And these things are going to help you protect your friends, family members, and other people you might know or care about. The bottom line is if you don't do these three things that I'm telling you to do, you could be one of those callers trying to figure out why no one's calling you back, not understanding anything that's going on, you get taken advantage of. So you end up permanently injured and paying for it out of your pocket, not just medically.

But suffering every day, you pay for it that way. It's confusing, and that's not something I want to have happened to you. And if you've made the mistake of not following these three things and remain unable to find a lawyer, take these things to heart. And make sure it never happens to anyone else you know, whether you've been involved in a car accident, suffered a traumatic brain injury, or a burn injury. Or whether you've slipped and fallen or we're hit in the head by a flying object, believe it or not, in LA, a lot of people get hit in the head by flying objects. It's a crazy thing. So many different things are going on here that you need to be concerned with.

You know I focus on accident cases, so I'm an expert in this profession. I had been injured very badly that could have very easily lost my life was just a horrible experience all around. I felt like the attorneys were very arrogant, and they didn't understand me, almost like they'd spent their whole life in school, and they didn't understand how to deal with regular people who have a steady job, and a lot of lawyers won't take the time to tell you these things. God knows why, but I'm going to share some of these secrets because no one shares them.

One, get a lawyer! You need to get an attorney, but you don't know what to do; get a lawyer get a good one that you feel comfortable with; if you like your lawyer, that's a good thing but do you trust them well how do you know if you can trust them well. Unfortunately, you usually don't know until after you've already signed up your case because they're on their best behavior waiting to get that ink to the paper. They don't ever really tell you that you have the right to get out of your contract with them get another lawyer if you're not happy with them. Usually, they don't say anything about that. So one question you might want to ask them is, you know what types of experts they use in their accident cases to prove damages.

And if they don't have an answer for you right then and there, they got to think about it. It's probably somebody who settles cases quickly and doesn't go the extra mile. There's a lot of different things you need to be concerned with when hiring a lawyer. But you have to do something to protect yourself legally and financially. It would help if you took an ambulance, generally speaking. So you have a record that this particular accident caused the injuries, whether it was a slip and ever. A lot of times, the store manager at a grocery store doesn't take a report. So the only record you have is your trip to the hospital in an ambulance from that location. Remember that insurance companies don't want to give you money. Or if they're going to provide you with money, they want to provide you with as little as possible.

Number two, the insurance company is not your friend. [Music] You're going to have to talk to your insurance company because your insurance contract requires you to make the best efforts to resolve the claim amicably. But you're going to be dealing with an insurance adjuster who's a professional.

And you're not a professional. These people are professionals. It's like playing a card game with Wyatt Earp when you're dealing with an insurance adjuster. Don't think you're going to win unless you've got someone on your side who's just as fast of a draw.

Don't let anyone direct your life. It would help if you had a leader in your life. And you be in charge. Don't let an insurance company try to do anything to befriend you or delay you. Because what they're trying to do is make sure that a considerable time gap, a vast gap, exists from the first time you seek medical treatment and go back—their primary goal to make sure that the case sucks for you and is excellent for them. Don't sell your car, don't sell your motorcycle. Don't leave it in the tow yard! You guys, you're going to get charged for that! You must mitigate your damages. That means you should take steps not to generate bills for yourself or someone else. In many ways, it's your responsibility to get yourself and your family back on track financially. It doesn't make you a bad person to call a lawyer to help you get that money. It's yours. You just have to get it. The last thing I want to tell you. Lawyers are looked at a lot aß just jerks because there is that sort of history of personal injury lawyers being scumbags. Speaking for myself, I don't chase ambulances. But I do care about people, especially people with kids. Because let's face it. Every time you step out of your house, you could get hurt. Thanks for watching, guys. See you soon [Music]. Remember. Don't ever state any insurance company, yours or the other side, until you talk to a lawyer. [Music]

---
A.G.'s 5 Star Car Accident Rating


---

---

Click to

open/close

"We just heard back from one of our happy customers in the form of a five-star review and we wanted to share it with the world this is just one of the many reviews we get from our customers and as much as we think we are doing a great job its customers like this that tell us about their experience that makes us push harder to do better we really appreciate and enjoy what our happy customers say about us the most important thing to us is to know from them that we are doing a great job and we'd love to leave you raving too you'll discover the real meaning of customer satisfaction when you work with us we're confident you'll appreciate our attention to detail and unparalleled quality thank you for taking the time to visit with us today we look forward to speaking with you we are only one call away from serving you [Music]."

---

Top Gun Car Crash Lawyers Nearby

---
Back To Top
---
As noted above, modern-day Los Angeles evolved around motor vehicles. But the city isn't always the friendliest to motorists. Busy days can cause gridlock at intersections and fuming tempers. Making things worse, drivers using intoxicating substances have led to some terrible traffic collisions. Some of the worst traffic in the country means losing patience behind the wheel or honking your horn. Moreover, L.A. traffic jams are the rule rather than the exception during rush hour traffic. Los Angeles even holds the distinction of coining the term "road rage."
Los Angeles County, California - Home To 7 Of The 10 Most Congested Roads In The U.S.?
Yes, it is. And it's a crazy place to drive if you're not from here. British drivers used to driving on the opposite side of the road have a hard time understanding our one way streets. Take Downtown L.A., for example. It's a horrible place to live, work, or drive. Being assaulted by a homeless person or rioter are also contingencies you must prepare for when driving in L.A. And having a SigAlert System does nothing to help, as the detours often take longer than waiting in a traffic jam.
These include the following:
Harbor Freeway/CA-110 Northbound: Just over three miles of road is the country's most congested road.
Harbor Freeway/I-110 Northbound is also among the most congested in the country. Almost seven miles from W. Redondo Blvd to W. 111th Pl.
San Diego Freeway/I-405 Northbound is the third most congested in the area. This congestion is between Santa Fe Avenue to Getty Center Drive.
The city's fourth most congested road in the San Gabriel River Freeway/I-605 Southbound, almost five miles long.
The Santa Monica Freeway/I-10 Eastbound.
The Santa Monica Freeway/I-10 Westbound is the sixth most congested road in the city.
The I-110 Southbound stretch near 50th Street is about two and a half miles of traffic pain.
See the map below for some of the worst traffic zones in and around the city. This map shows just one portion of the potential traffic, which ebbs and flows. The natural peaks, of course, are during the morning and afternoon rush hours. Furthermore, commuters are sometimes best served by public transport or ride-sharing. But even then, you may be calling a car accident attorney at Ehline Law Firm because no one is truly safe on the mean streets of L.A.
Back To Top.
---
Motor vehicle accidents with an injury to occupants remain the number three cause of unintentional injury and death in Los Angeles. (Source, California Department of Public Health.) But these seem to be the most well-known injuries because so many people see the vehicle pileups as they drive around.
All they were doing is conducting day to day activities in their conveyances and commercial vehicles. In 2013 alone, Los Angeles County reported 54,994 car wrecks. (Read more statistics here.)
For example, take a look at the surface streets and freeways like the I-10 or I-405 during rush hour traffic. Any daily driver has seen people pulled over after a low-speed rear hit bumper impact early in the morning, or around 5:00 p.m.
Typically people are delayed because motorists slow down to look at the crash scene as they exchange license and proof of insurance info. This chokepoint can lead to more accidents because drivers ignore the brake lights in front of them. But it's not just the main highways where this happens.
Much more terrible T-bone and left turn wrecks happen on surface streets near where consumers live and work. Everyone remains inconvenienced by the hazards presented by car crashes in LA. Ehline Law's Los Angeles car accident attorneys act as a shield and sword to those injured. Moreover, our law group helps people avoid drama and mistakes in filing a valid automotive liability insurance claim.
Back To Top
---
So what motor vehicles are often involved in LA roadway motoring incidents?
On an unfortunate occasion, you are in an L.A. traffic incident. We furnish materials and knowledge about dealing with car accidents. We explain the personal injury insurance claims process fully. And we make sure you know that we are calm under pressure and in it to win it, do or die. Helping clients navigate their claims and positively focusing their energy goes a long way to mental and physical well being. Moreover, it keeps us focused on the end game instead of your present dreary conditions. There is light at the end of the tunnel, and we will take it there by hand.
Money is the ultimate goal here. And in the aftermath of a nasty traffic collision, you can trust our devoted accident lawyers to maximize the financial return on your injuries. The next step is to take advantage of our confidential and cost-free case evaluation. Remember, you have no obligation to pay us, even if you don't retain us! We take the risk, and you get the reward.
Back To Top
---
FAQ's - What Are The Top Most Common Causes And Effects Of Los Angeles County Car Crashes?
The SWITRS Query & Map application is a tool for accessing and mapping collision data from the California Statewide Integrated Traffic Records System (SWITRS). From 2015-2019, the TIMS app, or SWITRS tool we use for accessing and mapping collision data known in long-form as the California Statewide Integrated Traffic Records System, shows some remarkable data about Los Angeles County Accidents within each city.
Since the motor vehicle first appeared on L.A.'s roadways, the chances of a vehicular collision reared its ugly head. Modernly, with more powerful drivetrains and faster vehicle speeds, injuries have worsened. Also, our congested highways are crowded with road ragers and distracted or impaired drivers behind the wheel. For example, people driving are playing with an ever-growing number of electronic devices. Because of this and other reasons, collisions are more common than ever.
Below we will show you the latest statistics covering everyday car accidents in California, as follows:
Inattentive driving (texting, chatting on the phone, eating, adjusting radio dials and seating comfort positions)
Driving under the influence of marijuana, alcohol, and prescription drugs.

Excessive speed, ignoring traffic lights or signs.

Drowsy and sleepy driving

Improper left-hand turns that result in sideswipes and T-Bone collisions.

Improper lane changes.

Following too closely or "t

ailgating."
And if you thought accidents caused by impaired drivers bad, you still have to worry about random events like:
Material defects in cars, trucks, or buses like rapid acceleration, defective brakes, or poorly working seatbelts and airbags.

Unsecured or improperly secured loads falling off the cargo area and onto the road surface in front of passing vehicles.

Flying or falling objects emanating from blown tires, disintegrating concrete overpasses, and bridges, etc.

A flash flood or unforeseen storm covering your pathway with trash, debris, and other roadblocks.

An unforeseen medical event of another driver such as a stroke or a heart attack.

An exploding electrical transformer or failed powerline blocking road pathways.

A large pothole, sinkhole, or debris blocking the roads.

A darting animal or carcass in the roadway.

A collapsing sinkhole or bridge.
Although it may appear that our small list of random events is not someone else's fault, that may not be true. For example, as we discuss below, sometimes these strange occurrences are from negligence on a state, county, or city municipality. For instance, CalTrans remains responsible for cleaning out drainage ditches and repairing potholes. Or the fault could lie with a commercial trucking company. For example, what if the supervisor failed to train the trucker on how to tie down cargo properly?
Moreover, your case may lie against vehicle manufacturers. Sometimes in a rush for profits, car dealers will sell cars with defective warnings and dangerous defects. After knowing all this, it seems absurd to pursue a car accident case in small claims court, right?

Of course, these figures don't show all of the traffic data from each local reporting agency. So the figures below represent a sampling primarily from the California Highway Patrol ("CHP"). So these represent highway onramps, offramps, nearby busy intersections, and more. Moreover, the stats do not show whether the victims were in high impact crashes or minor fender benders.
Back To Top
---
What Are The Relevant L.A. Statistical Collision Figures From 2015-2019 Used In Our Study?
As noted in the below figures, out of 123,509 motor vehicle collisions, at least 178,732 people injured, and an additional 1,347 people were killed. So you can see right away that one crash can have ripple effects on bystanders, joggers, bicyclists, motorcyclists, and others using or near the roads.
Total Collisions 123,509.
Injured 178,732.
Killed. 1,347.
Of the above figures, 32,589, or 26.4% of these wrecks, happened on a state highway within the jurisdictional law enforcement zone of a Los Angeles city with State and County oversight.
What Are The Top 4 Los Angeles Car Accident Personal Injury Severity Types?
The CHP classifies injuries more generally than us lawyers. So they don't come out and say brain injury, or a broken leg, for example. Instead, they rate motor vehicle collision injuries by their severity. The below "collision by severity" chart shows the most severe car crash in LA as a fatality, at 1.09%. Clearly, at 1,347 direct victims, it is not the number one accident severity.
The top 4 severity classifications used by the CHP to calculate their figures are:
Fatal.
Severe injury.
Visible injury.
Complaints of injury.
So the CHP and most lawyers consider a fatality or wrongful death to be the most serious of all of them. Of course, they are all bad. But losing a loved one is a mortal blow to families, co-workers, and others. Either way, all accidents caused by negligence tax our hospital and social welfare systems, as well as the courts. So let's take a look at the most reported severe injury types during the studied periods.
What Are The Top 4 Reported Severe Injuries From Los Angeles Car Accidents?
"Injury with a complaint of pain" remains the number one severity level of all reported injuries from car accidents. This classification totaled 79,841 victims. And these figures represented 64.64% of all reported car accident injuries in Los Angeles from 2014-2019.
"Injury (Other Visible)" remains the number two severity levels of all reported injuries from car accidents. This classification totaled 35,481 victims. And these figures represented 28.73% of all reported car accident injuries in Los Angeles from 2014-2019.
"Injury (Severe)" remains the number three severity levels of all reported injuries from car accidents. This classification totaled 6,480 victims. And these figures represented 5.54% of all reported car accident injuries in Los Angeles from 2014-2019.
"Injury (Fatality)" remains the number four severity level of all reported injuries from car accidents. This classification totaled 1,347 victims. And these figures represented 1.09% of all reported car accident injuries in Los Angeles from 2014-2019.
| | | |
| --- | --- | --- |
| Collision By Severity | Count | Total % |
| 1 - Fatality | 1,347 | 1.09% |
| 2 - Injury (Severe) | 6,840 | 5.54% |
| 3 - Injury (Other Visible) | 35,481 | 28.73% |
| 4 - Injury (Complaint of Pain) | 79,841 | 64.64% |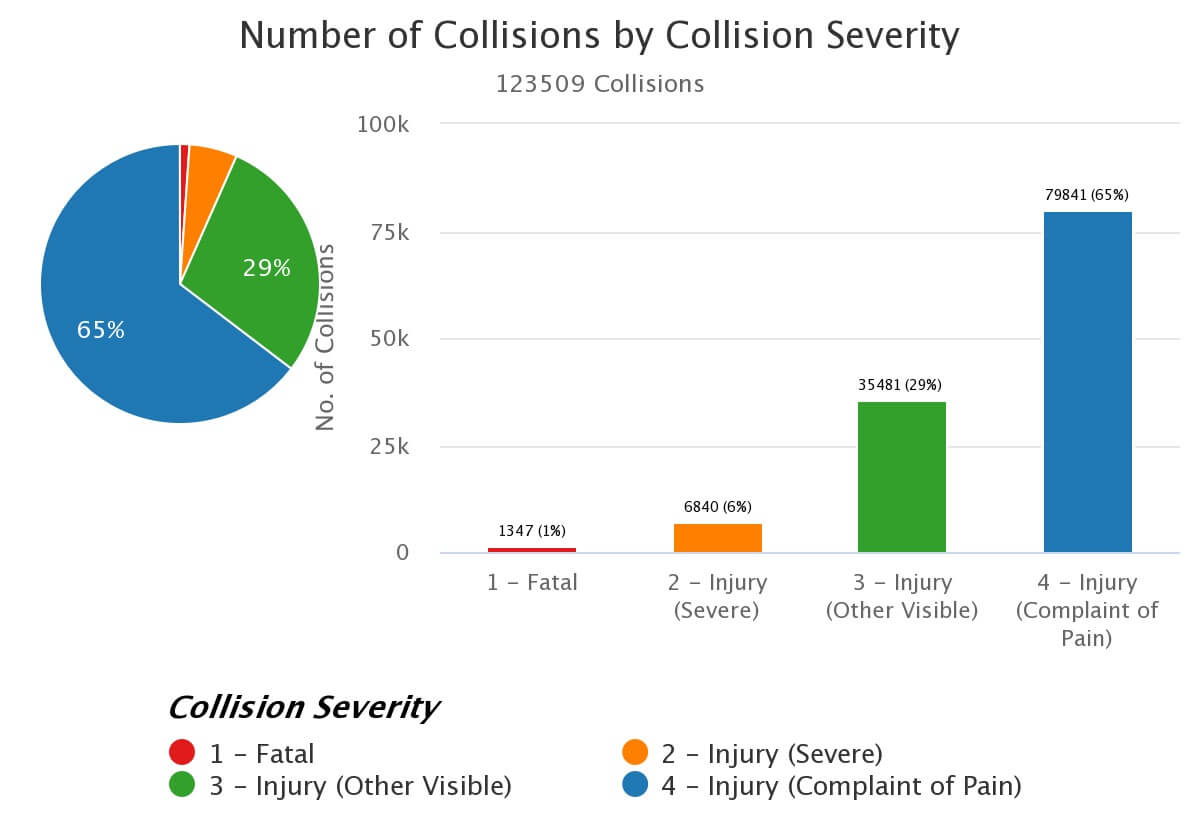 Below we will discuss the know types of injuries in more specificity. For example, what do severe collision injuries consist of? So it covers things like lacerations, head injuries, and fractures as opposed to the more general expressions in these below statistical severity level charts.
Back To Top
---
FAQ's - Local L.A. Traffic Collision Causes By Primary Collision Factor?
When I worked for the Office of the City Attorney of Los Angeles, I learned a lot about primary collision factors contributing to motor vehicle collision causation. Again, these are usually avoidable things. But ignoring your surroundings and being high or tripping on dope, Fentanyl, or drinking is a significant factor why people run away from accident scenes. Typically, these are the cases involving high-speed impacts and hit and run. The criminal penalties can include jail, fines, penalties, or all of the above. The civil ramifications of hit and runs are dire for collision victims as many hit and run drivers don't have any insurance. So unless you have additional coverages beyond the bare minimum liability coverages, you need a lawyer who can help find different liable parties to pay.
FAQ's - What Are The Top 5 Primary Vehicle Code Violation Factors Contributing to Geater Los Angeles Traffic Accidents?
Unsafe Speed was number one, making up 29.16% of all local Los Angeles auto wrecks totaling 35,827 incidents.
Failure to yield the right of way made up 24,973 auto crashes, or 20.32% coming in at a reliable number two in statistical probabilities.
Improper Turning totaled 14,105 accidents, making it number three, at 11.48%.
Failure To Obey Traffic Signals and Signs added up to 11,147 code violation factors in car crashes, making it number four at 9.07%.
DUI Bicycle Riding, or Operation of a Motor Vehicle on Drugs, came in at a solid 5.18% of all motoring collision contributing factors in L.A. crashes, adding up to 6,363.
To view the full list of all statute breaking causes of crashes, click to see the data chart and pie graph below.
Click For Causes of Crash FAQ's

Data/Statistical Pie Chart

FAQ's Common Statutes Broken:

Some of the sourced data were used in our study.

| | | |
| --- | --- | --- |
| PCF Violation | Count | % |
| 00 - Unknown | 3226 | 2.63% |
| 01 - Driving or Bicycling Under the Influence of Alcohol or Drug | 6363 | 5.18% |
| 02 - Impeding Traffic | 67 | 0.05% |
| 03 - Unsafe Speed | 35827 | 29.16% |
| 04 - Following Too Closely | 3795 | 3.09% |
| 05 - Wrong Side of Road | 2811 | 2.29% |
| 06 - Improper Passing | 847 | 0.69% |
| 07 - Unsafe Lane Change | 6219 | 5.06% |
| 08 - Improper Turning | 14105 | 11.48% |
| 09 - Automobile Right of Way | 24973 | 20.32% |
| 10 - Pedestrian Right of Way | 4649 | 3.78% |
| 11 - Pedestrian Violation | 3467 | 2.82% |
| 12 - Traffic Signals and Signs | 11147 | 9.07% |
| 13 - Hazardous Parking | 71 | 0.06% |
| 14 - Lights | 15 | 0.01% |
| 15 - Brakes | 36 | 0.03% |
| 16 - Other Equipment | 43 | 0.03% |
| 17 - Other Hazardous Violation | 1047 | 0.85% |
| 18 - Other Than Driver (or Pedestrian) | 1321 | 1.08% |
| 21 - Unsafe Starting or Backing | 2256 | 1.84% |
| 22 - Other Improper Driving | 581 | 0.47% |
| 24 - Fell Asleep | 4 | 0.00% |
In addition to the top 5 car accidents driver errors, common causes of crashes include:
Back To Top
---
Number Of Traffic Collisions By Traffic Violations Issued
Remarkably, people on foot make up the number 2 and 4 top reasons for Los Angeles traffic collisions. And the number one cause is cars failing to honor the right of way to pedestrians. In other words, three of the top five traffic wrecks involve another person who is walking, jogging, or trotting along the sidewalk, crosswalk, or another public roadway. Traffic violations raise issues of negligence, per se. Under this legal theory, courts will presume you are legally liable if the statute was written to prevent a particular type of harm to a certain kind of victim and the damage to that victim occurred. Let's look at some Vehicle Code violations that led to a personal injury in Los Angeles.
Our study data indicates that the top 5 Traffic Violations issued in association with a vehicular collision in Los Angeles from 2015-2019 were as follows:
Failure to yield the right of way to pedestrians in a crosswalk. (See Vehicle Code Section 21950). 4,579 victims = 40.15%.
Pedestrian Jaywalking, or pedestrian outside of a marked crosswalk. (See Vehicle Code Section 21954). 2,123 victims = 18.61%.
Not listed. 772 victims = 6.77%.
Speeding or driving at unsafe speed conditions for weather or safety (See also Vehicle Code Section 2235). 639 victims = 5.60%.
Pedestrian failing to honor traffic walk/don't walk signals, or crossing roads dangerously in traffic. (See also Vehicle Code Section 21955). 424 victims = 3.72%.
Click the below FAQ menu to see more statistical data used to arrive at these above numbers and see the minutia.
FAQ's

View Data Chart/Pie Graph

Number Of Traffic Collisions By Traffic Violations Issued

| | | | | |
| --- | --- | --- | --- | --- |
| Party Violation Classification | Type of Violation | Description | Count | % |
| Driver | 21950 | Driver failure to yield the right-of-way to pedestrians at a marked or unmarked crosswalk | 4579 | 40.15% |
| Pedestrian | 21954 | Pedestrian failure to yield the right-of-way to vehicles when crossing outside of a marked or unmarked crosswalk | 2123 | 18.61% |
| Not Listed | Not Listed | Violation code was not included in the collision | 772 | 6.77% |
| Driver | 22350 | Speeding on the highway / Driving at a dangerously high speed given highway conditions like weather, visibility, traffic, and highway measurements, or driving at a rate that endangers people or property | 639 | 5.60% |
| Pedestrian | 21955 | Pedestrian failure to cross at crosswalks between adjacent traffic signal-controlled intersections | 424 | 3.72% |
| Unclear | 22107 | Unsafe turning or moving right or left on a roadway Turning without signaling | 398 | 3.49% |
| Driver | 22106 | Unsafe starting or backing of a vehicle on a highway | 383 | 3.36% |
| Driver | 21453 | Failure to stop at a limit line or crosswalk at a red light failure to yield the right-of-way to a pedestrian when turning on a red light | 322 | 2.82% |
| Pedestrian | 21956 | Pedestrian failure to walk close to the edge of the roadway when there is no sidewalk present / Pedestrian failure to walk on the left-hand edge of the road when outside of a business or resident district unless the crossing is not possible | 302 | 2.65% |
| Pedestrian | 21456 | Pedestrian failure to yield right-of-way at traffic signal / Failure of the pedestrian to yield the right-of-way to vehicles already in intersection Failure to obey crosswalk symbols or finish crossing before "countdown" ends | 256 | 2.24% |
| Driver | 21801 | Driver failure to yield the right-of-way when making a left turn or U-turn | 162 | 1.42% |
| Driver | 21952 | Driver failure to yield the right-of-way to pedestrians on sidewalks | 131 | 1.15% |
| Driver | 22450 | Driver failure to stop sign before a limit line (a crosswalk or intersection entrance). Failure to stop at the limit line before the railroad | 128 | 1.12% |
| Driver | 21804 | Driver failure to yield the right-of-way when entering/crossing a highway | 120 | 1.05% |
| Unclear | 23152 | Driving under the influence of alcohol (BAC 0.08+) or drugs | 119 | 1.04% |
| Others | Others | 2818 (3) 2950 (1) 10580 (1) 15760 (1) 16025 (2) 20016 (1) 21050 (2) 21056 (1) 21100 (3) 21221 (1) 21228 (2) 21230 (1) 21235 (21) 21281 (1) 21295 (1) 21296 (1) 21353 (1) 21357 (1) 21367 (1) 21450 (2) 21454 (2) 21495 (1) 21590 (1) 21599 (1) 21652 (1) 21808 (1) 21809 (2) 21850 (2) 21854 (1) 21855 (1) 21900 (1) 21905 (1) 21940 (1) 21945 (3) 21949 (1) 21958 (2) 21960 (3) 21968 (2) 21971 (1) 21980 (1) 21984 (1) 22171 (1) 22352 (1) 22500 (1) 22502 (2) 22601 (1) 22950 (1) 23105 (1) 23116 (1) 23253 (1) 26708 (1) 28150 (1) 29154 (1) 56151 (1) | 92 | 0.81% |
| Driver | 21658 | Failure to drive a vehicle in a single lane | 46 | 0.40% |
| Unclear | 21650 | Failure to drive/ride on the right half of the roadway (with some exceptions) | 37 | 0.32% |
| Unclear | 21802 | Failure to stop or yield right-of-way at a stop sign | 35 | 0.31% |
| Driver | 21951 | Failure to stop for a vehicle that has already ceased to permit pedestrian crossing when approaching from behind | 34 | 0.30% |
| Unclear | 23153 | Driving under the influence of alcohol or drugs, resulting in injury to another person | 32 | 0.28% |
| Other | 20015 | Law enforcement should not include inattentiveness as a factor in a property damage report, except under certain conditions | 22 | 0.19% |
| Unclear | 22100 | Driver failure to make a right or left turn as close to the roadway edge, except exceptions. A driver turning before an intersection or leaving the hub in a lawfully unavailable lane, with exceptions | 21 | 0.18% |
| Unknown | 22517 | Opening the door of a vehicle on the side of moving traffic unsafely as to interfere with traffic or leaving the door open for a more extended time than is necessary | 21 | 0.18% |
| Unclear | 21451 | Driver or pedestrian failure to yield right-of-way at an intersection or adjacent crosswalk | 19 | 0.17% |
| Driver | 20001 | Failure to stop in a collision resulting in injury or death (commonly known as hit-and-run) | 18 | 0.16% |
| Driver | 21461 | Driver failure to obey a regulatory sign or signal | 18 | 0.16% |
| Pedestrian | 21953 | Pedestrian failure to yield to vehicles when crossing a roadway without using a pedestrian tunnel or overhead pedestrian crossing when one exists | 16 | 0.14% |
| Driver | 22515 | Driver failure to set brakes before leaving the vehicle unattended on highway Driver failure to turn off motor when possible before leaving a motor vehicle alone on a highway | 15 | 0.13% |
| Driver | 21663 | Driving on the sidewalk (unless entering or leaving property) | 13 | 0.11% |
| Driver | 21654 | Failure to remain in the right lane, or as close to the right side as possible, when traveling below the average speed of traffic on a highway | 13 | 0.11% |
| Driver | 21750 | Failure to pass safely to the left when passing another vehicle | 12 | 0.11% |
| Pedestrian | 21106 | Failure to obey crosswalks between intersections or signs that prohibit pedestrian crossing | 11 | 0.10% |
| Driver | 21703 | Following another vehicle too closely | 9 | 0.08% |
| Unclear | 21651 | Failure to obey and remain to the right of barriers that divide sections of a highway | 8 | 0.07% |
| Driver | 22102 | Failure to make a U-turn at an intersection or divided highway in a business district. Failure to make the turn as close to the left-hand edge of lanes in the driver's direction | 7 | 0.06% |
| Driver | 21755 | Failure to pass safely on the right | 6 | 0.05% |
| Driver | 21460 | Failure to drive on the right side of double solid yellow lines. Crossing double solid white lines unless broken and with exceptions under certain circumstances | 4 | 0.04% |
| Driver | 20002 | Failure to stop in a collision resulting in property damage | 3 | 0.03% |
| Driver | 21457 | Failure to stop at a limit line or crosswalk during a flashing red phase of a rapid intermittent light. Failure to proceed with caution during a flashing yellow phase of an immediate intermittent light | 3 | 0.03% |
| Driver | 21751 | Failure to pass another vehicle safely using the opposite side of a two-lane highway or interfering with the safe operation of a vehicle approaching from the other direction | 3 | 0.03% |
| Driver | 22103 | Unsafe U-turn in residential district / U-turn when another vehicle is approaching within 200 feet (with exceptions) | 3 | 0.03% |
| Bicyclists | 21200 | Bicyclist on the road have the same rights and are subject to the same laws as drivers | 2 | 0.02% |
| Bicyclists | 21202 | Bicyclist failure to ride on the right edge of roadway if riding below the average speed of traffic | 2 | 0.02% |
| Driver | 21209 | Driving a vehicle in a bicycle lane, except under certain circumstances | 2 | 0.02% |
| Driver | 21963 | Failure to yield the right-of-way to a blind pedestrian carrying a predominantly white cane | 2 | 0.02% |
| Other | 2815 | Failure to obey the school crossing guard | 2 | 0.02% |
| Driver | 21712 | Driver failure to ensure that passengers are only riding in areas of the vehicle designated for people (or in a towed trailer, with exceptions) | 1 | 0.01% |
| Driver | 21754 | Failure to pass on the right side of another vehicle, except under certain circumstances | 1 | 0.01% |
| Driver | 21800 | Failure to yield right-of-way at an intersection, including failure to pay to vehicles already in the conjunction, on a continuing highway, or their right side in a corner, or safely when an intersection is controlled | 1 | 0.01% |
| Driver | 21803 | Failure to yield the right of way to vehicles already in or approaching an intersection when a yield sign controls the intersection | 1 | 0.01% |
| Driver | 22349 | Driving faster than 65 mph on highways or 55 mph on two-lane undivided roads, with exceptions | 1 | 0.01% |
| Driver | 22400 | Driver slowing or stopping on a highway as to impede or block traffic, unless necessary | 1 | 0.01% |
| Driver | 23114 | Failure to secure the contents of a vehicle when driving the car on the highway such that its contents do not escape the vehicle Failure to carry aggregate material in a covered cargo area or to fully equip the vehicle with the necessary parts (with exceptions) | 1 | 0.01% |
| Driver | 23123 | Driving a motor vehicle while using a wireless telephone that is not designed to be hands-free or used as such, with exceptions | 1 | 0.01% |
| Driver | 24002 | Vehicles failure to meet certain safety conditions to operate on roadways | 1 | 0.01% |
| Driver | 29003 | Towing equipment should be adequately and securely mounted and be structurally adequate for the weight drawn | 1 | 0.01% |
| Other | 21701 | Interfering with the driver in a way that affects the driver's control of the vehicle | 1 | 0.01% |
| Pedestrian | 21964 | Pedestrians who are not totally or partially blind should not carry a predominantly white cane in a public space | 1 | 0.01% |
| Unclear | 22101 | Driver failure to obey turning directions by traffic control devices | 1 | 0.01% |
| Unclear | 24250 | A vehicle should have lighting equipment as required for the vehicle during darkness | 1 | 0.01% |
| Unclear | 26453 | The brakes and parts should be maintained in good condition and working order | 1 | 0.01% |
| Unclear | 21657 | Failure to travel in the correct direction on designated one-way highways, roadways, or lanes | 1 | 0.01% |
| Unknown | 21806 | Failure to yield to emergency vehicles on the roadway or to drive immediately to the right-hand edge of the road until the emergency vehicle has passed | 1 | 0.01% |
Back To Top
---
FAQ's - What Are The Top 5 Working And Failing Vehicle Safety Equipment Related Victims By Type In Los Angeles?
Airbag Not Deployed. 44.03% = 79,320 victims.
Airbag Deployed. 32.93% = 59,332 victims.
Not Stated. 9.97% = 17,957 victims.
Not Required. 9.58% = 17,260 victims.
Lap-Shoulder Harness Used. 1.86% = 3,355 victims.
A Guide To Understanding Our Los Angeles Car Accident Data.
You may not know the nuances of all these coded words beneath in our data chart to a novice statistician. For example, it sometimes appears even using a lap or shoulder harness can contribute to or make an injury to a vehicle occupant more significant. Think about a pregnant woman have a seatbelt tighten around her belly during a severe collision. Understand that many times equipment, such as an airbag, can fail, leading to an injury.
However, an airbag can also deploy and cause a terrible bodily injury as well. Sometimes an airbag will popcorn on its own, out of the blue. And this can lead to loss of control or a vehicle when a driver is knocked unconscious, or thrown off-kilter from a broken nose or temporary blindness. Other times, a car, such as 1956, 356 A 1600 cc Porsche might be grandfathered and not require seatbelts. The injuries in a case like this may require spinal fusion surgery, skin-grafts, brain surgery, or even death.
Assuming this classic car is in a crash, the occupants likely will not be using a safety harness, which could lead to a severe motor vehicle-related injury, hospitalization, coma, or even wrongful death. Any good injury lawyer will want to explore a product liability lawsuit against all in the chain of commerce connected to the defective part or vehicle type. But the lawyer can't rely on the vague and ambiguous data provided by an officer's traffic collision report most of the time. For example, it's unknown whether the equipment's failure or malfunction caused secondary injuries to the loss of control of a malfunctioning automobile.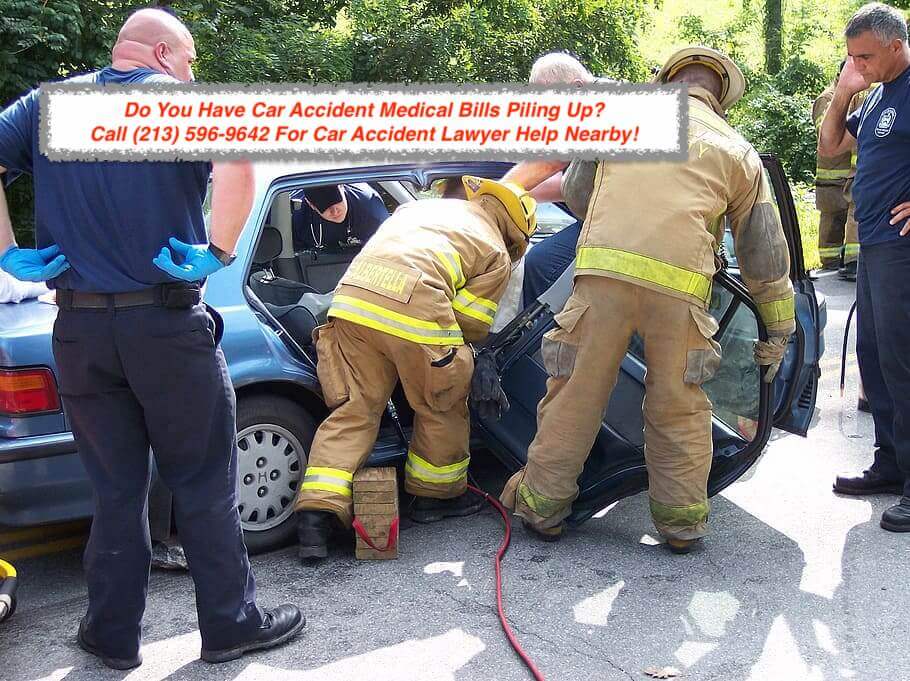 Was the cause of the injury or death from a stuck accelerator or failing brakes? The CHP and OTS do need to give us a lot of guidance regarding how each vehicle component failed or worked and caused physical harm to a person. For example, 17,957 victims are caused by safety equipment issues that are not listed by a piece of equipment listed in our CSV data chart below. We provide the most comprehensive car accident statistics, diagrams, and databases for Los Angeles car accidents. So you can see why car accident victims turn to us for legal representation and favorable settlement outcomes.
Click To

View FAQ Data/Pie Charts

The below data reflects the reported LA County traffic stats from 2015-2019.




| | | |
| --- | --- | --- |
| Victim Safety Equipment | Count | % |
| '- or blank - Not Stated | 17957 | 9.97% |
| A - None in Vehicle | 143 | 0.08% |
| B - Unknown | 350 | 0.19% |
| C - Lap Belt Used | 114 | 0.06% |
| D - Lap Belt Not Used | 18 | 0.01% |
| E - Shoulder Harness Used | 41 | 0.02% |
| F - Shoulder Harness Not Used | 18 | 0.01% |
| G - Lap/Shoulder Harness Used | 3355 | 1.86% |
| H - Lap/Shoulder Harness Not Used | 89 | 0.05% |
| J - Passive Restraint Used | 1 | 0.00% |
| K - Passive Restraint Not Used | 9 | 0.00% |
| L - Air Bag Deployed | 59332 | 32.93% |
| M - Air Bag Not Deployed | 79320 | 44.03% |
| N - Other | 767 | 0.43% |
| P - Not Required | 17260 | 9.58% |
| Q - Child Restraint in Vehicle Used | 35 | 0.02% |
| R - Child Restraint in Vehicle Not Used | 5 | 0.00% |
| S - Child Restraint in Vehicle, Use Unknown | 2 | 0.00% |
| T - Child Restraint in Vehicle, Improper Use | 4 | 0.00% |
| U - No Child Restraint in Vehicle | 12 | 0.01% |
| V - Driver, Motorcycle Helmet Not Used | 658 | 0.37% |
| W - Driver, Motorcycle Helmet Used | 374 | 0.21% |
| X - Passenger, Motorcycle Helmet Not Used | 17 | 0.01% |
| Y - Passenger, Motorcycle Helmet Used | 285 | 0.16% |
Back To Top
---
FAQ's - What Are The Top Five Types Of Motoring Collisions In L.A. By Percentages And Type?
According to the official statistics from 2015-2019, the top types of vehicular collisions were as follows:
Rear End Accident. 38,815 victims = 31.43%.
Broadside. 36,202 victims = 29.31%.
Sideswipe. 15,378 victims = 12.45%.
Vehicle v. pedestrian. 9,762 victims = 7.90%.
Head on Collision. 9,059 victims = 7.33%.
Once again, as in most other datasets, people on foot are the primary vehicle strikes victims. Because of this, assume their injuries as a whole are far worse and far more deadly. Los Angeles can be a death trap for joggers and people hanging out at bus stops, as a typical example of who gets hit. Take a look below to see some of the other less common car accident types in Los Angeles.
FAQ's

View Data Chart/Pie Graph

| | | |
| --- | --- | --- |
| Type of Collision | Count | % |
| '- - Not Stated | 1674 | 1.36% |
| A - Head-On | 9059 | 7.33% |
| B - Sideswipe | 15378 | 12.45% |
| C - Rear End | 38815 | 31.43% |
| D - Broadside | 36202 | 29.31% |
| E - Hit Object | 7969 | 6.45% |
| F - Overturned | 1926 | 1.56% |
| G - Vehicle/Pedestrian | 9762 | 7.90% |
| H - Other | 2724 | 2.21% |
Back To Top
---
What Are The Top 5 Los Angeles Car Accident Victims?
Again, we have an interesting statistic that does not deal with the fault of the parties. Instead, we have a raw number and type of victim based upon their role in the collision itself. We have included a list of the top five characterizations as follows:
Driver. 112,612 victims = 62.50%.
Passenger. 48,204 victims = 26.76%.
Pedestrian. 11,926 victims = 6.62%.
Bicyclist. 6916 victims = 3.84%.
Other. 508 victims = 0.28%.
Besides drivers and passengers, being a pedestrian of bicyclists means little protection from flying or falling objects or fast-moving cars. These accident victims deserve a little more discussion here.
Are The Dangers From Cars To Cyclists And Pedestrians Increasing?
Yes. But why is that? For one, the amount of cars on the road has rapidly risen from year to year. Dense cities like Los Angeles are even more dangerous. A recent Los Angeles Times piece is instructive.
"The average age of vehicles on U.S. roads has hit a plateau of about 11.4 years, according to an annual study by IHS Automotive, an auto industry research firm." (Source LA Times).
The 2014 article reported an increase of about 253 million cars on U.S. roadways, increasing more than 3.7 million from the previous year. Then, it stands to reason that pedestrian, motorcycle, and bicycle accidents are also on the rise with all the heavy congestion in the U.S. Pedestrians, in particular, remain at high risk for a severe injury or wrongful death. IHS totals indicated that Six thousand people were killed on foot by motor vehicles during the study periods.
Also, vehicle maintenance, disrepair, and breakdowns present threats that block bike and pedestrian lanes. Forecasts predicted most passenger cars on the roads would be around 12 years old by 2020.
"IHS forecasts that the average age of vehicles will remain about the same through 2015, then rise to 11.5 years by 2017 and 11.7 years by 2019."
Although these below numbers are not about Los Angeles, they are nonetheless informative.
The United States National Highway Traffic Safety Administration (NHTSA) reports that:
Two thousand fifteen figures showed that motorcycle rider fatalities increased by 8% yearly, totaling 4,976 victims.
Two thousand sixteen pedestrian deaths were the fastest, rising by an estimated 11% per year.
So Why The Increase In Los Angeles Auto Accidents?
What's behind the exponential increase in nationwide cycling and pedestrian accidents? Most experts and laypeople believe the fault lies with electronic devices. As the use of Smart Watches, Smart devices, iPads, and iPhones increases, so too do vehicle collisions. For example, some people ignore proper safety and type in driving directions to their GPS while the vehicle is in motion. In a split second, a small child or dog could dart into the road. All it takes is a short lapse in observation to crash and kill someone or their pet. And it's not just vehicle drivers.
Distracted walking is a thing now.
More and more pedestrians are walking into fixed objects and crosswalks on a red stop signal. We see it in Beverly Hills often. Distracted walkers simply ignore the colossal tour buses as they stare and their phones and walk into head-on traffic.
TIP: If you are on foot near traffic lanes, keep your head up, stick your phone in your pocket, and pay attention. You must keep your head on a swivel and remain aware of your surroundings and potential hazards. Some cities like Redondo Beach and Manhattan Beach bill themselves and walkers and pedestrians and work home-friendly. As more and more people are laid off from COVID-19 or are working from home, more people are walking and riding bikes in Los Angeles.
The trade-off is fewer kids are walking from school during the pandemic. In Redondo Beach, in particular, the bicycle paths present a danger to joggers and cyclists. So don't think you are safer just because you are traveling to your destination on foot.
What Can Be Done To Make People Outside Of Cars Safer From Motor Vehicle Collisions?
As car accident lawyers, we have seen an uptick in blind people getting run over by cars while walking. Cities like Santa Monica have installed special beeping walk/don't walk systems at their crosswalks to help blind people hear when it is safe to cross. But most blind people have an extra good sense of hearing. And traditionally, even when a blind person is in a crosswalk, they could still hear the oncoming car's motor. Not so anymore. Electric and hybrid vehicles are quiet, and they are not even better for the environment.
Fossil fuels produce electricity, and the batteries for these cars are highly toxic and take hundreds of years to break down into the environment. And even people with vision rely on their hearing to detect vehicles coming at them. So, in addition to not being safer for the environment, the NHTSA says pedestrians remain at a 20% greater risk to be run over by a non-gas powered vehicle.
Unless the hybrid car market starts using auditory alarm systems in advance of selling their cars, it will get worse. So far, only about 400,000 electric vehicles have been sold to municipalities and the public. In the meantime, sales of expensive, energy-consuming hybrid and pure electric cars have been on a study decline. (Source) But the markets predict the Green New Deal and other socialist programs will force the consumer to buy an electric car soon. (Source).
Either way, drivers on L.A.'s roads will still be jockeying for position no matter how their car is powered. More cars mean more threats to cyclists and people afoot. Noteworthy is that the data does not indicate whether inattentive driving played a role in pedestrian or bicycle strikes. We know that people and bicycles are harder to notice when a car operator is distracted or daydreaming. (Learn more about distracted driving here). If you are struggling with car accident injuries, reach out to a seasoned victim's lawyer at Ehline Law Firm Personal Injury Attorneys, APLC.
FAQ's

View Data Chart/Pie Graph

FAQ's Car Accident Study Data.

| | | |
| --- | --- | --- |
| Victim Role | Count | % |
| 1 - Driver | 112612 | 62.50% |
| 2 - Passenger | 48204 | 26.76% |
| 3 - Pedestrian | 11926 | 6.62% |
| 4 - Bicyclist | 6916 | 3.84% |
| 5 - Other | 508 | 0.28% |
Back To Top
---
FAQ - From Bad To Worse, What Are The Classifications Of L.A. Accident Injuries?
The most commonly reported type of injury in Los Angeles motor vehicle accidents is what the CHP characterizes as a "suspected" injury. So it's a bit vague insofar as to how we can view and play with statistical data. But we went with the reporting agency that would have the most data. And on a scale of 1 being death, to 7 being a suspected or guarded injury, we found 71.44% of traffic wrecks involving autos were "suspected" "injuries, totaling 128,709 during the studied period. Our Los Angeles car accident lawyers have represented some of these people over the year with great success.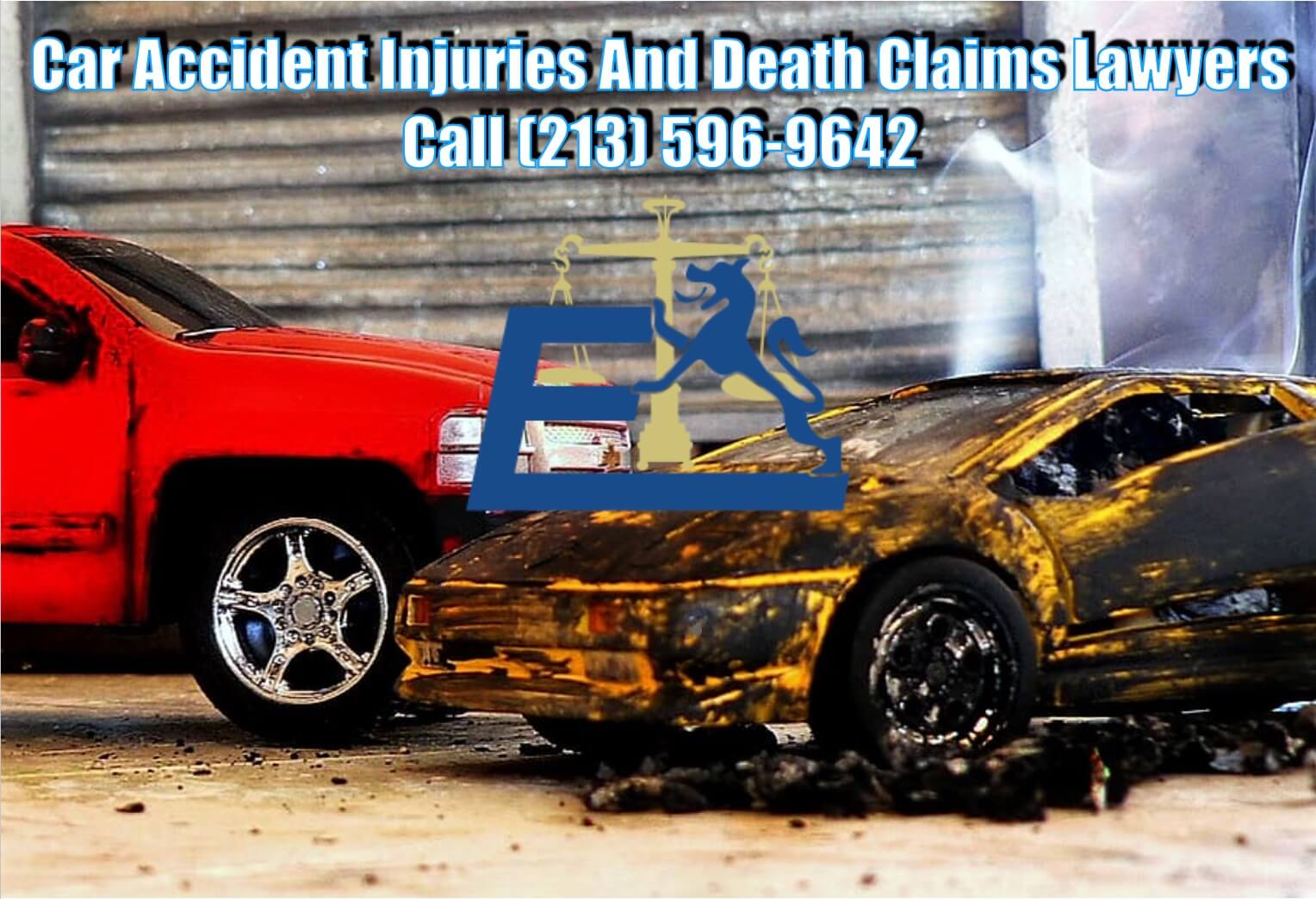 Conversely, 1,434 people passed away in car accidents in the county during the same period, making up .80% of traffic-related injuries resulting in a killing or negligent homicide. The level 5 accidents and level 6 accidents in the chart below are the types of cases we injury attorneys usually take. These two types of wrecks combined made up 27.76% of verifiable traffic crash bodily harm, not directly to death in a typical Los Angeles city. Combined, these added up to 50,023 motoring accidents with severe injuries in the City of Angels from 2015-2019. However, without the best Los Angeles car accident attorneys helping, many victims receive inadequate compensation for their personal injuries.
The level 7, or possible injury cases are usually not viable to bring or file as lawsuits in a Superior Court due to the high reimbursable costs of litigation and attorney's fees. Because of this, people who are suffering may resort to small claims court or another option to try and amicably resolve the car accident lawsuit.
Unfortunately, sometimes these people suffered:
So it's quite essential to monitor your conditions after the pain-numbing adrenaline wears off. When coming out of shock, victims must watch things like radiating pain between their shoulder blades, memory loss, vertigo, shortness of breath, emotional disturbances, or radical personality shifts. Either way, it makes good sense to get checked out by a physician near you using your Obamacare or other cheap, ineffective insurance plan.
The good news is that you can still and call an esteemed car accident lawyer in Los Angeles before surrendering your legal rights over to an insurance company. Rescuing victory from the jaws of a crappy insurance settlement is one thing Ehline Law knows how to make happen. We can't promise anything, but we will take a stab at resolving your questions. So if you are curious or one of those level 5-6 injury victims needing help with car accident insurance questions, call us right away (213) 596-9642. Take a few minutes to learn from a car accident lawyer pro and world-class author of the Accident, Coach!
What kind of injury case were you involved in?
Most of all, as will be discussed, inattentive driving is a leading cause of all collisions that lead to injuries. Below we will cover some of the body parts and organs negatively affected and damaged in car accidents.
"Such crashes also injure more than 1,000 every day." (Source).
FAQ's

View Data Chart/Pie Graph

FAQ - What Is The Most Common Traffic Collision Injury In L.A. On A Scale Of 1-7?


| | | |
| --- | --- | --- |
| Victim Degree of Injury | Count | % |
| 1 - Killed | 1434 | 0.80% |
| 5 - Suspected Serious Injury | 7606 | 4.22% |
| 6 - Suspected Minor Injury | 42417 | 23.54% |
| 7 - Possible Injury | 128709 | 71.44% |
Back To Top
---
What Are The Most Common Injuries In Local Los Angeles, CA Automobile Accidents?
Our car accident lawyers in Los Angeles are focused heavily on auto accident law because of the continuous nature and drastic consequences of collisions. As noted above, the available County of Los Angeles data alone shows over 1,434 fatal vehicle crashes and over 50,000 confirmed injuries during our study period. Car crashes are known to inflict grievous, devasting, and life-changing outcomes for victims are living in and working in LA. County. Moreover, we completely comprehend the way these disabilities adversely impact the injured person. But most of all, you can rest and know we have your back. Heal up, and we will get you the appropriate monetary compensation you deserve.
Depending on the severity of the collision, car accidents can result in all types of injuries.
Some of the common injuries we assist nearby car accident injury claims victims hire us for include:
Back To Top
---
After a high impact motor vehicle collision, even seemingly minor injuries can conflate into life-threatening conditions as time progresses. So, for this reason, after being jostled in a traffic crash, you must get medically stabilized. You must seek professional emergency care to rule out permanent physical injuries.
As noted above, failure to get to the E.R. right away can leave your case flailing in the wind. So don't waste time. Many crash victims find out that they are in shock from traumatic injuries, so they think they are ok. But failing to take steps to mitigate damages and rule them out can lead to a worsening that the insurer can blame on you. In other words, if you don't take steps to get to the doctor immediately and you suffer a coma, paraplegia, quadriplegia, head injuries, CTE, and MTBI injuries, you can be blamed for your situation.
Moreover, we care about you as a human. Please listen to us when we say: "GET TO THE HOSPITAL!" And the same goes for even minor car accidents not involving powerful impacts on your car. Also, sometimes the crash is not "minor." Sometimes, the crash's violence remains unknown to the victim, who could be in shock, dazed, confused, and concussed. Rember that significant, harmful g-forces can be transferred into the vehicle's occupants even though the dent or damaged area seems insignificant to the naked eye. It can result in injuries; many victims may not be immediately aware that they were injured.
Then, days or weeks later, symptoms may surface, such as pain, discomfort, or dizziness. This is why it is crucial to seek medical treatment after a car accident, even if you don't feel like you've been injured. Your injuries may worsen by failing to do so, and your claim will be harder to prove.
Back To Top
---
FAQ's - What Are Top 5 Times And Days Most Likely For A Los Angeles Car Accident?
1. FAQ - What Are The Top Five Most Dangerous Times Of Day To Be In An Auto Wreck In LA?
1.
Q: What is the number one most likely time of day be in a Los Angeles motor vehicle accident?
A: You are most likely to be in an LA car crash between the hours of 3:00 PM to 5:59 PM any day of the week. (See below statistical data graph)
2.
Q: What is the number two most likely time of day be in a Los Angeles motor vehicle accident?
A: Between the hours of 6:00 PM to 8:59 PM any day of the week. (See below statistical data graph)
3.
Q: What is the number three most likely time of day be in a Los Angeles motor vehicle accident?
A: Between the hours of 9:00 AM to 11:59 AM any day of the week. (See below statistical data graph)
4.
Q: What is the number four most likely time of day be in a Los Angeles motoring collision?
A: Between the hours of 6:00 AM to 8:59 AM any day of the week. (See below statistical data graph)
5.
Q: What is the number five most likely time of day be in a Los Angeles motoring collision?
A: Between the hours of 9:00 AM to 11:59 AM any day of the week. (See below statistical data graph)
Back To Top
---
2. FAQ - What Are The Top Five Most Dangerous Days Of The Week To Drive In Los Angeles For Car Accidents?
Friday.
Thursdays.
Wednesdays.
Tuesdays.
Mondays.
Noteworthy in this data set is that many of us assume that a car accident will be most common on Mondays, but they get worse as the week deepens. Driving during less congested traffic is a sure way to avoid statistical risks no matter what day of the week or time you travel by automobile.
FAQ's

View Data Chart/Pie Graph
Back To Top
---
FAQ - Top 5 Auto Accident Victims In Los Angeles By Age And Gender?
Out of 180,161 Los Angeles traffic collision victims, our findings for the years 2015-2019 are based upon CHP and OTS datasets.
Males aged 25-29 with 11,981 accidents, or 6.65%.
Males aged 20-24 with 11,815 accidents, or 6.56%.
Males ages 30-34 with 9,588 accidents, or 5.32%.
Males ages 35-39 with 7,613 collisions, or 4.23%.
Males ages 40-44 with 6,297 collisions, or 3.50%.
Noteworthy is that scientific studies indicate that testosterone, which is the hormone that makes women and men sexually wanton, is also responsible for risk-taking and aggression. Since men have higher testosterone levels, this may be a reason females are statistically less likely to be involved in accidents or confrontations as an at-fault driver. It may be possible that women on pellet therapy are more aggressive and more sexually active as they approach male-like androgen levels. But there is no study data available presently.
If you need to speak to Los Angeles car accident attorneys about your potential case, you are not alone. As noted above, over 170,000 people were reportedly killed or injured in Los Angeles County vehicle collisions. And many happened at an intersection. Moreover, more people are hurt as pedestrians, bikers, and people walking around than vehicle occupants in L.A.
Your primary questions will be about how long the case will take to settle and how much you can get moneywise if you are one of these individuals. And if you keep scrolling down, there is a tutorial on negligence law to put it all into perspective. Ok?
FAQ's

View Data Chart/Pie Graph
What Are The Top 5 Most Dangerous Weather Conditions For Los Angeles Car Accidents?

At the outset, we do live in sunny California. So if you live back east, you might be shocked that the vast majority of vehicular collisions in the Golden State happen in broad daylight. Below we have provided a statistical chart that includes the weather conditions by percentage and type of collision and the total crashes.
Back To Top
---
The Top 5 Weather Conditions for LA accident are as follows:
Clear. Ten thousand forty-five crashes, or 88.07%.
Cloudy. Eight hundred thirty-two collisions are making up 7.29%.
Raining. Four hundred fifty crashes making up 3.95%.
Not stated. 55, or 0.48%.
Fog. 0.11%.
Click the below data table to view some more exciting weather conditions associated with and without bad weather.
FAQ's

View Data Chart/Pie Graph

| | | |
| --- | --- | --- |
| Weather | Count | % |
| '- - Not Stated | 55 | 0.48% |
| A - Clear | 10045 | 88.07% |
| B - Cloudy | 832 | 7.29% |
| C - Raining | 450 | 3.95% |
| D - Snowing | 1 | 0.01% |
| E - Fog | 12 | 0.11% |
| F - Other | 6 | 0.05% |
| G - Wind | 5 | 0.04% |
Back To Top
---
FAQ - What Are The Top 5 Los Angeles Car Accidents By Lighting Conditions?
One glaring thing here is that darker conditions, such as dusk and dawn, correlate convincingly with our accident data chart above, dealing with the top times of day per week for vehicular collisions.
The top five accidents related to lighting conditions are as follows:
Daylight. 6,430 crashes, making up 56.37% of Los Angeles lighting condition collisions.
Dark. Streetlights. Four thousand one hundred nine wrecks equated to 36.02%.
Dusk/Dawn. Four hundred fifty-eight collisions made up a 4.02 total percentage.
Dark, No Streetlights. Three hundred twelve crashes, making it a small 2.74% of collisions.
They are not stated. 56 crashes equating to 0.49% of crashes.
We hope you enjoyed our data. Feel free to use it, but please credit us with a link back to the source. We took months gathering the evidence.
FAQ's

View Data Chart/Pie Graph

Official Los Angeles Car Accident Study Data.

| | | |
| --- | --- | --- |
| Lighting | Count | % |
| '- - Not Stated | 56 | 0.49% |
| A - Daylight | 6430 | 56.37% |
| B - Dusk - Dawn | 458 | 4.02% |
| C - Dark - Street Lights | 4109 | 36.02% |
| D - Dark - No Street Lights | 312 | 2.74% |
| E - Dark - Street Lights Not Functioning | 41 | 0.36% |
Back To Top
---
FAQ - How Does My Los Angeles Car Accident Lawyer Establish The Elements Of Negligence For California Collision Lawsuits?
Not everyone who causes harm to someone else is a criminal. But let's face it, if you play stupid games, you win stupid prizes. So what happens if someone hurts or kills someone out of sheer inattentiveness or stupidity? How does the survivor get justice? The defendant is not even a defendant facing jail or fines, and the wounded plaintiff is left holding the bag with mounting bills and related expenses. Modernly, we have a civil justice system based on the law of "negligence," discussed below.
Historically, families would lynch the defendant or begin a generational blood feud to right the wrongs caused by another's stupidity that harmed another person. The law had to develop a way to prevent more bloodshed and make the wrongdoer pay for their "non-crime" that hurt others. Because of this, most U.S. jurisdictions follow negligence law principles. Below we will tell you what negligence is and what it is not. And we need to tell you why it is so essential to get you paid in a California car accident case.
Back To Top
---
First, Is Vehicular Negligence a Crime?
The short answer is not always, but crimes can arise from the same set of facts as negligence claims. Are you confused yet? Don't worry. It is all revealed below. But it happens a lot, and sometimes it is all over the news. Take the OJ Simpson case as an example. His lawyers used the race card to convince a jury to let him off for killing his wife and Ron Goldman. But the Goldman family proved in a civil court that OJ is a stone-cold killer. And the wrongful death law judge ordered OJ to pay up for his wrongs.
But wait, you may ask if a tort isn't a crime, do criminals still have to pay up when they harm? And the answer is yes, they do, but that criminal judge can't force a civil judgment for money damages because that is not their purpose. True, sometimes, a DUI driver (DUI is a crime) may hit another car or pedestrian and kill that person.
And in that case, the guilty criminal may be ordered by a court to pay some fines and penalties. But these go to the state and not the victims of crime. And true, a court can order the criminal to pay some criminal restitution to the harmed person. However, good luck getting a person to pay you when they just spent all their hard cash paying for a criminal defense attorney. Besides, many criminals are losers with no job or money to begin with.
But that is not always true regarding car accident cases.
In cases where a criminal vehicular hit and run or homicide defendant appears financially solvent for your car accident, things can rapidly change.
For example, the family or other survivors can pursue their claims civilly, where punishment is not the idea.
Instead, the personal injury plaintiff can use negligence law to follow the assets, insurance policies, and employers of the criminal, who also become civil defendants.
Proving your damages requires medical experts and evidence.
What Other Differences Exist Between Vehicular Crimes And Vehicular Negligence?
Another glaring difference between a crime involving an automobile collision is that a civil plaintiff need only prove a burden based upon the: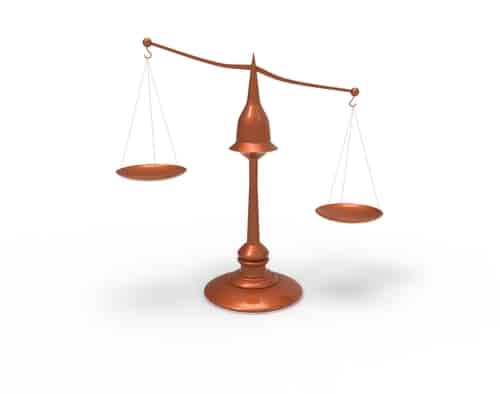 So in exchange for not going to jail, the criminal defendant becomes a civil defendant. And that wrongdoer faces a proof burden that only requires the justice scales to be tipped ever so sightly in the plaintiff's favor. So let's say you get in a car crash at a street intersection on Ocean and Wilshire Boulevard near the Promenade in Santa Monica. A white male, Santa Monica bus driver hits your driver's side passenger door at high speed with his Big Blue Bus. The DA jails the bus driver for killing your black infant who was in the rear driver's side passenger seat of your minivan at the time of impact
The bus driver played with his smartphone and did not pay attention, causing the crash and death with severe injuries to the infant's mother. The DA charges him with first-degree murder due to the publicity and outrage that a white male killed a black baby. A case of systemic racism. But the let's DA was unable to meet their burden of proof that the bus driver was with a racist motive and intentionally harmed this precious child of God who was in a "protected class." That means the state loses the case against the bus driver. So, where does that leave the survivors?
However, let's say, Johnny Cochran, God rest his soul, goes ahead and sues the City of Santa Monica for hiring racist bus drivers, or he simply claims that the bus driver wasn't paying attention is what caused the crash. Johhny wins the parent's wrongful death claim against the Big Blue Bus due to a lower burden of proof present in civil negligence cases. Any questions?
Back To Top
---
But Isn't Holding A Criminal Liable Twice For One Car Accident, "Double Jeopardy?"
No. There is no double jeopardy because the defendant, in a civil case, is not subjected to jail twice. All that person must do is pay for their proven wrongs with money, which pays for the damages. (Learn more about the difference between torts and crimes here).
A Short History Of Negligence Law And Car Accidents.
Great, glad that is out of the way. So let's discuss negligence in a car accident case. First, negligence law remains an integral part of each motor vehicle accident case in California. A lot of us think we automatically get paid when we crash. And in some no-fault states, that is true. However, in California, we are an at-fault jurisdiction following traditional rules that the bad actor pays, not society as a whole. But meeting the plaintiff's burden of proving negligence in an auto accident means knowing what it is, how it came to be, and how to apply to your case at bar. Let's look at a short history of the law and how negligence laws developed into our modern torts court system.
Negligence is nested under the law of torts (see a video about "tort law" here), an ancient term that means to "twist."
Is Negligence A Contract?
Yes. But no meeting of the minds is required here. Like a contract between parties, tort law deals with a person's social duties instead of agreements secured by money or an act in furtherance. Another considerable difference between torts and contracts is that the mere act of existing in society implies a duty to act reasonably and not be the direct or indirect cause of injuries to another.
In other words, like a contract, life also imposes specific terms and conditions on the living that are implied as a matter of law if you want to live and work in society. And you may say, "isn't that what criminal law is for?" No. not at all. There is no jail time. Because of this, the plaintiff is only seeking cold, hard cash, and the state is not the plaintiff. You are. In a tort claim, the victim is also the plaintiff.
Negligence Is A Social Contract Implied By Law.
Negligence is part of an implied social contract and does not have to be written into a criminal codebook. It's basic common sense like your parents hopefully taught you as a youngster. You know, things like saying please, thank you, and keeping your hands to yourself? Because of this, plaintiffs need only prove by a preponderance of the evidence that the defendant caused and should pay for the damage. To see a great video explaining the history of torts, click here.
So basically, when another person runs you over or rear-ends your car, for example, you are usually hurt, and often your life, body, and mind are "twisted" from what it once was. And because of the adverse, deleterious effects that an inattentive person can cause another, the courts and legislatures evolved rules that became known as a "social contract."
Negligence Law Is Supposed To Keep People From Taking The Law Into Their Own Hands, Getting You Money Instead of "Blood-Revenge."
The idea is to prevent the injured person or their family from trying to get physical revenge by forcing the so-called "negligent" person who hurt you to pay the survivor of the "tort," money damages in a court, or through a policy of insurance that covers dumb things people might do.
And this is called "Negligence Law." In other words, if drivers breach their duty of reasonable care and cause a crash, they must pay for your damages. Mostly, money damages costs include your car repairs, bodily injuries, and other harm that impacts your day to day life post-accident. But the amount of monetary funds you win depends mainly on the attorney you hire. But you are entitled to damages for your pain, suffering, and past, present, and future damages. You can get a lot of cash with the right lawyer at the helm.
Back To Top
---
How Do I Prove California Car Accident Lawsuit Negligence?

The meat and potatoes of negligence law are the elements of negligence. To win your case, each piece must be satisfied. Many car accident victims call us and say they were hurt in an accident and argue that the defendants must pay. But that is not how courts and jurors look at it. We use evidence, not unsubstantiated opinions of journalists or non-lawyers. And this is a rule that applies equally to courts in San Diego as it does to courts in Orange County, San Bernardino, or Riverside County, California.
The California rules for proving negligence in our local courts are found in the California Code of Civil Procedure Section 1714, set forth below.
"Civil Code - CIV
DIVISION 3. OBLIGATIONS [1427 - 3273]
( Heading of Division 3 amended by Stats. 1988, Ch. 160, Sec. 14. )
PART 3. OBLIGATIONS IMPOSED BY LAW [1708 - 1725]
( Part 3 enacted 1872. )
1714.
(a) Everyone is responsible, not only for the result of his or her willful acts but also for an injury occasioned to another by his or her want of ordinary care or skill in the management of his or her property or person, except so far as the latter has, willfully or by want of standard care, brought the injury upon himself or herself. The design, distribution, or marketing of firearms and ammunition is not exempt from the duty to use ordinary care and skill required by this section. The Title on Compensatory Relief defines the extent of liability in these cases.
(b) the Legislature intends to abrogate the holdings in cases such as Vesely v. Sager (1971) 5 Cal.3d 153, Bernhard v. Harrah's Club (1976) 16 Cal.3d 313. Coulter v. Superior Court (1978) 21 Cal.3d 144 and to reinstate the prior judicial interpretation of this section as it relates to proximate cause for injuries incurred as a result of furnishing alcoholic beverages to an intoxicated person, namely that the furnishing of alcoholic beverages is not the proximate cause of damages resulting from intoxication, but rather the consumption of alcoholic beverages is the proximate cause of injuries inflicted upon another by an intoxicated person.
(c) Except as provided in subdivision (d), no social host who furnishes alcoholic beverages to any person may be held legally accountable for damages suffered by that person, or for injury to the person or property of, or death of, any third person, resulting from the consumption of those beverages.
(d) (1) Nothing in subdivision (c) shall preclude a claim against a parent, guardian, or another adult who knowingly furnishes alcoholic beverages at his or her residence to a person whom he or she knows, or should have known, to be under 21 years of age, in which case, notwithstanding subdivision (b), the furnishing of the alcoholic beverage may be found to be the proximate cause of resulting injuries or death.
(2) A claim under this subdivision may be brought by, or on behalf of, the person under 21 years of age or by a person who was harmed by the person under 21 years of age.
(Amended by Stats. 2011, Ch. 410, Sec. 1. (AB 1407) Effective January 1, 2012.)" (Source) [Emphasis added].

As noted above, if you act with want of ordinary care, unless you bring it on yourself, the irresponsible person, is well, responsible. So that is not going to help us unravel the legal code, is it? No. But a great lawyer can decipher all the Latin and legal phraseology. However, below we will share the secrets us lawyers use to satisfy the procedure in proving up Code of Civil Procedure Section 1714, et seq. California uses the same rules they teach us in law school with a few slight modifications, as will be discussed.
Back To Top
---
Proving Car Crash Negligence Means Satisfying Each ELEMENT.
The elements of negligence are that a plaintiff must prove:
The defendant owed the plaintiff a duty to act reasonably and not cause a specific type of harm.
That is was foreseeable to a reasonable person that breaching this social duty would cause the plaintiff harm.
The defendant breached that duty he or she owed the plaintiff.
The defendant's breach of the duty caused actual harm or damages to the plaintiff. (but the damages caused must be related to the accident and be foreseeable and unavoidable consequences of the defendant's wrongful acts)
Sounds easy enough, right? Well, in a perfect world, if it were easy, you would not need a lawyer, right? In any event, all the plaintiffs must do first is prove liability in a car accident case. Did the other driver have a duty to operate their car, bus, truck, etc., safely for the road conditions? If the driver had such a responsibility and failed to honor it, the other vehicle's driver is said to have breached that duty.
Because of this breach, the actions or inactions of the other driver directly led to the accident. This is called causation. Because the defendant's misfeasance, malfeasance, or non-feasance caused the accident, he or she is said to be "liable" under California State law. But we are still not done with the analysis. We even must prove the plaintiff's damages. Winning on liability always does not make money fall from the sky.
Proving you were damaged does not even get you paid. You must also prove that it would be a natural outcome for a person to suffer these damages. Let me explain. Let's say someone bumps into you in an elevator, and you sue for the battery. You claim that that battery led to your cancer and hospitalization. Without additional facts, it is not medically foreseeable that a defendant would get cancer from being brushed up against in a crowded area.
So sure, a plaintiff can win a dollar in damages after proving liability. But in that case, a court would probably take judicial notice of medical impossibility or find that everyday social interaction does not rise to the level of a tort because someone bumping into you is regular social interaction in society. So proving a case is not so cut and dry as a TV series like "Cops," "The People's Court," or "Law and Order" may suggest. Not only must you prove fault. You must also establish that the accident's natural outcome led to your injuries, monetary losses, and disabilities. And as discussed below, when car accidents are related to roadway maintenance problems. You may also have to sue those responsible for that situation.
Back To Top
---
For example, defects in the road from potholes or sinkholes, other claims may arise. To add to the minefield of problems a plaintiff faces, tight administrative guidelines under the Tort Claims Act apply. So here, you don't have a lawsuit against a fellow citizen. Instead, you are using an administrative agency, typically of a municipal corporation, such as L.A. The good news is that you know you can trust the car accident lawyers at Ehline Law Firm Personal Injury Attorneys, APLC, to deal with all of these issues for you.
With over 30 years of combined legal experience, our attorneys have brought in over $100 Million for our seriously injured clients in car accidents and negligence claims. We have resolved injury cases for thousands of satisfied claimants. Although most of these cases get disposed of through a detailed, complex insurance claims negotiation process, that is not always true. Many smaller or less advanced trial lawyers may be strong-armed into an unfavorable settlement. However, Ehline does not play those games.
Instead, when negotiations with an insurance company are not successful in obtaining what we feel your case is worth, our trial attorneys stand ready to raze the defense and win before a jury. Either way, Ehline's "can-do" attitude, superior service, and talent, as well as our code of honor, make us the best choice for car accident victims in Los Angeles, desperately in need of competent legal help.
Don't Get Stuck With A Low Ball Liability Insurance Offer - Hire An Ehline Injury Lawyer Near You.
Our talented staff and legal team are keenly aware that clients are not always attorneys. Most of the time, the insurer hired a well-trained insurance adjuster to head you off at the pass. Insurance companies maintain an unfair advantage over the injured party. Because of this, their employees and agents often attempt to resolve personal injury litigation claims with "low ball" settlements. They want to get away with paying you the smallest amount of money possible.
We will leverage our legal knowledge and negotiating skills to help you obtain the maximum settlement. Our car accident attorneys will work tirelessly to ensure that any award considers all of your losses. This includes lost wages, medical costs, pain, suffering, and future medical and financial needs. If the insurer refuses to cooperate, we are fully prepared to use our superior skills and well-funded bank accounts to front the costs and litigate the case.
We have a proven track record of achieving successful outcomes in court. Moreover, we will take the time to earn your trust and listen attentively. Any little thing you tell us could make all the difference in the world to your attorney, winning more money for you and yours.
Back To Top
---
FAQ - Who Must Pay Me For My Los Angeles Auto Accident Insurance Claims?

That's a great question. In a nutshell, other defendants like product manufacturers and even the government may also be on the hook to pay you. For example, what if there were multiple cars involved? Or what if you were on the clock or the person that hit you was working as an employee for another business? This raises issues of California Worker's Compensation Law and employment law claims.
But it also raises issues of master and servant liability for the employer of the driver who caused your severe personal injury. For example, what if a Fed Ex driver rear-ended you at high speed while you were driving back to a construction site where you work as a plumber as an hourly employee? In that example, you can sue the Fed Ex Driver, Fed Ex, and make a work-comp claim against the plumbing company. In negligence law, we have a fancy term for this. It's called vicarious liability.
Deep Pockets Can Mean More Money To Cover Your Car Accident Personal Injuries?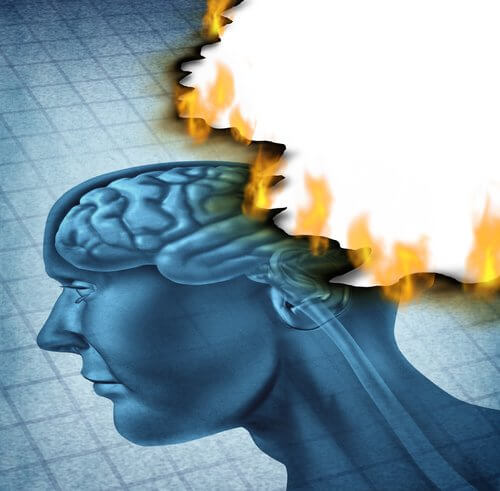 Yes. Defendants like the government, UPS, the US Postal Service, Amazon Prime, and so on are the deep-pocket defendants with unlimited coverages. These large corporations, like Uber, Lyft, UPS, Amazon, etc., are the ones who make it possible for you to get fully compensated. Conversely, a small insurance policy may only pay out $15,000. And you still will have to pay your lawyer and cover any costs advanced on your behalf by the lawyer. Moreover, that pittance of a settlement won't pay you for a lifetime of associated brain injury complications, for example.
Back To Top
---
Who Are Some Other People Potentially On The Hook To Pay Me For My Los Angeles Car Accident?
So who else can pay me? Good question, because we are not done. For example, you may be eligible for SSI disability, as well as unemployment, and even business interruption insurance protections. And let's say your boss fires you? Well, in that case, you likely have an employment disability discrimination case. So you can see that these cases can be esoteric, complex, and in need of proper personal injury legal assistance.
It remains worth noting that California remains an at-fault state for insurance liability purposes. In a nutshell, all this means to you is that your burden as a plaintiff is to prove the defendant's actions or inactions were a substantial factor in causing your injuries. Otherwise, you cannot pursue a claim at all. But let's say you are also a cause of your accident. Well, that's ok.
The court would just reduce your compensation payment based upon your degree of fault in causing your injuries. In California, car accidents, slips, trips, falls, and other negligence cases are governed under modified pure comparative negligence law principles. Because of this, if your actions or inactions played a role in contributing to the accident in any way, your overall recovery yield is simply reduced, as noted above. For example, if you were 50% at fault and incurred $100,000 in medical bills, the defendant is only liable to pay his or her half, or $50,000.
And this would also apply to property damage. If you crash your Ferrari and want diminished value damages in addition to the car repairs, you still only get enough money to cover the defendant's legal fault portion.
Can I sue City, County, or State Governments (6 months) For Car Accidents?
Yes, depending on the facts, there may be another deep pocket to help pay your car accident compensation award. You heard, right. There are many ways several defendants can be jointly and severally liable for your severe injury accident damages. What if the government failed to repair a pothole or guardrail or allowed a faulty traffic signal to remain in operation without detouring traffic or disabling the defective signaling device? Simple things like a poorly maintained curb, improperly repaired median, or out of order streetlights can cause a crash in LA.
But sometimes, you can pursue a tort claim against the liable city, county, or state agencies. Before filing a lawsuit, however, you must file a notice of claim with the appropriate government agency within six months of the date of the injury. What if something the general maintenance crew or public bus driver did make your injuries worse? There are many other ways a city or county or even a state agency depending on how their agency played a part in hurting you.
For example, besides city buses and LAPD PIT maneuvers, CalTrans, Los Angeles City and County road maintenance workers and agencies can often play a role in making accidents far worse. Examples of how difficult it is to sue an agency mentioned all over this website abound. Difficulties with suing a defendant with sovereign immunity demonstrate why so many lawyers shy away from doing it. But nothing in life worth having is easy to get.
However, finding a lawyer who understands the difficulties of the government tort claims act, with its strict 6-month claims filing period, is paramount in not blowing your case. Dedicated accident attorney pros are what you need when facing attorneys for CalTrans or The City of Los Angeles in a government claim for damages.
TIP. Sometimes a CalTrans employee may need to sue their boss as well for car accident injuries during work. Ehline Law is available to discuss your sensitive legal matters immediately.
Back To Top
---
What About Auto Accident Claims Against Negligent Auto Makers Or Parts Manufacturers?
Yes, you may have another source of personal injury compensation. But cases against well funded, big players are hard cases to prove and harder to support unless you are a successful lawyer with cash reserves. Some lawyers will even form big case coalitions to pay for the millions in upfront costs, some cases present.
But when car accidents are caused by mechanical defects, faulty parts, or due to someone's failure to warn another about a known danger associated with a vehicle, you may have a cause of action. A cause of action is simply one of the many types of tort claims you can include in your lawsuit. A product liability lawsuit may be brought in a federal or state court for various claims against automakers in these cases. For example, what if brake fade or failing brakes led to your automobile crash?
Lately, you are being sued by someone you hit with your car. But you think it's unfair since defective brakes caused you to lose control of your vehicle. So what do I do when a car accident is not my fault? Well, you can sue vehicle parts remanufacturers, distributors, designers, builders, and anyone else in the chain of commerce as cross-defendants to offset your liability. Moreover, you can use this process to help get money for your brain injury, surgeries, etc.
Again, without a lawyer navigating this process and proper, expensive investigations, you will not be successful in suing big corporations or government agencies. Enlisting the legal guidance of a lawyer at our firm can help. We offer free case evaluations to discuss your delicate matters at one of our Los Angeles locations near you. Again, our number is (213) 596-9642.
FAQ's - What Are Some Helpful Los Angeles Auto Accident Attorney Tips To Protect Me?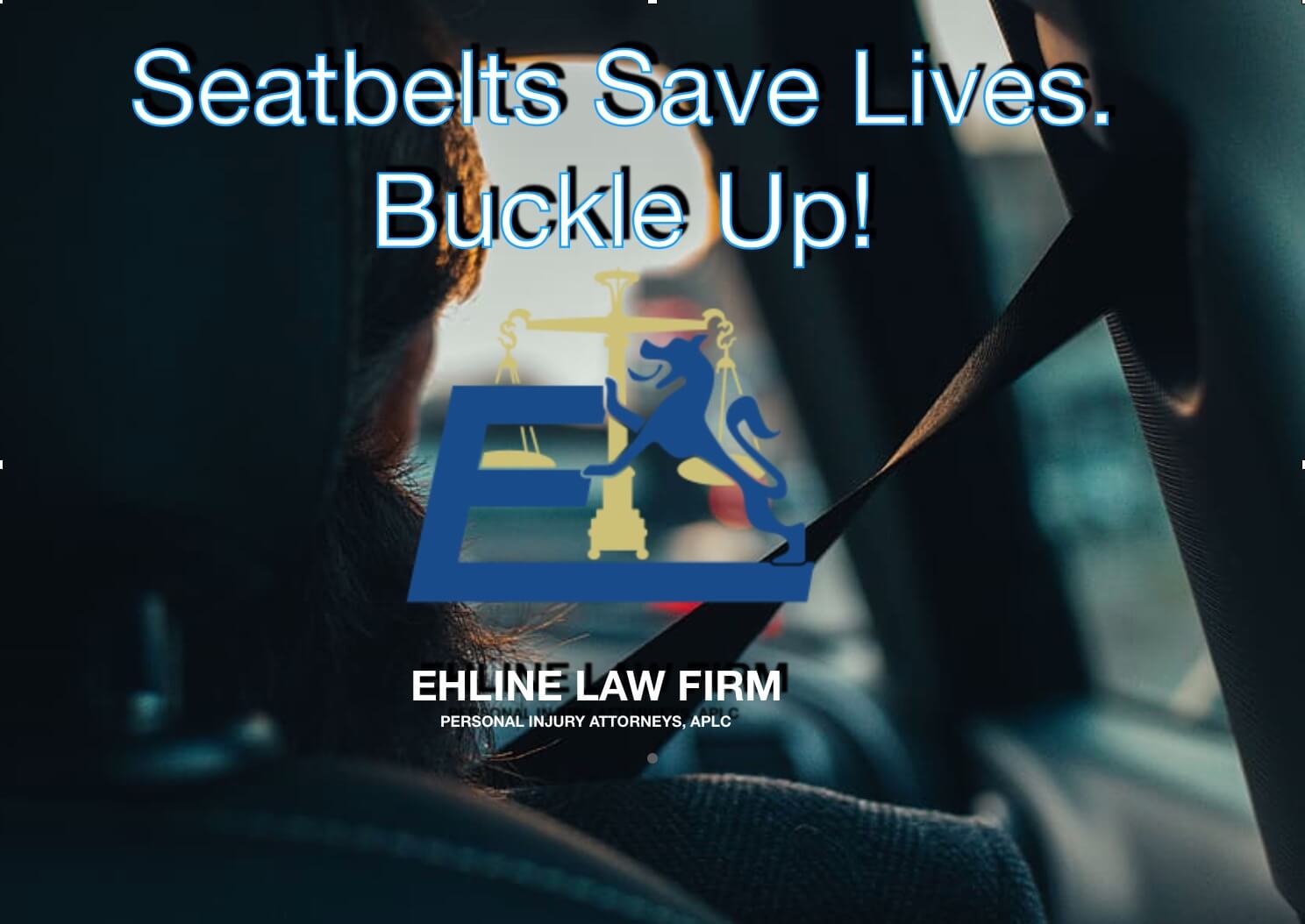 Before we start, "seatbelts save lives." Wear your seatbelt, even if you are pregnant. If you are worried about your fetus getting crushed, learn how to wear a vehicle restraining device while pregnant here.
"...if at least half of the 803 unrestrained rear-seat passengers who were killed in traffic accidents in 2018 wore a seatbelt, they would have survived. And of the total number of people killed in crashes in 2015, roughly half were not wearing seatbelts." (See supra).

Also, failure to wear your seatbelt limits how much car crash money you can get under California law. Next, I will give some tips and legal procedures to help you and your loved ones get superior results after getting in a vehicle wreck in Greater L.A. After a crash, you will ask: "what do I do next?" "How will I pay my medical bills since I lost my job?" And the list of questions you will have goes on. Because of this, we have presented a condensed list of essential things to do after a collision to try and protect your future rights to monetary reimbursement.

SOME POST CAR ACCIDENT TIPS.
Proffer Up Financial Responsibility, ID.
If you get in a Los Angeles car crash, or in another California besides complying with proof of financial responsibility laws, get medical care. But you can't just flee the car accident scene, as that will be noted as a hit and run, and get you charged with a felony or a misdemeanor, even if the accident was not your fault. Under California law, all traffic collisions that cause a physical injury or a minimum of $1,000 in property damage must be reported to law enforcement officials if you are physically capable of doing so.
Remain Calm And Call The Police.
Back To Top
---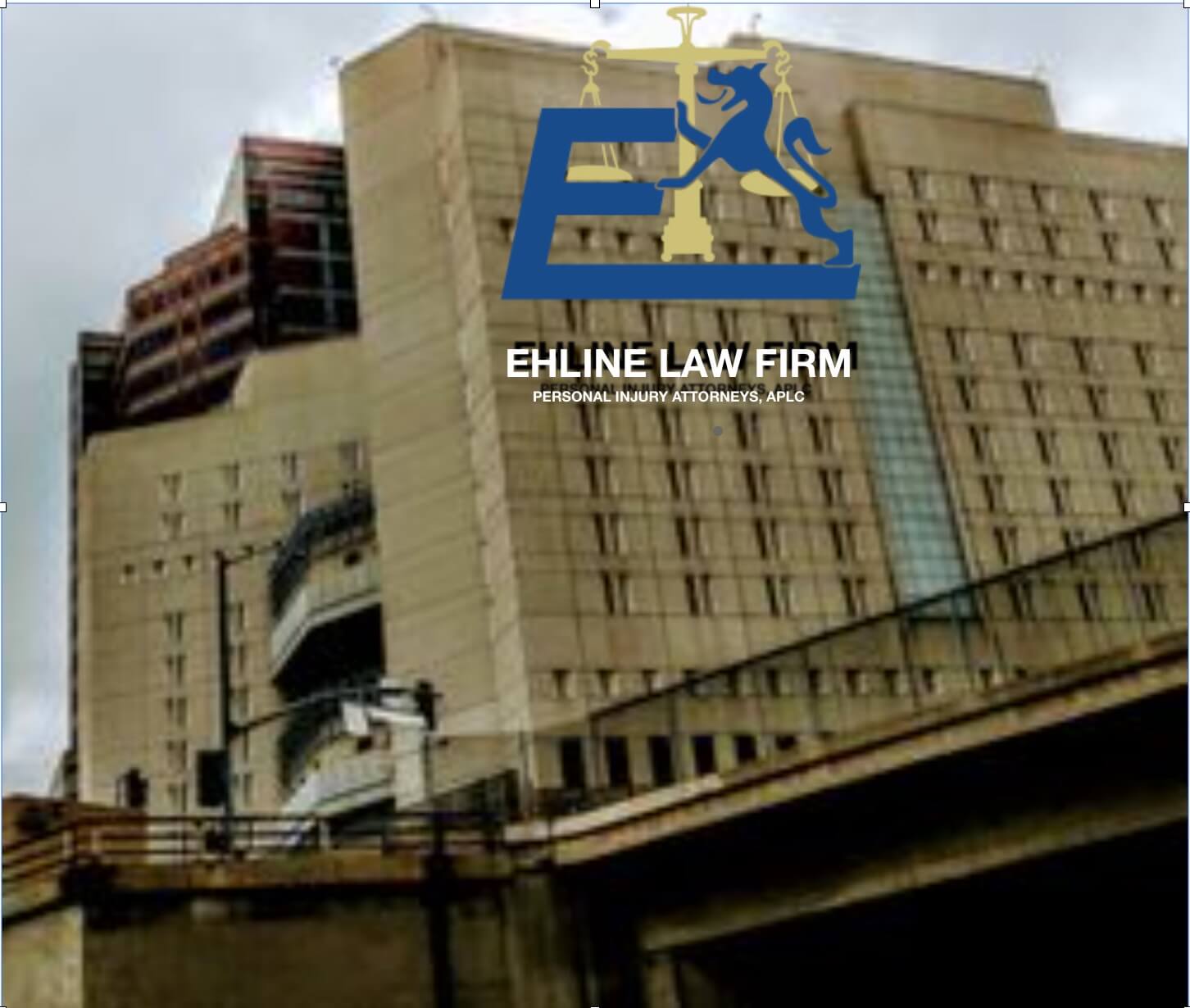 Besides complying with the law, it remains to your advantage to get a police officer to gather evidence on behalf of the parties and keep tempers from flaring. The last thing you need is a visit to the Los Angeles Twin Towers Jail for assault and battery charges, handcuffed to a prison hospital bed.
So if you can do so, call 9-1-1 and request an ambulance. Ensure the police come to document the facts and accident scene location when they draft their Traffic Collision Report. Usually, the cop will give you an accident card with a number on it. Hold on to that. Medical treatment first responders should already be there, or soon after the cops arrive.
Safely Gather Evidence You Can While At The Collision Scene.
Without getting run over or creating a traffic hazard, there remain many ways you can gather evidence. Remember that evidence wins cases. A police officer can be a great ally in telling the story, so use him or her to your advantage. Police reports contain essential data that you will need later. Later, your lawyer can use that number on the car the officer gave you to order your traffic collision report. And it can also be used to request a copy of the police report face page documenting the insurance and contact info for the other driver(s) if there is any. But keep in mind the LAPD can take more than a month to issue a police report, so be patient.
Although the report itself may be excluded as hearsay evidence at trial, a fair trial lawyer can call the officer to court as a civil case witness. And your lawyer can use other critical evidence listed, such as witness names and addresses, etc. That is all crucial in proving a car accident claim. A great lawyer will meet with and gather sworn declarations from these witnesses. He may even notice their depositions right away to prove your case to the insurer and settle quickly.
Don't Rely On The Police to Prove Your Case.
Police are not lawyers, nor are they too thrilled about more paperwork. Often they make huge errors and mistakes. Sometimes a busy officer working a ten-hour shift may be tired or exhausted. So he or she may use an old template from a prior case and forget to change a section, leaving in old data, also known as a scrivener's error. So now you may get stuck with a botched report that hurts your case. This is not always true. But don't assume the cop will care to correct his or her mistake.
It's your burden to prove your case. So if you are capable and not too injured, collect the driver's contact and liability insurance information from the other drivers and parties. And do your best to snap pictures of people, cars, everything. Try and get the names of parties, witnesses, and their contact information. You should also snap many photos of the accident scene, damage to the vehicles, and your injuries.
If You Can't Move, Get Some Help Gathering Names and Photos!
Back To Top
---
All winning civil damages claims are built on a strong evidentiary foundation based upon reliable, admissible evidence. To protect your legal rights, you should try to secure and record as much relevant information related to your accident as is humanly possible. If you are too wiped out or disabled post car accident, call a friend, family, or ask another person already on scene to try and collect this information for you as a favor. Never rule out a good samaritan or guardian angel could be standing right next to you.
Remember, it's your money. But other people rely on you too. What about your kids, wife, husband, or another dependant? If you miss work and are without a car, many can suffer. You must protect your rights to get reimbursed and protect your interests and those who need you. Stepping up by calling a lawyer will change your life for the best if you meet the right counsel.
Don't Assume You Are Not Injured - Shocked Victims Need Medical Care - Call An Ambulance!
Even if you think you are ok, not going to the hospital in an ambulance can severely limit your chances of getting paid the most for your accident. You are no doctor. Don't self-treat. Some concussions, back injuries, and soft tissue cases like blown discs and whiplash can come with what physicians call a delayed onset. So you can just make matters worse by not getting checked out and diagnosed right away.
Moreover, you have no injury case unless you can prove the accident caused your injury. Hence, it remains crucial that you seek an immediate medical evaluation and make a record. Preferably, take a ride to the Urgent Care in an ambulance. Treating your injuries immediately by seeing medical professionals proves that you were just in an accident. Because of your hard work as an Ehline client, it gets documented in a medical record. And that helpful evidence can be used later during your case in chief. It also helps stabilize your condition, identify lousy health issues, and mitigates making things worse, when you thought you were ok.
No Medical Bills No Economic Money Damages?
Usually, besides lost wages, courts may find you ineligible for special damages if you have no medical bills. And how can you argue your lost wages if you were not injured enough or too lazy to see a doctor? Do you see the dichotomy here? Most of all, receiving proper treatment is crucial for your mental and physical recovery, as well as the outcome of your car accident claim. All valid medical treatment documentation and records from doctors, chiropractors, surgeons, X-ray techs, radiological tests, prescription drugs are vital evidence for increasing the dollar amounts you can receive in an injury case.
And you need records of other medications as they can tend to prove or disprove the severity of your injuries. Like were you forced to take Motrin every day for pain and swelling? But presently, perhaps you have stomach ulcers and bleeding? Guess what, you can get paid for that? Document everything. Generally, the more documentary evidence you have, the better. For example, physical therapy and rehabilitative care tend to show you suffered inconvenience and expenses you would not have had but for the accident.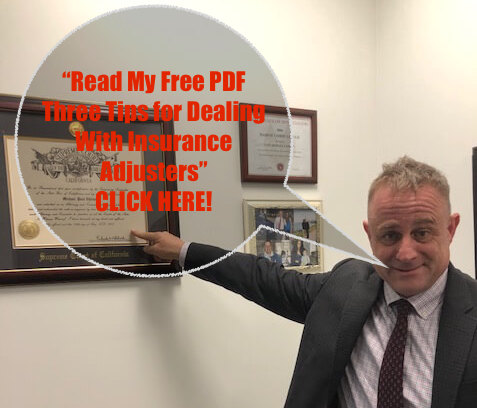 Treating and undergoing therapy tends to support your claim for a more lucrative settlement amount. But getting paid a fair award for a high impact motor vehicle collision means staying low profile during your healing process. Stay away from social media. Patients must make sure to follow the treating physician's therapy instructions and recommendations.
Never Speak To An Auto Insurance Adjuster Without An Attorney Present?
Nope. Never do it. Last and also important, most car accident claims will mean dealing with your insurer, as well as the insurance company for the defendant. Most of the time, an insurance claims adjuster will telephone you within a few days of the crash. Keep in mind this person is not your friend. This person investigates the accident and negotiates the claim with you. Never speak with the adjuster or anyone else until you read the free E-Book, the "Accident Coach." Don't do it! Always insulate yourself from the insurance company with proper, authoritative legal representation. For more information, check out our ebook on what to do after an accident.
Back To Top
---
Ehline Helps Win Victims in California Compensation for Car Accidents.
How does the Ehline Law Firm get me compensation? The answer requires a detailed discussion on types of damages. Ehline Law Firm looks at the car that hit you. For example, was it a beat-up jalopy with small coverage registered in Riverside County, or was it a Bentley, Rolls Royce, or Maserati registered in West Los Angeles or Redondo Beach? Everything matters here. If you are still within the statute of limitations to file a car accident lawsuit, we will either file a case right away or file an insurance or government claim for damages.
As noted, we will educate you about your legal rights. For example, we teach people how to document all of the evidence in their initial settlement demand letter to the insurer for the person who crashed into you. Typically they entertain such a letter once they have accepted liability, discussed above.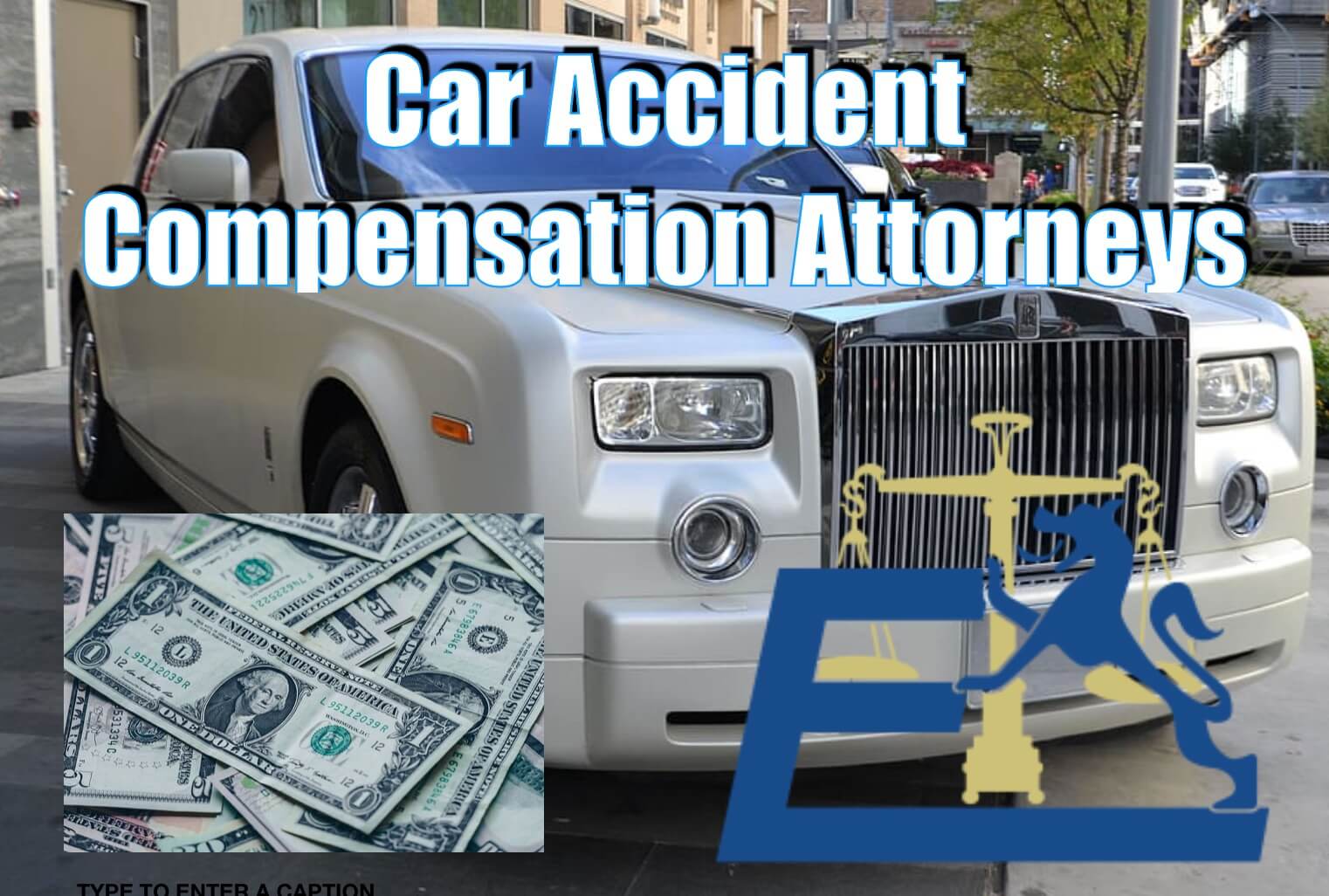 If the demand letter is sufficient, it sends a message to the at-fault party's insurance agency and the adjuster on notice. Our client has a severe injury. Your client is at fault. We think a jury will believe our medical bills, lost wages, and future disability expenses are reasonable and necessary amounts that you should be awarded That your lawyer knows what he or she is doing. We go to great lengths to sell you to the other side as an upright, honest, motivated person. We show the other side of your humanity.
We tell your story about how you would have had a better life if not but for the insured defendant's neglectful and careless actions. But no two cases or people are alike. So there is no cookie-cutter method of determining damages in every case. But even with all the potential variables in coming up with a raw number, there are some tools and techniques we accident lawyers can use to help us calculate your monetary damages.
Calculation damages is a method we lawyers use to catalog each bill or estimated bill you may incur overtime that you would not have except for the collision. That way, we can come up with a more likely than not damages award amount. But beware, ask for too little, and you short sell yourself. Ask for too much, and you are hamstrung into an expensive trial. And when that happens, you risk getting paid nothing. Lawyers at our firm are well versed in these time tested and proven damages calculation techniques.
So we are experts in crunching these numbers because we know how to get the number to crunch. Let me explain. But first, focus on the fact that more than ever to contact your attorney for the evidence. Most of all, your lawyer needs to be authoritative in dealing with the insurance company. For example, if you were injured in a hit-and-run accident, the adjuster may say there was no paint transfer, so UM/UIM Uninsured or Underinsured protections are not triggered. But we may find video footage from a nearby business that you were forced to take evasive action while legally in your lane and contest the denial. Lawyers call this "evidence."
Proving Liability Is Not Enough In A Road Collision.
If we win and your own company says they will pay, that only steps one. However, we must still determine how much money you are entitled to as a matter of law. And often, courts will not allow lay opinions when it comes to issues like finance, safety, law, medicine, and so forth. We may have to retain these experts to prove you have credible evidence of damages.
A lawyer who does not know what experts to hire will not be able to opine with scientific or medical certainty on your economic and intangible losses. And although you can sue your lawyer for legal malpractice for not doing it right, the defendant gets off if the statute to sue is over or lost your case. You won't get two bites at the same apple. Some damages awards for things like job retraining, future medical and nursing care costs require expert opinions.
In other words, you have to pay out of pocket to hire a specialist educated beyond an average person in a particular scientific or medical skill. Some other examples of experts in a car accident personal injury case include life care planners, reconstructive surgeons, speech pathologists, feeding therapists, and accident reconstruction engineers. Sometimes we may have to hire a former LAPD Chief like Daryly gates to use force experts in police abuse cases. So it's not just car accidents. You may need to hire a building code expert or a contractor in a slip and fall to determine if the ground was a danger to pedestrians.
Seeking an Appropriate Damages Amount.
Obtaining a fair and just award of money for your crash is directly related to how good your lawyer is in researching and calculating your lifetime damages award. Your attorney is the conductor who takes all of the bills, records, estimates, and numbers and puts them into an evidence book! So if you want to swing a big win in your favor, hire the right lawyer.
So what next? Great question. You know you need specialists. You know you can't get paid a satisfactory settlement without a great lawyer. It's a sea of law sharks with very few genuinely great advocates. Ehline hires only the best legal advocates. And we are conveniently located near you. Right away, upon retaining our phenomenal car accident lawyers in LA, we will learn about your case. We will do so by investing time to hear you out. Next, we will begin the process of explaining everything to you and directing the matter.
What Can I Get Paid For As A Car Accident Victim?
So far, we have explained how we will help you battle the insurer to get you more than they tell you your case is worth. So what can you get paid for exactly? Great question.
Ehline can help you fight for the following items:
Reimbursement for past, present, and future medical and hospital expenses.
Money for change of accommodations due to altered health and living conditions. Take someone with quadriplegia who needs a particular van or help from a live-in nurse. These people will never be the same again. They are permanently disabled, and there is a cost associated with that disability to them.
Past and future lost contacts and lost wages.
Costs of car repairs, diminished value, or total loss replacement.
Past present and future physical, mental and emotional pain, anguish, and suffering.
Loss of consortium, love, affection, and enjoyment of life.
Los off life damages as the result of a negligent wrongful death.
And in some extraordinary cases, punitive damages may be awarded. But insurance companies typically will not cover these.
Again, just because you have all of these bills and evidence doesn't mean a court has to consider them. Quickly hiring the right lawyer is very important. Everything we submit on your behalf must be deemed a reasonable and necessary expense in your accident case. And sometimes, only experts can make that happen. Most of all, if you or another person you love suffered a catastrophic loss, you need legal aid. For example, what about wrongful death or terrible personal injuries? Can you handle that while healing or mourning your loss? Have you ever trained for this?
Moreover, if you or a loved one died in a car accident in Los Angeles, your case could be worth a lot of money. But letting an insurance company walk all over you is not the right place to be. Instead, you need a sword-wielding U.S. Marine swinging that blade for you. Do not let an insurance advocate sway you into thinking you don't need a lawyer. All that person will do is a low ball you or make you blow the statute of limitations. The defendant's insurer owes you know duty and often lie through their teeth.
So if you want to recover your car accident insurance claim's real value, retain a local attorney from our firm. As we fight to make you whole, we give you that peace of mind you need to get on the path to success. We can confidently estimate the reasonable value of your car accident claim. And as noted, the call is free of charge to you.
How Can Ehline Law Firm Personal Injury Attorneys, APLC Help Me Get Money For My Serious Injury Car Accident Case?
Determining legal fault in a severe car crash can be very complicated, even for a well-seasoned injury attorney. But failing to hire the right lawyer with the right experience, knowledge, and skill can kill your chances and winning big money for your injury case. But enlisting the car accident legal services of Ehline Law Firm Personal Injury Attorneys, APLC can give you peace of mind and security in the fact that you hired one of the best auto accident law firms in Los Angeles. We have sued the government and know how to make the complaint stick. Our accomplished advocates near you are here to give you strength by your side.
As soon as you sign on the dotted line, we get to work staring a detailed, thorough accident scene investigation. Our private investigators, expert witnesses, actuaries, and team members work in tandem to gather, collate, organize, and develop strong evidence in your car accident case. We can interview witnesses, conjure accident scene images. Our team may even take measurements and document crash debris patterns at the crash site. Plus, we will look at vehicle recalls and design issues that may have played a role.
Ehline Law Firm also evaluates the surrounding road and weather conditions and the relative environment to determine who we need to sue. So we don't just sign you up. We get into in-depth investigations and even look for whether or not another person's bad habits and past bad conduct played a role in the case. Ehline Law must research every little detail. That's how our experienced and aggressive Los Angeles car accident attorneys make winning arguments.
All of this can help our experts determine traveling speeds at the time of impact and whether the driver's skill played a role in the matter. Our staff of Los Angeles car accident attorneys will work as a team. In tandem, we can also prepare affidavits for you and other percipient witnesses. All in all, the idea is to get witnesses' ink to that paper under penalty of perjury! Seriously, this is the way to lock-in testimony and memories. Our clients can rest assured that our competent tacticians will act instantaneously. You will always know we will rise to the occasion for our customers in need of assistance.
These are all essential steps our dedicated team will take to build compelling evidence. We will do this in a full-scale effort to win your case. Great accident lawyers at our firm will work your case file and negotiate a much larger payout than you could deal on your own. You can trust us! Ehline wins!
rPeople with no lawyers receive no respect from bad insurance adjusters, and they will take advantage of your lack of knowledge. Often victims try to represent themselves in the court of law because they believe they can get more money by cutting out an attorney's fee. WRONG!
Yes, It's True, You Will Get More By Using A Lawyer Near You As Opposed to Self Representation.
However, studies prove that car accident victims with legal help get the most money even after paying the fee. Moreover, whether it's private insurance, employment insurance, or self-insurance, we leave no stone unturned in our quest for public justice in your car accident case. If they are liable, we will make them pay! Moreover, our attorneys look at all potential financial recovery sources and get victims back to their daily routine, as discussed above.
Because many car accident victims may not be able to return to their for an extended period or at all, they can become burdensome for all involved. But our talented, helpful representatives help to take away some of that pain and burden by getting all of you the justice you seek in the form of greenbacks. We are here to listen to your problem and to try and help you solve it. Once we address your concerns and answer your questions, we will keep you fully informed and updated continuously.
Once you hire us, we go the extra mile to give you strength by your side. And to make everything easier on you, we are conveniently based in Los Angeles, meeting locations statewide in over 20 California cities. Moreover, we offer curbside service and will also drive or fly to wherever you are in California. Whether you need a San Bernardino car accident attorney, a Long Beach accident lawyer, or a San Francisco law firm, we stand ready to guide you through everything.
In closing, above, we discussed the many ways you can get hurt in a Los Angeles auto accident. We also discussed the dangerous hot spots and causes of Los Angeles car accidents. Next, we covered the top car accident injuries in Los Angeles. Also, we covered who can be held liable for your bodily harm and financial losses. So all you need to do is contact us to execute the gameplan.
Ehline Law Firm Personal Injury Attorneys, APLC, doesn't want anyone to suffer harm due to another motor vehicle operator's negligence. But when it happens, we are the best attorneys in California to answer your questions and propose winning solutions. All you have to do is pick up that phone or email our Downtown or West-LA offices right now. Put our well-deserved reputation to work for you. A dedicated, superior car accident attorney in Los Angeles is standing by to offer you a free case evaluation at (213) 596-9642. Let us score substantial dollars for your road accident too. CALL us for emergency help NOW.
Back To Top
Ehline Law's Los Angeles car accident attorney Maintains locations and meeting places in Long Beach, Torrance, Marina del Rey, Santa Monica, San Bernardino, and Riverside. We can come to your home or bedside anywhere in Northern, Central, or Southern California.