If we don't win, you don't pay.
Speak to the Attorney.
Born to serve.
633 W 5th Street #2890
Los Angeles, CA 90071
(213) 596-9642.
Date Modified: June 7, 2023
More than 1 million people head to the emergency room for medical treatment due to injuries from slip and fall accidents. So it can become tiring if no elevators are around to explore these malls.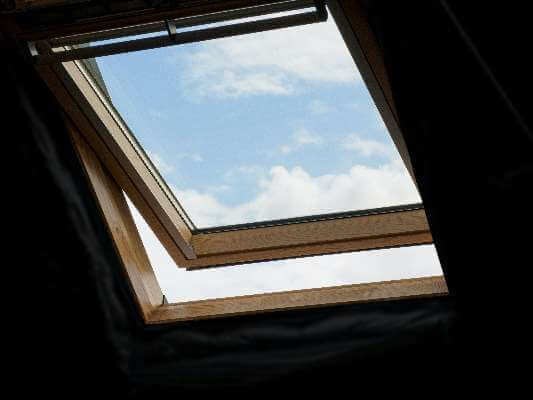 Fall Through a Skylight?
Receive a Free Consultation Today if you got hurt! After all, more than 2,000 people are injured in work and non-work-related lighting accidents each year. A major fall hazard that is extremely dangerous in dealing with devastating injuries is falling through a skylight. Hundreds more people live but deal with permanent-brain damage, with symptoms like dizziness, muscle weakness, memory loss, etc.
A skylight is an architectural structure or a window letting light pass through, allowing a more airy and light feeling in a room. It has become a 21st-century must-have in new modern homes and commercial buildings.
Although these lights are a great light source, they are also a hazard as anyone can easily fall through the skylight, resulting in severe injuries, permanent disabilities, and, worse cases, death.
There can be different causes for skylight injuries, but victims can pursue legal lawsuits against the negligent party for those injuries involving negligence. Ehline Law and our skylight injury attorneys help you understand your rights and legal options.
Why Are Most Severe Skylight Injuries?
There are more than 275,000 skylights sold each year commercially, and although these light-emitting structures liven up a space, they are more dangerous than they seem. There are many ways an individual can get involved in a skylight accident.
Skylights lose their strength over time as the sun's UV light slowly alters the material's chemical makeup, making the skylight more brittle. There is a chance that someone leaning, sitting, slipping, falling, or walking on it can cause the skylight to break, and a person falling through results in skylight fall injuries. The victims of fall injuries are predominantly workers on the job doing inspections, repairing, or cleaning. However, these injuries can also happen to guests using the roof for recreational activities in a commercial building.
Skylights can especially become dangerous when they are not visible. This usually occurs during winters when heavy snowfall can completely hide them. Even careful ones may end up stepping on one, causing it to break and fall through.
Skylights can also break and fall onto people because of poor installations or water damage. Leaks can cause leakages, weakening the beams and causing the skylight to break. Extreme weather conditions such as hail, storms, or heavy snow can cause a skylight to fail, severely injuring people below it.
These structures or windows can also cause slip-and-fall accidents. Sealing a roof against the rain is easy, but it is more challenging to seal a skylight. A poor seal can cause water to leak through it and onto the floor below, making it slippery and increasing the chances of slip-and-fall accidents for anyone walking by.
Can Skylight Falls Cause Death?
The injuries from a skylight fall depend on the height the accident victim falls from. In cases where the height is greater, it can even lead to untimely deaths. In 2017, around 40% of construction worker deaths were due to falls, including people falling through skylights.
The material used in a skylight can not withstand a person's weight and seriously threaten those working in rooftop-related jobs such as a constructor, repairer, inspector, skylight installer, and others. According to Occupational Safety and Health Administration, more than 907 accidents were recorded that involved a person falling through a skylight, with most of these skylight accidents are fatal. Tragically, these accidents could've been prevented with proper safety measures and adequate fall protection safeguards.
Skylight Accidents and Types of Injuries
Depending on the location of your fall, how you fall, and from the height you fall, different types of injuries can occur, or in worse cases, even skylight death.
Some of the common fall injuries include:
Traumatic brain injuries
Spinal injuries
Broken bones or fractures
Organ damage
Lacerations.
Skylight fall accidents can be fatal if the accident victims do not receive immediate medical treatment, leading to skylight deaths.
Skylight Accident Lawsuits: Who Is Liable?
When filing a personal injury claim, it is essential to determine the negligent party. Three parties may be responsible for your skylight injury.
Building Owner
Naturally, the building owner is the first party everyone looks to when injuries from a skylight accident happen. Premises liability requires building owners to provide adequate safety and a safe environment for all their occupants and guests. The building owner has a duty of care to the invitees, and the failure to provide a strong skylight and a lack of safety railings is an act of negligence, in which case the victim can hold the building owner responsible.
Employer
It is indeed concerning to hear that there are still buildings throughout the country that are not in compliance with OSHA 1910.23(a)(4) regarding skylight floor opening and hole guarding. Worker safety should always be a top priority, and, unfortunately, some employers are not taking the necessary steps to ensure compliance with safety regulations.
Failure to comply with OSHA standards can have serious consequences. It remains crucial for employers to be proactive in identifying and addressing potential hazards in the workplace, including unprotected skylight openings and holes.
If you are aware of specific instances of non-compliance and posing a risk to workers, it is important to report these violations to the appropriate authorities. OSHA has a process in place for filing complaints and initiating inspections. Reporting such violations can help raise awareness and potentially prevent future accidents.
Furthermore, it is essential for employers to prioritize workplace safety by implementing robust safety programs, conducting regular inspections, and providing adequate training to employees. Employers should also ensure that they have proper safety measures in place, such as skylight screens or fixed railings, to guard against falls through skylight openings.
Construction industry workers are the ones most exposed to skylight injuries, and the most severe skylight injuries happen when they are not provided with sufficient safety gear (Ex: Personal Fall Arrest Systems, safety nets, etc.) Many larger roof repair companies invest in training and special safety equipment. But smaller companies often overlook this, increasing the risk to exposed and inexperienced employees. Employers are responsible for providing protective measures such as skylight safety guards around the skylight to prevent skylight accidents and serious injuries. If the employer is negligent, the worker is liable for compensation through a workers' compensation claim or third-party personal injury lawsuit.
Manufacturer
Sometimes accidents can occur due to faulty safety features in a skylight or a poorly manufactured one. In such cases, victims must pursue product liability against negligent skylight manufacturers.
Product liability holds businesses responsible for product defects, design defects, manufacturing defects, and improper labeling.
Accident victims can pursue compensation from negligent parties for any injuries sustained due to the accidents. However, surviving family members may be able to pursue a wrongful death lawsuit against the makers of roof repair products. (Ex: Aging or defective skylight breaks underneath, and a skylight death occurs.)
Contact a Skylight Personal Injury Attorney for Compensation
If you or a loved one received injuries from a skylight accident or fell through roof openings, do not hesitate to contact us—call (213) 596-9642 for a free consultation. Ehline Law personal injury attorneys can provide you with the necessary resources and legal expertise to secure a maximum settlement. Contact us 24/7.
Premises Liability
Michael Ehline is an inactive U.S. Marine and world-famous legal historian. Michael helped draft the Cruise Ship Safety Act and has won some of U.S. history's largest motorcycle accident settlements. Together with his legal team, Michael and the Ehline Law Firm collect damages on behalf of clients.
We pride ourselves on being available to answer your most pressing and difficult questions 24/7. We are proud sponsors of the Paul Ehline Memorial Motorcycle Ride and a Service Disabled Veteran Operated Business. (SDVOB.) We are ready to fight.