If we don't win, you don't pay.
Speak to the Attorney.
Born to serve.
633 W 5th Street #2890
Los Angeles, CA 90071
(213) 596-9642.
Date Modified: June 12, 2023
Retail shopping excursion accidents happen daily; sadly, most of them could have been easily avoided if people had been more careful.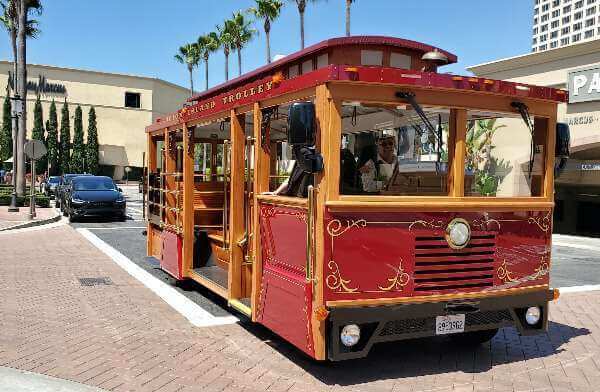 Injured at Fashion Island in Newport Beach, CA?
Receive a Free Consultation Today! That's why victims are entitled to get compensation for their injuries. Moreover, shopping malls are hugely transited areas, and hundreds of people go to them to have fun and hang out every day. This makes them prone to causing accidents if the zones aren't adequately taken care of.
Call Our Law Firm to Seek Compensation
If you suffered an injury in the shopping mall called Fashion Island, you would have physical therapy bills and other costs for your injuries sustained by no fault of your own. Please call us and let us help you win your personal injury claim. We are well-versed in all personal injury law practice areas to help get you the compensation you deserve.
What Is a Personal Injury Lawyer?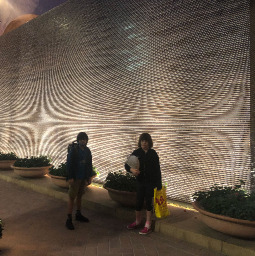 Personal injury lawyers are professionals who are meant to represent you and help you receive adequate compensation for injuries caused by negligent or intentional actions.
Several types of accidents can cause injuries, such as vehicle accidents, negligent security, and slip-and-fall accidents. A personal injury lawyer can take care of all these cases and ensure the victim doesn't face the other party alone, as insurance companies manipulate victims to save money and don't pay them the compensation they deserve.
Shopping Mall Accidents
Shopping Mall Danger Zones
In shopping malls, several areas can be more prone to cause accidents than others, and if you want to avoid them, you should be aware of how they can hurt you. Some of them are the following.
Elevators and Escalators
You are going to find elevators and escalators in virtually all shopping malls. However, these devices must be correctly maintained and operated to work and not be a hazard for those who come in contact with them. People could fall into empty elevators or trip over in an escalator and cause a slip-and-fall accident. Moreover, both devices could get damaged while people are using them and potentially harm them.
Slippery Floors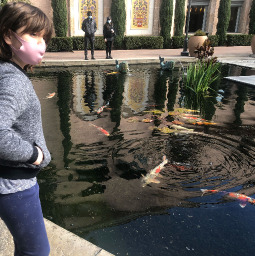 Although we may love how shopping mall floors look, their highly polished surfaces can represent a hazard for those who walk on them. Slip and fall injuries are prevalent, and the improper maintenance of floors can cause them. Some of the most common causes of these accidents are wet surfaces, spills, and inappropriate marking of dangerous areas. Another example is the Fashion Island KOI Fish Pond. Kids often spread water around, which can get tracked indoors on marble floors, etc. These negligent actions can hurt people and make them suffer from head trauma, broken bones, and many other injuries, especially on highly concurred days.
Parking Lots
Several injuries may happen in a shopping mall parking lot. The most common ones are car accidents, but violent crimes such as rape, robbery, and assault can also occur. Shopping malls must ensure proper security systems and lighting to prevent these events. When a small child adult woman gets abducted or sexually assaulted, liability may be held by the landlords and property management company.
Reasons to Hire Personal Injury Lawyers
When you face a personal injury accident, it is challenging to manage the legal process independently, even if you have legal notions of some sort. That's why it is essential to call a trustworthy law office that can help you solve the problem and successfully settle your claim. However, you always have the final call on whether to hire a personal injury lawyer or not.
Still, you must know why you should consider seeking legal representation. We encourage you to read the following scenarios and learn more about them.
You Suffered Injuries from the Accident
Sometimes you aren't going to suffer injuries when you're involved in a personal injury case; whether it is a car accident or any other accident in shopping centers, you may be lucky enough not to get hurt. Still, in most cases, you get catastrophic injuries, which can be extremely dangerous for your well-being and represent high expenses for you. If this is the case, you must be compensated for every consequence you may suffer from the accident, and a personal injury lawyer can help you get that.
Moreover, finding legal professionals is a must if you end up suffering from any disability or severe injuries. However, the first step is always focusing on your recovery, so having a lawyer who can care for your case while you recover is a great benefit.
Liability is Unclear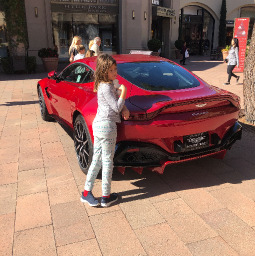 Another crucial reason you should get a personal injury lawyer is that the liability is unclear in some accidents, and you don't know who to blame for the situation. The most important thing to do in these cases is to prove you're innocent, and an experienced lawyer will do a thorough investigation and gather all the needed evidence to do this.
Significant evidence can be pictures, eyewitnesses, police records, and any other type of testimony. These pieces of information must be appropriately organized and presented to the jury to defend your case.
Moreover, all of this must be done to prove the other party's negligence. Otherwise, you may lose the opportunity to receive compensation. However, if you know you were partly at fault, you should call an attorney as soon as possible.
You Need to Help Negotiating with the Insurance Company
Insurance companies are famous for not being willing to give personal injury victims the total compensation they deserve. Hence, most people need a lawyer with excellent negotiation skills to confront them.
When facing personal injury claims, our main goal is to give the victim fair compensation for their injuries, medical expenses, and any other damages they may have suffered. This is the least the other party can do to compensate for being the cause of so much pain and suffering to the victim.
However, insurance companies don't care about shopping mall accident victims; they only care about saving money, so they rarely agree on a fair settlement amount. Therefore, facing them on your own can be pretty challenging, and they may trick you into accepting a much lower settlement than what you would receive with a lawyer. Experienced attorneys know how to not fall into their games and give you the amount you deserve.
You Don't Get Charged If You Don't Win the Personal Injury Claim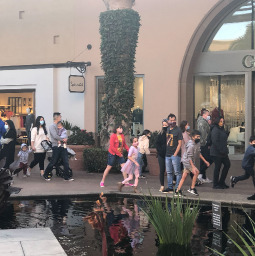 Most victims refrain from hiring an attorney because they fear being unable to afford it, but that couldn't be further away from the truth. Yes, the hourly rate of most attorneys is exceptionally high, but personal injury lawyers don't work that way. Instead, they charge a contingency fee basis, so you don't have to pay them unless you win the case.
That's why you can get a free consultation from Ehline Law, as there's no obligation to pay for our services or any other fee before you win the case. Moreover, the amount you will pay is directly tied to the compensation you receive, as it will be a percentage of it which we will deduct before depositing the rest into your bank account.
Personal Injury Lawyers' Responsibilities
Once you hire a lawyer to manage your shopping mall accident, they have several responsibilities that they must deliver to you. Some of them are the following.
Completing a Professional Investigation
Your legal team must determine the duty of care owed to you to prevent your accident and injuries. They must also prove who owed you the duty to provide a safe environment and avoid creating dangerous conditions. Whether they do it by themselves or with a professional investigator, personal injury attorneys must thoroughly investigate the crime scene and all the aspects of the case, as this is the only way to collect evidence to build a safe premises defense or prosecution.
Sometimes your lawyer may even have to work with other professionals and experts who can help solidify the case.
Connecting with Medical Providers
If you need medical assistance, your lawyer can help you find it, as we tend to have connections with various professionals. Moreover, we know which studies and tests you should get to use as proof for your case.
Better Assessing Damages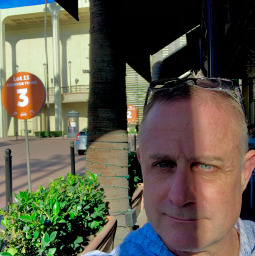 Most people underestimate the natural effect of accidents on their lives, focusing only on injuries and immediate damages. However, you rarely see all the damages appear right after an accident. Any experienced lawyer knowledgeable in injury law can help you assess liability and investigate eyewitness accounts of poor lighting and dangerous locations, including property damage. This can help us calculate the accident's effect on clients and their daily life with a loved one with more personal attention.
Some extremely important examples could be a potential disability or lost wages due to the injuries you suffered in the accident.
Working Through a Variety of Legal Processes
Managing a legal case involves several processes that must be taken care of with extreme care. Some of them are: negotiating with the other party, litigating the settlement offer after a claim is denied, or even resolving a dispute.
In some cases, the victim's insurance company may be involved in the case, so they will need to hire a neutral arbitrator to conclude the case. Moreover, experienced attorneys are expert mediators and must help both parties reach a satisfying conclusion.
Contact Personal Injury Attorneys for Fashion Island Accidents Today
If you're facing personal injury cases and don't know what to do, please don't hesitate to call us to get a free consultation in Newport Beach, CA, Corona del Mar, or Laguna Beach. Here at Ehline Law, our compassionate team is used to dealing with common shopping mall accidents. Moreover, we're sure to create a fantastic attorney-client relationship, giving you the best possible experience even during a difficult time. Put our over 30 years of combined experience to work for you to explore your legal options. Our best attorney is waiting to take your call.
Michael Ehline is an inactive U.S. Marine and world-famous legal historian. Michael helped draft the Cruise Ship Safety Act and has won some of U.S. history's largest motorcycle accident settlements. Together with his legal team, Michael and the Ehline Law Firm collect damages on behalf of clients.
We pride ourselves on being available to answer your most pressing and difficult questions 24/7. We are proud sponsors of the Paul Ehline Memorial Motorcycle Ride and a Service Disabled Veteran Operated Business. (SDVOB.) We are ready to fight.