If we don't win, you don't pay.
Speak to the Attorney.
Born to serve.
633 W 5th Street #2890
Los Angeles, CA 90071
(213) 596-9642.
Date Modified: June 10, 2023
Busy food service venues in large urban areas often have many customers and employees interacting with one another.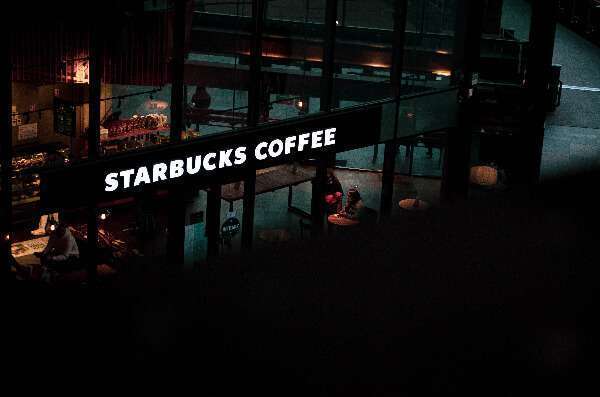 Suffer severe burns at a Starbucks?
Receive a Free Consultation Today!
The situation can get even more hectic at drive-thru locations where the employees are hurriedly completing one order after the other to maintain the sales volume. However, such actions can increase the risk of an accident or mishap, resulting in injuries to the customer.
Starbucks had taken the media spotlight several times when severe burn incidents started arising due to their overly hot drinks and faulty lidded caps. Businesses like Starbucks have the responsibility and duty of care toward their customers to ensure reasonably safe conditions and warn customers of potential hazards. Failure to take such measures can hold Starbucks liable for any injuries resulting from an accident.
Ehline Law and our Starbucks injury attorneys have helped protect injured victims from negligent businesses and recovered financial compensation to provide them with the financial stability they need after an accident and extensive surgery.
Hot Beverage Spills Lawsuits
You may wonder whether customers have taken any action against businesses for injuries resulting from hot coffee spills and whether that has resulted in any settlement.
Here, we will review some of the previous lawsuits that resulted in settlements and some recent claims too.
The First-ever Hot Coffee Lawsuit
The lawsuit that started it all was Liebeck v. McDonald's. This was the case that ultimately became the foundation for tort reform.
In 1992, a 79-year-old woman ordered a hot coffee from McDonald's drive-thru and decided to drink it in her parked car. Liebeck had the coffee cup between her legs so that she could remove the lid and add cream and sugar to her hot beverage. However, in doing so, the coffee cup tipped over, and the hot coffee spilled all over her thigh and groin areas.
The contents of the coffee cup were not just hot but dangerously hot, and they caused serious burns to Liebeck. At the time of the spill, Liebeck was wearing sweatpants that absorbed all the spilled hot coffee and stuck to her skin, causing continuous burns that resulted in third-degree burns.
Liebeck underwent skin graft surgery, resulting in $20,000 in medical bills and lost wages. She and her daughter approached McDonald's just to pay the medical expenses incurred, but the corporation refused and never offered a dime over $800.
At the time, this wasn't the first burn incident from hot coffee served at McDonald's. The company's practice of serving 180-degree Fahrenheit coffee to customers had already resulted in 700 complaints. However, this was the first time the injured victim pursued legal action and held the company accountable.
Although the jury found Liebeck partially responsible for the injuries, the punitive damages made major headlines. The jury awarded just under $3 million in punitive damages, but more than two-thirds of the judge eventually reduced this. Eventually, Liebeck settled for $500,000 at the end of this legal ordeal to avoid what would be years of appeals and a less-than-happy personal injury attorney team.
Some of the evidence heard in McDonald's trial included the following:
McDonald's served coffee at 180 degrees Fahrenheit, enough to cause third-degree burns within three to seven seconds.
In court, McDonald's quality assurance manager also testified that the coffee provided to the customers was not fit for immediate consumption as it could easily burn the mouth.
Due to previous claims and complaints, McDonald's agreed that they were aware of the risk of serious burns due to their hot coffee practices.
McDonald's stated that they serve millions of cups of coffee daily, and the 700 claims received previously did not warrant the need to warn customers. Hence, McDonald's customers were unaware of the risks of buying a hot coffee at any franchise.
A $100,000 Win in Florida
In 2014, a Florida woman, Joanne Mogavero, ordered a Venti Pike Place roast coffee at a Starbucks drive-thru in Jacksonville. Upon receiving her order through the drive-thru window, the lid of the hot coffee cup came off, and the hot liquid poured all over the woman's lap, resulting in first and second-degree burns.
As a result of the hot coffee spill, the woman faced permanent scarring and had to pay $15,000 in medical bills for her treatment. The woman filed a lawsuit in 2015 against the large corporation in the hopes of making a financial recovery for the damage caused. However, Starbucks argued that the court should dismiss the case since they were not responsible for the spill, as the woman was handling the cup of coffee when it spilled.
Fortunately, the court rejected Starbucks' request to dismiss the case, and the case went to trial. The injured woman's attorney argued that the lid compressed the cup, and grabbing the cup too high could result in the lid popping out and the coffee spilling over. This was exactly what had happened to Mogavero when she grabbed the cup too high, forcing the lid to pop up and the coffee to spill.
Since Mogavero was sitting in the car, two-thirds of the coffee spilled over her stomach, thighs, and groin areas, burning the skin. After having her burn injuries assessed by a plastic surgeon, Mogavero was told that she had to live with the scars for the rest of her life. The case was further tilted in her favor when a Starbucks employee testified, stating that they receive over 80 complaints per month in regards to popping lids and leaks.
The company's attorney argued that the number of complaints was not sufficient and therefore did not warrant the need to provide a warning. However, with this many complaints, any reasonable company would take measures to ensure that such an incident does not happen again in the future. The jury found Starbucks negligent and 80% responsible for Mogavero's burn injuries and awarded the woman $15,000 for medical bills and $85,000 for her pain and suffering.
Deadly Drinks Mix Up in Texas
On April 14, 2021, a Texas woman, Mary Simms, ordered a hot beverage at a Starbucks drive-thru when an employee got the order mixed up with someone else and gave her the wrong drink.
Upon realizing that the drink was not what she had ordered in the first place, Mary Simms decided to stop her car at the drive-thru and return the drink. When she lifted the cup to hand it back to the Starbucks employee, the lid popped off, and the scalding hot beverage spilled all over her lap, resulting in first and second-degree burns.
The lawsuit mentioned that the company had failed to protect their customers from unsafe conditions and that the employees were also undertrained, thus posing a serious risk to customers like Mary Simms.
The company responded to the media at the time by stating that they had received a lawsuit and were investigating the claims.
California Man Sues for Genital Disfigurement
On October 5, 2018, Tommy Piluyev and his wife ordered two large cups of Honey Citrus Mint Tea without knowing that it would completely change their lives.
According to the lawsuit filed by Piluyev against Starbucks, the employee was delivering the second cup of tea, and during the transfer from the employee's hands to Piluyev's hands, the lid came off, and the contents of the cup poured all over his hands and pelvic area.
Unable to open the door due to the drive-thru, Piluyev put his SUV in gear, pulled into the parking lot, and got out of his vehicle to strip off his pants. During this time, the sweatpants had absorbed the tea and stuck to the skin, burning it continuously.
By the time he reached a nearby hospital, he had already suffered from partial thickness burns across his abdomen, genitals, and buttocks. The hot drink had also burned nine of his fingers, and the suit mentioned that he could no longer play the piano.
Piluyev spent 11 days in a burn center, where he was administered intravenous pain medications and received intensive wound care. After discharge, his wife had to take care of him since he could not walk or have any sensations in his fingers. In the five months following the discharge, Piluyev slowly started to walk again and recovered some sensations in his fingers, but he still could not play the piano.
The lawsuit also mentioned the mental struggle Piluyev faces during intimacy due to skin discoloration and disfigurement, making it very awkward and also painful. The couple sued Starbucks for negligence and product liability, and the coffee giant is currently evaluating the claim.
Hot Coffee and the Degree of Severity
Now that we've gone over the different lawsuits that took place in the United States pertaining to hot beverages let's look at how long a beverage needs to come into contact with the skin for it to cause severe burns.
Time and Temperature
Depending on the amount of time and the temperature of the hot coffee, it can cause severe burns in victims.
Let's look at how long hot coffee needs to interact with the skin to cause any sort of burns or scalding injuries:
100 ºF – Safe
120 ºF – five minutes
127 ºF – one minute
140 ºF – five seconds
155 ºF – one second.
Anything beyond 155 ºF can become extremely dangerous for a healthy adult, and we've learned that Starbucks serves their coffees between 180 ºF and 190 ºF. Any spill can easily cause scalding injuries and burns ranging from first degree to third degree, affecting one's quality of life.
Types of Burns
85% to 90% of all scald burn injuries that make it to the medical center are because of hot drinks or hot foods. The most frequent source of scald injuries is hot beverage spills.
Depending on how long the hot beverage stays in contact with the skin, three different types of burn injuries can occur, and these are:
First Degree Burns
Also known as superficial burns, these types of burns are the mildest of the burns but can cause pain and affect the outer layer of the skin. Victims might experience mild swelling, and their skin can turn red, but fortunately, these types of burns can be effectively treated at home with proper wound care.
Second Degree Burns
Also referred to as partial-thickness burns, these types of burns are much more severe than first-degree burns, affecting the outer layer of the skin and also the inner layer. Victims may experience blisters, intense pain, and extreme skin sensitivity. Due to the burn, the skin may turn white, red, or even slightly brownish. There could also be chances of contracting an infection from the burn resulting in bodily fever in the victim.
Third Degree Burns
Also referred to as full-thickness burns, these types of burns are severe in nature and destroy the skin's outer and inner layers. The skin may become white, dry, and even look charred depending on how long the exposure to the hot beverages lasts.
Since this type of burn can destroy nerve endings, the victim may not feel much pain. There is no chance of new skin growth; therefore, victims must receive skin graft surgery, leading to scars and disfigurement.
Treating Hot Coffee Burns
Depending on how severe the burns are, the treatment may vary. For first-degree burns, victims can administer home care by taking over-the-counter pain medications and covering the burn with petroleum jelly two to three times a day.
For severe burns, treatment may include cleaning and debriding, IV fluid intake, antibiotics, ointments, pain medication, a high protein diet, tetanus shot, skin grafting, and even cosmetic reconstruction.
What to Do After a Starbucks Coffee Burn?
The first thing you should do is remove your clothing, if possible, to prevent continuous burning. If you're at a drive-thru or in a parking lot during the accident, head immediately to a medical center.
When a hot drink spills in a car, the contents run down the stomach into the pelvis region. The skin below the stomach region is highly sensitive, and hot liquids can easily cause second to third-degree burns in just a few seconds. You must go to a hospital for a medical examination and start treatment if the doctor recommends it.
Ensure you collect and keep all the medical bills and doctor's notes, and gather appointment details in a file, as you will need them later. Hot coffee injuries can easily be preventable if the company takes reasonable safety measures or warns its customers about the hazards. However, that is far from reality, and it is not fair that you bear the burden associated with hot beverage injuries.
After your treatment, contact a Starbucks coffee burn injury attorney immediately. Skilled attorneys can help injured victims aggressively pursue personal injury lawsuits and hold the negligent company responsible for their loss.
When your attorney files a claim against the negligent business, their insurance company will contact you to get details about your serious injuries. Still, it is crucial that you only let them know what happened. Insurers often use statements made by accident victims against them to ward off any liability.
Insurance companies will do everything in their power to ensure a minimal payout. Still, with a passionate attorney on your side, you can rest assured that they will protect your rights and fight for maximum compensation.
Help With Severe Burns
At Ehline Law, we maintain a positive attorney-client relationship by protecting confidential or sensitive information and providing the best legal representation in California. Whether you suffered second-degree burns from a Starbucks employee serving coffee or got severely burned due to spilled coffee in a drive-thru, our personal injury attorneys are ready to fight and hold Starbucks accountable for their negligent actions.
During your free consultation with our personal injury attorney, we will listen to your case, determine whether there is a liability, and provide you with legal options for moving forward. You don't need to worry about legal fees and retainers as our attorneys work on a contingency fee basis, where we take payment from the compensation awarded.
Schedule a Free Consultation with Starbucks Personal Injury Burn Lawyers
Depending on the severity of your injuries, you may not be able to live your life as you used to before. The emotional trauma from the accident stays with you even after recovery and can haunt you in your darkest times. Our top personal injury attorney understands the physical and mental toll skin grafts and injuries take on injured victims. We are ready to aggressively pursue your personal injury case while you rest and recover.
For more information on how we can help, contact us via phone or visit any of our law offices across California. If you suffered severe burns from a coffee spill at Starbucks, contact us at (213) 596-9642 for a free consultation with our Starbucks hot water and coffee burn injury lawyers.
Premises Liability Practice Areas Los Angeles
Michael Ehline is an inactive U.S. Marine and world-famous legal historian. Michael helped draft the Cruise Ship Safety Act and has won some of U.S. history's largest motorcycle accident settlements. Together with his legal team, Michael and the Ehline Law Firm collect damages on behalf of clients.
We pride ourselves on being available to answer your most pressing and difficult questions 24/7. We are proud sponsors of the Paul Ehline Memorial Motorcycle Ride and a Service Disabled Veteran Operated Business. (SDVOB.) We are ready to fight.