If we don't win, you don't pay.
Speak to the Attorney.
Born to serve.
633 W 5th Street #2890
Los Angeles, CA 90071
(213) 596-9642.
Date Modified: June 17, 2023
This is the Ultimate Guide to Compensation for Plumas County Personal Injuries.
Plumas County Personal Injury?
Anyone suffering from a personal injury after a negligent party's actions deserve to hire a great personal injury attorney.
They will need someone to get them the compensation they need to cover medical expenses and lost wages after their accident. Whether an auto accident or a wrongful death case, you must understand what a personal injury lawyer can do for you and how they may proceed while filing injury claims.
We are here to help you with that, so read this page to learn more about personal injury lawyers and how personal injury law protects you from negligent parties. Do you need a personal injury lawyer to take your case and get you the compensation you deserve in Plumas County or on the Oregon border?
You can also count on us! We are Ehline Law, and our law office has excellent personal injury lawyers who know everything there is to know about tort law. You only need to contact our law firm to go to our website and call us to schedule a free consultation of your case!
Our website also has some information about how we work, testimonials of past clients, and our practice areas, so check it out if you have time!
Why Should I Hire a Personal Injury Lawyer?
Many don't understand why they should hire a personal injury lawyer because they think they are the same as a criminal defense attorney or a family law legal assistant.
While all those people are lawyers, someone who isn't specifically a personal injury attorney shouldn't take personal injury-related legal issues in any district court. The reason for that is they have different practice areas than personal injury lawyers and focus on different kinds of cases.
When you hire a personal injury lawyer, you hire someone who has studied tort laws and is experienced in dealing with personal injury cases in Plumas County. Now that you know this, why should you hire a personal injury lawyer? The short answer is that they can get you compensation after a personal injury accident and go to trial if needed.
We Can Fight the Insurance Company
Since personal injury attorneys know how these cases work, they know what you need to do and avoid to win your case. Not all lawyers know how to deal with an insurance company or a negligent party to get you a fair settlement, but injury lawyers sure do.
Naturally, you still have what the law requires regular lawyers to offer you when you hire them, so don't worry about the attorney-client relationship since we also have to follow it. Get in touch with the Ehline Law Firm and schedule a free consultation for your case now!
Most Common Personal Injury Cases
Car accidents are some of the most popular personal injury claims in Plumas County since many people drive while sending text messages, are drunk, or while being distracted. However, those are not the only kind of personal injury matters injury attorneys can take.
Plumas County, Butte County, and Northern California have many other types of personal injuries. Knowing them helps you know when you can count on an injury attorney and when you need someone who focuses on different practice areas.
Here are some of the most common personal injury matters we can discuss in a free consultation:
Auto Accident
Although its name speaks for itself, an auto accident, including a motorcycle accident or truck crash, involves a negligent driver who crashes with another person or vehicle while driving. This can happen for many reasons, and it's also one of the most dangerous accidents in the country.
When people get in an auto accident, they can suffer from severe injuries, so they need to go to a nursing home as soon as possible. Regardless, clients with not-so-severe injuries should take some time after the accident to take pictures of what happened to use them as evidence in a trial.
Wrongful Death
Wrongful death stands for any person who dies due to the negligent actions of another person, but it's essential you know this doesn't always count as murder or manslaughter.
Any Plumas County Personal Injury attorney who takes your case has to get your compensation as a top priority since you first have a free consultation with them. Don't expect them to pursue any criminal legal actions against the negligent party responsible for causing such a wrongful death. Auto accidents and other personal injury matters can turn into wrongful death cases if the victim dies in the accident. We made our reputation as Los Angeles bus accident lawyers and have moved into all facets of these claims.
Medical Malpractice
Medical malpractice, or medical negligence, happens when a healthcare professional makes a mistake while doing their job, leading to the patient developing further injuries. Therefore, misdiagnosing or incorrectly prescribing something can be medical negligence in Butte County, El Dorado County, or Plumas County, CA.
Many victims of medical negligence don't know they can sue their doctors when things like that happen, but they all should do it since that can prevent more victims from having the same problem in the future. Schedule a free consultation with Ehline Law if you think you've been a victim of medical malpractice!
Workplace Negligence
Plumas County, personal injury lawyers can also take workplace negligence cases. Although some workers are scared of suing their bosses or the company they work for, the law protects them from any bad things that could happen during that process.
You are a victim of workplace negligence if you've gotten any injury or property damage in your office due to the failure of your boss or any other person in the business.
Contact us if you think you need workers' compensation for something that happened in your office!
What Physical Injuries Can I Get After a Personal Injury Accident?
You can get several injuries after a personal injury accident, and even if your attorneys settle cases correctly, some people may not be able to recover from those injuries if they are too severe. Nonetheless, even if you suffer from permanent damage after an accident, getting compensation also means getting justice for what happened. Although many don't know it, the term "personal injury" goes beyond physical injuries since it also includes mental anguish, property damage, and loss of income after suffering from the negligent actions of another party.
However, you can always ask your personal injury lawyer if the damages you suffer count as a personal injury. We are available all day if you have any questions about the matter, so don't hesitate to call us if you need us to address your doubts or schedule a free consultation if you want to discuss your case with us. Based upon our hundreds of prior, positive 5-star reviews, past clients who hired are happy.
Let us defend your honor with the insurance company today and for the rest of your life. Our associates are ready and willing to fight the biggest settlements and verdicts on your behalf today and into the future.
Here are some examples of the physical injuries you can get after a personal injury accident:
Traumatic brain injuries
Facial fractures
Chronic pain
Broken bones
Back injuries
Whiplash.
As we mentioned, you may also have to include other things in your claim.
So these are some other examples of non-physical damages you can include in your claim:
Pain and suffering
Emotional distress
Loss of income
Repair costs
Travel expenses
Legal fees.
Our lawyers are more than ready to address your case regardless of your injuries, so schedule a free consultation with us if you need to file a lawsuit against a negligent party! We also handle cases as child sex abuse lawyers, if a priest of a perverted public school teacher groomed your child.
What Do I Need in a Personal Injury Attorney?
If you hire a personal injury lawyer, you need that attorney to be the best they can be to win your case. Additionally, it would be best if you felt comfortable with them and how they work, and the best way to achieve that is to know what to look for in a personal injury attorney.
Some worry about whether their lawyer studied at California State University, the California Hastings College, or the Mcgeorge School of Law. Others ask themselves how expensive legal fees may be. While those things are essential for some people, we first recommend you look for experienced and reliable lawyers, for example, regardless of where they studied or how expensive they are.
No Win, No Fee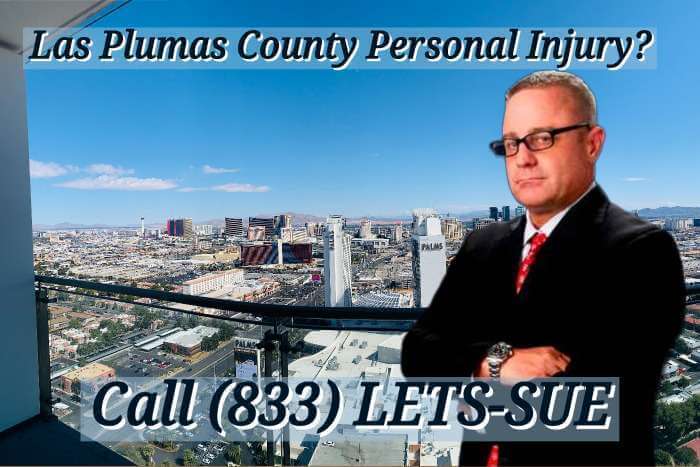 As for the price of legal fees, remember compensation often includes what you spent on your lawyer, so you don't need to worry about that as long as your personal injury attorney wins the case. At Ehline Law, we have a no-win-no-pay policy, so you don't have to pay a penny if we don't win your case. That way, you know you will only pay if you get the service you deserve. Clients don't need to pay us to evaluate their cases since we offer a free consultation.
Have you had trouble finding a reliable, experienced California lawyer on social media? Butte County, Plumas County, northern California, and southern California is within our range, so you can count on Ehline Law if you live there.
Some law firms only work in some areas of the state. But we can take cases for you in the Northern District of California or any other court in the state. However, you can always go to our website or call us to know where we can help you in any local city, including those located in Sacramento County and surrounding locales.
Final Thoughts – Hire a Personal Injury Attorney from Ehline Law in Plumas County!
As you can see, personal injuries can be more severe and involved than many people think. And some accidents even lead to permanent physical damage or even death, so you can't take it lightly if you want to be compensated. You can't let another person get away with hurting you or your loved ones, so schedule a free consultation with us and help us build a strong case that can get you the compensation you deserve for the negligent actions of the other party!
Let us do the research and get you paid. Call us today at (833) LETS-SUE, or use our convenient online contact us form to reach out over the internet today.
Michael Ehline is an inactive U.S. Marine and world-famous legal historian. Michael helped draft the Cruise Ship Safety Act and has won some of U.S. history's largest motorcycle accident settlements. Together with his legal team, Michael and the Ehline Law Firm collect damages on behalf of clients.
We pride ourselves on being available to answer your most pressing and difficult questions 24/7. We are proud sponsors of the Paul Ehline Memorial Motorcycle Ride and a Service Disabled Veteran Operated Business. (SDVOB.) We are ready to fight.