[Page Updated 3/21/2021] These car accident cases involve vehicle owners consigning certain property types, namely motorized roadway vehicles. Motoring negligent entrustment occurs when a party entrusts or loans their property like a car, for example, to a person known or likely known by the loaner to be a danger to himself or others when using that property. Examples would include entrusting your car to a known drunkard or serial reckless driver.
If a nut case like this runs someone over, causing a severe injury or wrongful death of your loved one, you may have legal money damages rights against the person(s) who loaned their vehicle. Negligent entrustment attorneys are the legal professionals that handle these particular types of lawsuits. Our award-winning personal injury attorneys in Los Angeles help people get money 24/7 when others act negligently.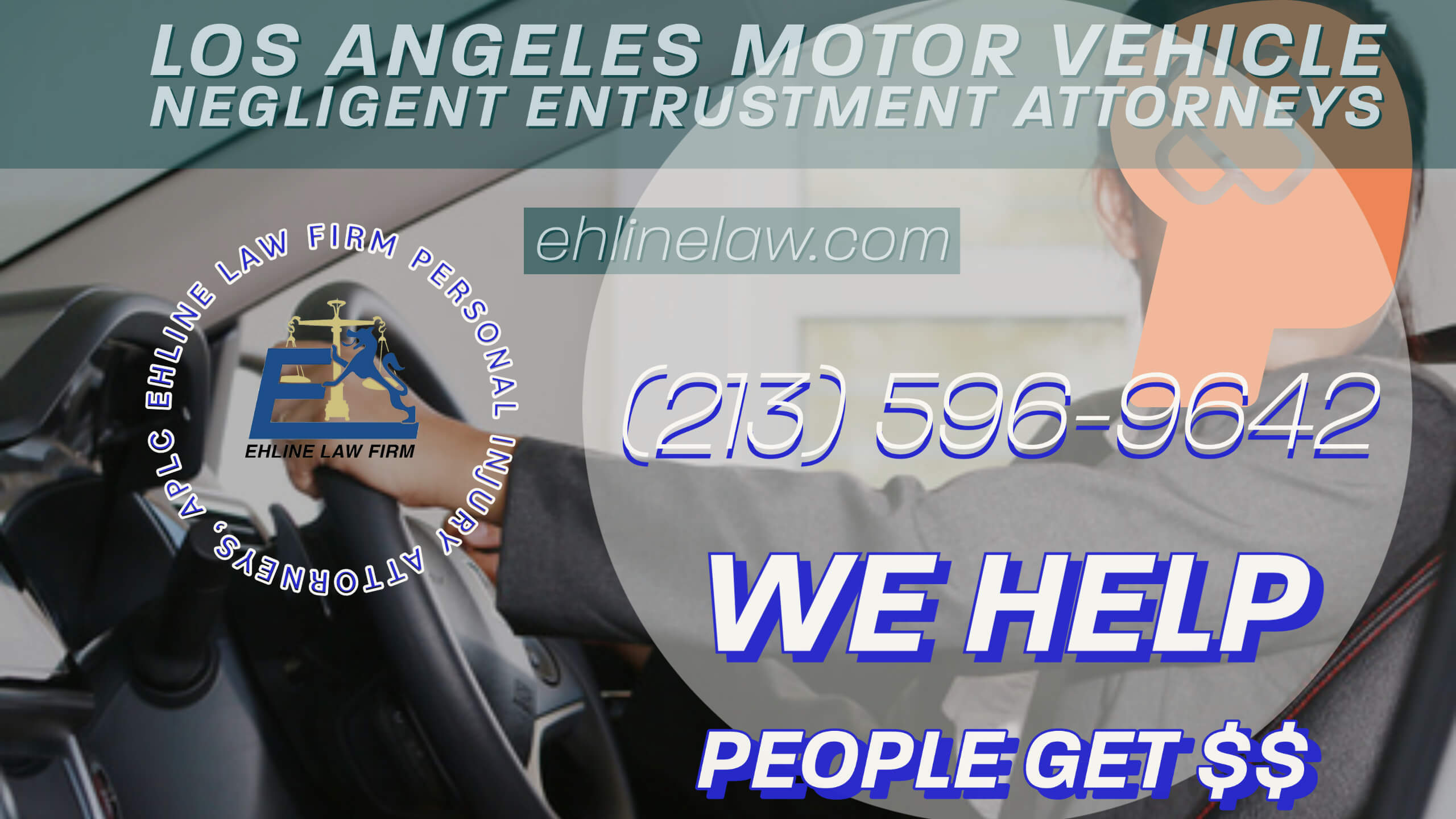 Table of Contents:
It could be a gun that you entrust to a mentally ill person. Or it could be a school child where an administrator trusts a child molester with kids. And sometimes, it involves a private or commercial vehicle entrusted to a known reckless person.
In that case, an owner assigns the individual using the vehicle for a temporary period. During this time, the actual owner of the motor vehicle has no use for it.
But then a third party gets injured by the loaned vehicle. In that case, the driver is usually responsible and not the owner.
First of all, you must understand that California is a "permissive use state." So anytime someone takes your car, with permission or not, the law assumes they had authority. So your liability insurance should cover your vehicle, including its operator, up to your insurance policy limits.
Of course, as with any rule, it can be abrogated. Examples include cases like when the auto gets stolen; the thief does not receive insurance coverage. However, our Los Angeles car accident lawyer may sue them for injuries they caused to others, such as children or pedestrians run over during a high-speed chase collision (Ex: pit maneuver pushes per vehicle into a crowded bus stop).
Employer/Employee Liability Distinguished
Exceptions can also apply in cases of master and servant liability. In some cases, liability attaches to a vehicle owner as a real party in interest.
For example, in a delivery vehicle case, the delivery person is often an employee. Also, the vehicle is usually a company car as well. In that case, employer liability attaches to the employee's erratic driving while in the course and scope of employment. And this remains true whether it's the employee's private car or a company-owned car.
The insurance covers up to policy amounts. But the company is also at risk beyond insurance policy limits.
How Do You Contrast the Innocent "Loan" of a Car With "Negligent Entrustment" of a Car?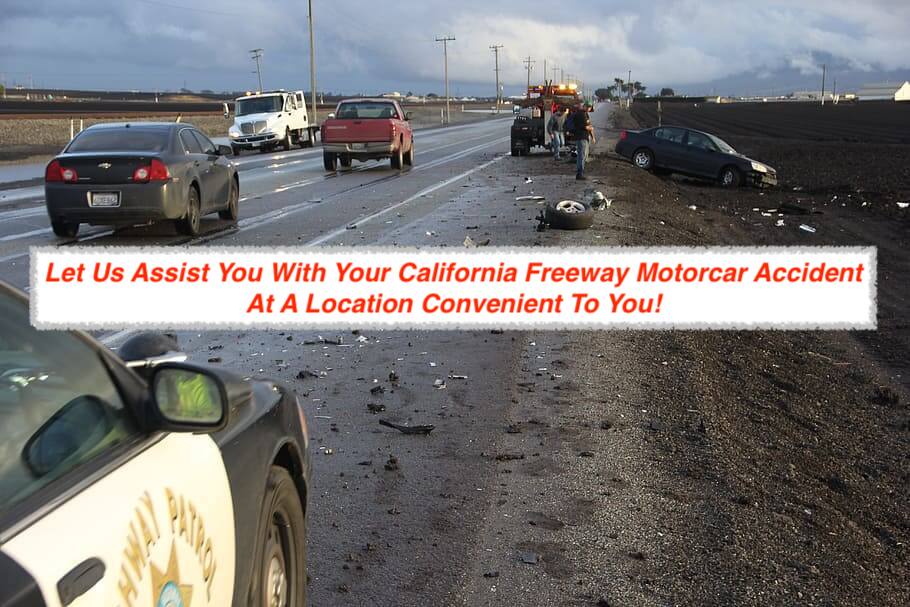 Contrast employer-employee rules with a private party loan of a vehicle case. In that case, in good faith and with clean hands, a friend lends a friend a vehicle. Assuming the car owner was not involved in the wreck, their liability remains restricted to the amounts covered by the vehicle's liability insurance policy. Hence, the case against the loaning friend never gets filed or dismissed for a viable defendant's lack.
CAVEAT – "NEGLIGENT ENTRUSTMENT"!
What if the vehicle owner knew or should have known the driver had a suspended license? What if the owner got the driver drunk and handed the driver the keys with conviction?
In cases like that, the law says the party loaning the car has a problem. Because the owner knew of the danger, the vehicle owner negligently entrusted the vehicle after knowledge of risk; the prospective plaintiff has the legal right to name the loaner as a defendant and seek dollars beyond the insurance policy amounts.
Often there are catastrophic injuries to clients when a nut is allowed to get behind the wheel. Sometimes, courts may even allow extraordinary (punitive) damages for the motorized vehicle's reckless transference if it is foolhardy enough. These types of lawsuits have extra teeth in them and often settle rapidly when your lawyer has gathered the proper evidence.
Understanding Negligent Entrustment Lawyer Duties
Negligent entrustment attorneys handle lawsuits involving the owner of certain types of property. For example, we sue the owner of a motor vehicle who consigns a dangerous individual with a car. But before the conveyance, the owner must know the person is a reckless driver. Proving the owner knew this is no walk in the park. It takes a great car accident lawyer to uncover this evidence.
Negligent Entrustment Lawsuits EXPLAINED
This type of lawsuit will be against a negligent party. So here, the plaintiff (injured party) must show proof. Plaintiff's burden is to prove the truth of the matter asserted. The definitions are under the general principles of negligence.
They must demonstrate a theory of negligent entrustment. So Plaintiff must show the owner knew the individual driver was careless or reckless.
What are the Two Theories of Negligent Entrustment?
There are two fundamental theories of entrustment. Either method can establish liability. But these may depend on the state where the injured party resides.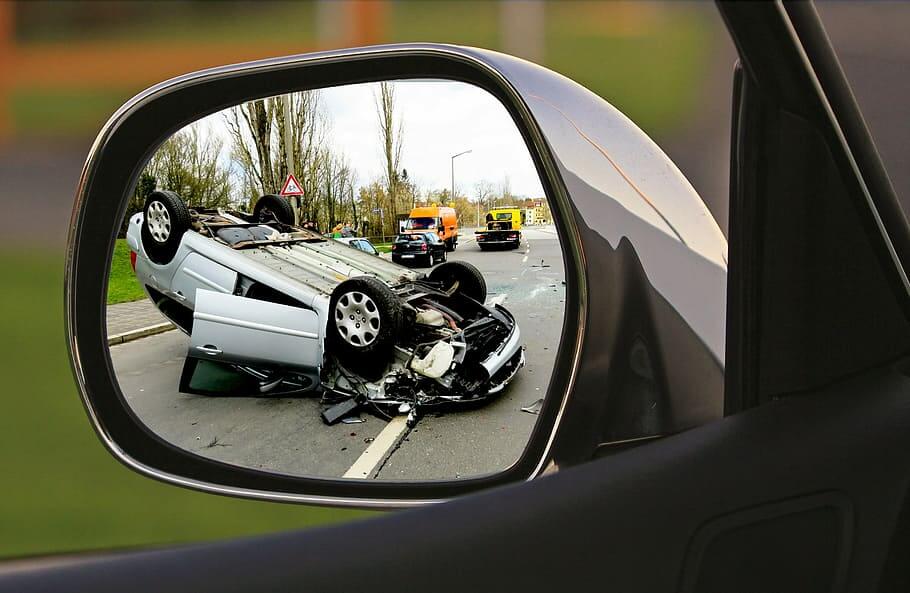 These theories include:
Actual Knowledge: By the plaintiff using this theory, he must show the insurance company, jury, and court reliable proof to meet his burden. So it had to be to an individual they knew unable to operate the motor vehicle safely. For the plaintiff to prove this, it had to be a temporary loan. But the plaintiff must show the individual defendant had a mental capacity issue preventing them from operating a vehicle safely. But you can also establish proof of inexperienced, reckless driving habits/history by producing evidence of their poor driving record.
Constructive Knowledge: This legal theory does not require the vehicle's owner to have prior knowledge of a particular previous lousy act by the defendant making the loan negligent. Instead, this legal liability theory focuses on whether the defendant's bad behavior was a commonly known fact within their local community. When or if you prove this, the owner is liable for their "constructive" notice. (Everyone knew the person was unfit, so you should too).
Negligent entrustment auto accident victims will face years of surgery, hospital and medical expenses, prescription pain killer addiction, and worse.
How Do You Find a Great Negligent Entrustment Attorney?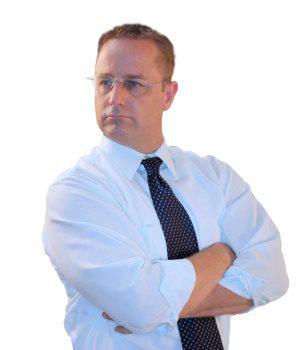 Finding a top-notch attorney for your case is never easy. When you or a loved one has gotten into a motor vehicle accident, many things are at play. The first thing you must do is find out who has money to pay. But this type of case is complicated. The good news is that our injury advocates will be able to evaluate the accident's circumstances. Next, our glorious, compassionate accident lawyers in L.A. can determine whether the actual vehicle owner is legally liable.
In other words, you just found a great negligent entrustment attorney near you. So you must pick up that phone and call a personal injury lawyer at Ehline Law Firm 24/7 to learn more at (213) 596-9642. If you seek faster legal service or wish to receive competent free legal advice, feel free to fill in our convenient online contact form today!

---
Citations:
Did You Suffer A Car Accident Personal Injury In Another City Closer To You? Check our other nearby locations and meeting places in Northern and Southern California as follows: Glendale auto accident attorneys, Long Beach vehicle collisions, Torrance, Motorist Accidents,  West Hollywood motorcar collisions. We are also near the dangerous Rodeo Drive as Beverly Hills car accident lawyers helping consumers and people getting run over.