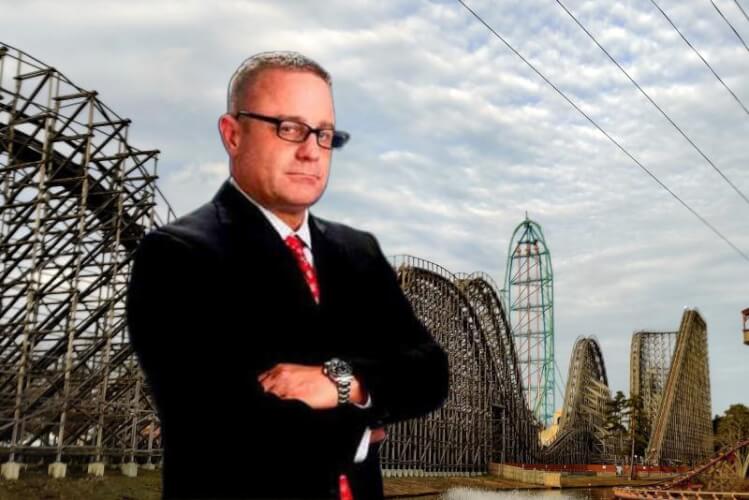 The Latest News on the Six Flags El Toro Roller Coaster Accident
Ultimate Guide to Understanding the Amusement Park Accident
Six Flags' Intense El Toro roller coaster accident injured 13 riders. It is a wooden coaster at Six Flags Great Adventure Park in New Jersey, where the accident happened. It has been a real shock to everyone who usually enjoys going to Six Flags Great Adventure for this exciting activity. However, it will not be surprising if people do not go on the El Toro roller coaster as often due to what happened.
What We Know About the Wooden Roller Coaster Crash
It happened on Thursday at 7:30 PM. Something important to note is that the El Toro is one of the world's fastest and tallest wooden roller coasters. People come all over to this amusement park to go on it.
While the visitors were riding El Toro, it began to malfunction near the end of the ride. It is expected that when people ride El Toro or any wooden roller coaster at Six Flags Great Adventure, it will make them feel uncomfortable.
However, those who rode El Toro that day were surprised to find out they had a lot of pain after riding it. The local medical facility at Six Flags Great Adventure was called out to check on the visitors, and the ride needed a closer inspection.
The New Jersey Department of Community Affairs was called by Six Flags because guests reported hearing a loud bang and other strange noises when it was in operation. Also, the New Jersey Department of Community Affairs said that two people from Six Flags suffered back injuries, one had a neck injury, and two others had wounds in their mouths and tongues.
A Six Flags spokesperson has not come to speak about what happened on Thursday evening. However, seeing them come forward later will not be surprising.
What Did the Professionals Say?
After the incident regarding people riding El Toro, Six Flags was told to shut the coaster down and to wait for inspectors to come on Friday morning to have a look. Maintenance professionals needed to see how Six Flags operated it and if the coaster was adequately maintained.
However, this isn't the first time the coaster has been closed. In June 2021, the ride was closed for months because one of the cart's rear wheels was partially off the track before it braked. Luckily, no one was injured during this incident, but it was still worrying for many.
The Jackson Township police department came forward and spoke about the injuries. They said they were all minor, which is good news because no one wants anyone to get severely hurt.
What Is Happening Now?
Third-party independent safety inspectors are coming to the park to inspect the rides after Six Flags has the original engineers go and take a look. Once the ride has been re-inspected, it will be able to re-open.
When Will the Ride Re-Open?
There is no official date for the re-opening of El Toro because the theme park will need to wait for sign-off from the Jackson Township Police and the New Jersey Department of Community Affairs. The theme park will want to re-open the coaster soon because it has made national and global news about being one of the best rollercoasters in the world.
However, it will remain closed until everything has been sorted and the authorities are happy with it after inspection.
What Are People Saying Online?
There is a lot of news online about guests who have visited El Toro before and have hurt themselves. People who came to NJ before this incident admitted they were also injured after coming off the ride.
Several guests have complained that they experienced back injuries, and some said they were 'seeing stars.' Also, many people are talking about how theme parks are having problems getting maintenance staff, which is why the team working on El Toro is either wholly new or inexperienced.
This has many people worrying that the reason El Toro is having problems is because of the staff. Whether the DCA will levy fines against Six Flags Great Adventure — as it did after last year's partial derailment — or take more drastic measures remains to be seen.
Typical Injuries From Amusement Park Accidents?
Mouth and Tongue Injuries
Back Injuries
Brain Injuries
Broken hands, elbows, fingers, and toes.
Wrongful Death.
Call Ehline Law Firm Today!
When someone has received an injury from a California theme park ride, they deserve to have someone on their side to help them get the compensation they deserve. The team at Ehline Law Firm knows how to do this, so you won't need to think about it. Personal injuries can be severe and may lead to dangerous health complications.
Every victim should speak to a professional lawyer about getting representation for their case and have it filed correctly. This is the only way that they will be treated fairly by insurance companies and the courts. People should call Ehline Law Firm at (833) LETS-SUE to speak to a representative today about a free consultation. The team is here and ready to help those in need.