If we don't win, you don't pay.
Speak to the Attorney.
Born to serve.
633 W 5th Street #2890
Los Angeles, CA 90071
(213) 596-9642.
Date Modified: June 13, 2023
Aquariums are massive venues, and the Aquarium of the Pacific spans across 5 acres in Long Beach, Los Angeles County, Southern California, with more than 1.5 million annual visitors, over 375 employees, and 1,500 volunteers.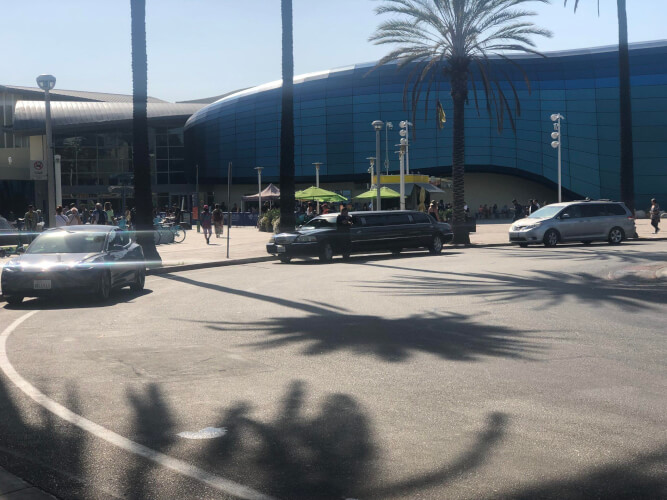 With so much traffic and a large site, there are a lot of hazards that can lead to accidents and cause serious injuries to visitors. Contact Ehline Law and our personal injury attorneys if you suffered injuries at the Aquarium of the Pacific to learn more about your rights.
Do Accidents Occur at Aquariums?
Incidents relating to marine animals are rare since they are in their enclosures, away from visitors. However, it can happen to anyone. 1991 a horrific incident unfolded when a 20-year-old employee, Keltie Byrne, slipped into a pool of three Orcas at Sealand of the Pacific in Canada. The whales pulled her into the water and played with her, causing her to drown and die. Other accidents, such as aquarium slip and fall, car, and escalator accidents, can occur at aquariums.
Common Causes of Accidents at Aquariums
Animal encounters are more common at zoos than aquariums. In 2018, a 20-year-old employee died at a wildlife park in North Carolina after a lion escaped its enclosure during routine cleaning and attacked the young intern, leading to her death. The types of accidents at aquariums involve premises liability incidents, including the following.
Tripping on Stairwells
Properly maintained and well-lit stairwells pose no threat to visitors, but stairwells with loosely fitted or broken guardrails are a hazard for all visitors. When walking up or down the stairs, adults and children hold onto guardrails; if these are damaged, broken, or loose, it can lead to serious accidents resulting in injuries. Another major hazard while ascending and descending stairwells is inadequate lighting, making it difficult for visitors to see the steps and trip and fall, resulting in injuries.
Slipping on Wet Surfaces
The Aquarium of the Pacific has a lot of marine life enclosures and exhibits filled with water. A small leak in any exhibit can lead to slippery floors, and if the employees do not mop the wet surfaces, it can become a hazard for visitors. Besides leakages, many visitors walk about the Aquarium with food and beverages. While adults are careful of what they carry, children may not be, resulting in spilled food and drinks.
Suppose the halls are poorly lit at the Aquarium. In that case, it may make it difficult for visitors to spot spilled food and beverages, causing them to slip and fall, resulting in catastrophic injuries.
Poorly Maintained Walkways
Uneven flooring, broken walkways, and cracked steps outside of large exhibits, in the halls, and in the parking lot can also pose a risk to unsuspecting visitors. Stepping on poorly maintained walkways is a tripping hazard and may cause visitors to trip and hurt themselves.
Defective or Poorly Maintained Escalators
Although many escalators are safe, they can become a hazard for visitors if poorly maintained or overloaded with people. Escalators with gaps in them can pull on clothes or limbs, resulting in serious injuries. In contrast, a crowded escalator can suddenly accelerate or come to a halt, throwing visitors and injuring them.
Car Accidents
On March 19, 2021, a 41-year-old driver traveling downhill on David Avenue lost control of a 1987 Chevrolet van, jumped the curb, and crashed into the Monterey Bay Aquarium. Fortunately, no one suffered any injuries from the incident.
Accidents like these can also happen in the parking lot, where a driver loses control of their vehicle after hitting a pothole and crashing into another car, resulting in personal injuries.
Has Animals at Aquariums Ever Harmed Visitors?
As we mentioned earlier, accidents involving animals at an aquarium are rare since they are fully contained in their enclosures, whether in large tanks or massive pools. However, that is not to say that such incidents cannot happen.
In 2002, a footbridge at the Aquarium of the Americas in New Orleans collapsed, and ten visitors fell into a shark tank. Although the shark didn't attack any visitor and no one suffered serious injuries from the fall, such incidents are a reminder of how risky a visit to an aquarium can be.
Close proximity with animals at an aquarium can be dangerous, and at the Aquarium of the Pacific, several activities allow visitors to get close and interact with the animals, including:
Penguin encounters: Visitors can sit beside penguins as they waddle outside the June Keyes Penguin Habitat. An aquarium educator talks about the different species, what they eat, and other information to keep the visitors entertained.
Witness behind-the-scenes care: The staff will take you on an exploratory adventure behind the scenes and above the exhibits to show them how the employees maintain the Aquarium and feed the animals.
Seals and sea lions encounter: Participants get to interact up close with one of the sea lions and seals for 30 minutes, where they learn about the species and how employees care for them.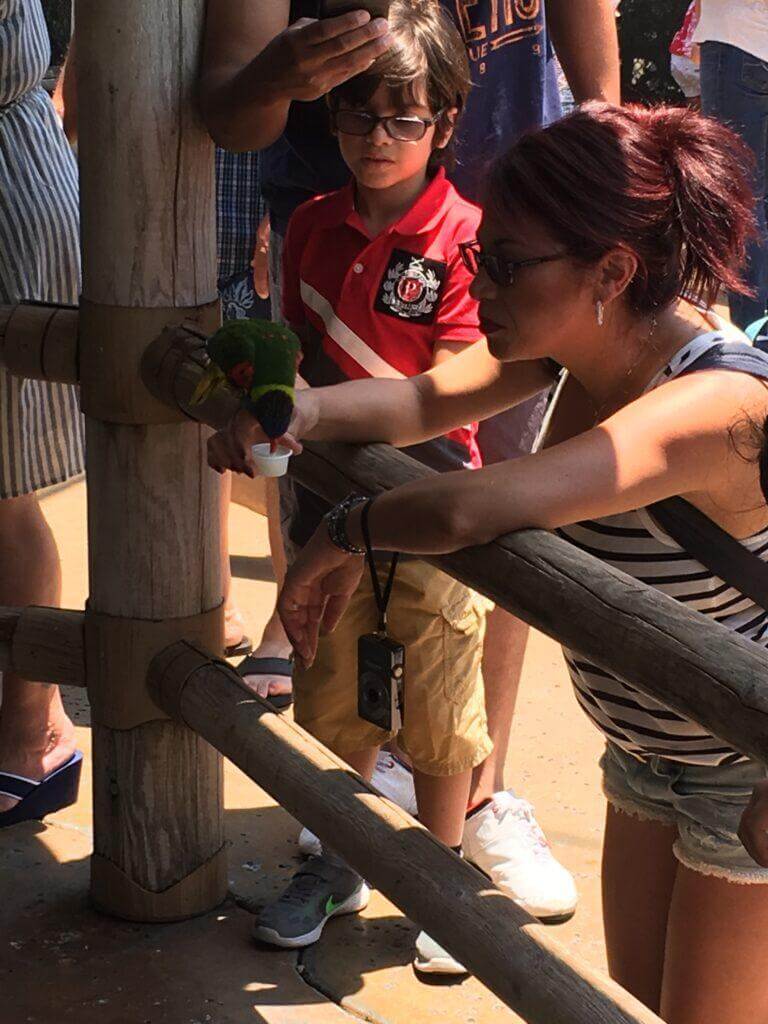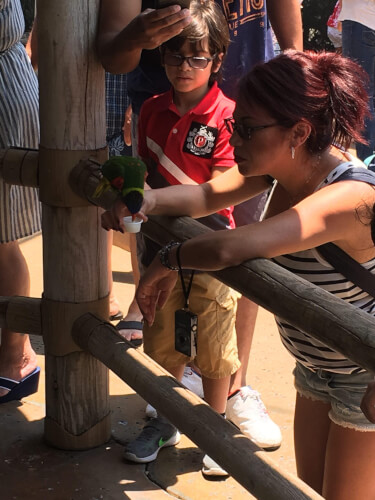 The Aquarium of the Pacific also has exotic birds display where visitors can feed them nectar juice. offered more than eight encounter programs, but since Covid-19, they've cut down to just a few. Although these programs are safe for visitors due to the high standards exercised by the staff, an employee's negligence can result in an accident, causing injuries to the participants.
Do Injured Aquarium of Pacific Employees Have Rights Following Their Injuries?
Although there is a risk of injuries to the visitors, employees are the ones who are at the most risk of accidents as they feed the animals, clean the enclosures, and maintain the Aquarium. Anything can go wrong during their daily routine at the Aquarium; if they're injured, they have rights just as any other personal injury victim.
California workers' compensation law protects employees at the Aquarium of the Pacific if they suffer injuries.
The workers' compensation covers the following damages arising from accidents involving employees:
Medical bills and medication
Physical therapy costs
Rehabilitation costs
Travel reimbursements
Temporary disability benefits
Permanent disability benefits
Lost wages
Death benefits.
Workers' compensation is every injured employee's right. If you're finding it difficult to get benefits for your injuries, you must discuss your claim with an experienced personal injury attorney.
Recoverable Damages in an Aquarium of the Pacific Lawsuit
If you suffered injuries during your Aquarium of the Pacific visit, it is important to exercise your right by filing a claim or lawsuit to recover damages. An injury can leave you with medical bills, lost wages, and other damages which can affect your finances.
Filing a personal injury claim or a lawsuit against the Aquarium of the Pacific for your injuries can help you recover damages, including the following:
Medical treatment costs
Lost income
Rehabilitation and therapy
Pain and suffering
Emotional distress and mental anguish
Reduced quality of life.
There may be other damages that may be unique to your case. Injured victims should discuss their case with experienced personal injury lawyers immediately to learn more about the types of damages they can recover following their accidents.
How Can a Car Accident Attorney Help with Your Personal Injury Case?
Several causes of car accidents at the Aquarium's parking lot include potholes, other drivers, and defective vehicles.
You must speak to a skilled car accident attorney if you suffered injuries in a car accident at the Aquarium of the Pacific's parking lot. A car accident lawyer understands the type of evidence required to strengthen a case, such as photographs, security camera footage, and other evidence.
Whether your car accident occurred due to another driver or the poorly maintained parking lot, a car accident attorney can assess the circumstances surrounding your accident and hold the responsible party accountable for your loss.
Do You Need Personal Injury Lawyers for Your Aquarium of the Pacific's Accident?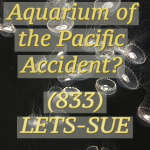 Besides car accidents, we've mentioned other types of accidents that can occur at the Aquarium of the Pacific. Injured victims have the right to represent themselves in court and file a lawsuit without an attorney. However, having a personal injury attorney by your side can increase your chances of securing maximum compensation.
An attorney accustomed to Long Beach rules and state laws can help navigate the complex legal waters. They can gather the right evidence to bolster your case and handle the settlement negotiations to ensure you get a fair settlement. Pursuing legal action without a Long Beach attorney can put you at a disadvantage, especially when dealing with the at-fault party's insurance company.
A Long Beach accident attorney can also help you determine the at-fault party, whether it is the property owner, the volunteer, a third-party company, or another visitor, and hold them accountable for your loss. Suppose you're pursuing legal action against Aquarium of the Pacific. In that case, you should know that it is publicly owned, which means the legal process will differ from if you were to pursue civil action against a private entity.
An experienced Long Beach attorney can handle the claims on your behalf within the state's statute of limitations while you recover from your injuries.
Schedule a Free Consultation with Ehline Law
Ehline Law is a leading personal injury law firm in California, with over 15 law offices, including Long Beach and San Diego. Suppose you suffered a serious injury at the Aquarium of the Pacific. In that case, you must seek immediate medical attention and contact us at (833) LETS-SUE for a free and confidential consultation with our Aquarium of the Pacific accident attorneys to discuss your case and legal options.
Michael Ehline is an inactive U.S. Marine and world-famous legal historian. Michael helped draft the Cruise Ship Safety Act and has won some of U.S. history's largest motorcycle accident settlements. Together with his legal team, Michael and the Ehline Law Firm collect damages on behalf of clients.
We pride ourselves on being available to answer your most pressing and difficult questions 24/7. We are proud sponsors of the Paul Ehline Memorial Motorcycle Ride and a Service Disabled Veteran Operated Business. (SDVOB.) We are ready to fight.