If we don't win, you don't pay.
Speak to the Attorney.
Born to serve.
633 W 5th Street #2890
Los Angeles, CA 90071
(213) 596-9642.
2323 S. Voss Rd, Suite 244
Houston, TX 77057
(832) 592-1260.
Date Modified: June 15, 2023
Slip and fall accidents account for roughly 2000 ER visits per day in the USA alone. More than 1 million Americans yearly require emergency treatment because they slip, trip, or fall. Some accidents lead to serious injuries, permanent disability, and even death.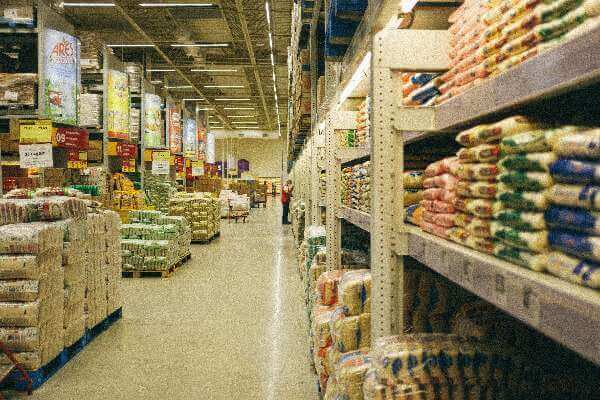 Injured due to a wet floor at a grocery store?
Receive a Free Consultation From a Local Personal Injury Lawyer Today! In the event of a fall in a public area – a supermarket (even a parking lot), for example- the injured party can claim medical expenses and more from insurance companies and other payment sources. But even when you file an accident report, good luck getting a copy for you or your loved one after suffering a head injury during a California slip and fall. Don't expect a government property accident claim for damages to be any easier.
Hiring the best premises liability attorney in Los Angeles is the best way to boost the chance of success for an injury case. At Ehline Law, the motivated, upbeat team prides itself on guiding, assisting, and comforting victims in this difficult time- all while striving for the best premises liability claim settlements.
What Is a Slip and Fall Accident?
In short, for a reasonable person, a slip and fall accident in Los Angeles, California, is when a person is injured falling, tripping, or slipping because of the conditions of their surroundings. A hazard claim is only valid if something directly caused the incident- something that should not have been there in the first place. There are grounds to sue if it happens on someone else's property- especially in a public or commercial area leading to hip fractures or falling deaths.
Fall Accidents in Grocery Stores
Supermarkets are common locations for a slip and fall injury claim. The store manager or building owner could be liable if the fall occurred because of something they did or did not do. Clients can discuss their claim confidentially When they arrange a free case review with a slip and fall accident attorney at Ehline Law. Clients will receive valuable advice about the best course of action before forming an attorney-client relationship in writing.
Common Causes and Injuries in Grocery Stores
An unmarked wet floor remains the most common cause of slip and fall accidents that occur on the floor. Spilled liquids, leaking water, or negligence from the cleaning team are possible causes. Suppose a person injures themselves in a grocery store because they slipped on a wet floor that did not have clear warning signs. In that case, they could be entitled to compensation from the grocery store owners or other business owners endangering the floor space.
Uneven pavement or poorly constructed floors, inadequate lighting, and exposed electrical cords are dangerous conditions. Any unsafe environment that the owner or manager of the property knew about and failed to address lays grounds for a claim.
Fall accidents can often lead to severe injuries. Sometimes, the victims' injuries are as extreme as traumatic brain injuries and spinal cord injuries leading to paralysis. Even minor injuries can continue to impact a person's life for years to come.
Some of the most common slip and fall injuries include:
Broken bones
Fractures/sprains
Cuts/scrapes/bruises
Hip fracture/dislocation
How Does a Slip and Fall Lawsuit Work?
A slip and fall claim holds a property owner or manager legally responsible for the accident. Arguing a clear case for liability is essential- as is presenting evidence of the expenses the injured person faces. Like most personal injury cases, a supermarket injury claim hinges on the duty of care, negligence, fault, and costs. Ehline Law is the best at what it does and can use the facts and legal understanding to fight for maximum compensation.
Proving Negligence and Liability
Slip and fall claims depend on the ability to provide evidence that the accident occurred as a direct result of another person's negligence. In these cases, the at-fault party is often the grocery store owner, manager, or responsible third-party vendor. They should document everything in an incident report and give you a copy. But don't assume that will happen.
Fighting for Fair Compensation
Various expenses are considered, including medical bills, lost wages, legal costs, and future expenses for medical care. Such accidents also have an emotional impact, and your attorney can include those in the insurance settlement negotiations. Permanent injuries, for example, are worth more than just the initial medical costs: they can affect future earning capacity and quality of life. Once liability is proven, it is all about seeking fair payment from the defendant.
Why Hire a Slip and Fall Lawyer after an Accident in a Grocery Store?
Every slip and fall case is unique, and California Law is complex. An experienced Los Angeles slip-and-fall accident lawyer is the answer in times like this. Hiring an attorney is beneficial for many reasons- not least the significantly increased chance of winning the case.
Proving that a supermarket slip and fall accident happened because of dangerous conditions that were the property owner's fault is not always straightforward. The injured party is likely to face a strong defense claiming that the property owner is not responsible, so it helps to have a heavyweight in your corner.
Even if the defendant does accept liability, their insurance adjusters could try to lowball a settlement offer. Your attorney can shield you from these tactics and fight on your behalf.
How Can Ehline Law Help You Win Compensation?
Slip and fall accidents, slip and fall lawsuits, and insurance claims are all part of the injury claims jungle. And the King of the Jungle? Who is that? Ehline Law maintains a seasoned Los Angeles slip-and-down legal team headed by Michael Ehline.
Few other slip-and-fall attorneys are this personally dedicated to doing right by their clients, which reflects in the results and reputation of our successful law firm. We are premises liability law specialists in Southern California, from medical attention to holding the jerk with the wet floor accountable. We can sue over any dangerous condition and win, even for soft tissue injuries.
Our top personal injury attorney takes the weight of the case off our client's shoulders so that they can focus on their recovery as soon as we provide our free consultation. Our extensive experience with supermarket slip and fall cases gives us an edge in Los Angeles- an edge that ultimately benefits our clients.
The legal team can help prove negligence and hold the property owners accountable for their actions or inaction. Based on the injuries sustained and the pain and suffering of the fall victims, we seek to recover compensation to the fullest extent the law allows. Did you suffer a traumatic brain injury caused by a dangerous public or private property condition?
After you seek medical attention, your job isn't over. Negotiation with an at-fault insurance company over the victim's injuries is no mean feat, especially when recovering from a slip or fall. Ehline Law Firm can step in and stand up for the victim's rights. No matter what the plaintiff suffered, it's nothing compared to the stress a mediocre insurance adjuster will feel after getting off the phone with Michael Ehline. We fight to make things happy and positive for our satisfied clients.
Contact Ehline Law For the Best Grocery Store Accident Attorneys in LA
The experienced slip-and-fall lawyers at Ehline Law are the best at what they do. Call today to arrange a free consultation and take the first step toward receiving the financial compensation you deserve. A supermarket slip-and-fall accident can be life-changing.
Let our positive, sympathetic lawyers help you get back on your feet as you begin the journey to a complete emotional recovery. Dial (213) 596-9642 to schedule a free consultation at one of our many Los Angeles County, CA office buildings.
---
Michael Ehline is an inactive U.S. Marine and world-famous legal historian. Michael helped draft the Cruise Ship Safety Act and has won some of U.S. history's largest motorcycle accident settlements. Together with his legal team, Michael and the Ehline Law Firm collect damages on behalf of clients.
We pride ourselves on being available to answer your most pressing and difficult questions 24/7. We are proud sponsors of the Paul Ehline Memorial Motorcycle Ride and a Service Disabled Veteran Operated Business. (SDVOB.) We are ready to fight.