If we don't win, you don't pay.
Speak to the Attorney.
Born to serve.
633 W 5th Street #2890
Los Angeles, CA 90071
(213) 596-9642.
Date Modified: June 15, 2023
Accidents in sports stadiums occur far too often. Slip and fall accidents, assaults, stampedes, riots, and many other accidents can lead to catastrophic injuries to attendees.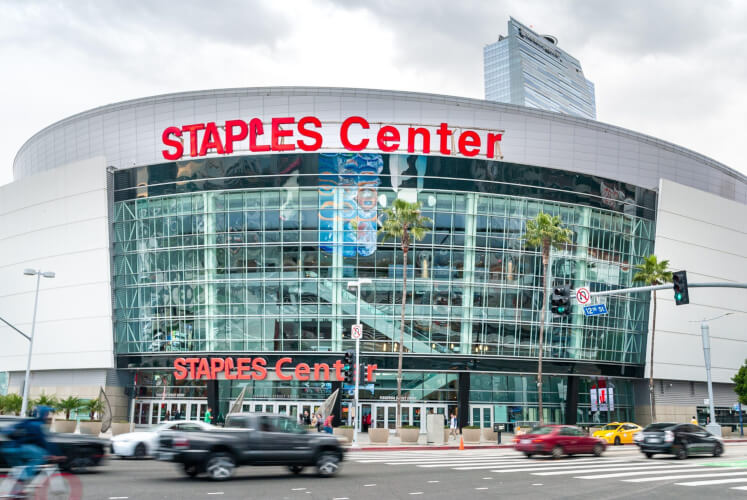 One of the most devastating accidents at a sports stadium is a bleacher accident, as it can injure multiple attendees simultaneously.
Ehline Law and our personal injury attorneys have over a decade of experience successfully handling personal injury cases involving school bleachers and private stadiums. Contact us to learn more about your rights if you've suffered injuries involving a sports stadium bleacher.
How Can a Sports Stadium Bleacher Accident Occur?
There are many causes of stadium bleacher accidents, and some of them include the following.
Loose Guardrails
Guardrails help attendees, especially senior citizens, with the support they need to ascend and descend a sports stadium bleacher carefully. However, a faulty railing or a loosely fitted one can easily break, causing a slip-and-fall accident resulting in severe injuries.
Poorly Designed Bleachers
Misaligned bleachers with gaps in the footboard area can cause those attending to slip through and seriously injure themselves.
Another major concern is the weight a sports bleacher can sustain. The crowd is often riled up at sporting events and jumping on the bleachers as the game gets intense. The manufacturers must ensure they build strong sports stadium bleachers to support the necessary weight without collapsing.
There have been many cases of stadium bleacher collapses where the stadium management arranged a temporary bleacher a night before a big game which folded upon the weight of the attendees.
Poorly Maintained Bleachers
It is crucial to properly maintain sports stadium bleachers to ensure they are in good shape before the attendees sit on them. Over time with wear and tear and lack of maintenance, bleachers can become weak, causing a drop in their weight load, which can be a serious concern during a big game.
Common Stadium Bleacher Accident Injuries
The following are some of the most common stadium bleacher accident injuries:
Traumatic brain injuries
Head and neck injuries
Shoulder and elbow injuries
Broken bones and fractures.
All sorts of injuries can occur due to stadium bleacher accidents resulting in medical costs, lost wages, and other damages.
Who Is Responsible for Your Stadium Bleacher Accident?
Justice means finding out who's at the risk to pay you. Depending on how the accident occurred, one party or multiple parties could be responsible for your accident or for your close loved one. The risk of falling is real. According to the U.S. Centers for Disease Control and Prevention (CDC), Nine million people are involved in a fall injury every year.
The lawyers at our law firm make sure the person with responsible for preventing a fall accident gets held liable in or out of court. We fight to win the most compensation and have a proven track record for winning our clients millions of dollars in all types of incidents.
Property Owner
Under premises liability, property owners are responsible for ensuring that the stadium and its facilities are safe to use and that no dangerous property conditions can lead to injuries or accidents. Failing to conduct routine inspections is serious negligence on behalf of the stadium owner, and injured victims can hold them responsible for their loss.
Property owners must ensure routine inspection of their bleachers before a sporting event to help identify any hazards and put up warning signs for invitees or guests or eliminate the hazard to prevent accidents.
When property owners fail to conduct routine inspections, especially before an event or a football game, an injured victim can hold them responsible for their slip and fall injury or any other bleacher-related injury.
Third-party Maintenance Company
Some stadiums outsource their maintenance and inspections to professional third-party companies. However, due to the employees' negligence at these maintenance companies, lack of routine maintenance or improper inspections can lead to accidents causing injuries to attendees.
Injured victims can hold them responsible for the damages if a third-party maintenance company fails to carry out its duties. (Allows flooded floors to create a fall hazard, etc.)
Bleacher Manufacturer
Bleacher manufacturers are responsible for providing safe equipment and must install these bleachers properly at the stadium.
However, a manufacturer's negligence can lead to improper installations or the sale of defective bleachers that can easily collapse with a bit of weight, causing a fall accident.
Elements of Personal Injury Claims
Suppose you've suffered injuries in a sports stadium accident or any other stadium accident. In that case, you must establish all the elements of a negligence case before you can bring a civil action.
To have a valid personal injury case, the plaintiff must prove the following:
The defendant owed the plaintiff a duty of care
The defendant breached their legal duty
The plaintiff suffered injuries
The injuries occurred due to the defendant's negligence. (Were there medical expenses?)
For a premises liability lawsuit, the plaintiff needs to prove the following elements:
The defendant was the venue owner or occupier
The defendant was negligent
The plaintiff suffered injuries
The plaintiff's injuries occurred due to the defendant's negligence.
Whether you suffered slip and fall injuries or any other injury, you must establish the elements of your injury case to recover compensation.
If attendees suffer bleacher slip and fall accidents, slip and fall attorneys can help with their fall claims, or if it is any other bleacher accident, experienced personal injury attorneys can prove the elements of a negligence claim and protect their rights.
What You Should Do after a Stadium Bleacher Accident
The outcome of your bleacher slip and fall accident claim, or any other stadium bleacher accident claim, greatly depends on what you do immediately following the incident.
Here is what you should do to increase your chances of recovering compensation:
Call for help
Photograph the accident scene, injuries, and the surroundings
Talk to witnesses and note down their contact details
Speak to a manager about the incident and request an incident report
Contact your insurance company to let them know about the accident.
Head to a hospital for evaluation and treatment. Make sure to gather all medical reports, medical bills, and other documents related to your injuries.
Reach out to our experienced falling from a sports stadium bleacher accident attorneys in Los Angeles.
How Can an Experienced Personal Injury Lawyer Help You?
When you're suffering from serious injuries, there are a few things you need to keep in mind to recover compensation. Rules to sue on behalf of a child may require a court appointment of a guardian ad litem. Safety violations should be documented, which we will not hesitate to handle after forming an attorney-client relationship.
You must follow the legal process of a claim or a lawsuit. If you file a complaint against the defendant in court, you must serve the defendant with the complaint and summons within a certain time frame. You may only have six months to sue a city or government entity. Spectators and players may only have two years to sue a private company or sports stadium. Not following the legal process can result in the court dismissing your lawsuit and, in some cases, preventing you from filing a similar case again. Don't let this fatal scenario harm your case.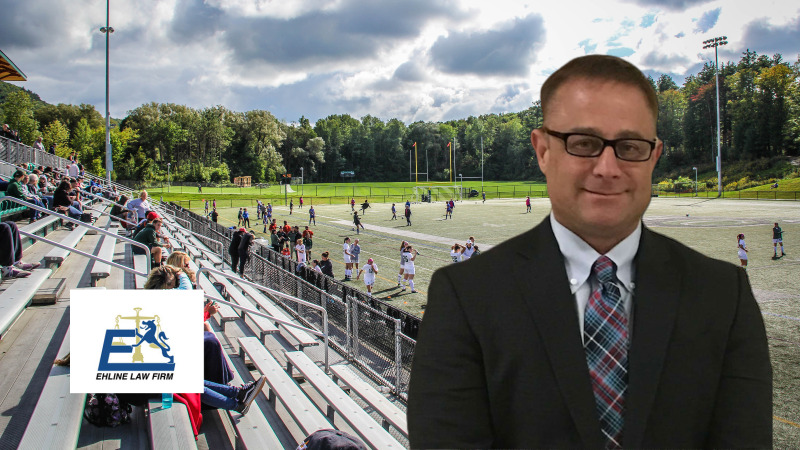 Depending on who is responsible for your injuries, your statute of limitations may vary, which is why it is crucial to pursue legal action immediately following an accident. If you fail to bring a civil action within the state's statute of limitations time frame, you lose your right to pursue compensation.
Gathering the right evidence is also key to obtaining compensation. An accident can leave you with physical and mental injuries; you must document them and collect relevant evidence to support your personal injury case.
If you've established the elements of negligence, collected evidence, filed a personal injury claim properly, and followed the legal process, your worries do not end there because you now have to deal with the negligent party's insurance company. Handling an insurance company after an accident can be stressful, and they will try to lowball a settlement offer or deny your claims without a legitimate reason.
Reaching out to an experienced slip-and-fall lawyer or a personal injury attorney can increase your chances of securing maximum compensation. Whether you wish to file a bleacher slip and fall lawsuit or a stadium bleacher accident lawsuit, a personal injury lawyer can help assess the case, investigate the accident, gather evidence, and hold the responsible party accountable for your loss and expected future problems.
Schedule a Free Consultation with A Top Los Angeles Sports Stadium Bleacher Accident Lawyer Today
Whether it is a slip-and-fall accident on a bleacher or injuries due to a collapsed sports stadium bleacher, you and your family must pursue civil action against the responsible party and hold them accountable for your loss. Our fall lawyer can also provide the legal services you need for a parking lot car accident. From San Bernardino, Los Angeles, and anywhere in California, we can help you get fairly compensated for any dangerous conditions leading to an injury.
A sports stadium bleacher accident can occur because of the property owner's negligence, a careless bleacher manufacturer, or a third-party company. Our experienced personal injury attorneys in Southern California will help discuss and investigate your sports stadium bleacher accident, determine the negligent party, and pursue civil action to obtain the compensation you deserve for the dangerous condition in Long Beach, Rancho Cucamonga or another local place.
If you suffered injuries like blunt force trauma in a sports stadium bleacher accident or were beaten up by stadium security, contact us at (833) LETS-SUE for a free consultation on your case, as you may be eligible for compensation if the responsible parties are found liable. If you're hurt, let our case managers and team members give strength by your side today!
Michael Ehline is an inactive U.S. Marine and world-famous legal historian. Michael helped draft the Cruise Ship Safety Act and has won some of U.S. history's largest motorcycle accident settlements. Together with his legal team, Michael and the Ehline Law Firm collect damages on behalf of clients.
We pride ourselves on being available to answer your most pressing and difficult questions 24/7. We are proud sponsors of the Paul Ehline Memorial Motorcycle Ride and a Service Disabled Veteran Operated Business. (SDVOB.) We are ready to fight.